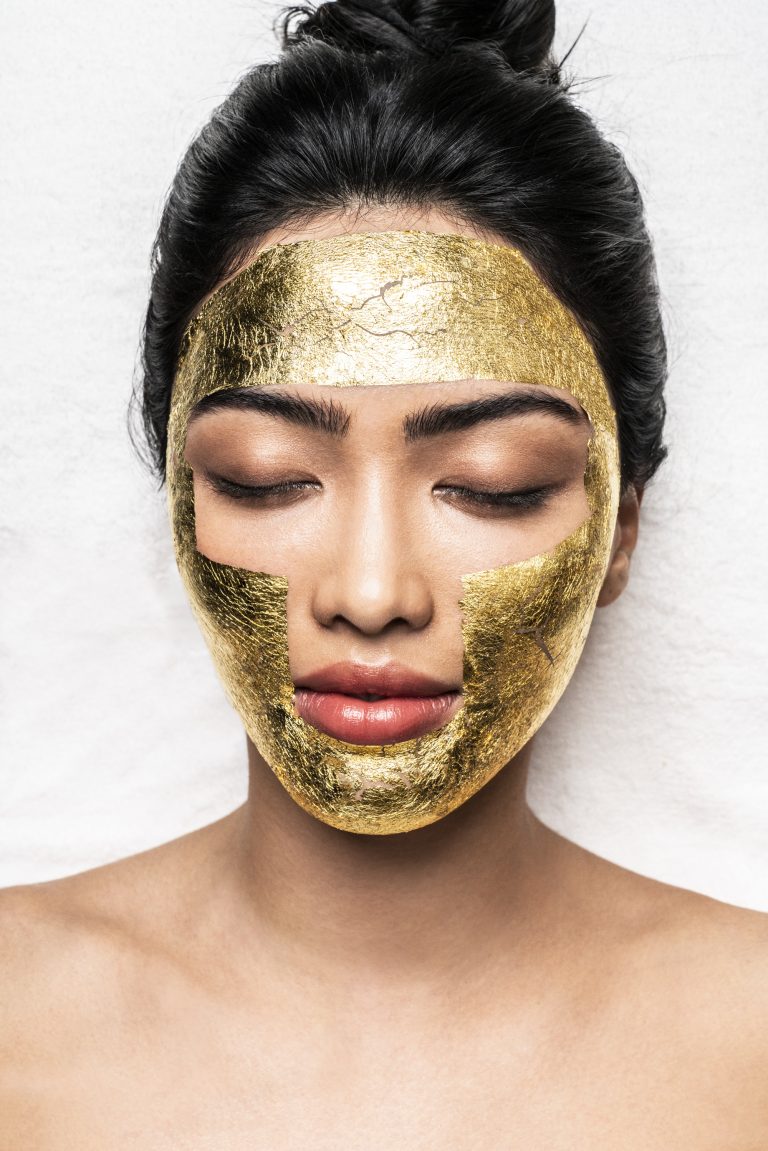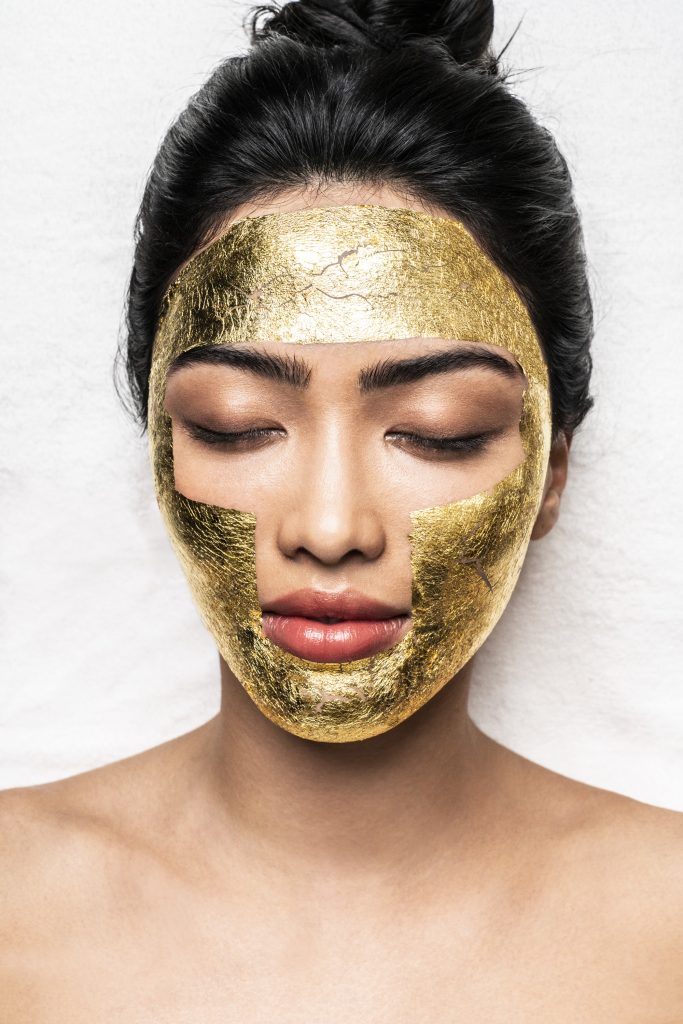 The city's hidden retreat, Asaya at the five-star Rosewood Hong Kong, has become a must-visit wellness destination in Asia, writes Jerrie Lo.
We all know that self-care is essential and that making some me-time is of the utmost importance these days. But it's not always easy to figure out where to start and make the most of it, especially if you're always on the go. Look no further – the Rosewood Hong Kong's newly launched wellness retreat Asaya is the ideal starting place. There, you'll disconnect with the world for just a bit to help return to a zen state of mind, where you'll be reminded to love yourself again.
From the moment you step off the lift and into Asaya, it feels like you've just emerged from some sort of a sci-fi device that immediately transported you to Phuket. After I check in, my therapist leads me to the entrance. I'm shocked as I stroll into a country-style garden filled with greenery and botanicals. This isn't the dictionary definition of "spa" – it's a bit closer to "heaven". Looking at the straightforward, modern design by New York-based designer Tony Chi makes you feel so calm and, at the same time, invigorated.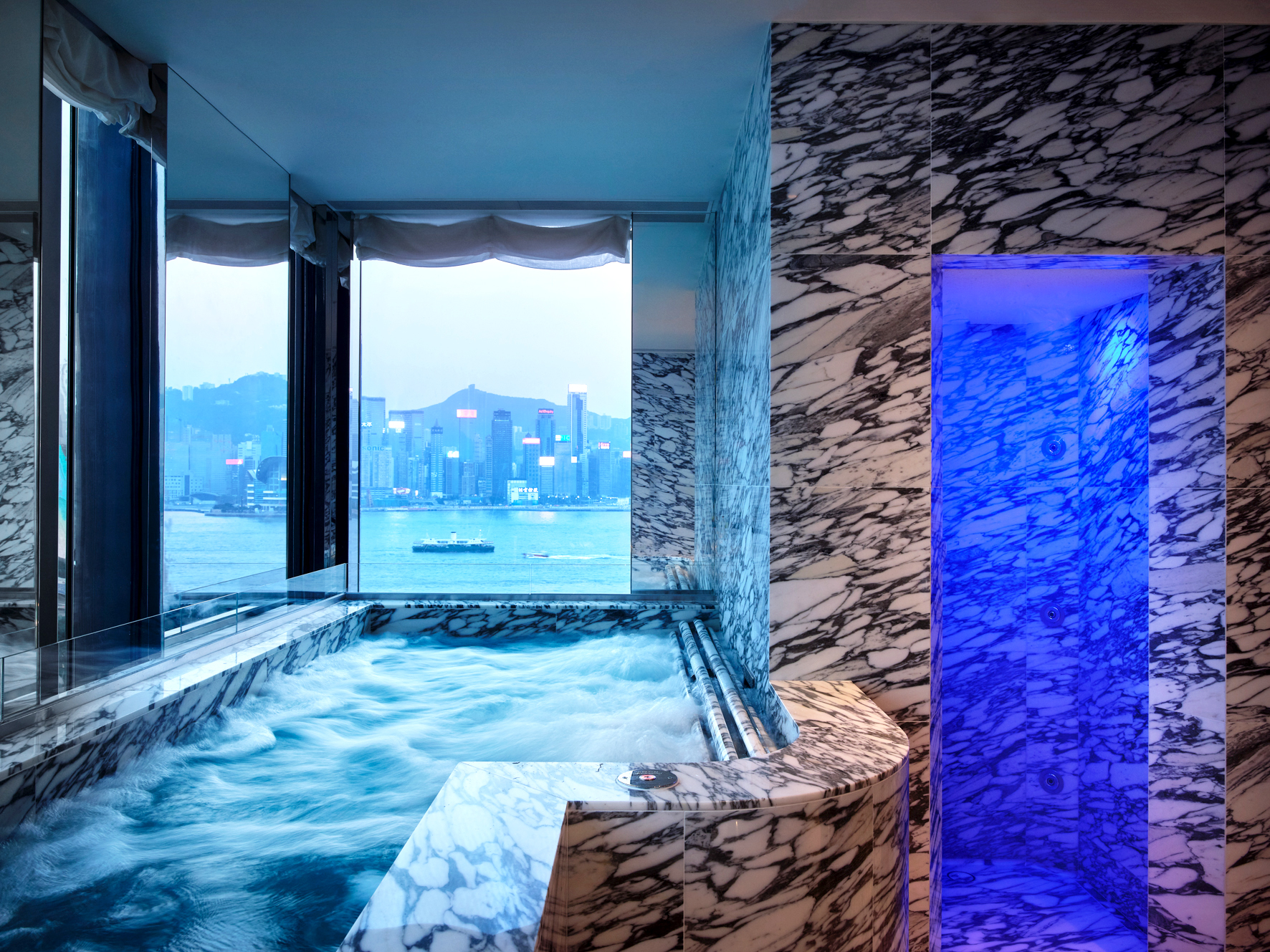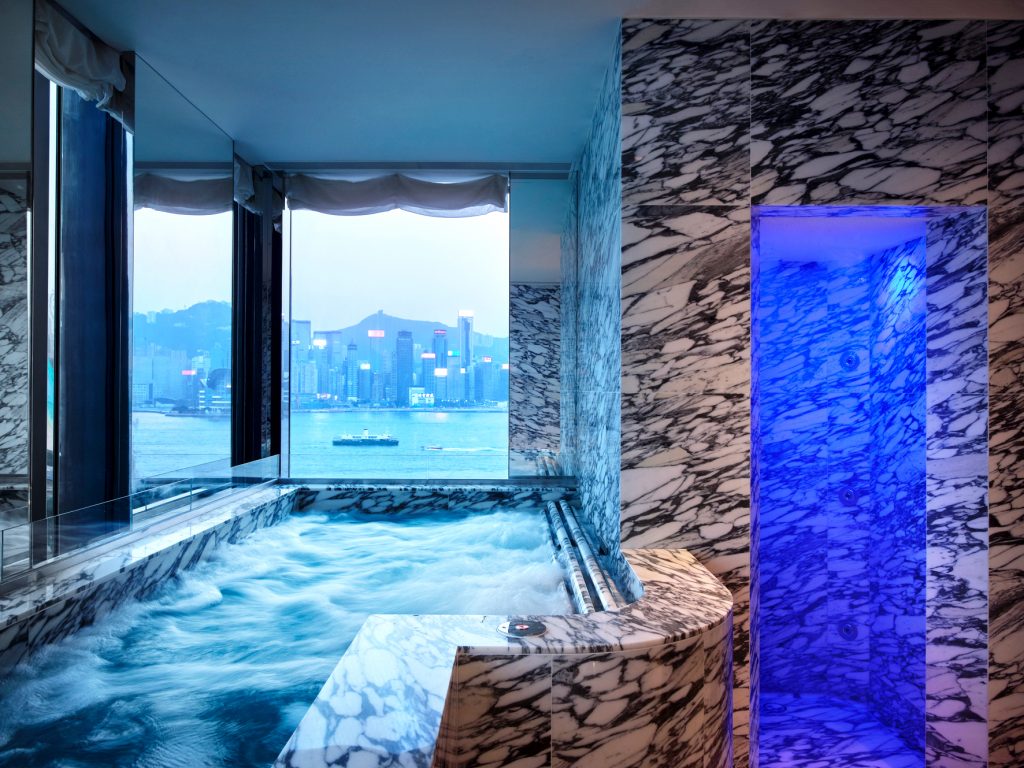 Before the Asaya experience begins, I've already chosen the facial treatment in advance: the one-hour Lift by Sunday Riley. First, I'm asked to do a skin-analysis test using the spa's Pear 3D system to make sure that the treatment suits my skin. The results come back, and I find them very useful and satisfying. By analysing the core elements such as pores, wrinkles, elasticity, spots, skin tone, porphyrin ratio and moisture, I'm happy to discover that my skin's age matches my actual age. At the same time, it also informs me of the areas I have to work on daily in order to maintain good skin, which is super-informative.
Next, my therapist introduces me to all the facilities, such as the bathhouse and the sixth-floor lounge. I put down my bag in the suite and change into sportswear for the one-hour posture correction session, led by the highly experienced sports therapist Terry Burge. At first, he kick-starts things with a Q&A session about my occupation, working hours, office environment and habits. Then, I'm asked to stand up so Burge can examine my standing posture. He finds a few problematic areas and starts working on my pressure zones through a series of stretches and twists. The skills that I'm taught can be applied anywhere – at work or home.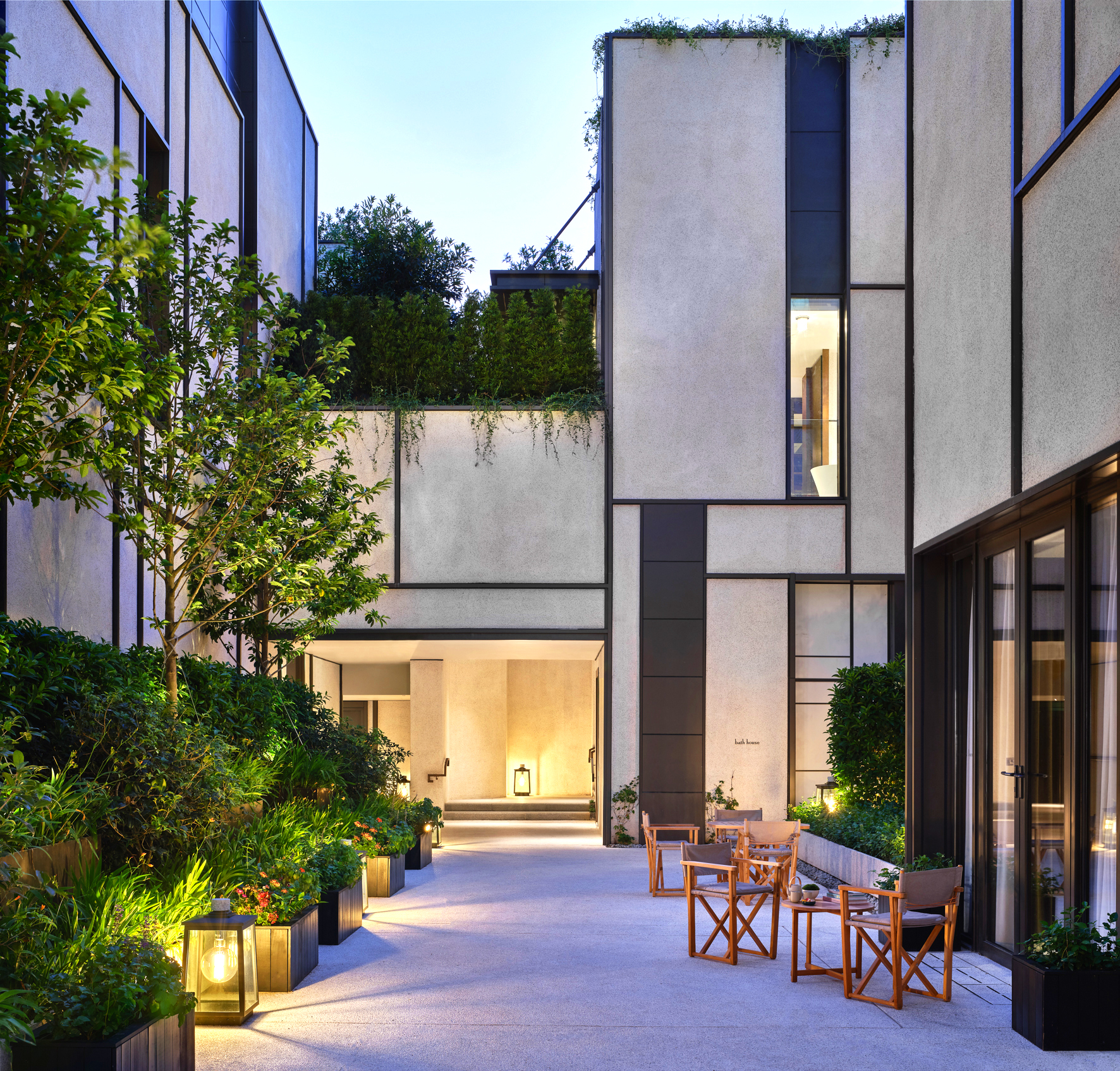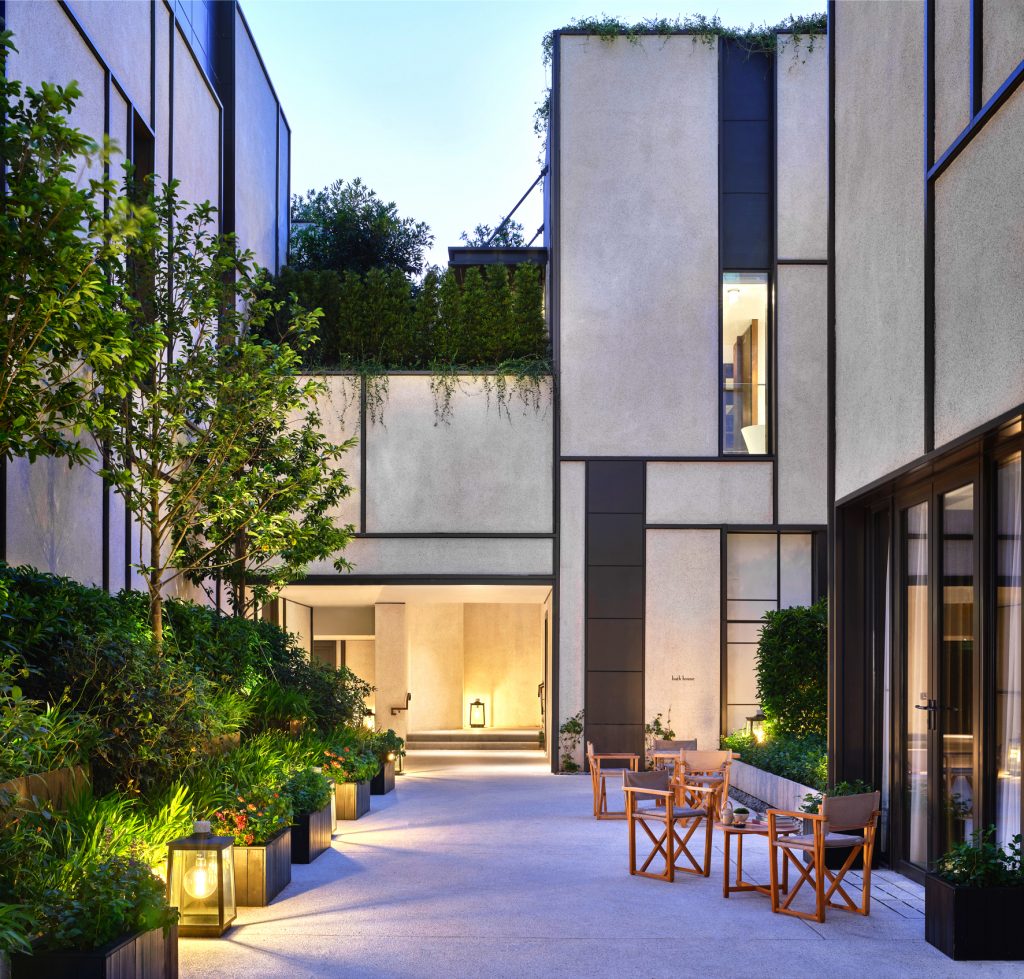 Here comes the most highly anticipated part for me. I'm more than excited to try the cult beauty brand Sunday Riley because I've been seeing a lot of good reviews about it on YouTube. My therapist enters with a warm welcome and introduces me to the treatment. To start, she
does the usual skin-prep procedures, such as cleansing and exfoliating. She applies some cream on my face and performs some facelift magic with a red-light LED collagen machine, followed by the Sunday Riley CEO Glow face oil – at last!
Afterwards, I look into the mirror and of course take my phone out for a post-spa selfie without make-up. I'm simply stunned. It looks like I literally woke up like this. I walk out of the suite into the garden, as the sun shines
on me and I say hello to my baby skin once again.