Introducing the RIMOWA x Chaos limited edition collection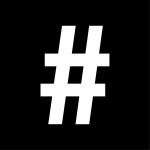 By: Kamakshi Gupta
June 3, 2021
If you're itching to travel after a year of being grounded, RIMOWA has got you covered with their latest limited-edition collaboration with the London-based upcoming brand, Chaos.
Incorporating a blend of RIMOWA's legacy of German engineering and Chaos' bold designs, the collection features an adventurous twist on the popular RIMOWA Essential Cabin collection with their classic aluminum suitcases styled with a dripping paint effect on the exterior. The collection offers two unique pairs of colors: a bright pop mixture of yellow and white as well as a more urban alternative, dark green and black.
Complementing the luggage items are a series of accessories that complete RIMOWA's sophistication with Chaos's colourful yet quirky designs. The addition of a luggage harness that easily attaches to the suitcase and sports a front and back compartment explores a practicality in time-saving while travelling. On the other hand, the luggage tags embellished with city names and the collection of charms adorned with playful motifs such as the alien, egg and "Explicit Content" both flaunt a distinct touch of Chaos.
In addition to their collaboration, RIMOWA has announced a line of travel-inspired eyewear for their Spring/Summer 2021 collection. Characterised by a lightweight frame and the brand's iconic aesthetic, the German-designed sunglasses were introduced in two new lines – RIMOWA Foldable and RIMOWA City. While RIMOWA Foldable offers exactly what it says – a foldable yet stylish pair of sunglasses that are perfect for travel, RIMOWA City Pilot Rimless glasses are tagged with city names like Rio and Tokyo.
Shop the new Rimowa x Chaos collection at rimowa.com