Inside the new Joali Resort in the Maldives
January 29, 2019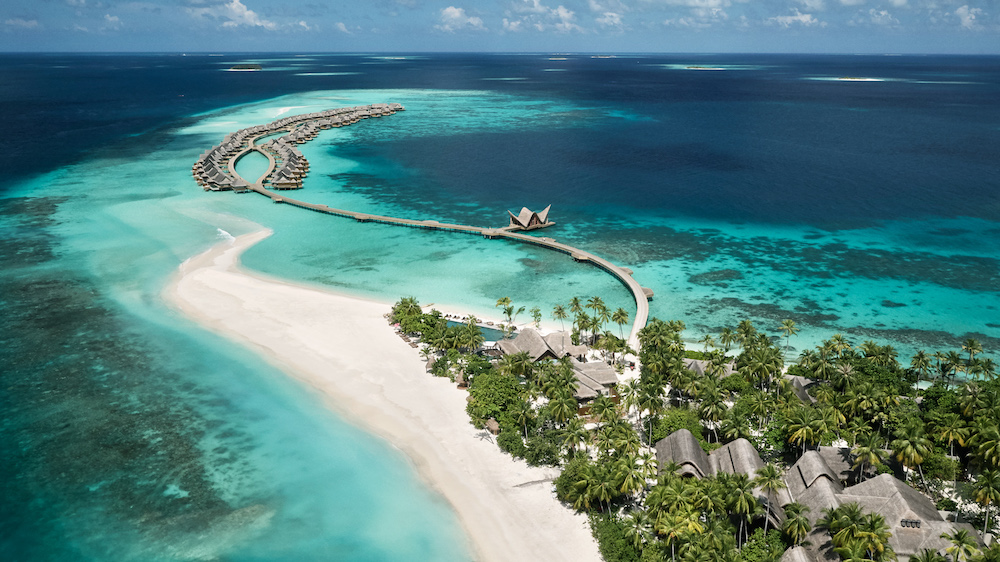 When's the last time you really relied on your senses? I was a little embarrassed, to say the least, with how long it took my sense of smell and touch to really kick in as we tried to identify aromas that world-renowned artist and researcher Sissel Tolaas had extracted from plants, trees, soils and even the ocean from different spots around an island in the Maldives. This immersive sensory journey pretty much sums up exactly what Joali is looking to offer: a new take on luxury resort living, with intellectually stimulating experiences that look to engage all of the senses and reconnect you with your most innate self.
In the ever-demanding, fast-paced world of today, we're living in a constant state of sensory overload – so much so that most of us don't even realise that many of our basic instincts have dulled. Skills and tools that were once instinctual to us as human beings have been left neglected. But where better to reset and refocus than on one of the beautiful low-lying islands of the Maldives?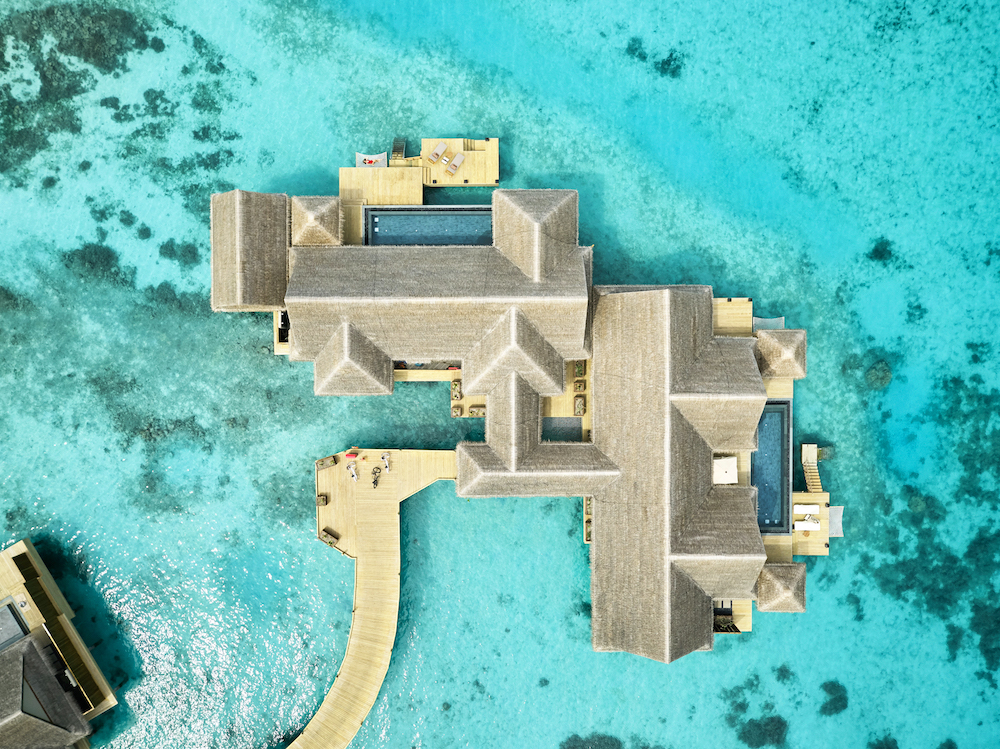 It took us a total of three flights to finally arrive at the newly opened Joali Maldives on Muravandhoo Island in the Raa Atoll – if you can time your journey so you can take the seaplane as opposed to a domestic flight, we urge you to do so – but we weren't let down in the slightest.
Located in the northern part of the Maldives, this atoll is famous for its unspoilt reefs and lagoons, with only a handful of resorts currently in the area. The unassuming stillness that engulfs you as soon as you step off the boat will remind you why everyone fell in love with

the Maldives in the first place. With its crystal-clear waters and pristine beaches, here you get the best of island living at its most private – a true escape from the rest of the world and a chance to really get some quality time to yourself. No matter if you're into diving, jet skis and glass-boat kayaking (Joali even has its own submarine) or you're an expert at napping, Joali and its friendly team of butlers have all you need. Everything can be personalised – whether you want a private luxury camping experience or snorkelling with turtles and manta rays.
Home to 73 private beach and water villas and residences, Joali Maldives is the first resort under the Joali brand, with a clear focus on craftsmanship, artistry and sustainability. We stayed in a beach villa featuring high ceilings, whitewashed walls, wooden accents and elegant touches of copper throughout. Every villa comes with its own private pool, butler service, in-villa libraries, artworks and artisanal amenities. A bike is provided to every guest so you can explore the island, though you can walk it comfortably if you'd prefer – and for those feeling extra-lazy, a buggy is also available.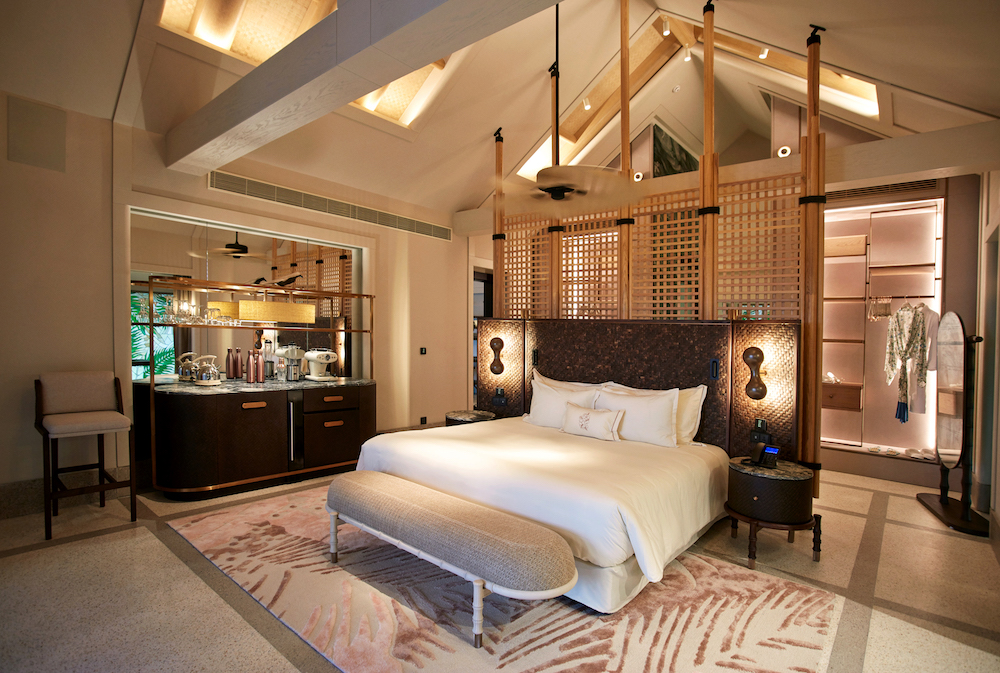 From the elegant in-room bar setup to the pared-back outdoor tub, it was the little touches that really blew us away. Little messages are engraved on dressing hangers ("This suits you well"); there are also bamboo toothbrushes, Marvis toothpaste and artsy handmade kimonos. Istanbul-based design studios Autoban (also behind Hong Kong's 208 Duecento Otto), Atolye4n and Tokyo-based Studio Glitt led the overall design and architectural concept of the 24-acre resort, using the most sustainable practices where possible and managing to preserve more than 1,000 trees during construction.
Joali offers an art-immersive experience – whether it's the handpicked art thoughtfully placed around your room, the unique sound therapy experiences at the spa, or the architecture of the resort's restaurants and lounge areas. The art and the island live harmoniously – as you explore the surrounding nature of the island, you'll also discover interactive and experiential artistic pieces by young designers from all around the world, including Misha Khan, Zemer Peled, Chris Wolston, Doug Johnston, Nacho Carbonell and more. Art tours and a map are available to point you in the right direction, along with a dedicated art studio and gallery featuring international guest artists throughout the year. The stunning Manta Ray Treehouse, designed by Porky Hefer, makes for an impressive picture and also an exclusive spot to enjoy some private dining.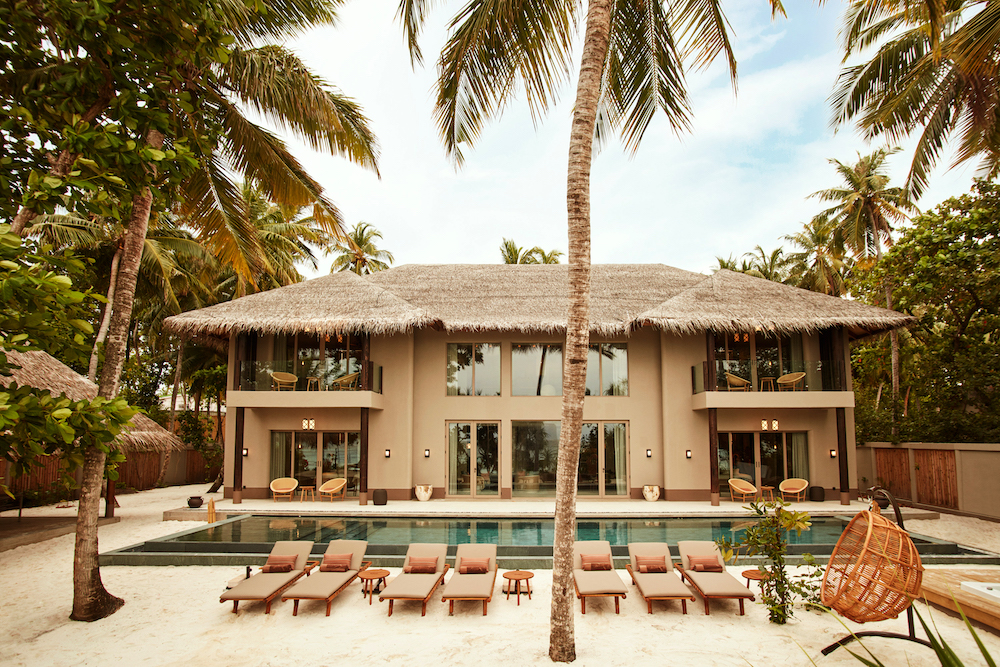 The resort is home to four restaurants: Vandhoo, offering Asian and Levantine flavours and a semi-buffet breakfast; Bellinis, serving authentic Italian fare; the poolside Mura Bar, with its own special whisky and cigar lounge; and Saoke, designed by Noriyoshi Muramatsu – a Japanese-Peruvian fine-dining oasis floating in the ocean, showing off the freshest seasonal produce with a world-class selection of sake and sushi.
Complete with its own hammam, the Joali Spa by Espa specialises in tailor-made treatments to match your needs, as well as a fitness centre overlooking the ocean and lush jungle-like foliage. Aside from the standard machines and free-weights, there's also a Smith machine and kettlebells so you can really get your workout in.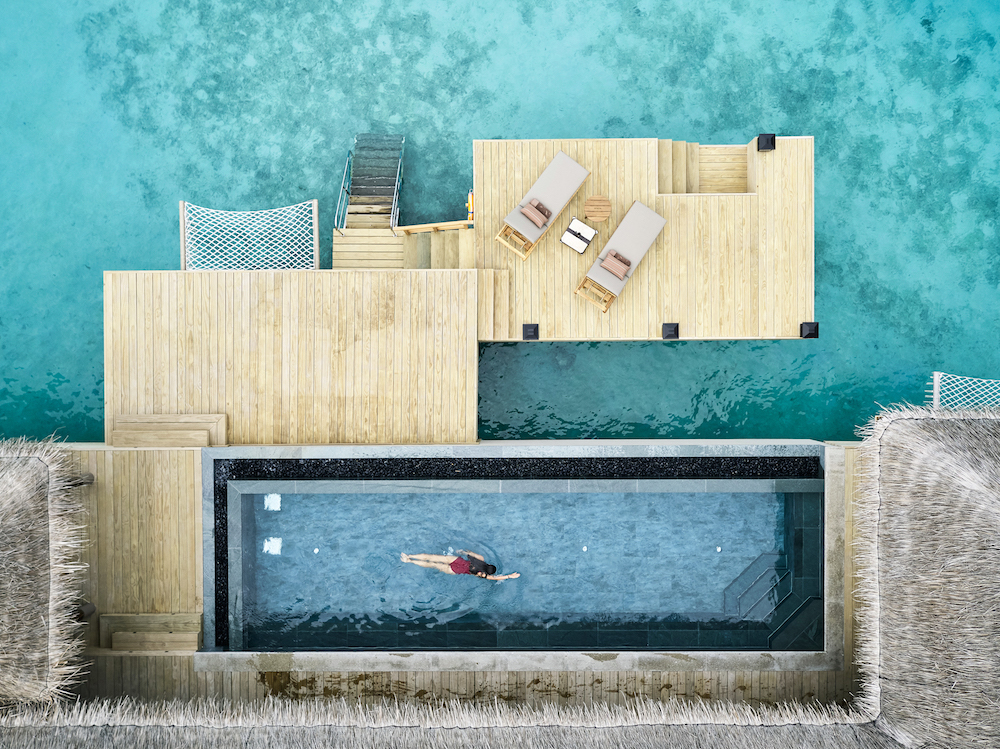 From the friendly and attentive yet by no means intrusive service to the little meaningful touches spread throughout the island and in each villa, Joali Maldives is elevating the traditional Maldivian experience – with innovative approaches to wellness, exquisite dining offerings and art-led design and architecture that truly celebrate the joy of living.
This feature originally appeared in the January/February 2019 print issue of #legend