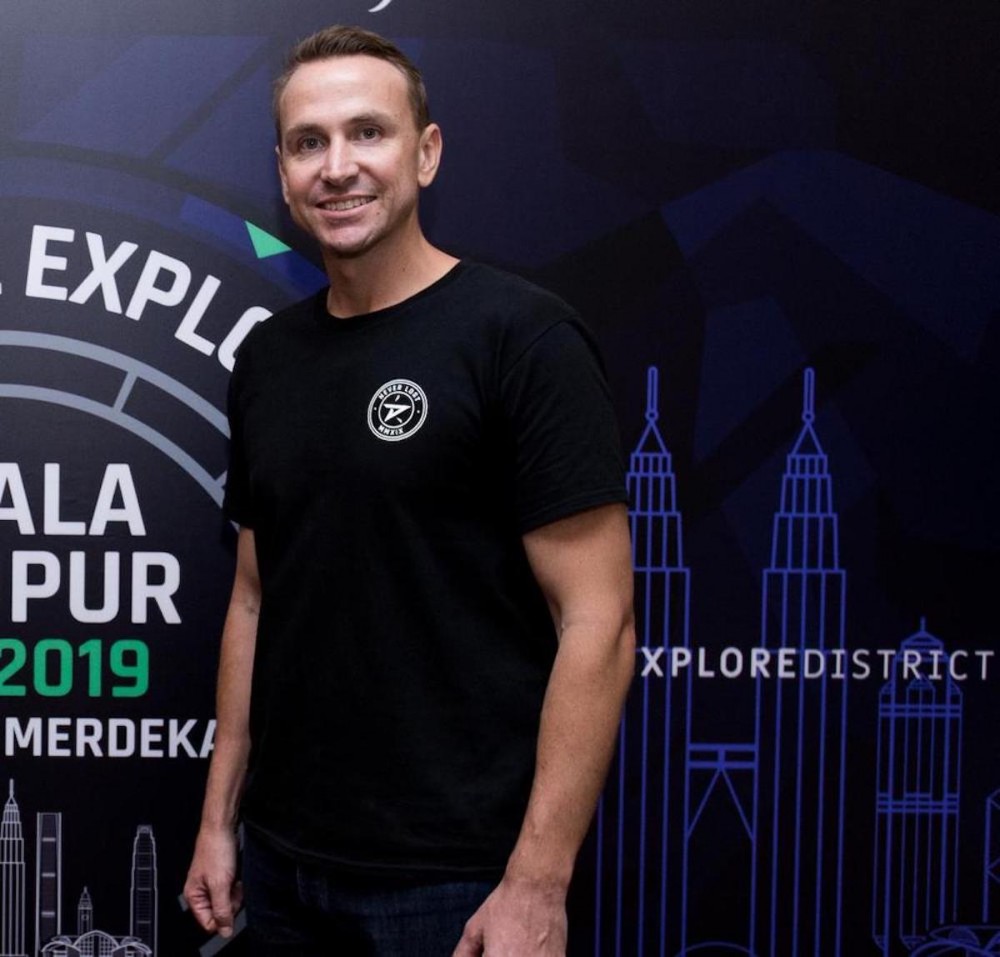 After co-founding Singapore-based sports, lifestyle and technology agency Exceed, Ben Pember co-founded District Technologies in 2017. His experience in founding Exceed came in handy, as District launched an app that would allow people to explore urban spaces in a new and innovative way. The app allows runners to navigate mega-cities with the help of exploration maps, providing virtual checkpoints and challenges along the way. There's a point-based system that runners are scored on, which gives users a chance to win virtual medals.
District, an innovative addition to the world of fitness apps, launched in Hong Kong in May 2019 with a large District Urban Race, welcoming Hong Kong runners into the global community. Pember, part of the larger managerial team – which also consists of Michael McClenaghan, Sam Hussey and Martin Capstick – sat down with us to answer some questions that we had about the app.
How did you first come up with the idea of District?
The idea initially came to me when I was out for a run! I thought: "How can we make traditional running more fun and more challenging?" We've seen technology disrupt practically every industry – and yet consumer sports, health and fitness have still not been affected by the change in a truly meaningful way. I've been involved in sports throughout the entirety of my career and travel is a passion of mine. All of this led to the idea for District, which aims to bring a special sports experience to all kinds of urban adventurers – those who want to rediscover their city, or keep fit, or see another side of destinations when they travel.
How exactly does the technology work? Are the maps from Google Maps?
District mixes augmented-reality (AR) and location-based technology, including GPS and Bluetooth beacons. The map on the app showcases hundreds of virtual checkpoints around each city, so runners can navigate through the app to reach different checkpoints and nab points and rewards. At the moment, our internal District team is responsible for setting up their checkpoints, but soon we will open it up to super-fans and other consumers to do this. The app also allows runners to see the cumulative points, rewards and rankings of themselves and others on the board. All of these elements gamify the experience of actively exploring your city, providing fun motivation to go further.
A few key features of the app include:
o Checkpoints – Navigate to a specific location and receive points once your position is recognised
o Time Trial Challenge – Race from point A to point B as fast as possible to maximise your points
o Augmented-Reality Challenge – Locate and scan AR markers in the built environment to secure points
o Discovery Challenge – Uncover a hidden object, code or AR marker around the city
o Quiz Challenge – Solve multiple-choice trivia questions by hunting for answers in your nearby vicinity
How do you navigate areas where other GPS software doesn't really work? For instance, in the Outlying Islands, which have some of Hong Kong's more popular hiking trails, there are no signals in some areas. Or does the app only focus on the urban districts?
Our mission is to motivate as many people as possible to get out, get active and explore places they've previously taken for granted or overlooked. With that goal in mind, we are currently focusing our efforts on urban, accessible areas where lots of people can participate.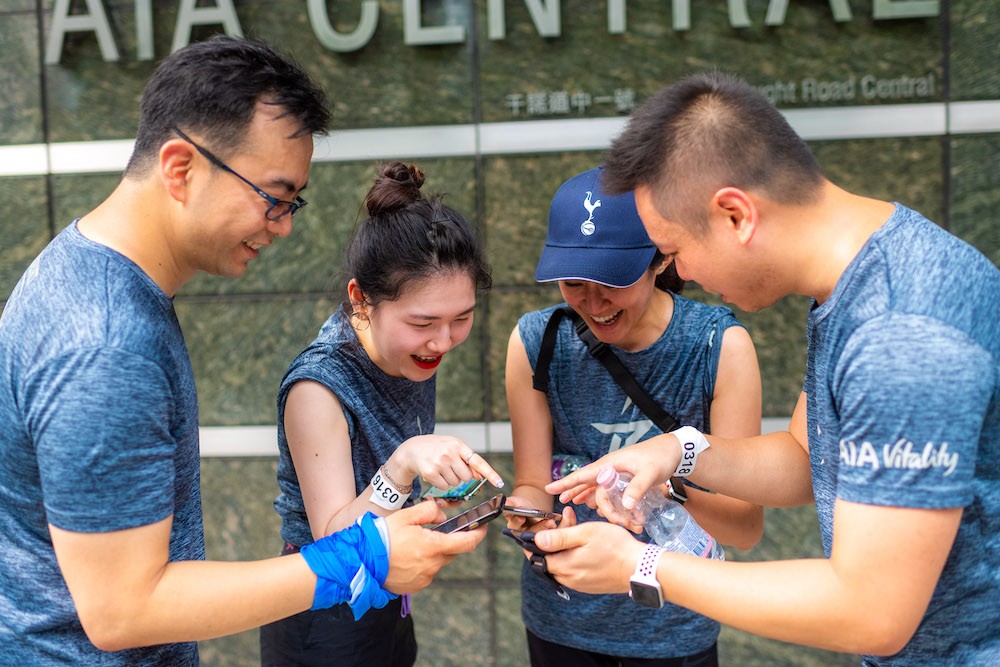 There is an option on District's website that allows people to create their own District. How has the response for that been? And does that determine, or at least contribute to, which city is next on the agenda?
District goes beyond fitness to truly enable exploration and discovery, and an interactive experience is at the heart of our app – hence why we're so excited to allow people to play a more active role in creating their own experience with District. Currently, we've empowered a small group of our most loyal and engaged fans to create grids for us in cities across the world, and this programme has been really successful so far. In July, we'll be launching a beta version of our web-based grid-building tool, which will allow people to do this completely independently and in their own time. We'll be rolling this out to small groups initially, with the aim of this being fully public before the end of 2019.
Do you have plans to expand the app to include other mega-cities?
District is currently live in cities across the world. We are focusing on a few key markets to gain initial traction in, Hong Kong being key amongst them. In 2019, we'll be focussing heavily on Singapore, Berlin, London, Melbourne and Kuala Lumpur – with North America being a priority for 2020.
Can you explain the points system and how it works? Is it 10 points to every kilometre, for instance, or does it also take the difficulty of the area into account?
The points system definitely takes into account the difficulty of the terrain. Generally speaking, there are more points on offer for harder-to-get-to checkpoints, or harder-to-solve/complete challenges. Strategy is key to the District experience, so users need to play to their strengths and balance the risk versus reward of going for the highest points around the city.
Hong Kong is known for hiking and marathons. How has the response been to the app?
We're thrilled to have launched District in Hong Kong, one of the world's most vibrant urban environments. We've seen a fantastic response just a few weeks after launch, and have built a solid base of fans and users in Hong Kong. We also had around 6,500 Hongkongers join the District Urban Race on May 19, which was Hong Kong's only tech-powered urban exploration run.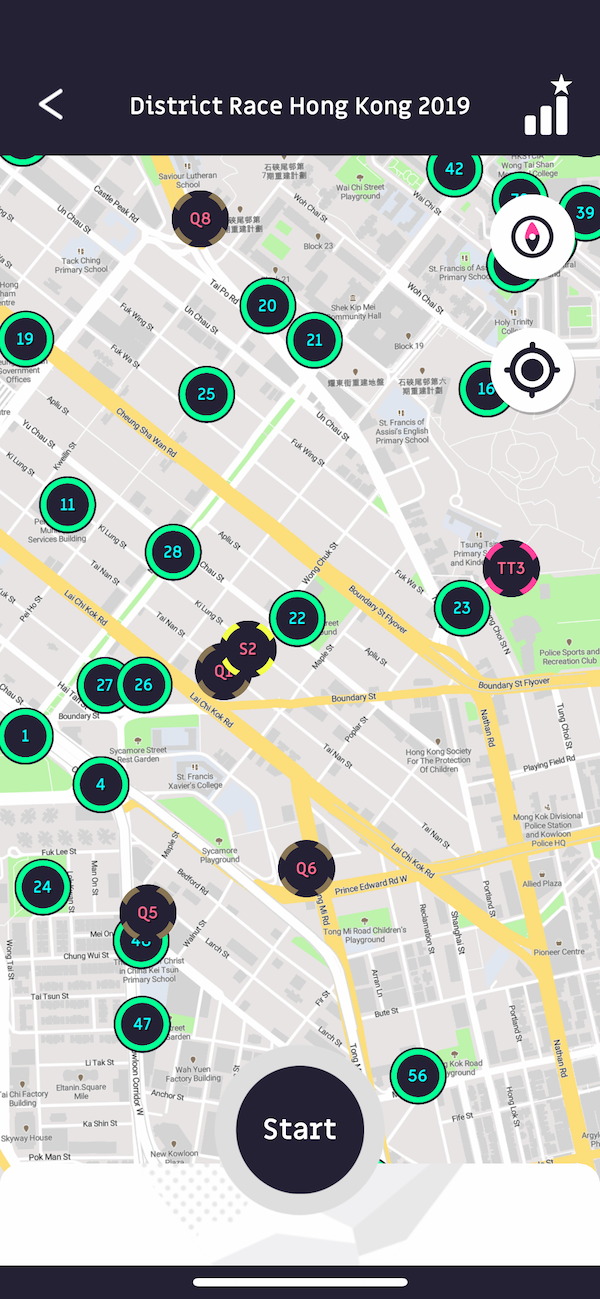 In another interview, you mentioned: "All the other Southeast Asian markets are a lot more about who you know, not what you know. It can be bureaucratic and networks become important. But Singapore as a market is very open, and it's very easy to meet the decision-makers in different firms." What has your experience been like in Hong Kong?
We've been confident from the start that Hong Kong would be the right place to launch the District app to consumers. The business landscape is open and dynamic, and consumers are hungry for new experiences. District satisfies those demands in a completely novel way, by seamlessly melding the existing built environment and virtual challenges to create a compelling and incredibly fun gamified experience that motivates people to move more and explore their cities.
What made you decide to set up Exceed as opposed to continuing your regular 9-to-5 job?
It was extremely fulfilling to found and manage Exceed, building it into a highly successful sports and entertainment agency. I was ready for a new challenge and wanted to see if I could succeed at building something from scratch. Entrepreneurship is in my blood – my father and two brothers all run their own successful businesses, and so taking the leap into starting my own business seemed like a logical next step.
What's next for District? Anything you would like our readers to know?
We want readers to know that they too can get involved in the movement! District is for everyone, encouraging all kinds of explorers to use their city as a playground for active living – from casual athletes who want to reignite their love of running to elite fitness fiends looking to change up their routine. There's no set route or distance with District, so you can create your own strategy based on your individual strengths and goals. District also goes beyond fitness to give travel lovers a new way to explore and discover cities when they hit the road. So come and join us!