Where 'crazy rich asians' actually get married
September 26, 2018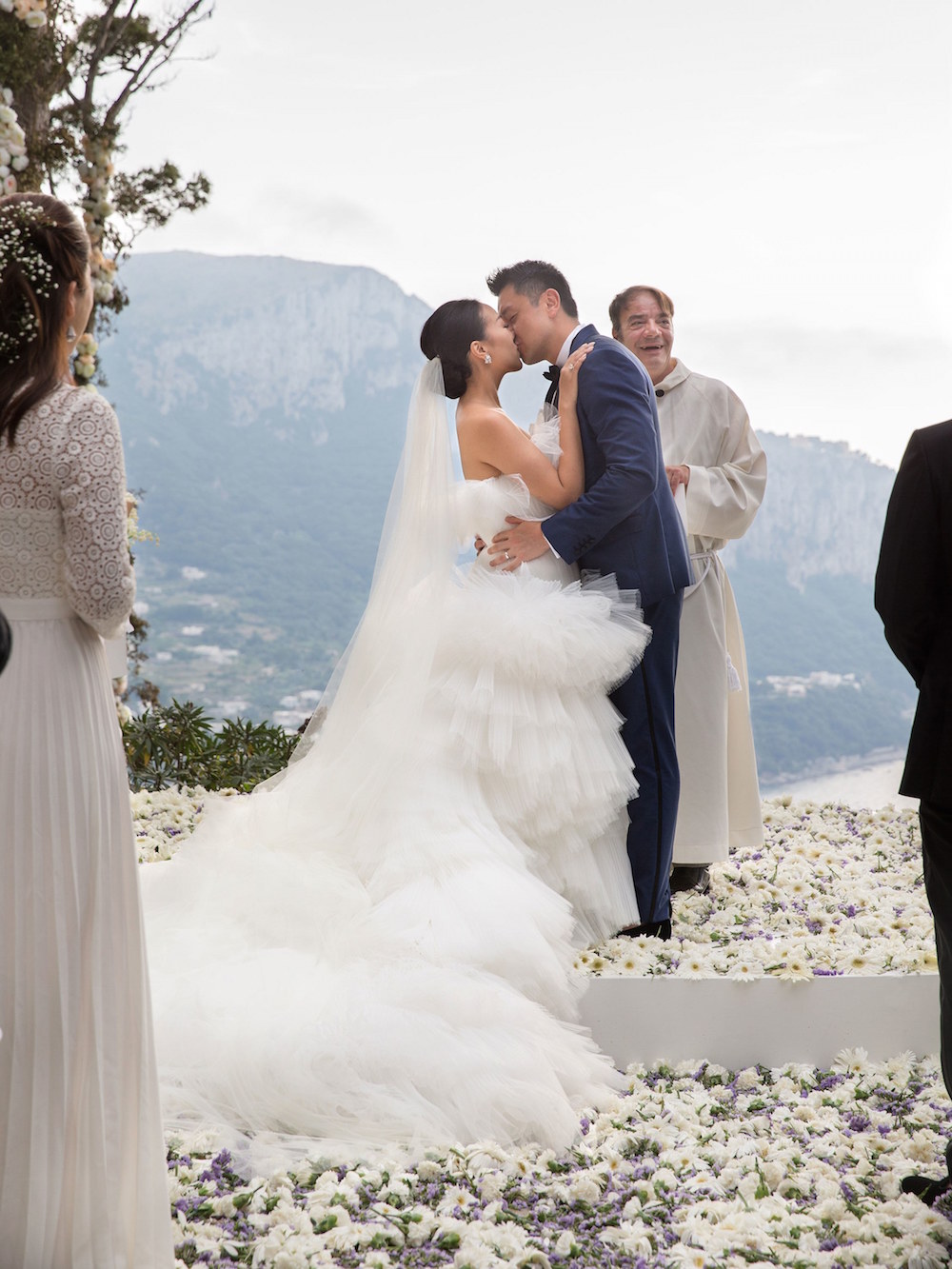 The wedding scenes in Crazy Rich Asians might have seemed like something out of a fairy tale but it pales in comparison to real life. Some of you might have noticed that real-life 'crazy rich asians' equivalents take their wedding to the next level such as holding the big day in Karl Lagerfeld's former mansion or being the first pair to get married in one of Capri's historical monuments.
Here's where some of Asia's most wealthy are getting married:
Hotel du Cap-Eden-Roc, France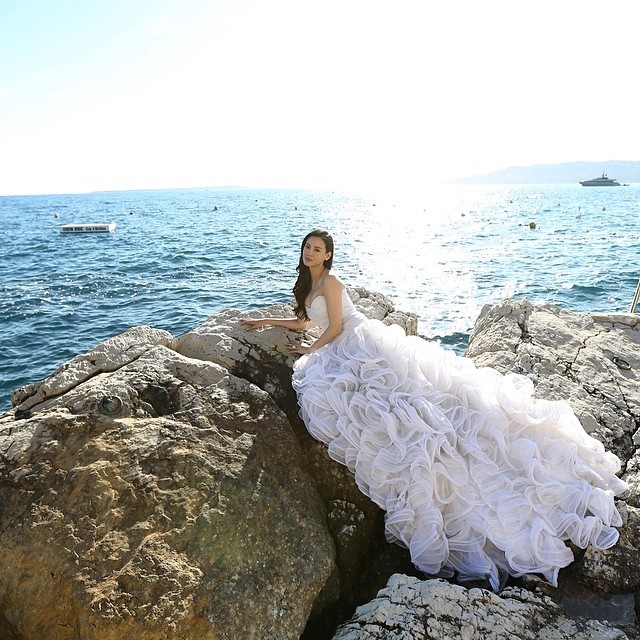 Our former cover star Emily Lam Ho married Kent Ho in 2014. The memorable wedding took place not only in Grand Hyatt Hong Kong, but also at the Hotel du Cap-Eden-Roc in France. Have you ever daydreamed about a world famous rock star performing on your big day? I guess not. The couple invited Chris Martin, the lead singer of Coldplay to make a guest appearance on their French Rivera wedding.
Located on the southern tip of the Cap d'Antibes, it offers the dreamiest setting. With a heated infinity pool, 33 seafront cabanas, five tennis courts and more, this resort is too good to be true for both a wedding and honeymoon. Head there for the romance and retro mood near the seaside.
Villa Lysis, Capri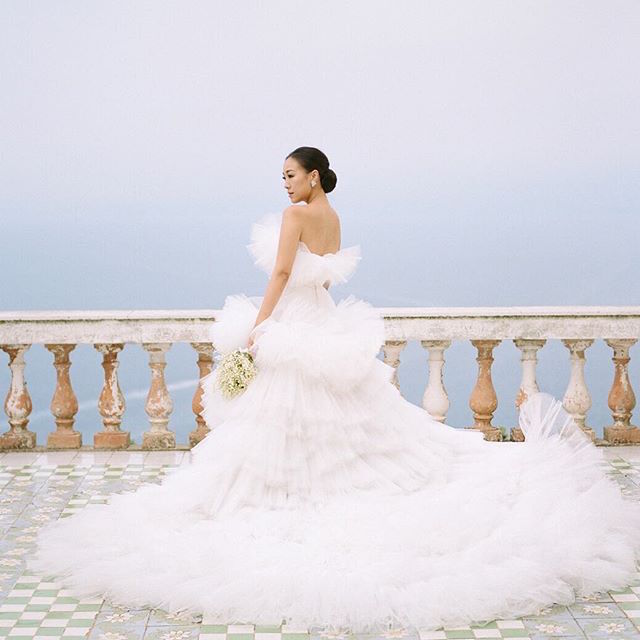 We all expect crazy rich asians to get married in luxury hotels and resorts, but this couple took it to the next level. Feiping Chang and Lincoln Li's wedding was a fairytale dream. They tied the knot in Villa Lysis, a historical monument in Capri, Italy. It is said that the local government has never allowed a wedding to be held there and the couple is the first official pair to break the tradition.
Lincoln Li was dressed in a Dolce & Gabbana Alta Sartoria tuxedo and Feiping Chang wore multiple custom Giambattista Valli dresses during her wedding ceremony. The glamorous wedding even made it on Vogue.
Bulgari Hotel, Bali
Former cover star and Miss Hong Kong Grace Chan married well-known actor Kevin Cheng last month. The gorgeous wedding took place in Bali's Bulgari hotel, one of the most exclusive, romantic and luxury resorts on the island.
As the first Bulgari wedding chapel in the world, it offers the most harmonious setting that you can imagine, featuring Paras Kerobokan stone from Bali and hand-crafted floor-to-ceiling glass paneling. If you're looking for an elegant wedding venue with a bit of privacy, this would be it.
Villa Erba, Lake Como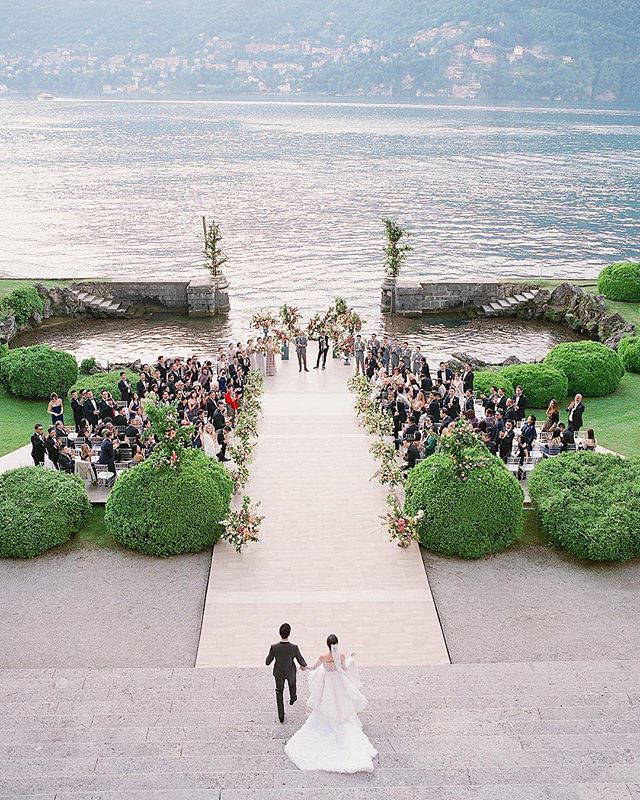 Flossie Pang and Keith Poon's wedding was held in the 19th century Villa Erba in Lake Como, Italy earlier this year. It is not only known as one of the most coveted wedding venues around the world, but is also where Ocean's Twelve was shot.
Located in the village of Cernobbio, the romantic lakeside venue is filled with ornate ceilings and lavish interiors and, most importantly, surrounded by breathtaking views. Other than the location, I guess we all know what's the best thing after dinner – a unique firework display at one of the most beautiful locations in the world.
Villa La Vigie, Monaco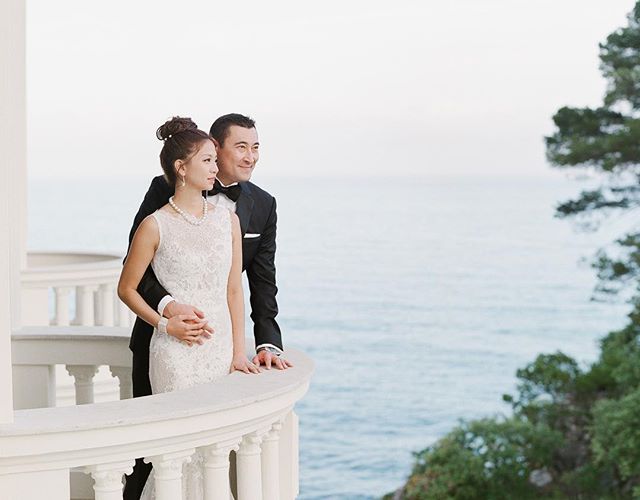 Joanna Lui and Troy Hickox held three weddings in three different places last year. The most talked about one took place in Villa La Vigie, Monaco, which is famous designer Karl Lagerfeld's former home. The venue is said to be one of Monaco's most exclusive and beautiful mansions and it's rarely available.
Villa La Vigne has a magnificent panoramic view of the Mediterranean, a 237 square metre terrace and elegant interiors. If you're looking for a large yet luxurious wedding venue, this would be the one.