#legend sat down with ballerina and philanthropist Candace Hui to talk about her work with the Children's Medical Foundation, their A Masquerade Night fundraiser, and how she deals with her own autoimmune disease.
How did you become involved with the Children's Medical Foundation?
I was in Italy when I met the CEO of Children's Medical Foundation (CMF), Estella Huang Lung, and she told me all about the great work they were doing. I was surprised that such a small charity was making a difference in such a big way by effectively lowering infant mortality rates. I told her I was a former nurse and would love to help in any capacity I could. They swiftly put me to work!
As a dancer, what was it like to be diagnosed with an autoimmune disease? Emotionally it must have been very difficult, as your body is your instrument.
When I first started getting sick with Rheumatoid Arthritis I didn't know what was happening. Ignorance was my saviour because if I knew the path I was about to tread I would have been devastated. I had no insurance and worked as a waitress to pay my way through school. I felt really powerless and marginalised. I kept dancing until my health deteriorated so severely I could hardly walk without pain. My now husband, Ryan Hui, had to help me even with the most basic activities of opening doors, brushing my hair and bathing.
I couldn't even mourn the loss of dance, as I was too worried about how I was going to eat if I couldn't work. Eventually I found out about a homeless shelter that had a clinic where all the doctors and nurses volunteered their time. I finally got treatment that helped get back some of my mobility although returning to dance was a long road ahead. At that moment I wanted to devote my life to helping people gain access to healthcare. I changed my majors and studied to become a nurse.
You've spoken about how the diagnosis inspired you to become a nurse, are you still practicing?
I'm not currently practicing now but always looking for ways to use my skills to give back.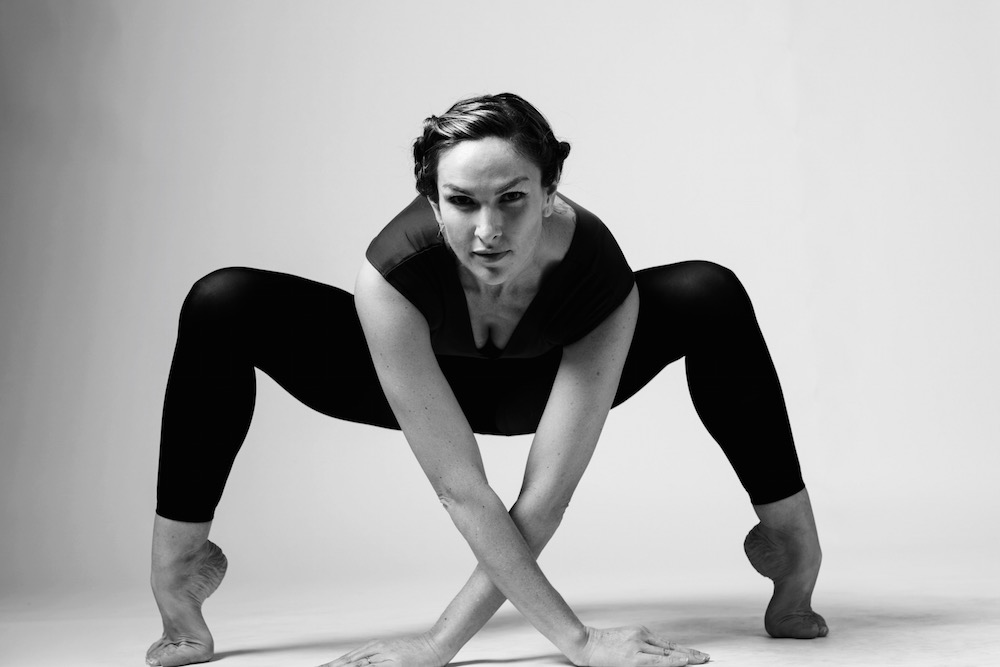 What are three things you wish everyone knew about autoimmune diseases?
I would say a little compassion goes a long way. These diseases are for life and often times degenerative like mine, which means they will just get worse in time. More and more people are getting diagnosed everyday, looking down a bleak road and trying to find ways to cope. I was lucky that my mom and my man stood by me. Without their emotional support much less their physical support, I don't think I would have made it through so easily those first years.
Second, Food is medicine. For all of those suffering from any ailments and particularly chronic ones, look at your diet first. I was on hardcore medications for 20 years that caused terrible side effects. This year I finally cut out all processed and inflammatory foods. I'm now medication free and feeling better than ever.
The last thing is never stop moving. The first 5 years I didn't move and so much damage was done to my body. I finally couldn't take it and went back to dancing. Even though some nights I would drag myself through the subway in tears from pain after ballet class, in time, it got better. I feel like I got control of my life back when I took back that piece of myself.
How can we help?
You can help by championing those who have no voice. Whether it was someone like me who fell through the cracks of the US healthcare system or these newborn babies in China without the means or access to be given a fighting chance at life, we need to help. We need to create the change that is necessary for everyone to have access to healthcare, especially life-giving healthcare. If you don't know where to start, start with coming to hang out with us at our Masquerade Night. Find out more about what we do and how you can help while enjoying a really fun night. At CMF we are instituting replicable, sustainable healthcare solutions that are making a real change in the lives of these impoverished families everyday.
The Masquerade Night charity fundraiser is happening tonight, what can we expect from the evening?
We have a great event planned. We have wine and whisky tasting as well as a vodka luge for the drinkers. Little Bao will be there for the foodies. DJ Miss Yellow will bring us some sweet beats to dance to and The Anello will move us with his vocals. There will be a live art painting by Peter Yuill that will be auctioned at the end of the night and even body painting. Everyone of these people involved have given a bit of themselves to create a really great night so that we can rally together for a good cause. I hope you'll come join us.
Learn more about The Children's Medical Foundation here, and their A Masquerade Night fundraiser here.