The Business Behind the Top Celebrity Hideaways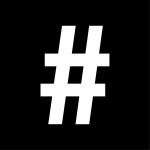 By: #legend
January 26, 2016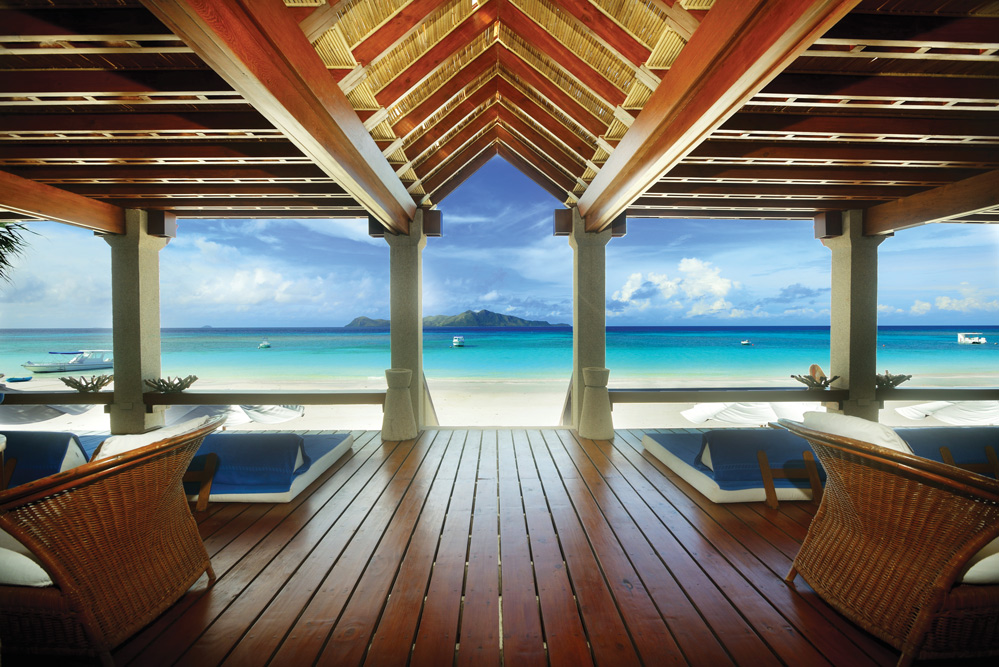 Known for their exclusivity, far-flung destinations, flawless design and most importantly, privacy, Aman Resorts' uber luxe hideaways are favoured by celebrities, royalty and business tycoons across the globe.
With room rates starting at US$1,500 per night (with deliberate limited capacity and no seasonal discounting) and only 20 to 40 villas or suites per property, Aman offers a home away from home for seclusion-seeking luminaries and millionaires. However, given its discreet image, the brand never name-drops or shares any stories about its elite clientele. Its motto is that it's much classier to find out elsewhere. Luckily though, the celebs do all the talking.
The whole world watched with bated breath as George Clooney and Amal Alamuddin, and an entourage of VIP guests, arrived at Aman Canal Grande in Venice, where the couple held their wedding ceremony in 2014. Meanwhile, sexiest man alive David Beckham launched his Instagram account at Amanjena in Marrakech, where his family and friends gathered for an intimate and unforgettable party for his 40th last year. Tennis champion Novak Djokovic was married at the Aman Sveti Stefan in Montenegro just days after his Wimbledon win in 2014, Mark Zuckerberg has holidayed at Amanyara in the Turks and Caicos, and Brangelina reportedly frequent the stunning Amangiri in the Utah desert.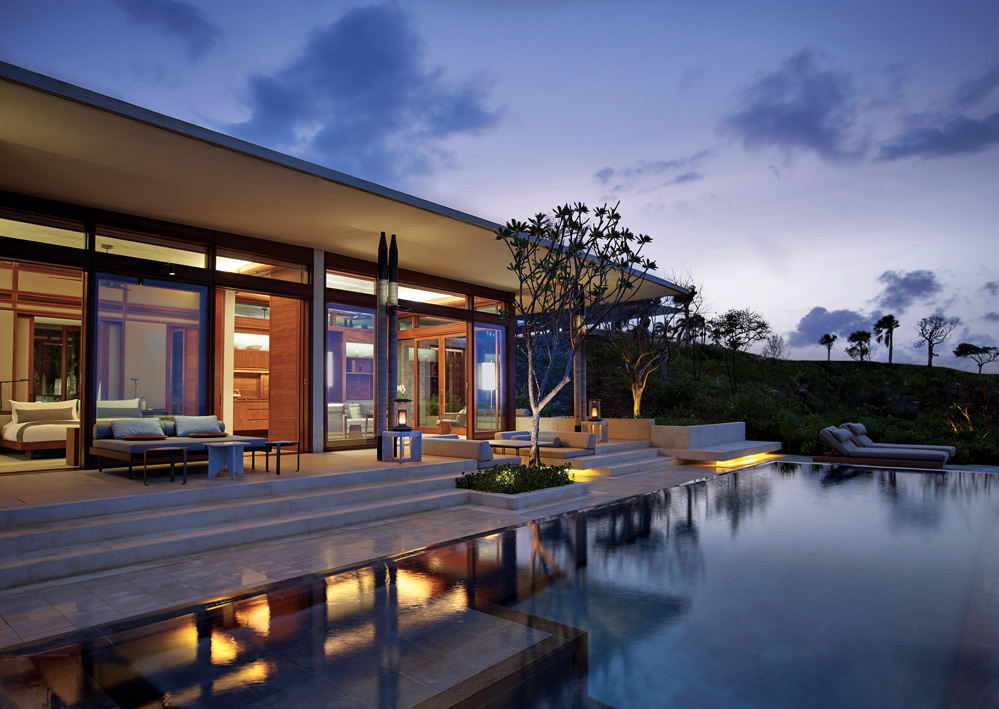 The company has long abstained from advertising, relying mostly on its A-list guests to quietly spread the word (Beckham gained a whopping 8 million Instagram followers just that weekend). And with a roster of heavyweight guests and loyal repeat customers who call themselves "Aman junkies", the brand has it all mapped out.
With 30 properties in its stable – including recent additions in the Dominican Republic, Lijiang in Yunnan, China, and a second hotel in Tokyo, which is set to open in March – which come with jet journeys and cruises, the properties and experiences stretch from Asia to Europe, North Africa and the US. Each hotel charms its guests with breathtaking scenery, stealth luxury, otherworldly service and meticulous attention to detail. One of the resorts, Amanjiwo, set in the jungle and surrounded by four volcanoes, overlooks the ninth-century Buddhist temple Borobodur in Java, Indonesia. Aman-i-Khás, a tented camp for glamping enthusiasts, is perched on the edge of a national park in Rajasthan, India. And the flagship Amanpuri is nestled away in Phuket, with 40 Thai villas cascading down the hillside of a former coconut plantation, guaranteeing complete seclusion.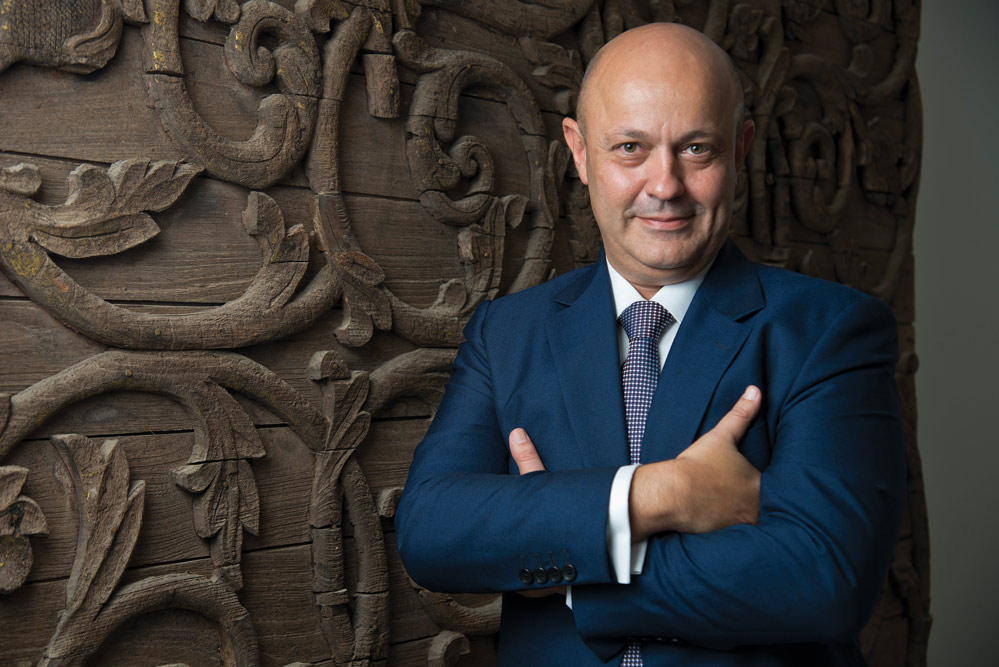 For Aman junkies, these stays offer much more than a regular hotel. Heartfelt connections made between Aman staff and its guests and tailored getaways make these experiences beyond compare. "You have breakfast in the Summer Palace in the morning before the park opens, or you have dinner at Amansara in Siem Reap in the Angkor Wat temple," says French-born Olivier Jolivet, who joined the company eight years ago and was appointed CEO in 2014. "This is unique. It's really about bespoke experiences."
Due to its exclusivity and unrivalled concept – with no formal check-in, no logos, guests welcomed like friends, staff second-guessing and catering to every whim – Aman has attracted attention as an untapped brand with potential. And with occupancy rumoured at around 30 percent, Aman – which means "peace" in Sanskrit – has been the subject of a shareholder tug of war since it was founded by Indonesian journalist turned hotel entrepreneur Adrian Zecha in 1988. It is, after all, a brand worth fighting over.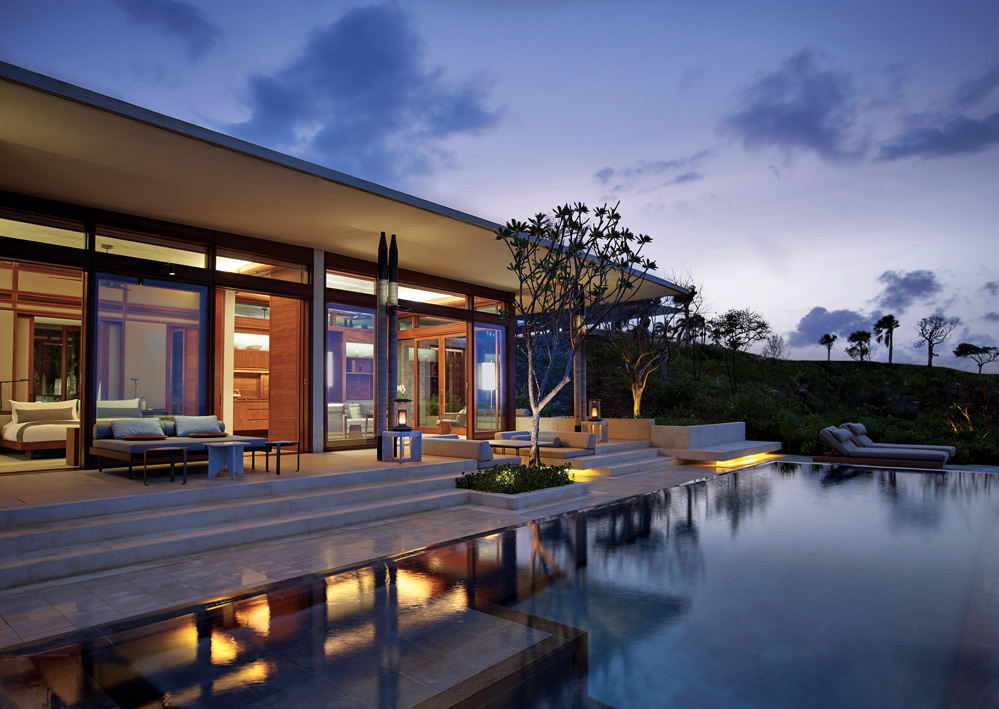 The business was eventually sold in 2014 after numerous bids from interested parties including Bernard Arnault. Valued at US$358 million, it went to Aman Resorts Group, an investment company founded by American businessman Omar Amanat, whose surname coincidentally matches that of the brand's and who brought in billionaire Russian real estate magnate Vladislav Doronin. However, last August, Doronin (a self- proclaimed Aman junkie) became the sole owner of Aman.
"The fact that there is always so much talk around this brand and that everybody wanted to buy it makes the brand stronger," says Jolivet. "The brand is waterproof because after all, excuse my French, this mess, the brand is still the same and even stronger. In fact, the brand is made for a battle. The DNA of the brand is a fighting spirit, because it could have been damaged thousands of times, but each time it came back stronger. Today, the company is 100 percent owned by Vladislav Doronin. He's the sole shareholder. He has taken full ownership of the brand and it's business as usual."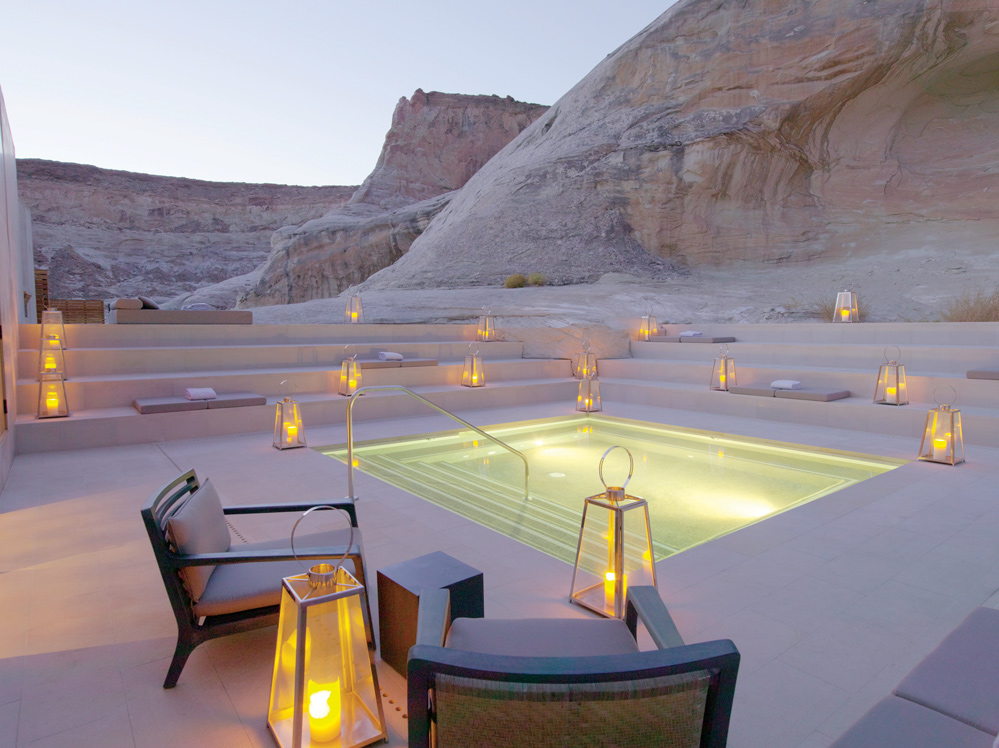 Doronin has impeccable taste, not only when it comes to women (he previously dated Naomi Campbell, followed by Chinese model Luo Zilin) but also in design. He commissioned Zaha Hadid to design his Russian residence outside Moscow, which resembles a spaceship, complete with its own cinema, meditation garden, spa and nightclub. However, he doesn't have plans to radically transform the brand, but wants to improve it, bringing in new architects and expanding the wellness, food and beverage offerings.
"He's very opinionated when it comes to wellness," Jolivet, who is one of the few senior staff members to have survived the regime change, says of Doronin. "Adrian [Zecha] was very opinionated on the design. Everyone has their thing. I agree with Adrian on a lot of things, as I joined Aman eight years ago and worked with him over a long period. However, my view is that the spa and F&B at the Aman were always treated as amenities of the business. So now I agree in that we can bring amazing F&B experiences and be a bit more relevant in our spa. We say, 'don't change what works', but what worked a few years ago doesn't work today. So we have to be pioneers in bringing new F&B and wellness concepts to our guests, because they're part of the hotel experience."
When asked about the new F&B projects and if inviting a Michelin-starred chef is on the agenda for any of the properties, he shakes his head in disdain. "That's too mainstream already," he says. "It's déjà-vu, a three-starred chef coming for the weekend. We have to innovate. We have to do things that don't exist today. When you see Amanpuri, the Thai food…People are going from Bangkok just to have lunch, because the Thai chef is unbelievable. You could have an Amanpuri restaurant in Hong Kong. It could be the best Thai restaurant in Hong Kong, designed by the hotel. This is something that could be looked at, if it makes sense for the brand, but I'm not so sure. It could go either way. It has to make sense. But on the food side, we want things to be simple and fresh. No menu. People don't want to make decisions. It's more like, 'OK, what do we have today?'"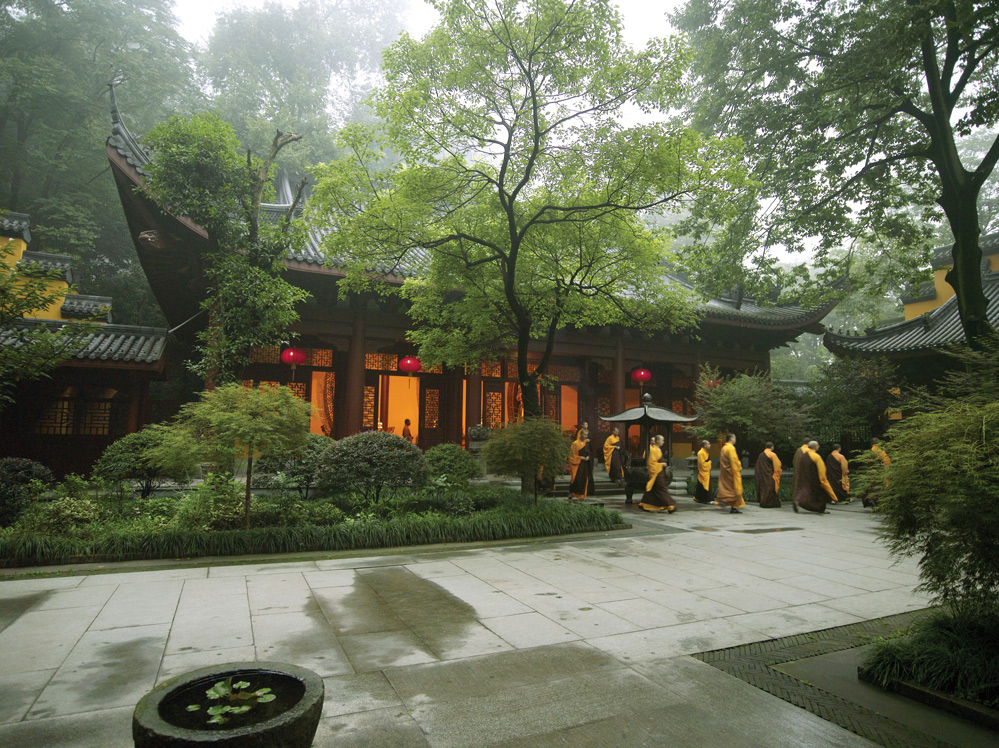 Having spent six years at the all-inclusive Club Med, one might assume that Jolivet's appointment as CEO was Doronin's strategic move to widen Aman's reach. But Jolivet stresses that Aman isn't aiming for mass appeal.
"The main objective, and the only objective, is to keep the brand as it is and protect it as much as possible, and then the rest will follow," Jolivet says. "The financial turn will come, but it's not going to be the main objective. And if there's a huge opportunity with great return, if it doesn't enrich the brand, we will not do it. I don't want to milk the brand. We will never do things that dilute the brand. We are intuitive. That's why I don't want to do too many media interviews. The brand speaks for itself. We know it's our main asset, so we do everything to preserve it."
Instead of charging ahead, it's almost as if he wants the brand to take a step backwards and safeguard the niche it has carved for itself over the last 30 or so years. But despite that, he also realises that he needs to move with the times, especially when it comes to digital advances.
"What we're changing around the product is the platform. We recently relaunched our website. I mean, the old website was from the Middle Ages," Jolivet says with a laugh as he points out the latest improvements on the tech front. "The reality is that around our swimming pool, all our Aman junkies and villa owners, they're all there with their tablets and they all want to be connected. We need to adapt to our new junkies who are younger. Millennials are connected."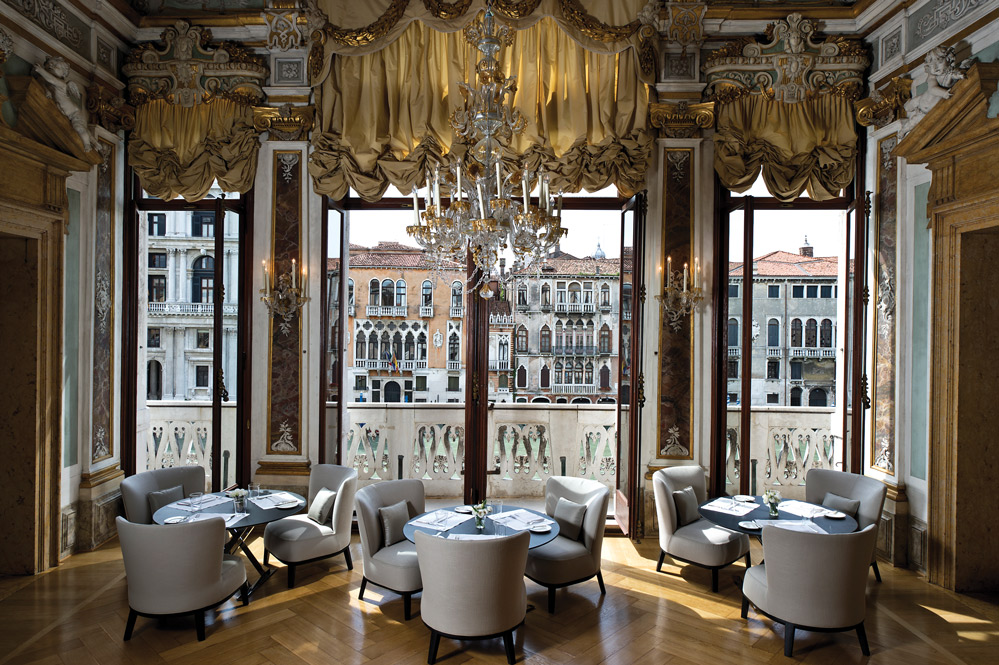 But instead of offering up discounted stays on Expedia and Booking.com, Jolivet believes strongly in connecting directly with consumers, heavily emphasising the fact that Aman is a lifestyle brand as opposed to a hotel chain. Therefore, Aman still continues to host Aman junkie events (recently also launched in Tokyo and Beijing), where people with the same philosophy have the opportunity to come together and casually exchange stories.
"Aman is like a club," he says. "It's just about like-minded people enjoying each other's company. We've always done that, and we always invite our general managers to talk about the hotels and the experiences. Some of the junkies come with their friends, and we talk about our latest innovations. We just want to say hi and welcome people back. We don't do it in a commercial way. It has to be discreet and elegant. It's like a gentlemen's club. We're not a hotel company. We're not looking for business to fill our hotels. We want to have a club with people who share the same values. At some point they come to a place, they come back and they invite friends. And at some point they may want to buy a villa."
Interestingly, Aman's humble beginnings were in real estate. Zecha built his villas, and when he wasn't around, someone would rent them. Eventually someone had to look after the villas and Zecha appointed a general manager, and the rest is history. "In fact, Aman started in real estate and moved towards hospitality," confirms Jolivet. "It's the other way round. Now all the hospitality companies are moving towards real estate. That's why our hotels are our main business, but more importantly it's a real estate company."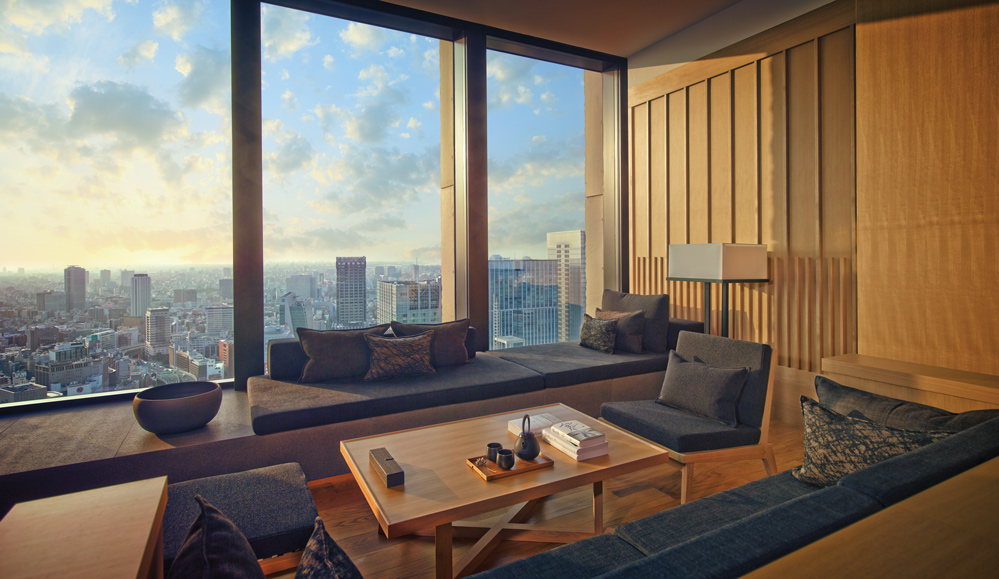 Jolivet hopes to make the brand a bit less Asia-centric, bringing the brand to the West, with more properties in Tuscany in Italy, Spain, Portugal, as well as South America, where he envisions tented camps in Chile and Peru. The main idea is to keep the pioneering spirit which made the brand so popular in the first place, and go where nobody goes, creating new experiences.
The brand is also keen to bring the resort concept to an urban environment, having introduced the first city Aman in Tokyo, and is eyeing up properties in New York, London and Hong Kong. And it plans to open an exciting – and top secret – new project in Shanghai at the end of next year, where it is "rebuilding…an old city", says Jolivet, without elaborating.
"It's really about creating experiences that don't exist yet," he says. "After the success of the Summer Palace and Venice, where we take historical buildings and turn them into Aman properties, we're also hoping to do that in Paris with the Versailles castle. The left wing of the chateau will be converted into a luxury hotel. We're bidding for that at the moment."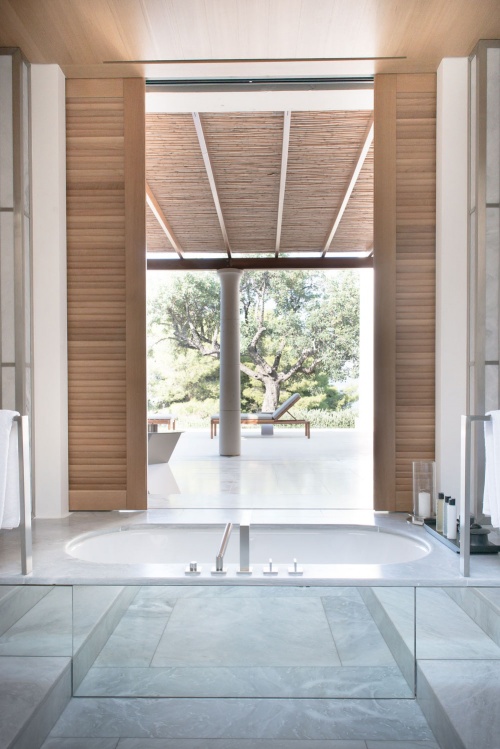 Now that the dust has settled on the deal and the legal issues are resolved, it seems Aman has retained its original spirit and – with some financial padding – it's ready to wow us all over again.