Party at sea: 5 best Hong Kong junk boat operators to hire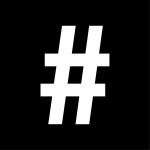 By: Alyanna Payos
July 3, 2020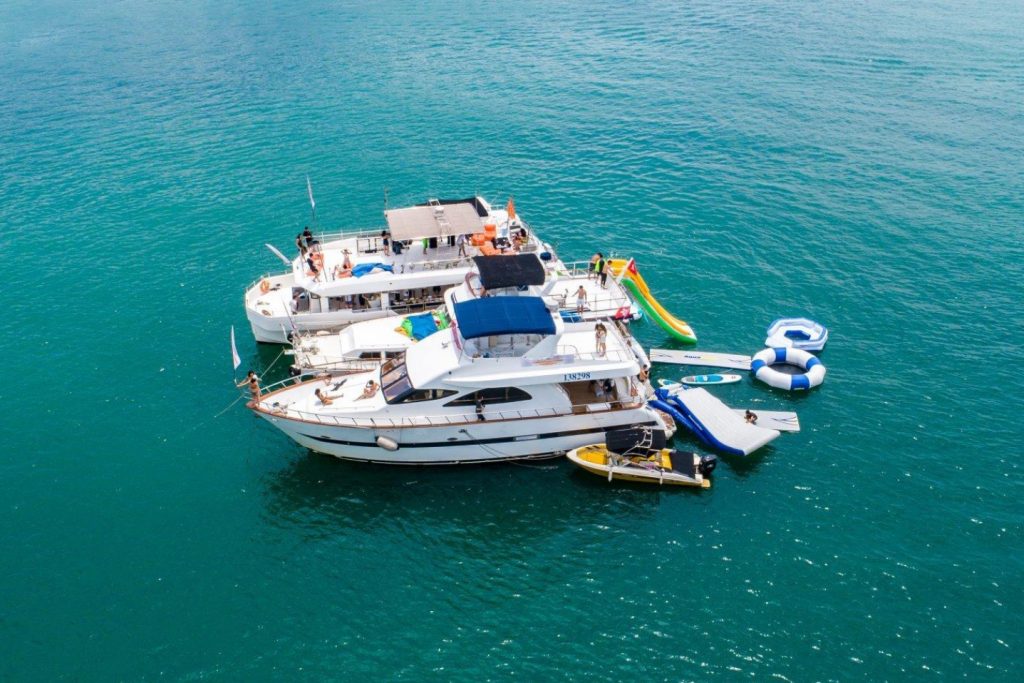 Hong Kong summers aren't just about the beach – they're also very much about the junk boat parties. We've rounded up some of the most trusted junk boat operators across Hong Kong; so whether you're looking to host a big summer blowout or a smaller, more intimate gathering, this list covers it all.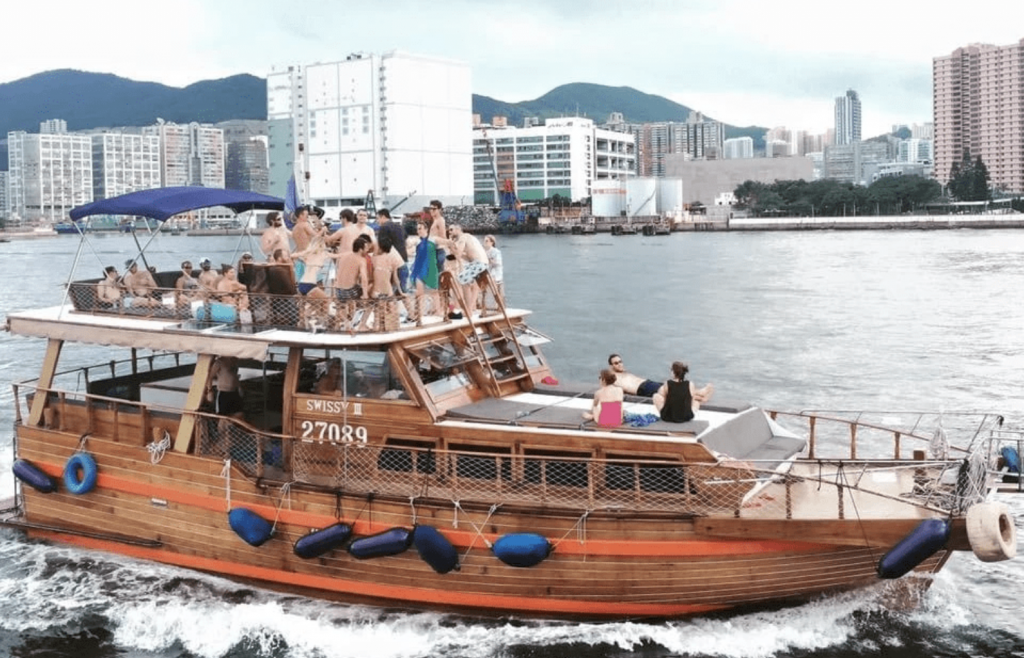 A super straight forward and no-fuss option, Hong Kong Junks has two traditional teak wood junk boats on offer, namely Wet Dreams and Swissy. You've got the option to rent just the boats, but with their all-inclusive package come paddleboards, pool noodles and floating mats, as well as catering for up to 40 people. Add-ons include set up for a BBQ on board, a DJ or some wakeboarding fun.
Hong Kong Junks also makes sure to show appreciation for those who opt to use their boats for the greater good. If you intend to hire the boat for a little beach clean-up, not only are gloves and trash bags provided, Hong Kong Junks ensures all rubbish collected will be sorted and disposed of properly by officials. As a thank you gift, they leave you with some beer and bubbles.
Cost: Lowest rates for a boat-only package starts at HK$150 per person, while high-season April to November all-inclusive weekend/public holiday packages start at HK$750 per adult.
Visit Hong Kong Junks for more info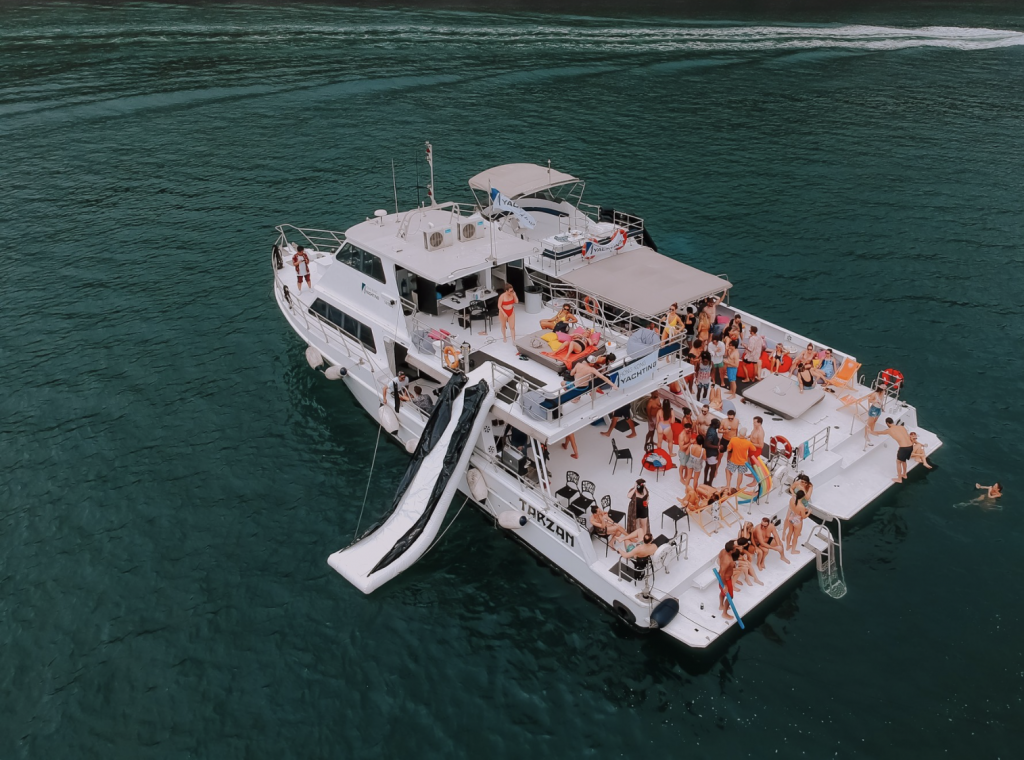 Looking to throw the biggest summer blowout yet? That's probably Hong Kong Yachting's speciality. Their flagship boats, Jungle Jane and Tarzan, have sailed in all the way from Australia so that you and your crew can party in style. The boats are designed to tie together, and with the addition of the Serpent boat, can hold up to 145 people. 
Hong Kong Yachting has a range of packages – from DJ Party to Private Container Port Tour – but included in their junk boat packages are an assortment of inflatables, food and drinks, and waitresses. 
Cost: Rates start at HK$780 per person for the Traditional Junk trip package and HK$880 per person for the Ultimate Junk boat package (Western cruisers), for boat rentals only view their inventory on their site.
Visit Hong Kong Yachting for more info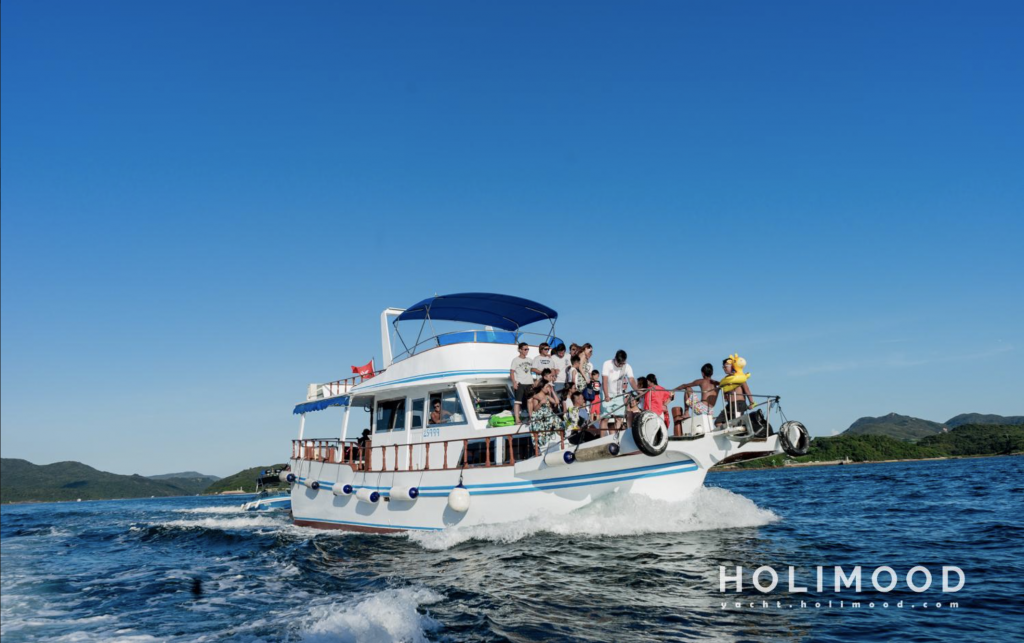 You'll be spoiled for choice at Yacht Holimood, where you can look through endless lists of junk boats, cruiser yachts, jet skis and even ferries. There are all sorts of packages to suit your activities of choice, including event tickets for those who prefer a solo adventure.
Yacht Holimood also offers tailor-made services for special events. It might be a stretch, but if you've ever held a corporate meeting wishing it were at sea instead, do reach out to the team who will help you arrange for those big ideas.
Cost: All-inclusive packages start at HK$4,800 total
Visit Yacht Holimood for more info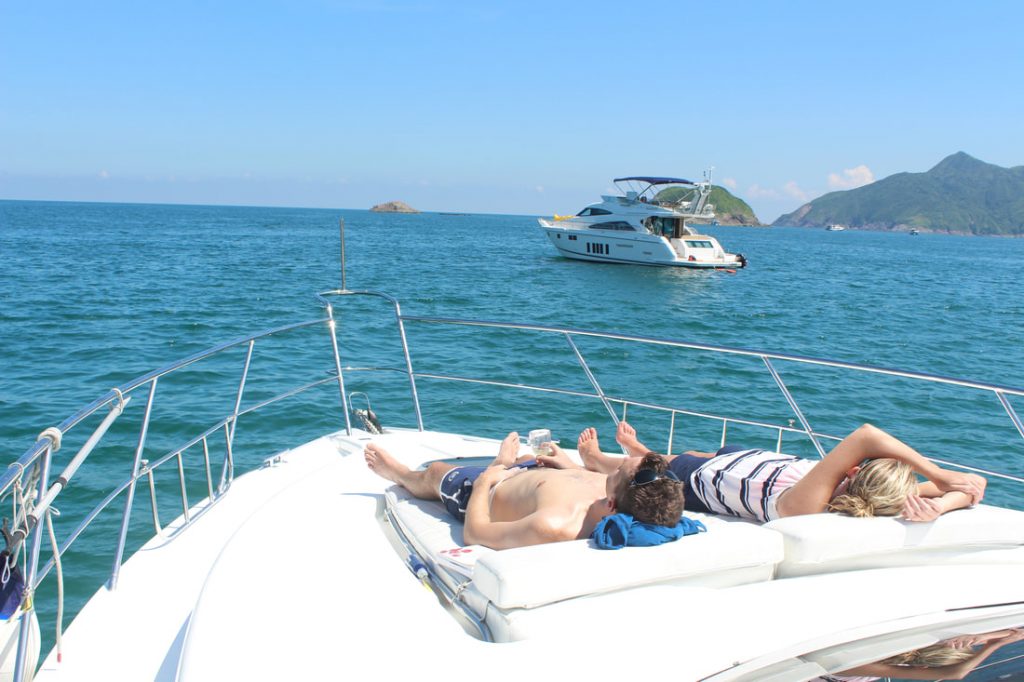 Breakaway offers luxury yachting experiences on their 48ft luxury motorboat, which has room for up to 22 passengers. A standard package for a full-day boat trip includes breakfast, lunch, afternoon snacks, and a free-flow selection of drinks. While inflatables and a kayak are guaranteed, why not bump things up a notch with an additional speedboat to challenge your water sport skills?
If you've been struggling with ideas for your next anniversary date, perhaps Breakaway's Romantic Boat trip for two is just what you need. Stargaze on the front deck or enjoy some quintessential admiring of the Hong Kong skyline, while a four-course dinner is prepared for you and your loved one. 
Cost: The standard full-day boat trip package starts at HK$16,350 for the first 15 people; visit their website for additional charges and other services
Visit Breakaway for more info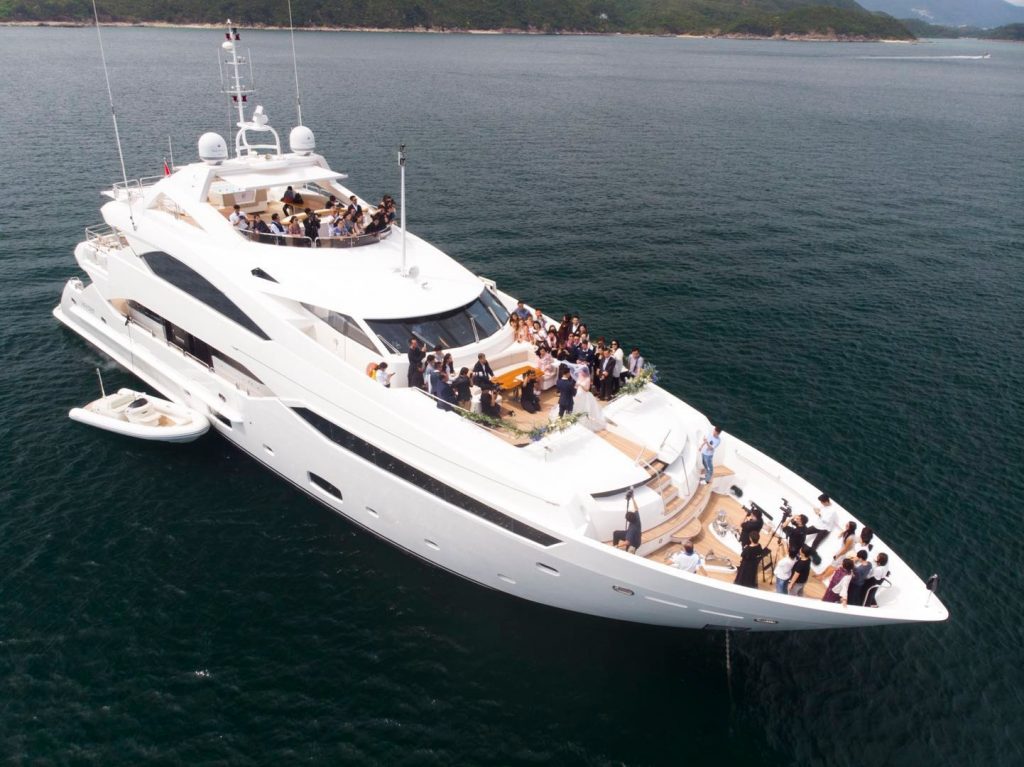 Not one to settle for less than pure luxury? Go luxe with Nextwave Charters' fleet. The company carries a range of Western junks, but if those just don't cut it, there's a whole world of sleek Western cruisers and superyachts you've yet to see. We're talking the four-storey Sunseeker 131 yacht with numerous suites, a karaoke room, and a rooftop jacuzzi. 
Nextwave Charters seems to be aware that most people want a little more time in luxury, so offers for overnight stays on the yachts, as well as a list of houseboats, can be found on their site.
Cost: Junk boat party packages start at HK$46,500 for up to 40 people without catering
Visit Next Wave Charters for more info
See also: Suite dreams: Hong Kong's best staycations and luxury hotel suites