Quiet time: 5 best noise-cancelling headphones in Hong Kong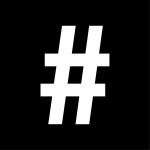 By: Gerwin Co
August 17, 2020
Noise-cancelling headphones have become a must in our busy and noisy lives. What was once worn to make air travel more bearable has now become a common sight in Hong Kong, whether you're out in the streets or in the confines of your home/office.
Getting a proper pair is essential if you want an immersive experience when listening to music or podcasts, or absolute silence when working from home. Not sure which pair to choose? We're here to help guide you in choosing the best noise-cancelling headphones money can buy.
Bose Noise-Cancelling Headphones 700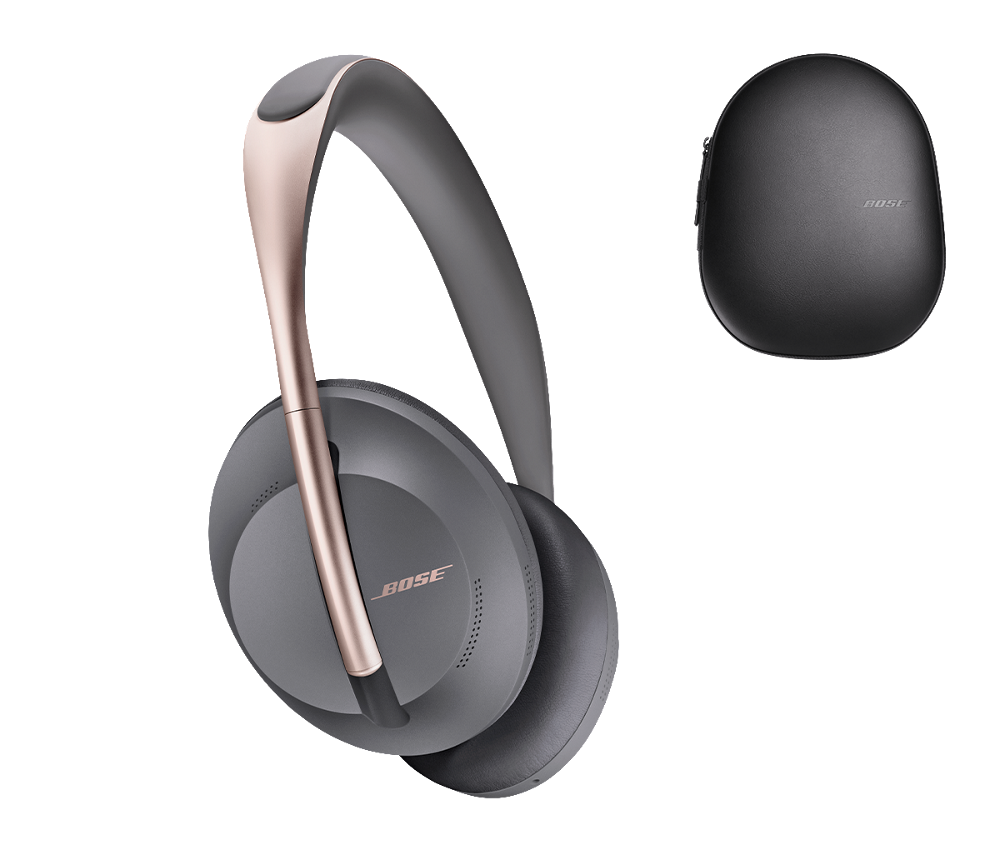 While Bose is arguably the king of the noise-cancelling headphones market, their designs can look a bit… well, staid. Enter the Bose Noise-Cancelling Headphones 700.
The first model out of its usual QuietComfort/QuietControl lineup, the 700 breaks the mould with a fresh, modern look, starting from the steel headband and going all the way to the ear cups made from plush protein leather. They've also adopted a touch-sensitive control pad that allows you to turn the volume up or down and skip tracks by swiping your finger.
What hasn't changed is the noise-cancellation performance you'd normally expect from Bose. Microphones on both ear cups pick up the noise around you and cancel it out, while the proprietary TriPort headphone structure maximises the acoustic space to let your music shine. A Conversation Mode trigger automatically switches off the noise cancellation and pauses your music, and Bose has also improved the voice clarity for calls – employing four microphones that isolate your voice from ambient noise before transmission to your caller.
On their own, the 700 can provide up to 20 hours of playtime, while the charging case can give you up to two full additional charges. The 700 is available in Black, Luxe Silver and Soapstone colours, and also comes with a USB-C charging cable, a one-metre audio cable, and built-in Google Assistant and Amazon Alexa support for voice controls.
Price: HK$3,199; available at bose.hk
Sony WH-1000XM4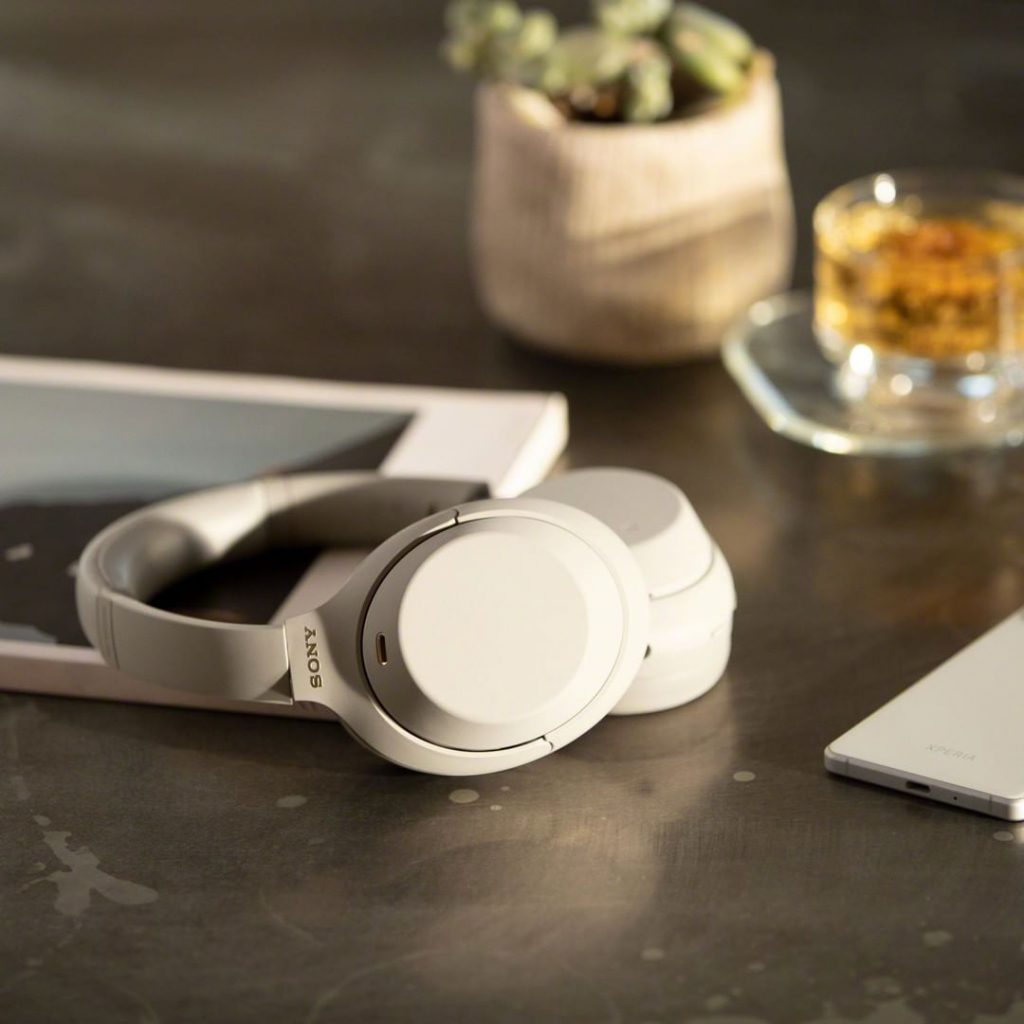 At first glance, the Sony WH-1000XM4 looks a whole lot like its predecessor, the XM3 – so much so that it's nearly impossible to tell them apart. Still, there are tweaks: better ear pads, a less glossy and more matte finish, and a lighter frame.
But it's internally where Sony has tinkered with the XM4 – a lot. Each ear cup has two microphones to capture ambient noise before passing it to the QN1 processor for real-time noise cancellation. It also has a new Bluetooth audio chip to sense and adjust to music and noise signals. This allows the XM4 to automatically lower ambient noise, but still let in essential sounds such as car horns or announcements while you're using it in transit.
In addition to delivering an immersive, high-definition audio environment, Sony has also packed the XM4 with an array of smart features to take hands-free listening a step further. Sensors detect when you take off the headphones and automatically stop the music until you put them back on. The Speak-to-Chat feature also pauses your music when it detects that you're talking to someone. There's also built-in Google Assistant and Amazon Alexa support for voice controls.
The XM4 offers up to 30 hours of battery life and Sony claims that a 10-minute quick charge is capable of delivering up to five hours of playtime. They're available in black or silver and come with a carrying case that includes a 1.2-metre cable for wired listening, a USB-C charging cable and a plug adapter for in-flight use.
Price: HK$2,890; available at sony.com.hk
Marshall Mid ANC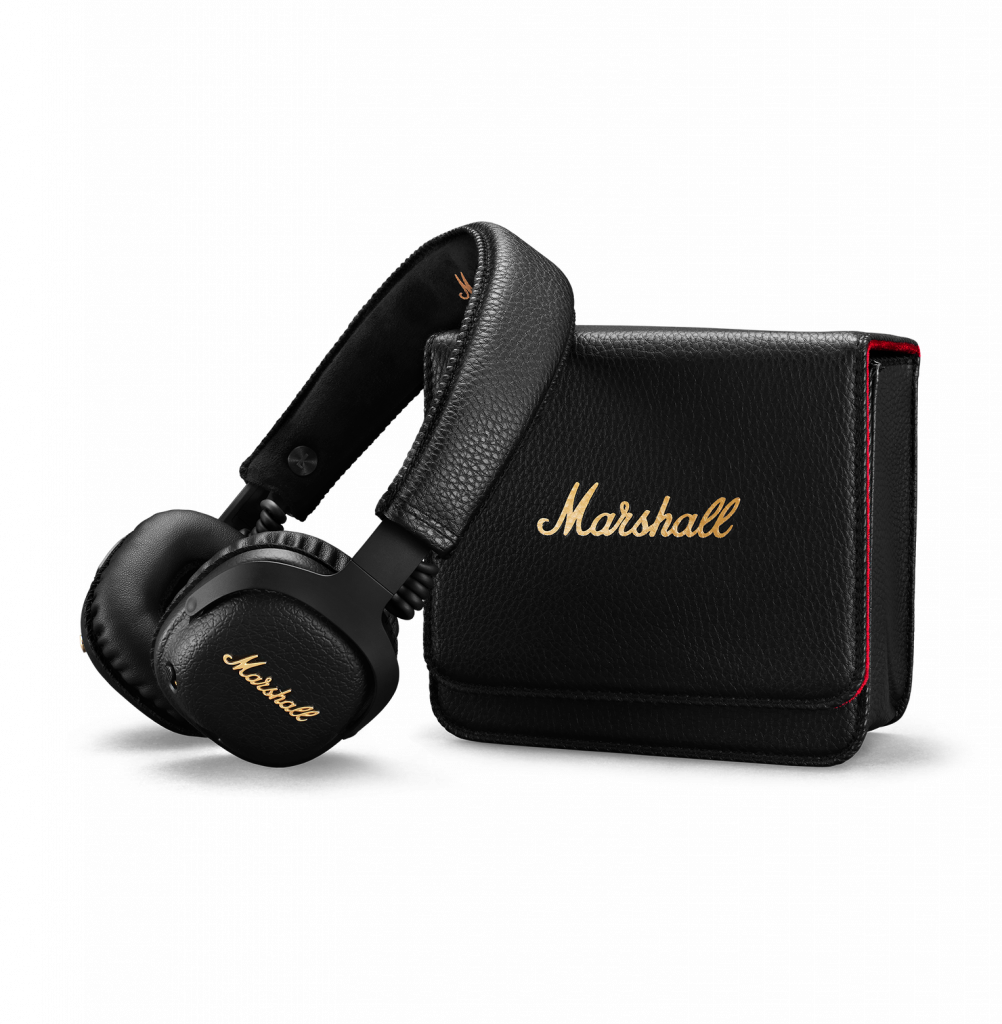 If you're big on looks and prefer something more compact, then the Marshall Mid ANC is a great choice. As with anything Marshall, these wireless headphones take their inspiration from the company's iconic amplifiers. You get a plush headband and ear cups that are almost entirely covered with leather patina, plus a brass-plated rendering of the ubiquitous Marshall logo emblazoned across each ear. If this doesn't raise your audiophile cred, nothing else will.
What's interesting is that despite its compact, square-ish design, the Mid ANC offers a snug, comfortable fit and manages to keep out the majority of ambient noise through the generously padded ear cups. Excess noise is then picked up by any of the four microphones for active noise cancellation. The Mid ANC applies Bluetooth aptX technology to play music at a higher bitrate than normal. While you shouldn't expect CD quality, you'll definitely get something close to it.
The left ear cup features the gold multi-functional and multi-directional button that's also a mainstay of the Marshall headphones. You can use this all-in-one knob to handle pairing, playback, volume control and call management.
At just 208 grams, the Mid ANC is one of the lightest options on the market. It's definitely optimised for extended use, with a rated playtime of 20 hours for every charge and three hours to fully juice up. It collapses neatly into a gorgeous, guitar-inspired travel case with a red velvet lining and vinyl shell. Also included in the case are a detachable coiled audio cable with remote control and mic, and a micro-USB charging cable.
Price: HK$2,399; available at marshallheadphones.com
Bowers & Wilkins PX7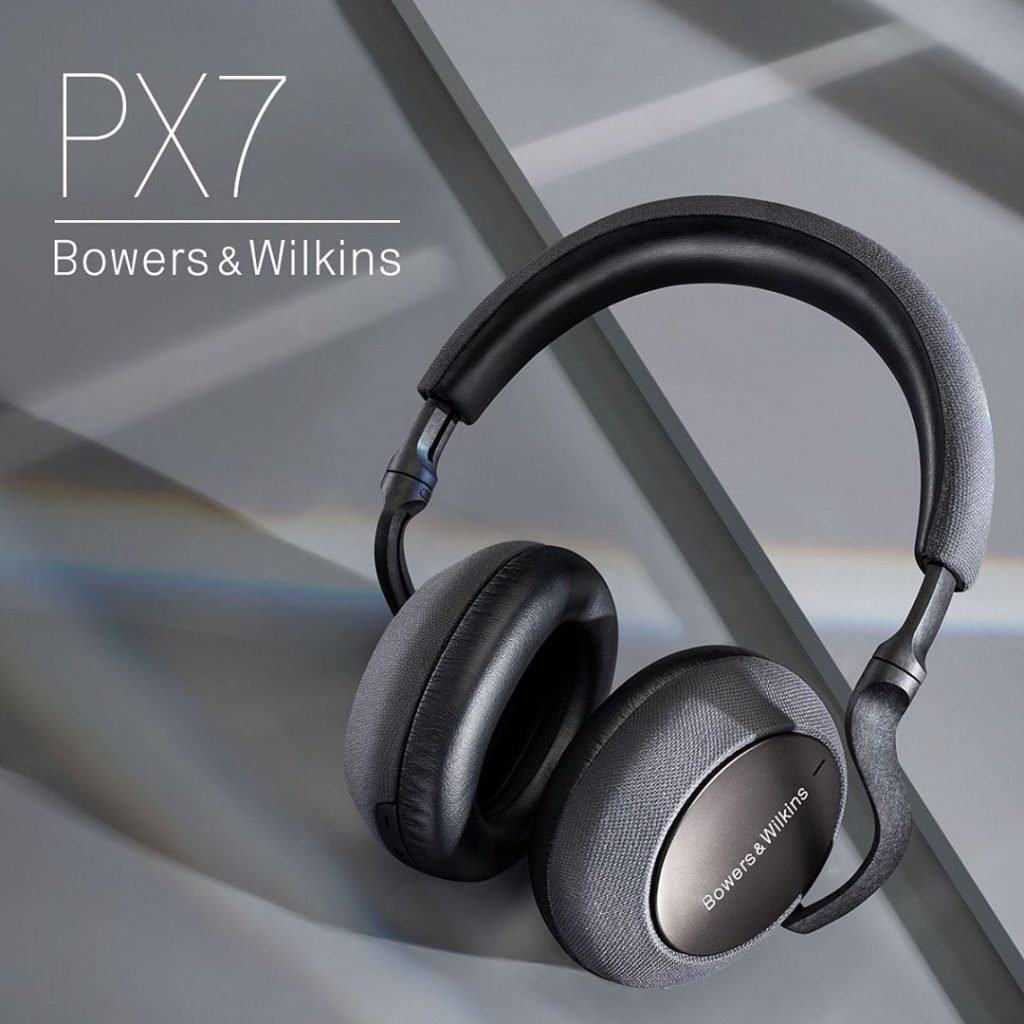 If you thought that the market for premium wireless noise-cancelling headphones couldn't get any more crowded, think again. British audio specialist Bowers & Wilkins has trotted out its latest contender – the PX7, which is more than capable of standing toe-to-toe with the industry's best in terms of design, performance and price.
The PX7 features one of the most luxurious and stunning designs in its class. It's nothing radical, perhaps even a bit understated, but one look and you'll know that this a B&W product through and through. Inspired by racing cars, the arms are made of woven carbon-fibre composite material that makes it lighter than its predecessors, but just as sturdy. The headband and ear cups are also generously padded, providing additional comfort, especially when used in long periods.
It's no slouch in the performance department, either. The PX7 feature 46.3mm drivers (the largest in B&W's range) that, when coupled with Bluetooth aptX, mean they're capable of delivering high-quality audio performance punctuated by rich bass. Noise cancellation is controlled by a button on the left ear cup and offers three tiers: "low" that keeps out regular conversation noise levels, "medium" and "high" (if you want to seal yourself into a cocoon). They also have built-in sensors that automatically pause your music the moment you lift up either ear cup to hear what's happening around you.
The PX7 is a solid alternative to the usual names for noise-cancelling headphones, especially if you're a rebel who marches to your own beat. They offer up to 30 hours of playtime, with B&W claiming that a 15-minute quick charge gets you five additional hours.
Price: HK$3,188; available at bowerswilkins.com.
Master & Dynamic MW65 BAPE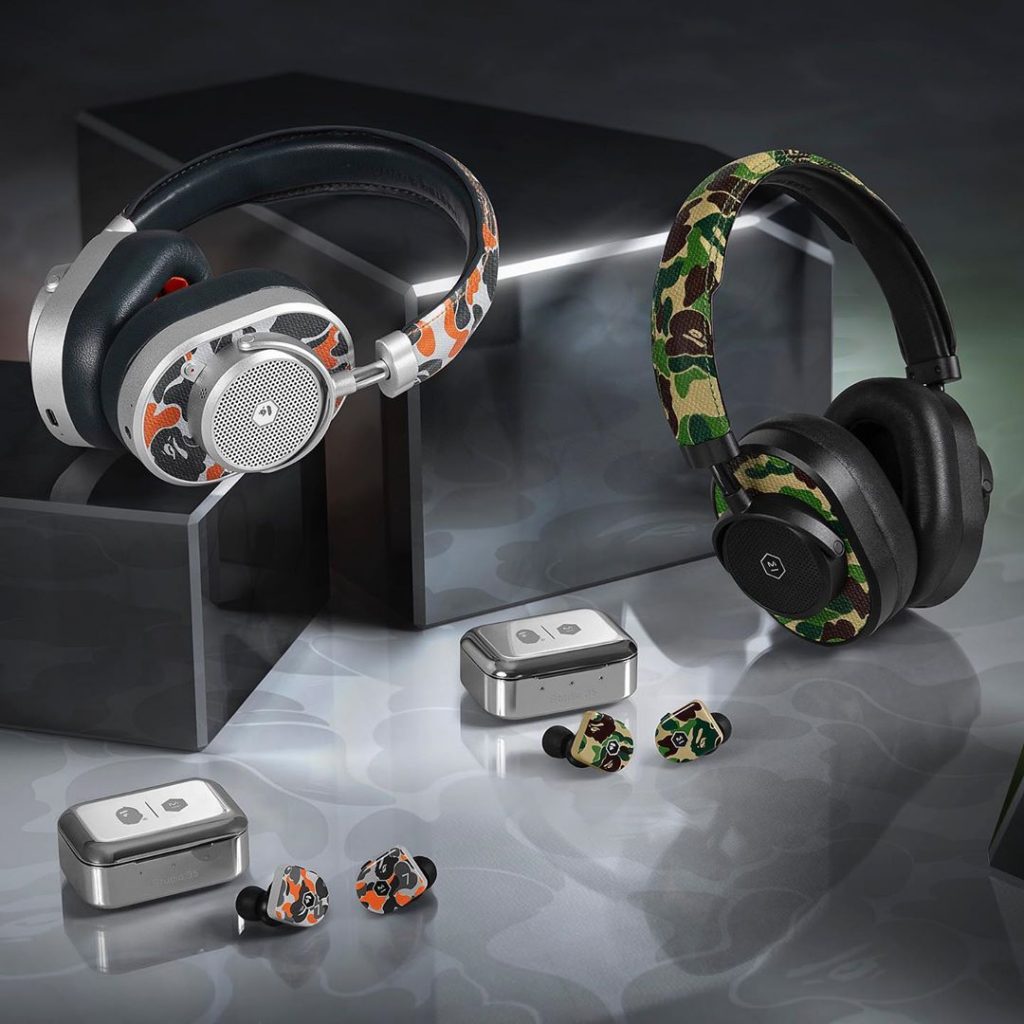 What do you get when you cross a premium audio brand with renowned Japanese streetwear? You get the limited-edition MW65 wireless noise-cancelling headphones from Master & Dynamic and A Bathing Ape. This one-of-a-kind collaboration fuses the New York firm's most technically sophisticated headphones with the unconventional design spirit that BAPE is widely known for.
The MW65 BAPE features anodised aluminium as its base structure, but covers it with an exclusive orange or green camo pattern from BAPE. It also uses a replaceable lambskin to wrap the memory foam of the ear cups, dialling up the luxury to 11.
Internally, it features a hybrid active noise-cancelling technology that works best in noisy environments, such as airplanes or trains. The 40mm beryllium drivers and Bluetooth aptX codec ensure that sound quality isn't compromised, delivering crisp sound with solid bass depth. Help on-the-go is also enabled by providing support for Google Assistant. The battery life is rated at 24 hours, with a 15-minute quick charge providing up to 12 hours of playtime.
The MW65 comes with a canvas carrying pouch that includes a 1.5-metre audio cable, a USB-C charging cable, a USB-A adapter and a flight adapter.
Price: HK$4,999; available at masterdynamic.com