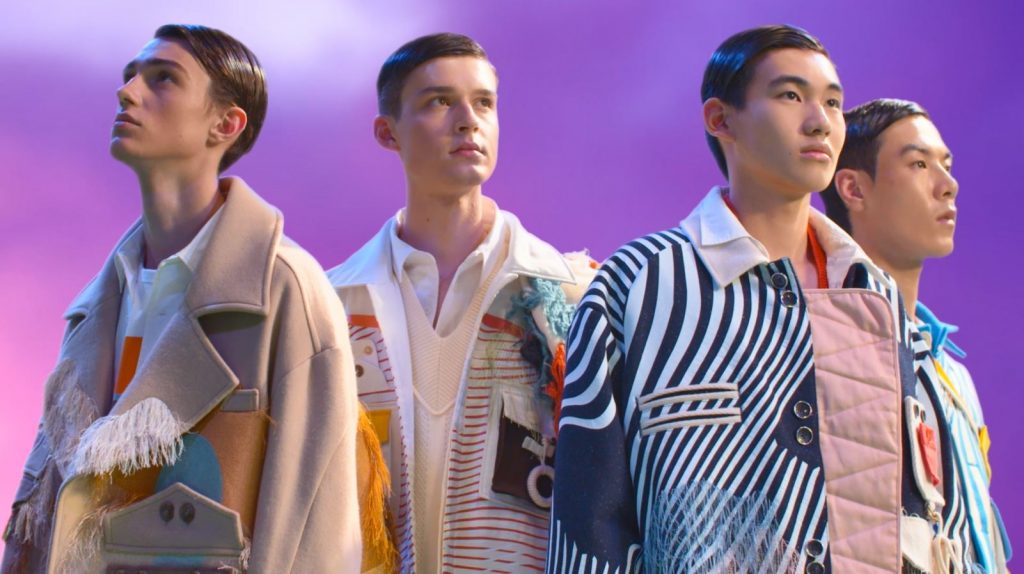 The COVID-19 pandemic has definitely not stopped Hong Kong's young designers from putting the fashion in Fashion Month. Organised by the Hong Kong Trade Development Council (HKTDC), Asia's leading fashion event, CENTRESTAGE, took on a phygital form this fall, and concluded digitally on September 19 with the 2020 Hong Kong Young Fashion Designers' Contest (YDC). Broadcasted live online, last week saw the first-ever YDC online show take place with advanced CG effects.
2020 Hong Kong Young Fashion Designers' Contest (YDC)
Fourteen budding local designers overcame the challenges posed by the pandemic to showcase their creations and compete for five YDC awards. The YDC 2020 judging panel boasted an impressive roster of fashion experts and media pundits with Katherine Fang, Chairman of the HKTDC Garment Advisory Committee, as Chief Judge.
The other judges on the panel were fashion designer Anais Mak; Michael Mok, General Merchandising Manager/Head of Merchandising at JOYCE; Jonathan Lee, Senior Area Manager (Asia) of Tomorrow Ltd; Kieran Ho, Senior Vice President-Hong Kong, Purple PR; stylist and art director Declan Chan; and Jason Lam, Head of Brand, Asia Pacific at MATCHESFASHION.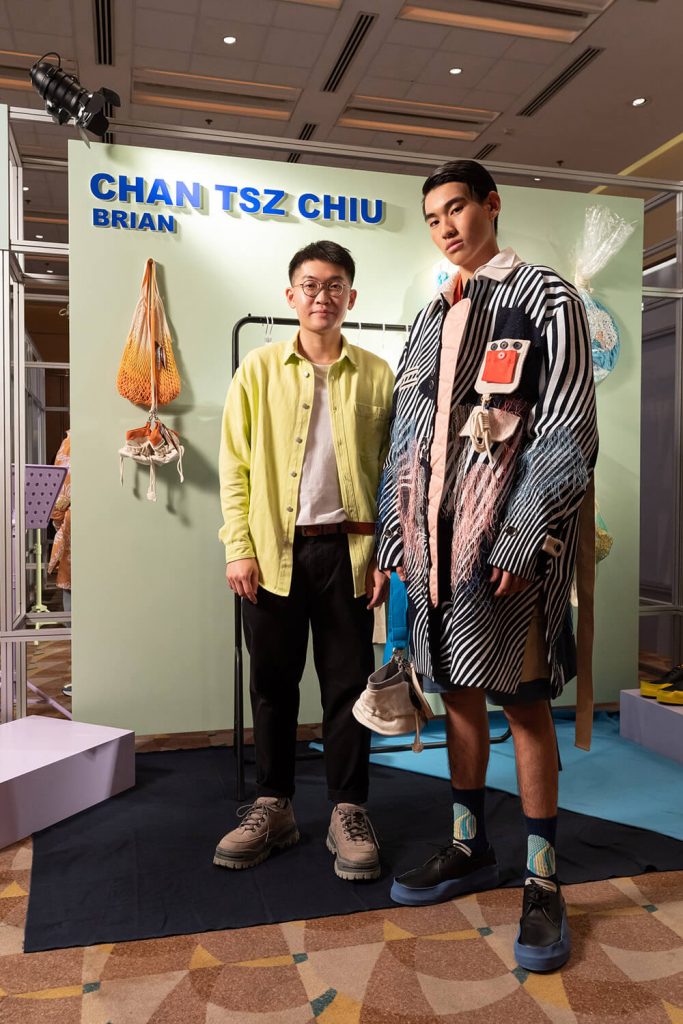 Champion Brian Chan received a monetary reward together with a one-month overseas internship sponsored by Fang Brothers Knitting Ltd. Titled "Floating Mindset", Chan's winning collection was visually inspired by floating debris in Hong Kong's polluted seas and used only natural fibres like cotton and wool in an effort to promote ocean conservation. Irregular pockets, wave patterns and "disintegrating" patches in his collection promoted wearability, and are all motifs taken from the environment.
The "My Favourite Collection Award" was a new addition to the competition this year, where the winner was chosen via public voting. York Yip captured the audience's hearts by innovatively combining 80s retrowave music and UFO-inspired silhouettes with his collection "Coexistence". Fluorescent strips of colour run along the layered hills of voluminous fabric, with space-bound slogans stitched in similar fashion. The result is a quadruplet of playful ensembles that bounce with every step.
"Coexistence" by York Yip, "The Blessed Kids" by Jacqueline Leung, "Hyakki Yagyō" by Stephen Cheuk
Credit: HKTDC
Other winners include Jacqueline Leung, who swept up both the "Excellence Award" and "New Talent Award", with "The Blessed Kids". Inspired by traditional baby carrier wraps, the collection is a visual feast of floral prints, intricate beading, quilted fabrics and oversized knots. Complete with a beaded tote, floppy hat, and a standout knapsack bag, Leung's clever collection is a breath of fresh air. 
Stephen Cheuk impressed the judges with his exhibition booth and the overall presentation of his collection, earning him the "Best Visual Presentation Award", another new addition to this year's YDC awards. Titled "Hyakki Yagyō" (Japanese for "night parade of a hundred demons"), Cheuk's collection is a utilitarian tribute to the unheard voices in society. With unique textures and unexpected details, "Hyakki Yagyō" is a story told through the art of fashion.
Winning Collection Showcase and YDC Collective Pop-up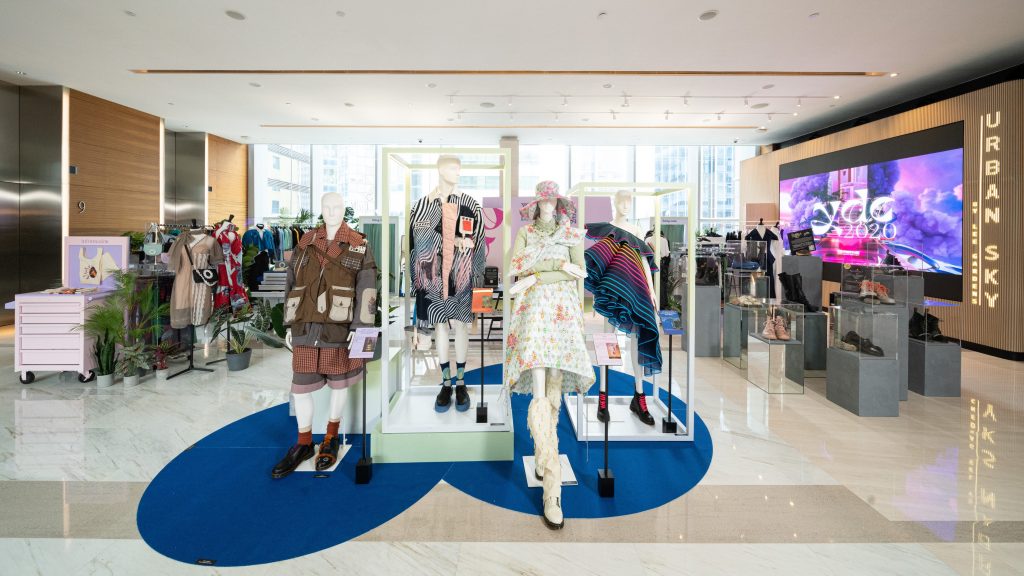 From now until 5 October, every day from 12pm to 8pm, the public can appreciate the YDC 2020 winning collections through a display at Urban Sky, 9/F, Hysan Place, Causeway Bay.
For aspiring young designers or those who are curious about what happens behind the YDC scenes, all winning designers will share their YDC 2020 production experience and competition insights at Urban Sky, Hysan Place. Various fashion items designed by YDC alumni will be available for sale at the YDC Collective Popup Store, also at Hysan Place, from now until 5 October.
Missed the show? Stream it now at centrestage2020.hktdc.com
For more information, please visit fashionally.com/en/YDC/detail/2020