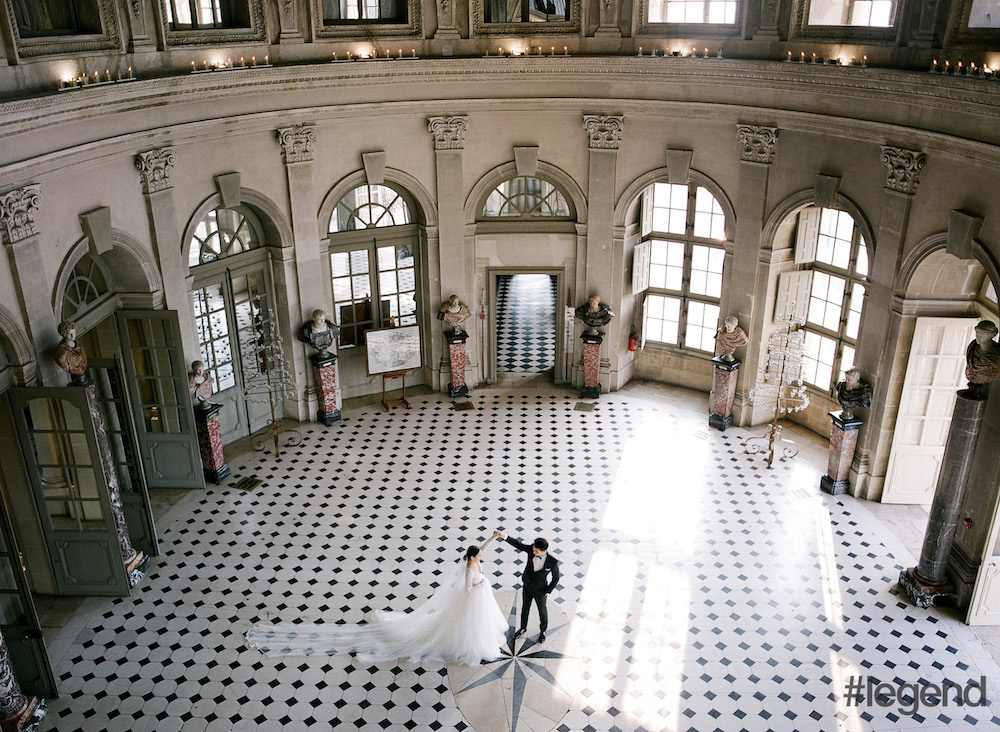 Since we were little girls, many of us have dreamed about finding our prince charming and getting carried away to his magical kingdom on a white horse (or in the context of 2019, a unicorn). Have you pictured how your wedding will look? Some of us have already imagined what dress to wear while walking the aisle in a romantic French castle, holding a bouquet of pastel roses and having our frst dance in a sprawling, candlelit hall.
Well that's what Carmen Yim (
investor of online shopping portal GOXIP, Director of Yan Chai Hospital, and daughter of the ex-Chairmen of Yan Chai Hospital), and her fiancé Jeffrey Char had in mind for their wedding photos. Clearly abiding by the age-old philosophy of 'go hard or go home', Carmen and Jeffery shut down a 350-year-old château in France and staged a wedding photo shoot across its 1,235 acres. Can anybody say extravagant? Clearly nothing but the best for this couple.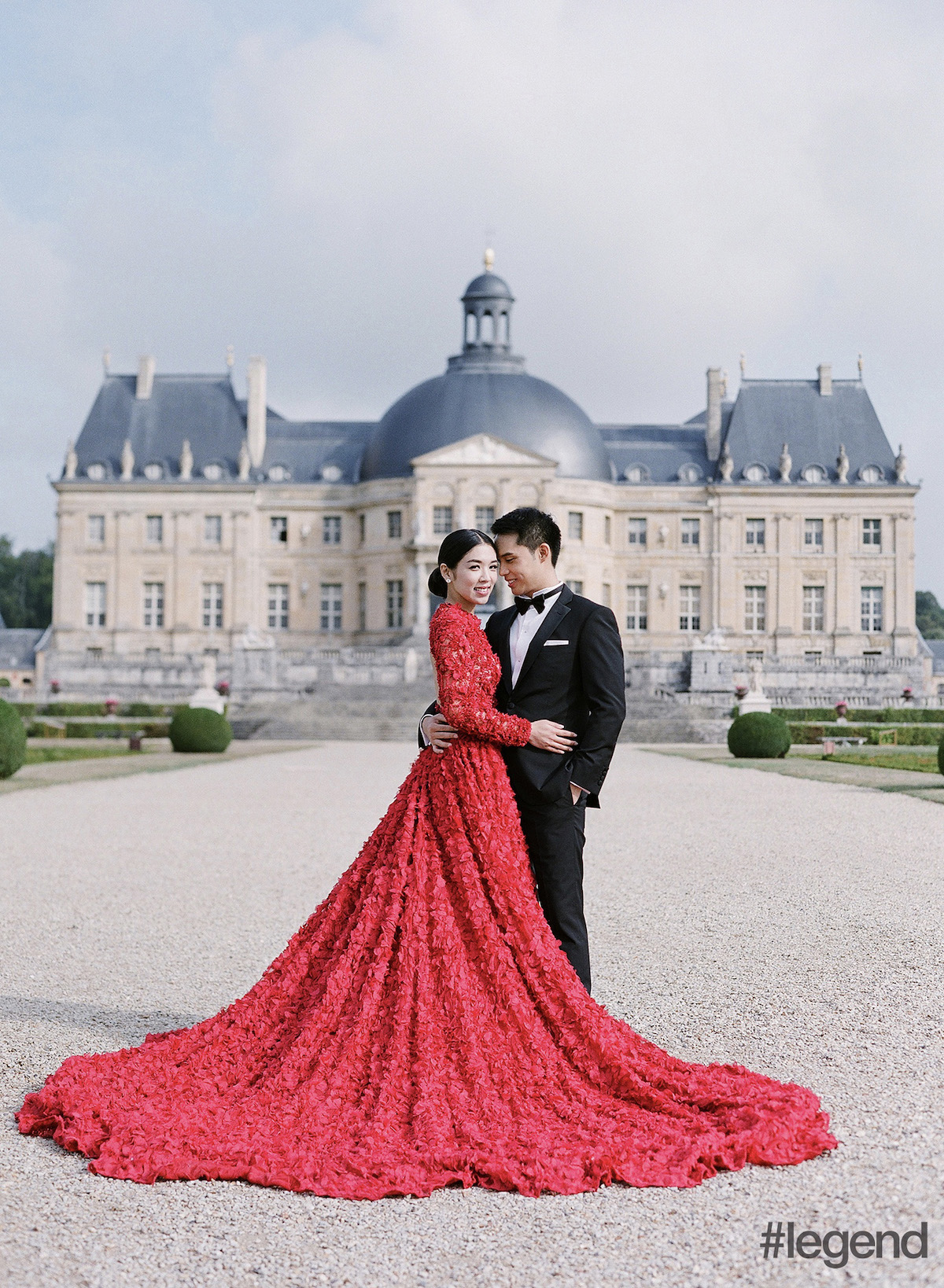 Husband, check. Castle as a backdrop, check.
But who is worthy of taking this spectacle and immortalising this moment? The couple searched far and wide with an eye of scrutiny, and discovered Jose Villa, an American wedding photographer with an extensive portfolio of work published in Vogue, Harper's Bazaar and Cosmo Bride – oh, and he's also Martha Stewart approved. Also, it doesn't hurt that villa has almost 400,000 followers on his Instagram account.
He's practically a celebrity in his own right.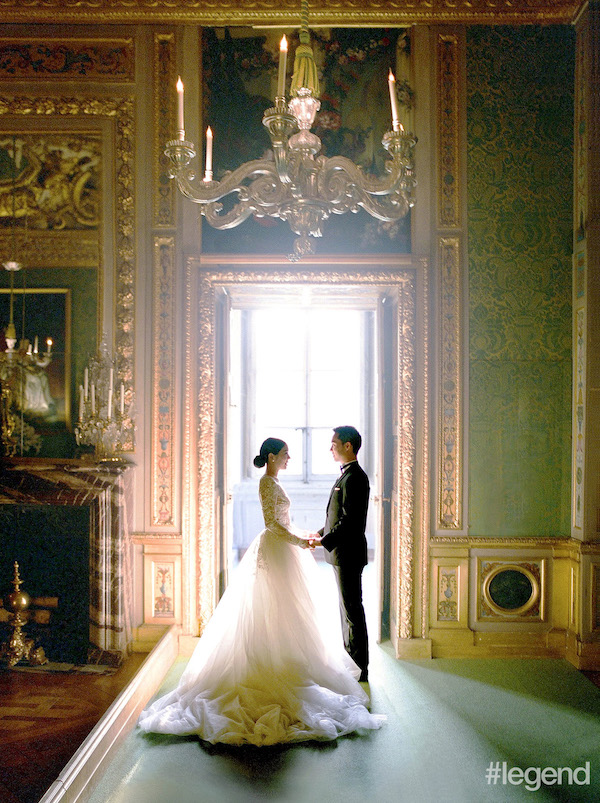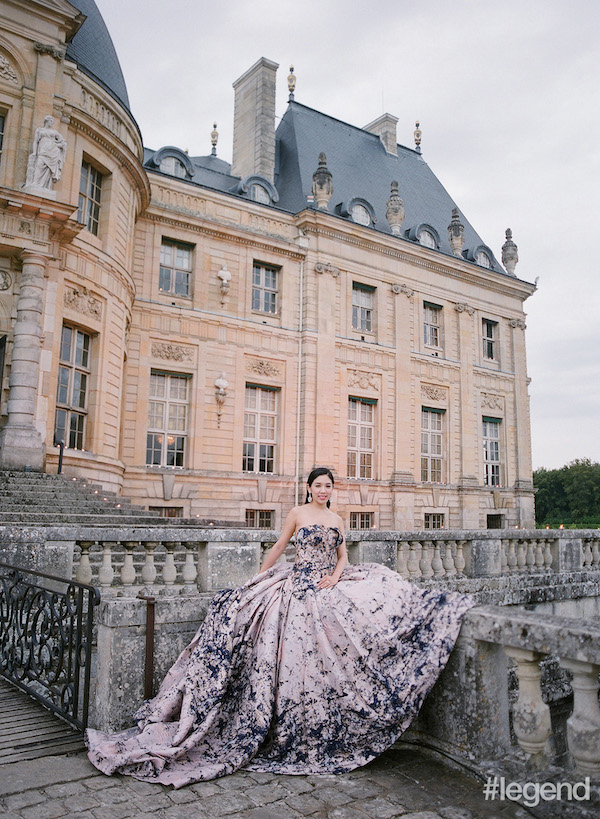 As dapper as Jeffrey is, it's safe to say that Carmen stole the show with her own mini fashion week at the chateau dressed in Disney princess-worthy looks from top-tier international wedding gown designers such as Monique Lhuillier
and Marchesa. For the bride, however, it was important to celebrate and honour her Hong Kong and wear designer Kev Yiu's show-stopping gowns, which are adored by the city's celebrities and socialite alike.
If money was no issue, what would your wedding photos look like?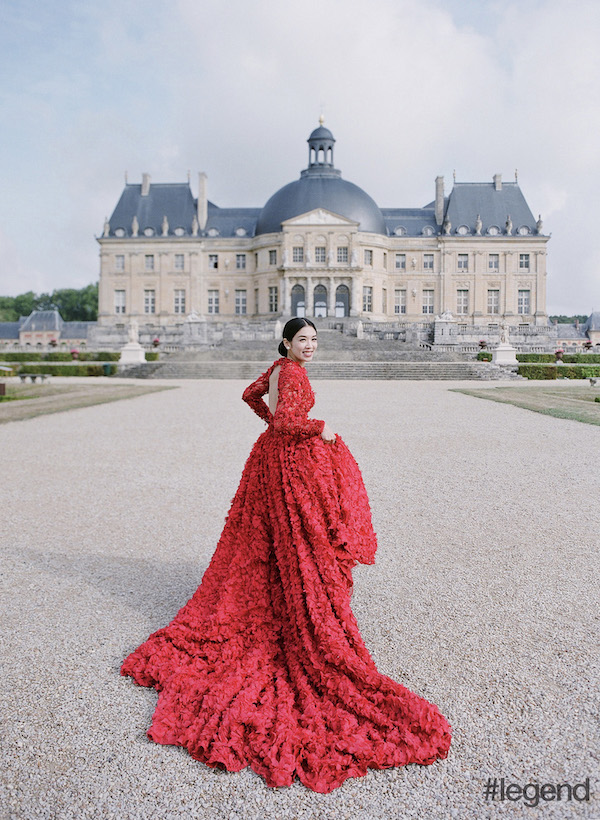 Photography / Jose Villa
Styling / Kieran Ho
Location / Château de Vaux le Vicomte, France
Featured Influencers