The full naval experience with Panerai
October 25, 2019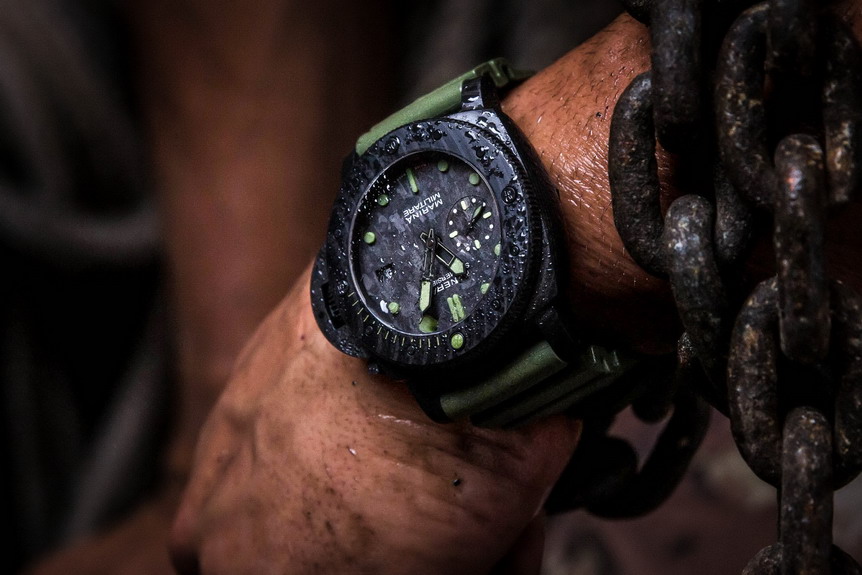 On September 2, watchmaker Panerai immersed 33 of its bravest customers in a two-day experience at the Teseo Tesei naval base in La Spezia, with each wearing Panerai's new Submersible Marina Militare Carbotech watch. They joined the Comsubin, members of the Italian Navy's special forces, to put themselves through the paces and truly understand the background of the company they buy into.
Perhaps one of the most interesting aspects of Panerai is its rich history. Founded in Florence in 1860 as a workshop, shop and school of watchmaking, it also worked closely with the Italian Navy, specifically supplying the diving corps with the majority of its specialist equipment. The designs that were developed at that time, including the Luminor and Radiomir, were covered under the Military Secrets Act until Panerai was purchased by the Richemont Group in 1977.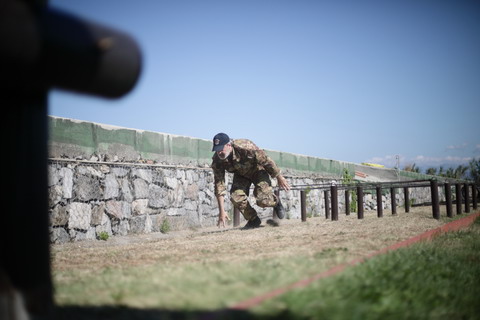 Prices are in the upper echelons of the watch market and when customers buy Panerai watches, they expect a certain level of involvement with the brand. It definitely delivers on this front; allowing its customers to join such an extreme and exclusive experience really does make them feel valued.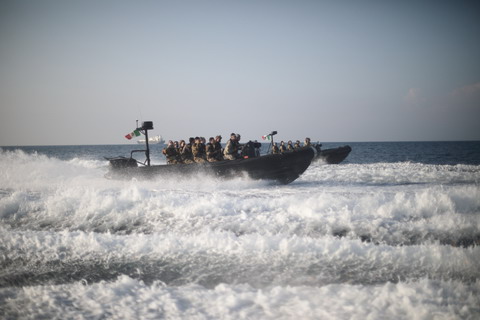 On September 2, customers boarded inflatable assault vessels to visit Varignano Fortress, which houses a naval base on an island. Upon arrival, participants were given a special uniform from Panerai that was required for the assault practice of land, sea and air.
On the second day of the adventure, the real challenges began. Participants took part in the same training that the Italian Navy does, from diving into the depths of the sea to shooting sessions, and to zip-lining across a 200-metre crevice on a 100-metre line. The customers also experienced a ride on a military helicopter to Fort Muzzerone and to top it off, they were greeted by an Italian Navy submarine rescue vessel.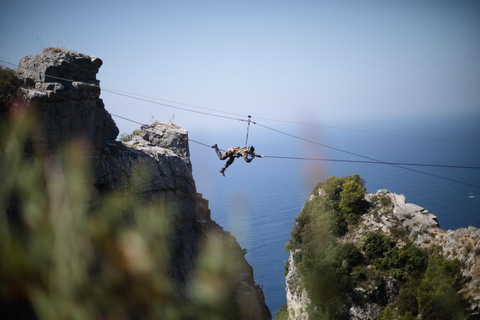 After two intense days of channelling their inner soldier, Panerai adopted the concept of "Dolce Vita" and allowed their customers to enjoy the beautiful coastline surrounding La Spezia. This event was quite possibly one of the most extreme and immersive customer experiences a watch brand has ever carried out. From military training to the enjoyment of pure luxury on the Italian coastline, Panerai does it all.