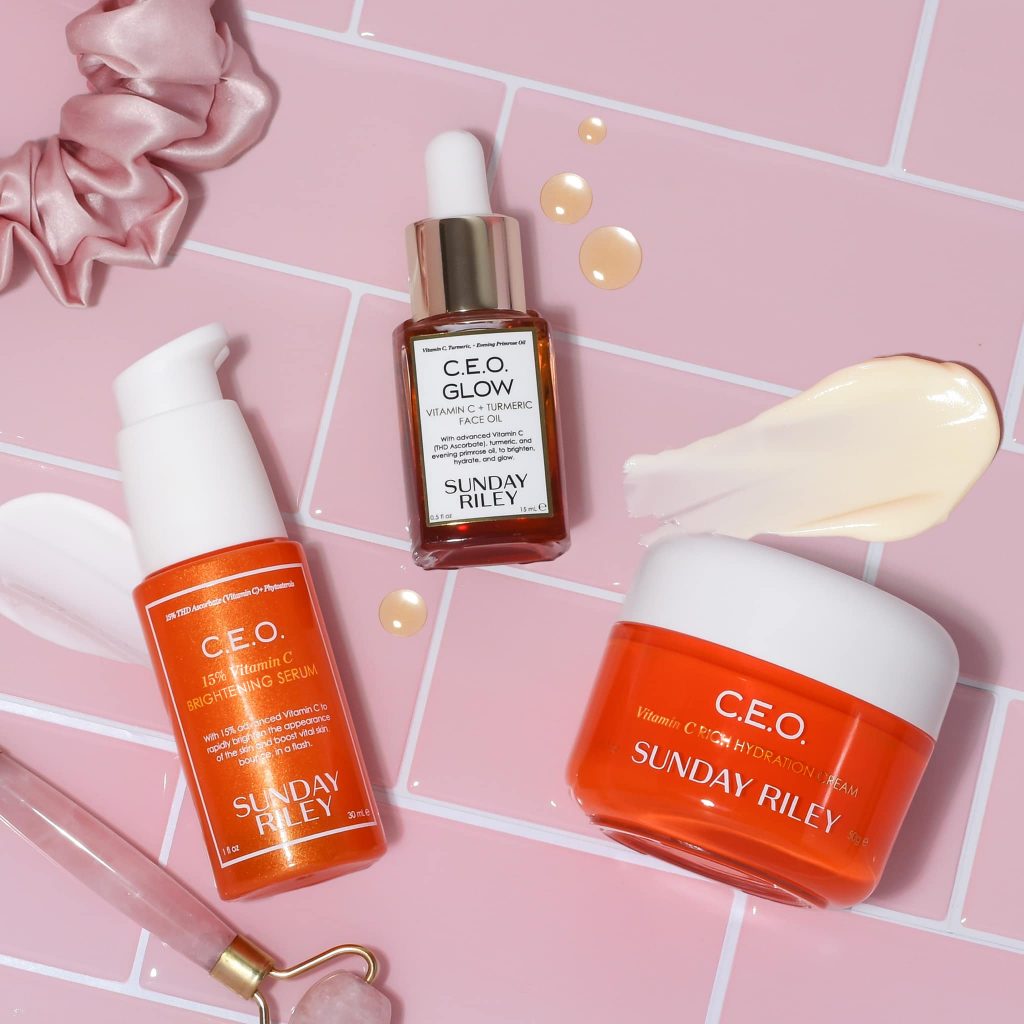 While we're all aware of the benefits of incorporating plenty of vitamins into our diets, they're also pretty great when added into our skincare routines too – and vitamin C is probably the most raved about ingredient of them all.
The benefits of vitamin C skincare
As a powerful antioxidant, vitamin C has been scientifically proven to combat the damage caused by pesky free radicals – protecting skin from the harmful effects of UVA/UVB rays and pollution.
It also works to boost skin's collagen production, resulting in improved texture and elasticity, and inhibits melanin production – brightening and evening out skin tone, alongside working miracles on dark spots, scars and hyperpigmentation.
Like all antioxidants, vitamin C breaks down and loses its effectiveness over time, especially if regularly exposed to light and air – so make sure you don't hoard vitamin C skincare items for too long, and look for products that use opaque, air-tight packaging.
So now that you know why it's important, we've rounded up some of best vitamin C products for every stage of your skincare routine:
The serum: Skinceuticals C E Ferulic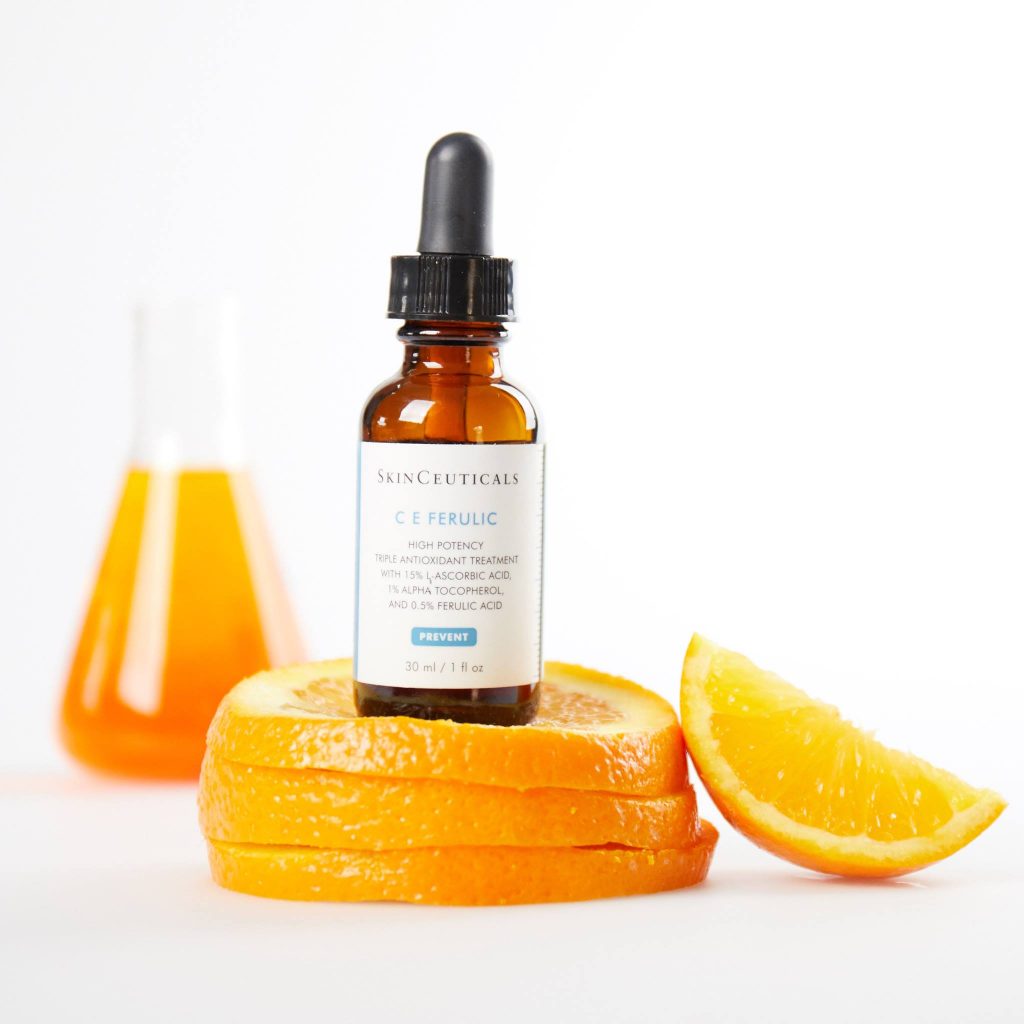 Ask a dermatologist to recommend just one vitamin C product and the answer is likely to be C E Ferulic. The OG of vitamin C skincare, this cult favourite was developed after 40 years of expert research, and features 15% pure vitamin C, alongside 1% vitamin E and 0.5% ferulic acid to make its effects even more potent.
This highly renowned, patented formula has been clinically proven to dramatically reduce damage caused by free radicals – delivering vast improvements in the appearance of lines, wrinkles and photodamage, and helping brighten and tone up complexions.
Available from Skinceuticals
The moisturiser: Sunday Riley C.E.O Vitamin C Rich Hydration Cream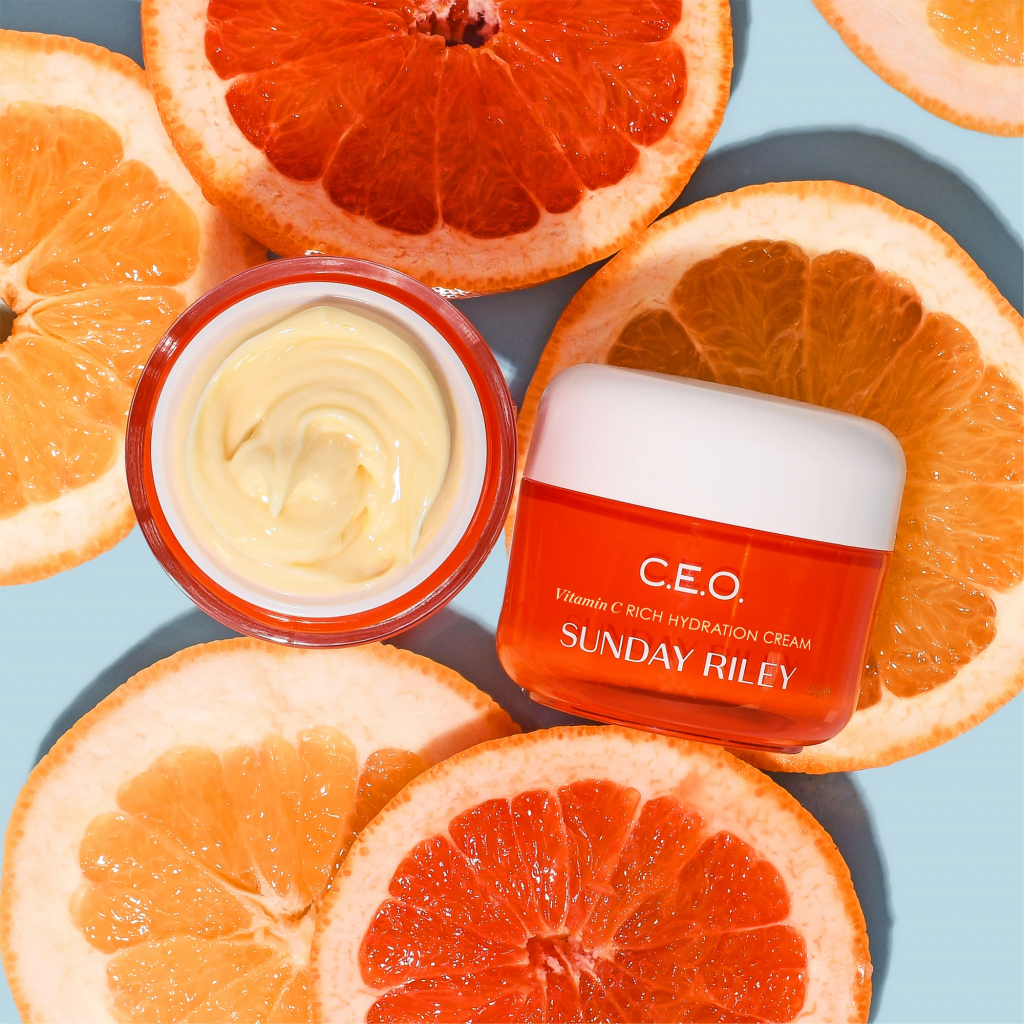 Bring on the hydration with this beautifully rich, cruelty-free moisturiser, formulated with 5% oxygen-stable THD ascorbate. Highly effective at restoring radiance and repairing visible signs of ageing, it's known as the gold standard of vitamin C, and is especially suited to those with sensitive skin.
Sunday Riley hasn't slept on the rest of its ingredient list either, with expopolysaccharides that protects against pollution-induced damage, gently exfoliating lime pearl extract, and bisabolol that calm reactive complexions.
Available from Sephora
The eye cream: Drunk Elephant C-Tango Multivitamin Eye Cream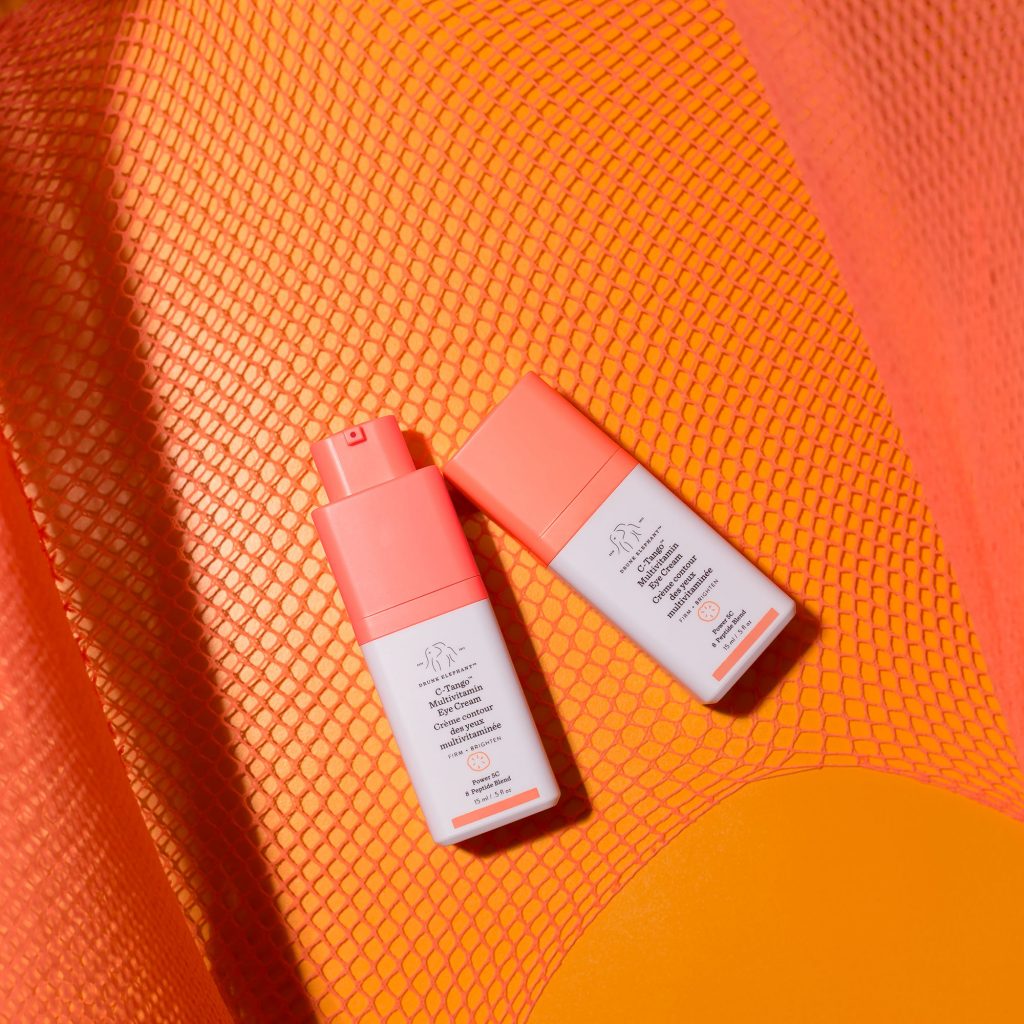 Dermatologists usually recommend using a different moisturiser around your more delicate eye area – and Drunk Elephant's vitamin-packed eye cream is an excellent choice.
This vegan, cruelty-free powerhouse features a blend of free radical-fighting antioxidants, replenishing ceramides and plant oils, and soothing active ingredients. Thanks to C-Tango's uber-brightening mix of eight peptides, five forms of vitamin C and cucumber extract, the skin around your eye area will look firmer, stronger and more radiant in no time.
Available from Sephora
The oil: Biossance Squalane + Vitamin C Rose Oil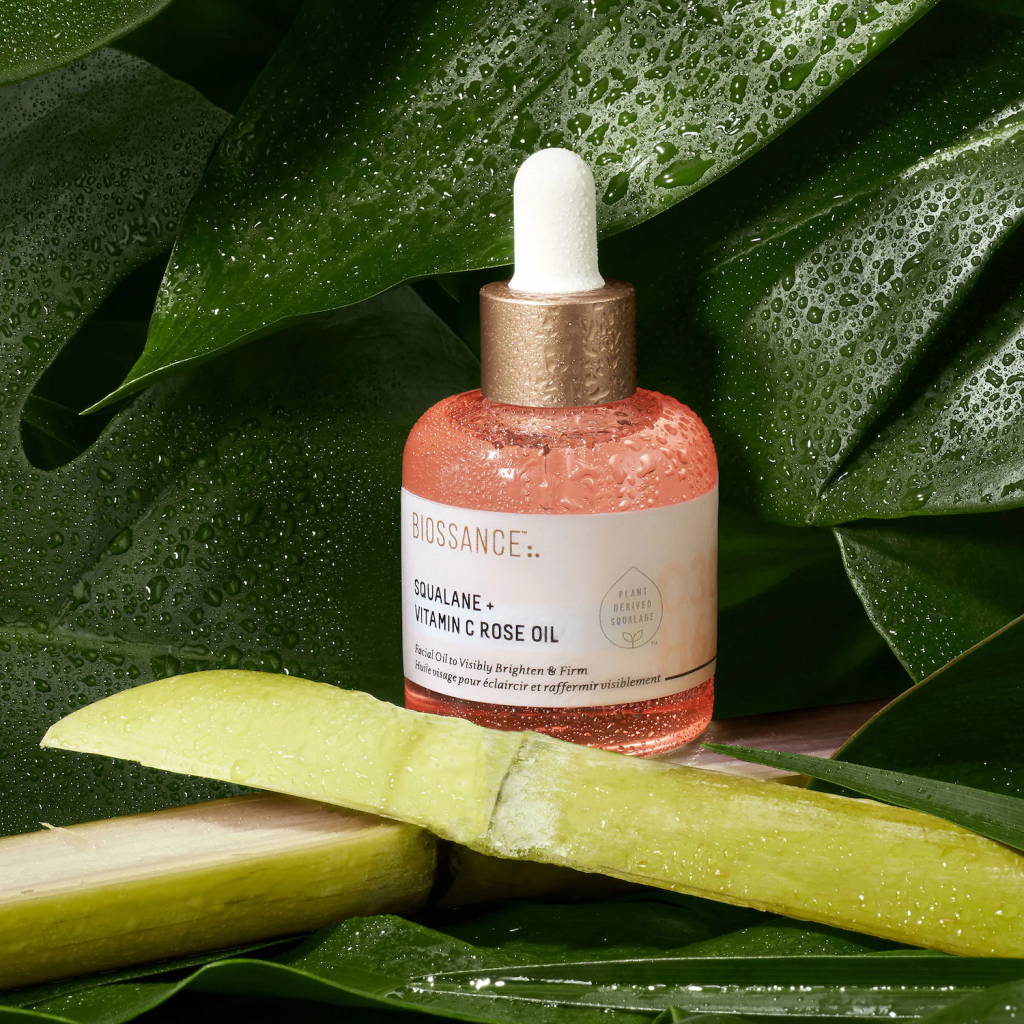 Counting Queer Eye's Jonathan Van Ness as one of its many devotees, this wonder oil promises to brighten, firm and hydrate – a magic combo that this vegan, cruelty-free and sustainable brand calls "a trifecta of skin-loving goodness".
In addition to a shelf-stable, oil-soluble form of vitamin C, this luxurious but lightweight elixir also features chios crystal oil to firm and revitalise skin, calming Damascus rose petal extract, and squalene to lock in moisture – essentially, everything you need to get your glow on.
Available from Sephora
The add-in: Clinique Fresh Pressed Daily Booster with Pure Vitamin C 10%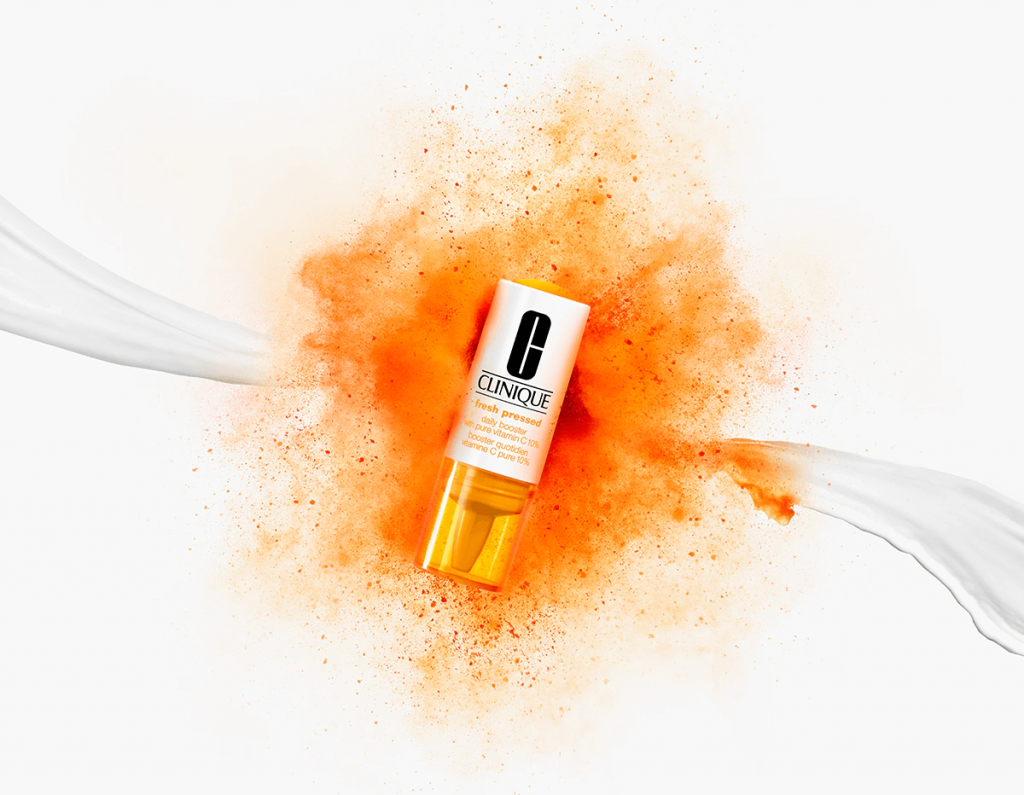 Don't want to change up your entire beauty routine? Clinique's nifty boosters can simply be added to your normal moisturiser, delivering a quick and effective daily dose of pure, potent vitamin C.
Featuring an intensive 10% vitamin C concentration to instantly brighten and rejuvenate skin, all you have to do is mix two drops of the booster into your morning and evening moisturiser, and apply as usual… it really is as easy as that.
Available from Clinique
See also: 5 first cleansers to introduce into your beauty routine