Valerie Chow Shares Secrets to Radiant-Looking Skin with Alvin Goh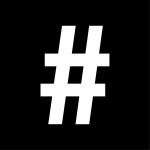 By: #legend
February 29, 2016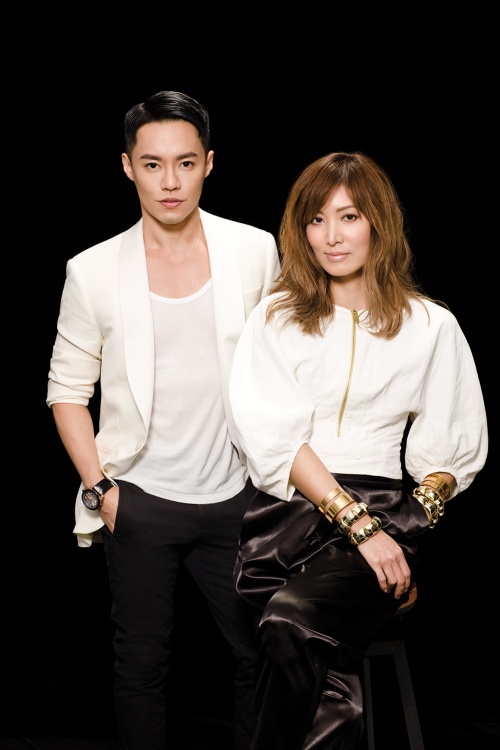 From her days as a highly sought-after model and actress, to a successful career in retail, Valerie Chow has shown an ability for reinvention. In this conversation with celebrity make-up artist Alvin Goh, she discusses Golden Moments, and the secret to radiant-looking skin.
A: Valerie, you've spent some time away from the spotlight. What have you been working on?
V: I've been really busy with my own business. I have a children's boutique and recently I started my first e-commerce site for the store. So that's been keeping me busy.
A: So you're a businesswoman right now?
V: I aim to become one.
A: One of your most memorable roles was in Chungking Express. What was it like working with Wong Kar Wai?
V: Wow, that movie was a long time ago. It was a really special opportunity for me. I think working with him, the short time I had on the set with him, made me a better actress. I came out of that experience with more confidence as an actor. I felt very free after that movie. I felt like I could just express things that I never really would have, had it not been for that experience.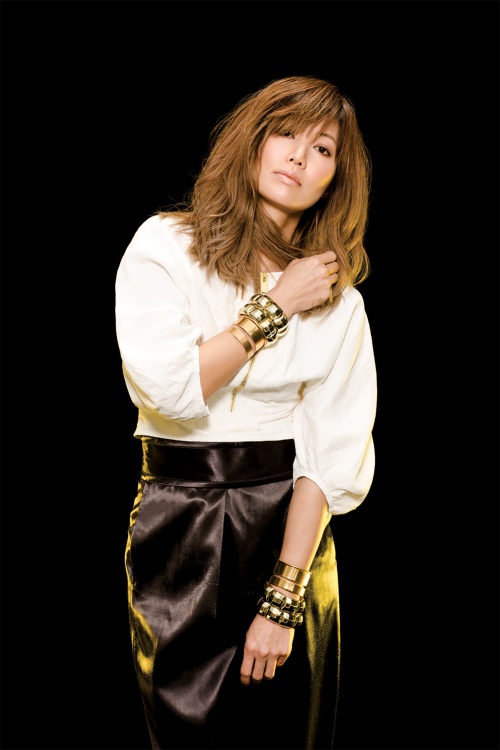 A: You mentioned your children's boutique. How's business?
V: Business is good, as good as it can be. I think that one of the biggest challenges for a small business such as mine, I'm a retailer, is rent. I think it's a major challenge. I think that landlords are greedy. If it were not for something like rent, it would be much easier for a small business. But, other than that, it forces us to be more creative. I would never have gone into e-commerce and spent so much time doing it, had I not been so sick of paying high rents.
A: You have a hectic schedule. How do you relax?
V: Probably like you, I really enjoy exercising.
A: How do you know I exercise?
V: I heard. I think it's the norm now. Many people have no excuse not to move around a little bit. I must say it's harder now because you get really tired, but exercising invigorates you even when you're really tired.
A: You have a successful career and a great business. Is this your Golden Moment?
V: I think that I've been fortunate to have had several Golden Moments. When I graduated from university, that was a Golden Moment for me. I think Miss Hong Kong was another. You know, having my child was a Golden Moment. Getting married, likewise. I think everyone has these little Golden Moments that change your life and you evolve from them.
A: What about right now?
V: Right now? Am I having a Golden Moment? I can't think of one right now. It's the smallest things. I heard a new song from a very old David Bowie album, Hunky Dory, and I had a moment. For me, it's very small things that really enlighten and I really feel like it's an experience that's entirely my own.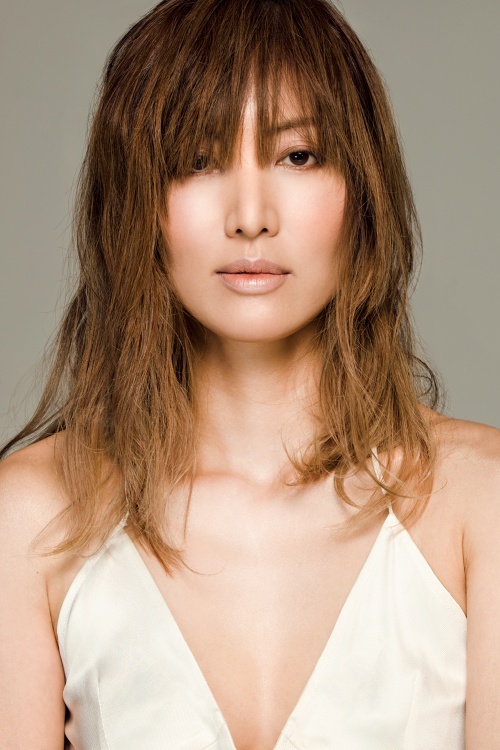 A: What is your skincare routine like?
V: My skincare routine is simple. I keep it very simple. I think at my age, anti-ageing products are important.
A: You haven't aged at all.
V: You're too kind. You know, creams, serums. I keep my routine very simple. I cleanse my face, keep it hydrated, but I am partial to premium products.
A: Are there are any particular products that you love?
V: A few come to mind. I'm quite a fan of the La Prairie products.
A: How important is skincare to you?
V: Skincare is important because, as you would know, it's your canvas. You really want to keep it as clean and as radiant as possible. I think, as a woman, if you enjoy putting make-up on, it's very important to have healthy skin.
A: What tips do you have to keep your skin looking young and radiant?
V: Exercise is very important. Sweating, sweating all the toxins out of your body, detox, drinking lots of water, and staying out of the sun. And really keeping the skin hydrated through again, products that have biotechnology that enables the skin to look radiant, to stay moist and supple. I think that's really important.
A: How would you describe your style?
V: I like to keep it simple. Just like my skincare routine, I like to keep things simple, natural, and I'm not a big fan of fussy things.
A: Clean and chic?
V: I hope so.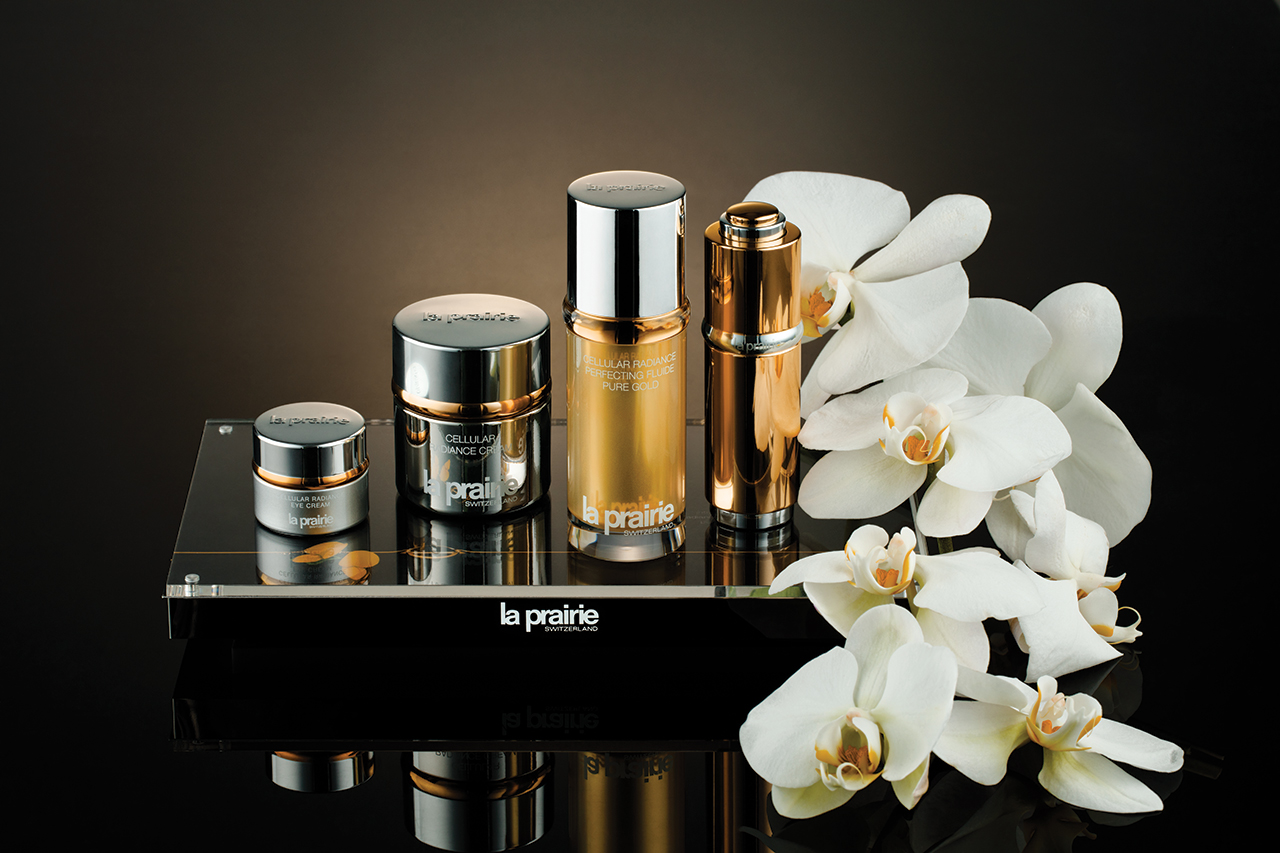 V: Alvin, let me ask you a couple of questions about life as a make-up artist that I've always wanted to ask. What are the most important things when you work on someone?
A: I think the most important thing to take note of when working on someone's face is to first understand that person. For me, I would like to understand the person's lifestyle, personality, and then after that I would create a look that is relevant to that person. You have to understand the flaws as well, and to be able to turn the flaws into perfections.
V: And flaws, from experience I know that flaws become much more apparent on screen or in photos. So what are some tricks that you have, some solutions?
A: What I usually do is to use good skincare. I think good skincare is the keyword here, especially with light-reflecting particles that blur the imperfections.
V: Can you recall one of the most challenging shoots you've ever had?
A: The most challenging shoot that I've probably done was with Milla Jovovich because she only gave me two hours, and that was inclusive of hair, make-up and five different wardrobe changes. We managed to get it done. I think it's about having a kind of chemistry.
Photography / Gary Fu at Stars Production House
Make-up / Alvin Goh
Hair / Ray Chan Hair