SIHH 2018: Vacheron Constantin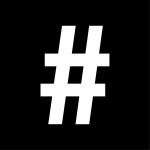 By: #legend
May 24, 2018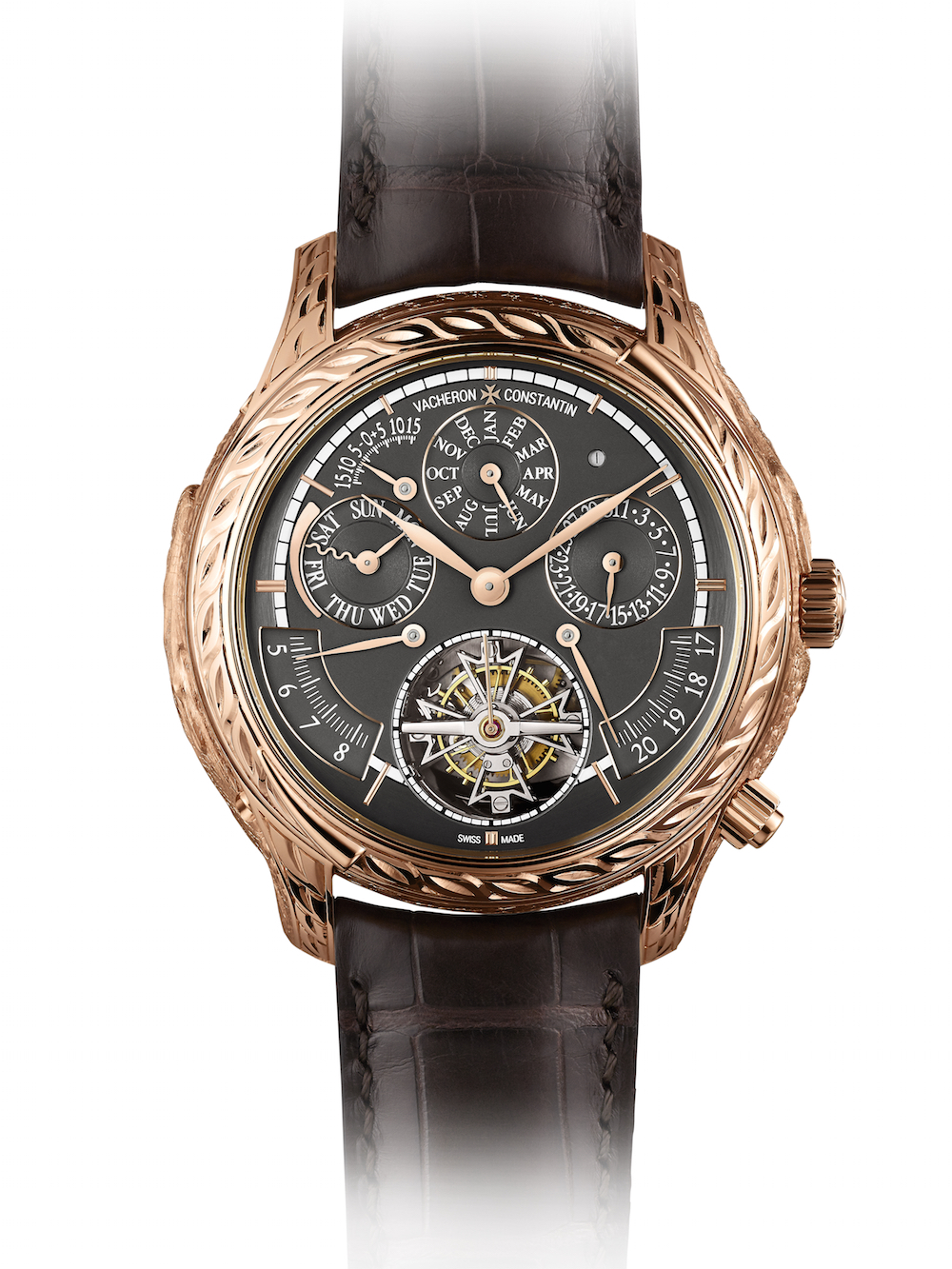 After years of unveiling some of the world's most complicated watches, Vacheron Constantin is letting its grand complications take a back seat and is instead putting its full efforts behind its latest collection, the Fiftysix. Vacheron Constantin is Geneva's oldest watch manufacture (since 1755) and has launched countless exquisite timepieces, but most choose to admire the brand from afar – only a select group are able to afford the hundreds of thousands of dollars to get their hands on even the simplest of complications.
However, this year, with the launch of the Fiftysix collection, Vacheron Constantin is opening up its world of fine watchmaking to more enthusiasts. Christian Selmoni, who has been with the brand's product design and development department for more than 15 years and has most recently been named its heritage director, couldn't have been a better person to talk to regarding how the company aims to balance its traditions with modernity.
Selmoni believes people today still look for authenticity. "I think it's very important to be authentic, and the fact that we have existed for 263 years without interruption and managed to keep our know-how and traditions – it's a very strong value," he says.
And the Fiftysix is the perfect example, Selmoni believes. The name is in reference to the date of an iconic model presented in 1956 – the reference 6073. "We already had this reference in mind when we decided to work on a new collection that had to include some vintage elements," he says. The most distinguished feature of the model is its lugs; each represents a branch of the Maltese cross, which has long been emblematic of the brand. The reference 6073 was also significant in that it was one of the first watches from the manufacture to be equipped with a self-winding movement, the calibre 1019/1, when most other models at that time were driven by manual-wound mechanisms.
However, the new collection, which took 18 months to develop, isn't a mere re-edition of a vintage watch. "It's a modern timepiece, but it incorporates some elements from the past," says Selmoni. "There's a vintage touch. The domed crystal is typical of the '50s, and the font we used and the Arabic numerals are all from the '50s." Otherwise, though, it's an entirely newly designed collection. "I would say it's retro-modern," he explains. "It's urban, cosmopolitan – it's a contemporary timepiece."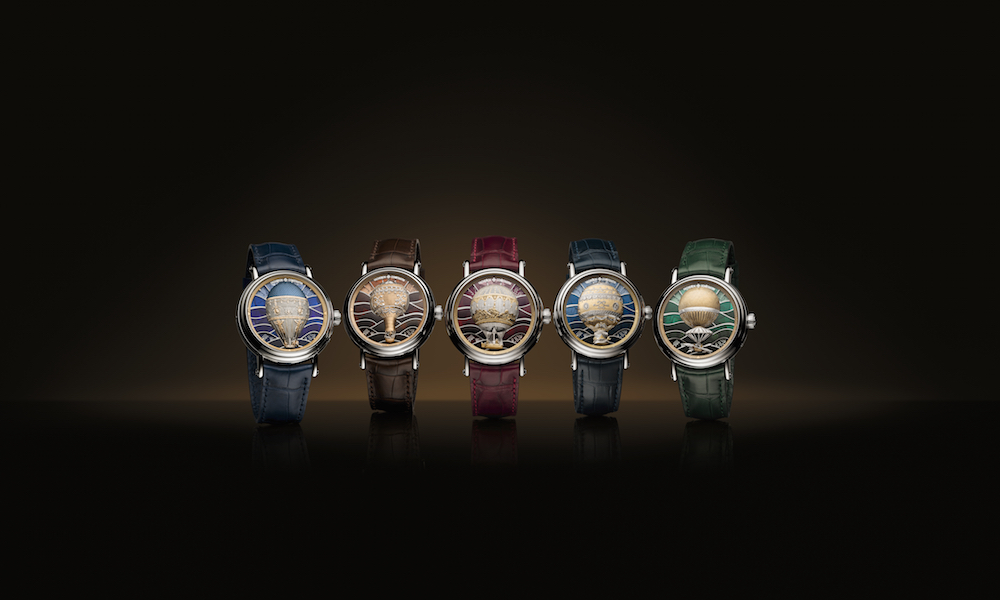 To keep prices attainable for more people, the maison is offering the collection in both gold and steel for the first time. "The use of steel is something that's unusual for us," says Selmoni. "It allows us to offer a more affordable price positioning and it was something we wanted to do. We wanted the Fiftysix to create a new entry door to Vacheron Constantin."
The Fiftysix collection comprises three 40mm-diameter models in steel or gold versions, including a date-only version, a day-date version that also comes with a power-reserve indicator, and a complete calendar with precision moonphase.
But if you think Vacheron Constantin has relinquished its grand complications and its know-how in haute horlogerie, think again. The maison launched two unique grande complications in its bespoke Les Cabinotiers collection. The Grande Complication Ornementale features 16 complications including a minute repeater, tourbillon, perpetual calendar and equation of time between the front and back dials, while the Grande Complication Crocodile has 15. The Métiers d'Art Les Aérostiers collection is Vacheron Constantin's tribute to flying machines over the years, taking inspiration from the first aerostatic experiments of the 18th century. On the watch dial, master engravers have miniaturised the historical depictions of five flights undertaken in France between 1783 and 1785. Hand-engraved and micro-sculpted, the gold hot-air balloons are exceptionally rendered against a translucent plique-à-jour ("letting in daylight") enamel background; it's a rare technique that has a similar effect to cloisonné enamelling but without a base, rendering it like a stained-glass window. Look closely and you'll even spot tiny details such as the sheep, the rooster and the duck on board the first flight. The five versions – Versailles 1783, Paris 1783, Paris 1784, Bordeaux 1784 and Bagnols 1785 – are all limited to five pieces each. Inside the watch is the self-winding calibre 2460 G4/1.
With such a long legacy and so much to share, I asked if Vacheron Constantin turns to the digital sphere to share its know-how with the masses. With glee, Selmoni says the maison indeed does – via a growing Instagram account called @hourlounge, which reveals a lot about vintage Vacheron Constantin pieces.
Until recently, the heritage department was more of a service provider where people could come and get their watches certified and so forth. But today, the department with Selmoni at the helm, it aims to become more proactive. "We have an enormous quantity of files, letters and sketches in our collection," he explains. "Through Instagram, we are providing a lot of information, subjects and stories. It's my job to underline the importance of the heritage and to showcase its importance to sustain the legitimacy of the brand."
Selmoni even does live chats from time to time, answering any queries that users might have about the manufacture. So what's the most interesting question he's received so far? "Which Vacheron Constantin watch should I wear with my new suit?" he says, amicably. "I replied with Patrimony. We get a lot of questions related to the importance of having a long tradition, and how you can balance tradition and modernity, too. This topic is quite hot."