Trinkets that can be the lucky charm you need right now
March 24, 2020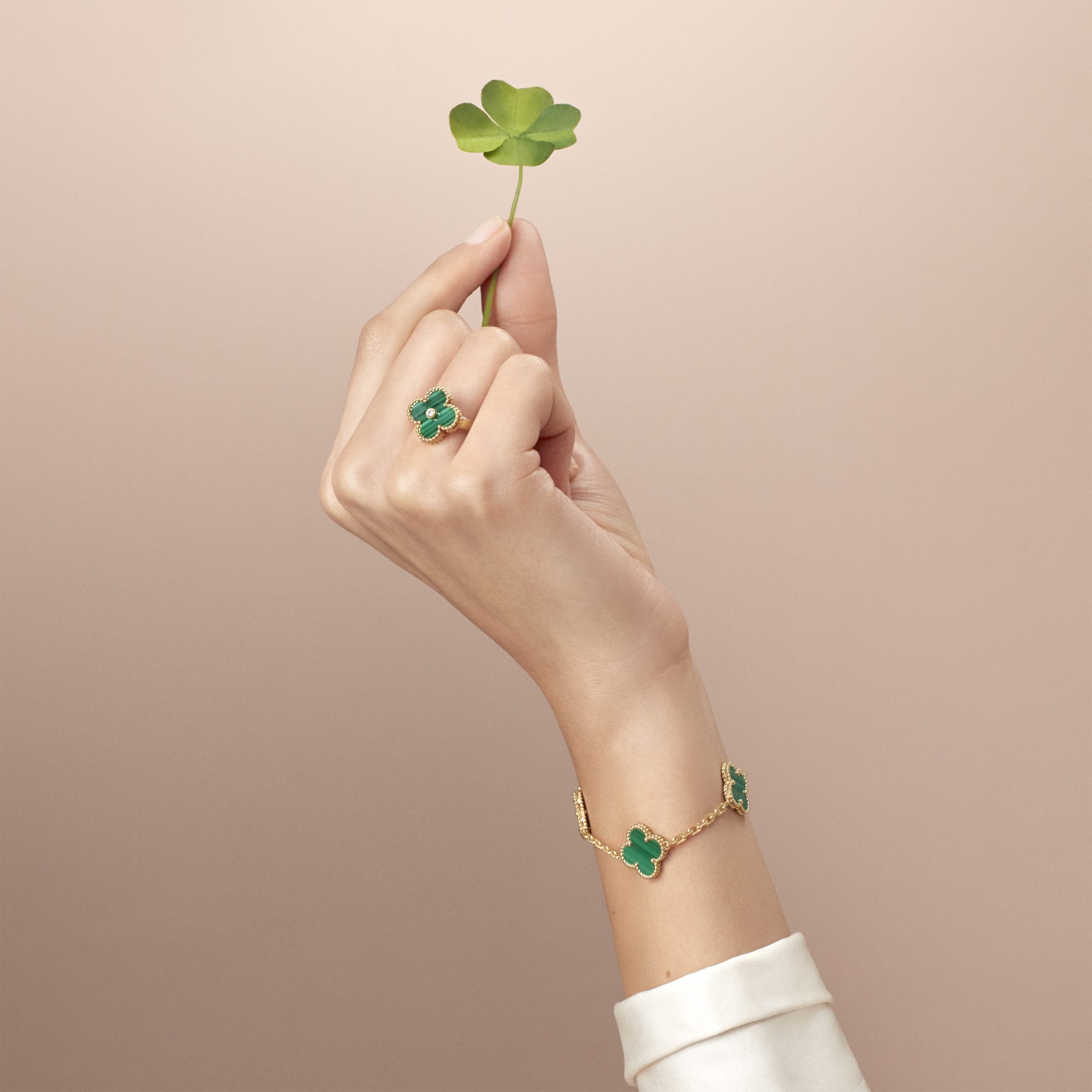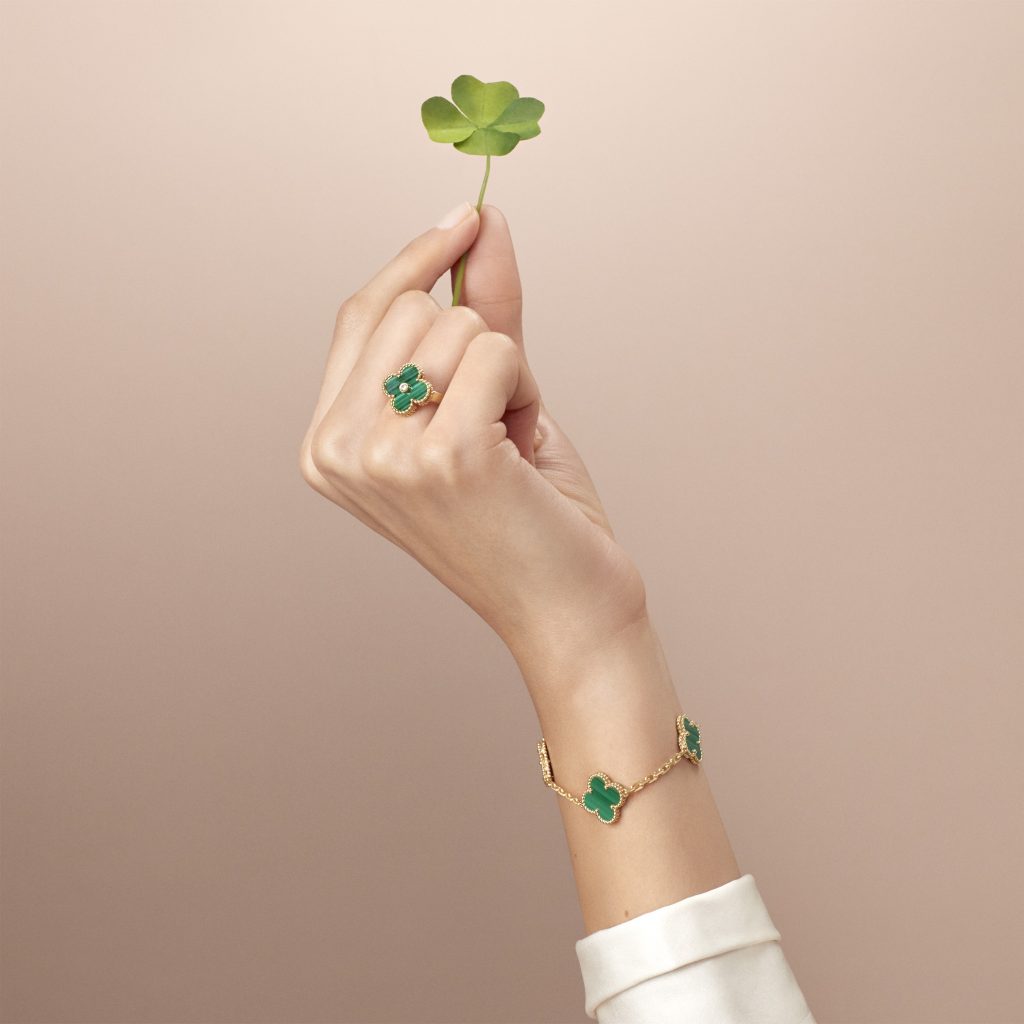 Let's face it, many of us can use some, well actually, a great deal of good luck and positive vibes these days.
Playwright Tennessee Williams once said that "Luck is believing you're lucky". Granted this is true, people still turn to lucky charms, trinkets, talismans and amulets – whatever you might call it – to better their odds. Among the few famous faces that carry one around is Cameron Diaz, who wears a Jack Vartanian horseshoe necklace around her neck for luck, while Benicio de Toro does not go anywhere without his lucky ring with a wooden centre.
Of course, there are also those rather intriguing lucky charms out here, take for example Cate Blanchett, whose lucky charm are the elven ears she wore for her role in the "Lord of the Rings". And then there are the bizarre ones – case in point, Heidi Klum's bag of baby teeth. Cringe. We'd rather keep it civilised here, and won't mind it at all if our lucky charm happens to be delightfully elegant.
We round up some of the fine jewellery out there that can be the piece that will help you get through some rough patches, and look pretty chic at the same time.
Tiffany & Co's Keys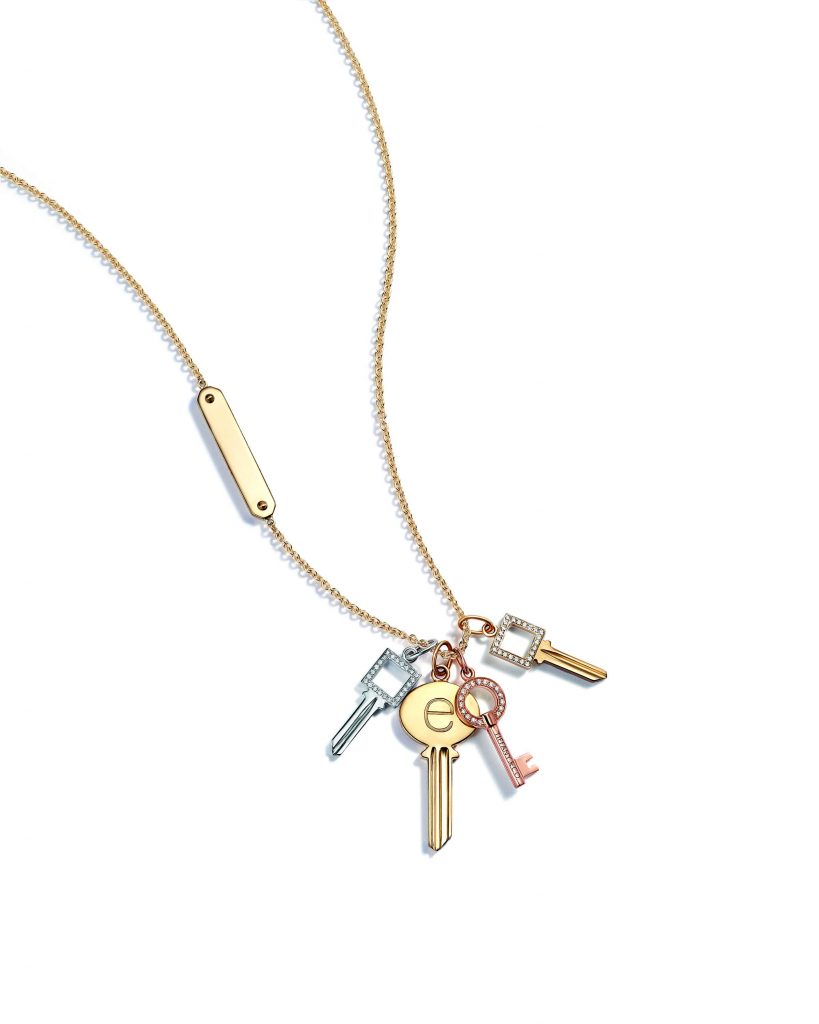 First launched in 2009, Tiffany & Co's Key collection was inspired by a set of vintage keys found in its archives, the oldest one dating back to the 1880s. Available in many variations, such as yellow gold, rose gold and platinum, and with diamond settings if you so desire, these Key pendants can be worn in layers for and edgy look, or on its own so that you can tuck it inside your shirt and hold it close to your chest. Unlock your luck with one of these!
Chopard's Happy Hearts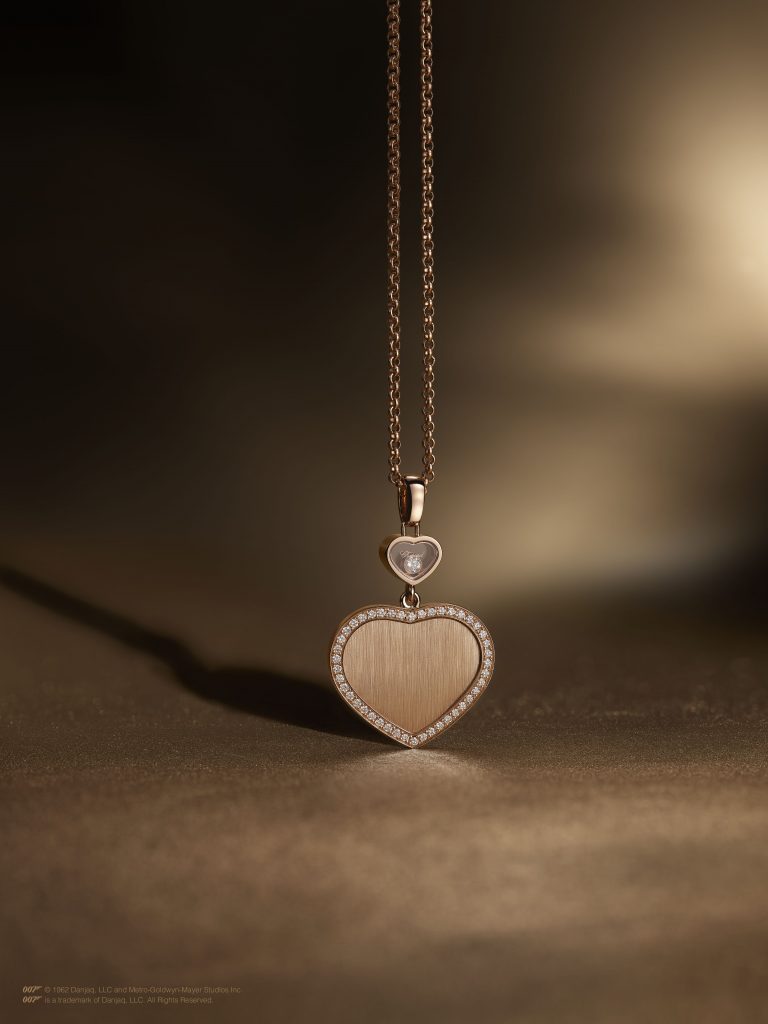 A perfect combination of Chopard's talisman heart and its emblematic moving diamonds, the Happy Hearts collection is all about the celebration of big-hearted women. Co-president and artistic director, Caroline Scheufele said that this iconic collection is inspired by the idea that a woman "should not indulge herself at the expense of others; the woman with the big heart sees Happy Hearts designs as being truly coherent with her value system, intertwined with altruism." The brand had just come out with a new limited edition line in collaboration with the James Bond franchise, with pieces that have a 007 engraving.
Dior Joaillerie's Rose des Vents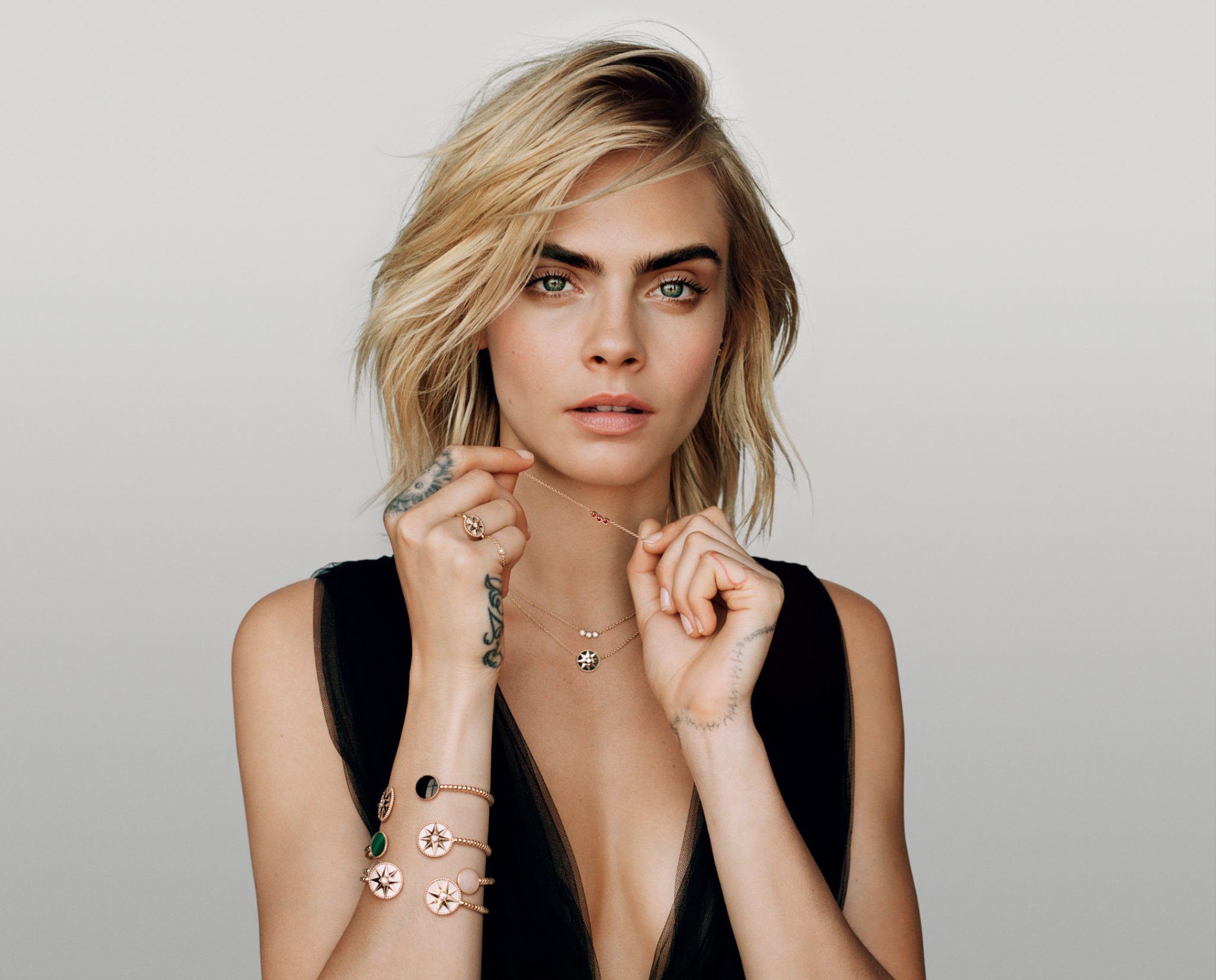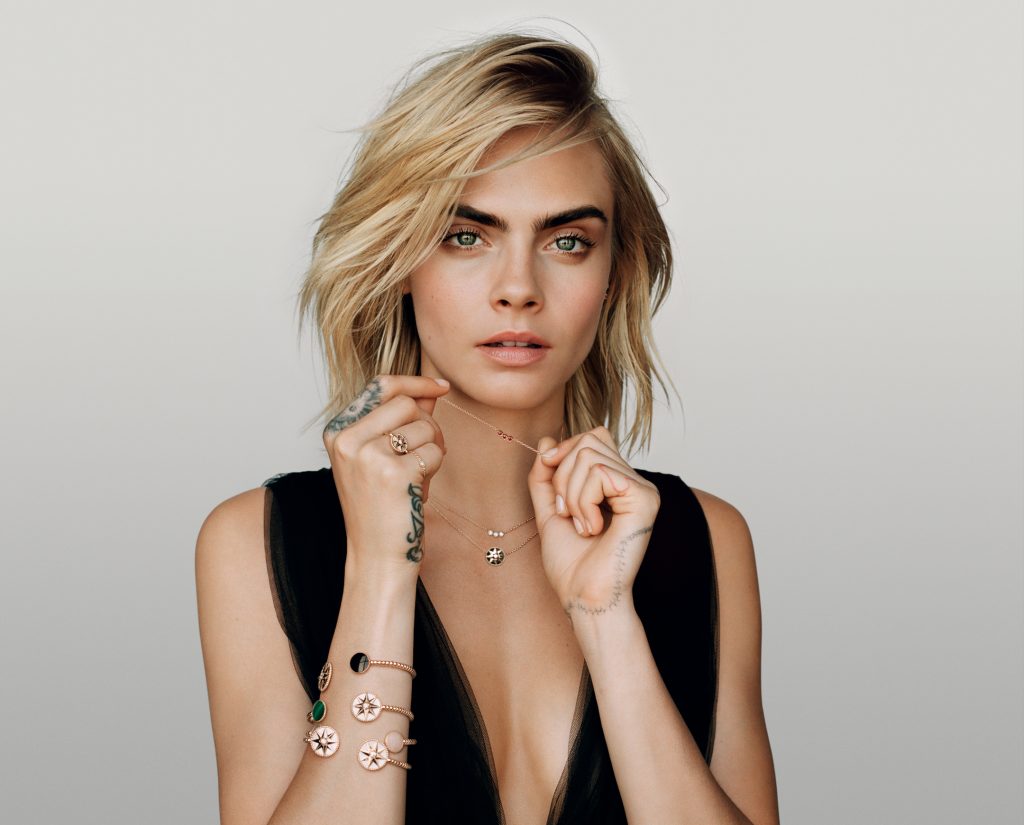 For Dior Joaillerie's Rose des Vents collection, creative director Victoire de Castellane found inspiration in wind rose motifs that decorated Christian Dior's childhood home, a 19th-century villa on a cliff that overlooked the town of Granville in Normandy, France, and his favourite flower, a rose. The design features medallions decorated on one side with a wind rose with a diamond. "I wanted to start from the idea of a little motif pendant. And what is more metaphorical than a medallion? Rose des Vents, the wind rose, is also a metaphor for creation, and creating is about searching, turning things over, and then finding ones cardinal point and setting off on a journey," Castellane explains. Now if this is not the perfect amulet, not sure what is.
Van Cleef & Arpels' Alhambra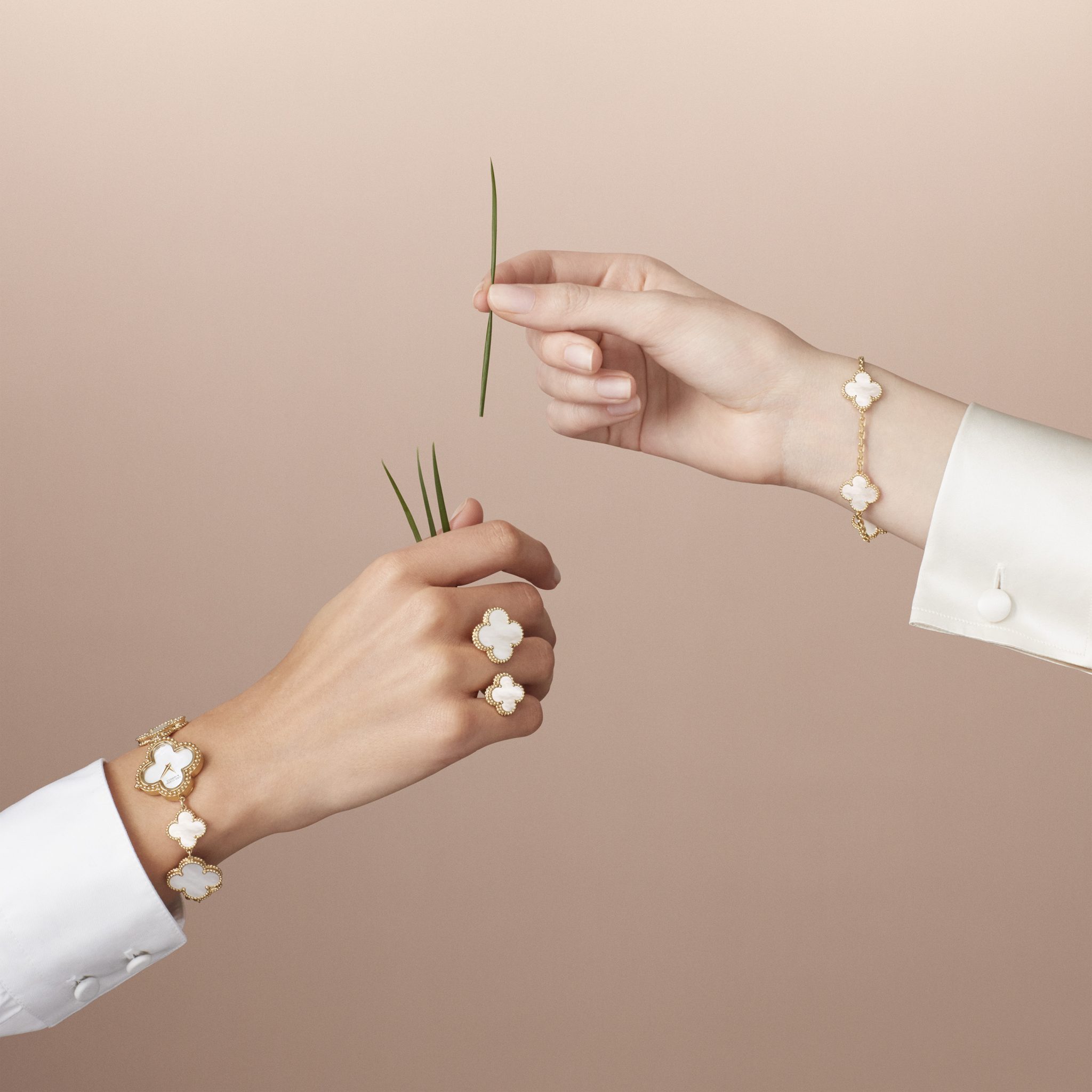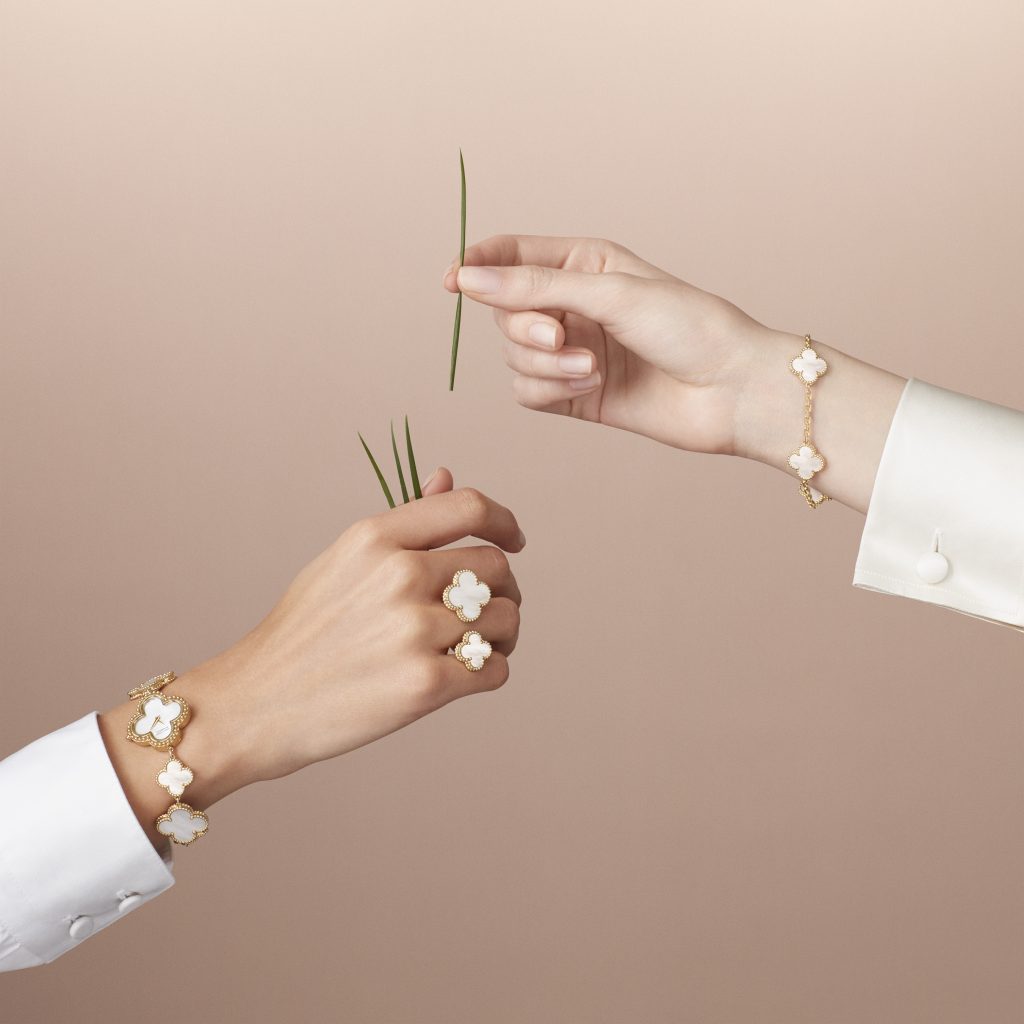 Luck has always been a favourite theme of Van Cleef & Arpels, with the four-leaf clover making its first appearance in its archives in the 1920s. It was under the influence of the free-spirited, peace-loving vibe of the 1960s that Van Cleef & Arpels created the Alhambra collection, and this symbol of luck has, arguably, become the brand's most emblematic line. The collection then made its debut in 1968, and has since endured for over five decades, surviving fleeting trends. The collection comes in a rich variety of necklaces, sautoirs, rings and bracelets, with a gorgeous selection of malachite, onyx, mother-of-pearl, carnelian, lapis lazuli and chalcedony.
Louis Vuitton's Silver Lockit by Virgil Abloh
As part of its Louis Vuitton for UNICEF partnership, Louis Vuitton has launched the first Silver Lockit bracelet designed by the brand's men's artistic director, Virgil Abloh. Its design is inspired by the tumbler lock invented by Georges Vuitton in 1890, and features the designer's now signature bold chains. As part of the brand's #MAKEAPROMISE campaign, Louis Vuitton is committed to raising awareness and funds for UNICEF to support the most vulnerable children around the world, including refugees and those affected by natural calamities. The Silver Lockit designs by Virgil Abloh will retail at US$390, US$100 of which is donated to UNICEF. Since the launch, the partnership has raised close to US$10 million for UNICEF.