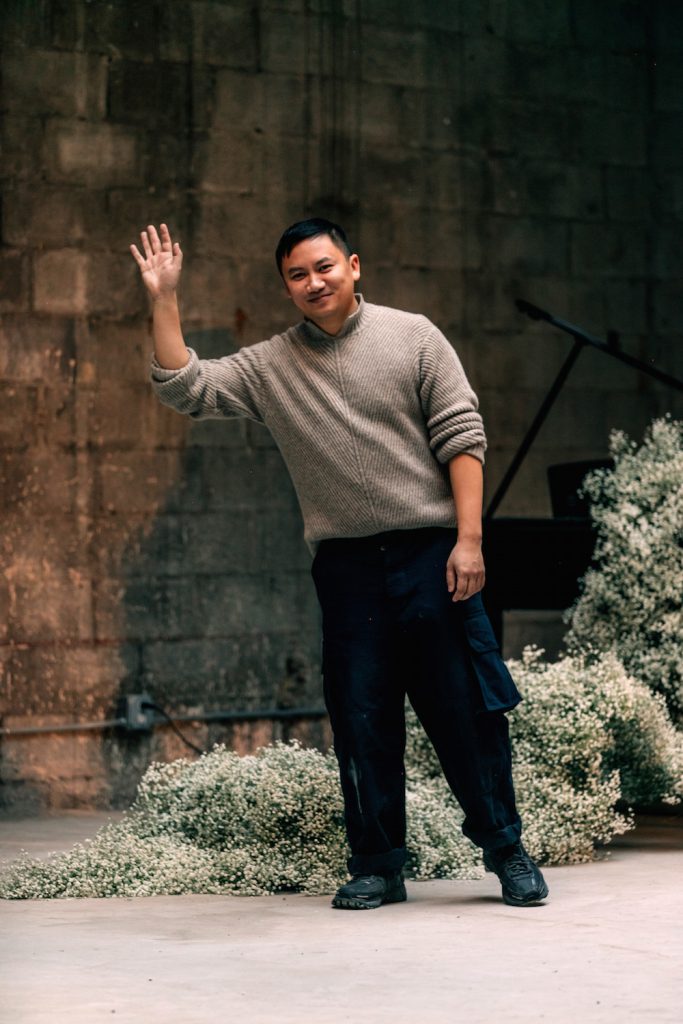 His street-style photography has been lauded by the most influential figures of the fashion world, but will his designs for fashion label Deveaux find the same success? Kieran Ho sits down with Tommy Ton to discuss the newest addition to the CV and how it felt to have the collection get picked up by Net-a-Porter.
You may know him as one of the leaders of the Fashion Week street photography scene, but this year, famed street-style photographer Tommy Ton has more than just the well-heeled fashpack outside of the shows at Fashion Week in his viewfinder. In February 2018, he turned his trained eye to Deveaux, a New York-based menswear label founded by Matthew Breen and Andrea Tsao in 2016 with a focus on redefining classic clothing in a simple but sleek manner. Ton took on the role of creative director and added on a womenswear line. Despite his trepidation about how others would receive him in his new role as a designer, the collection would immediately get snapped up by e-commerce giant Net-a-Porter and he was taken under the wing for the retailer's mentorship programme The Vanguard, exposing Deveaux's women's collection to the international masses. But the move from photographer to designer wasn't one that would come easily for Ton, as his name has become a permanent fixture on the street-style photographer wall of fame – so he had to prove himself to be more than that.
Let's start off with how you would describe Deveaux.
Deveaux is a foundation of a wardrobe for a luxurious female or male customer. We don't like to be very discriminating about who we sell to or who we design for – it's for anyone, of all ages and backgrounds. It's a very democratic and luxurious brand.
At what point in your career did something click in your head that made you want to switch into fashion design?
Well, I've always wanted to be a designer since I was a teenager. That was my initial goal and I actually worked for a designer as an intern. I realised it was a bit too hard, though, so I just put that dream on hold for a while.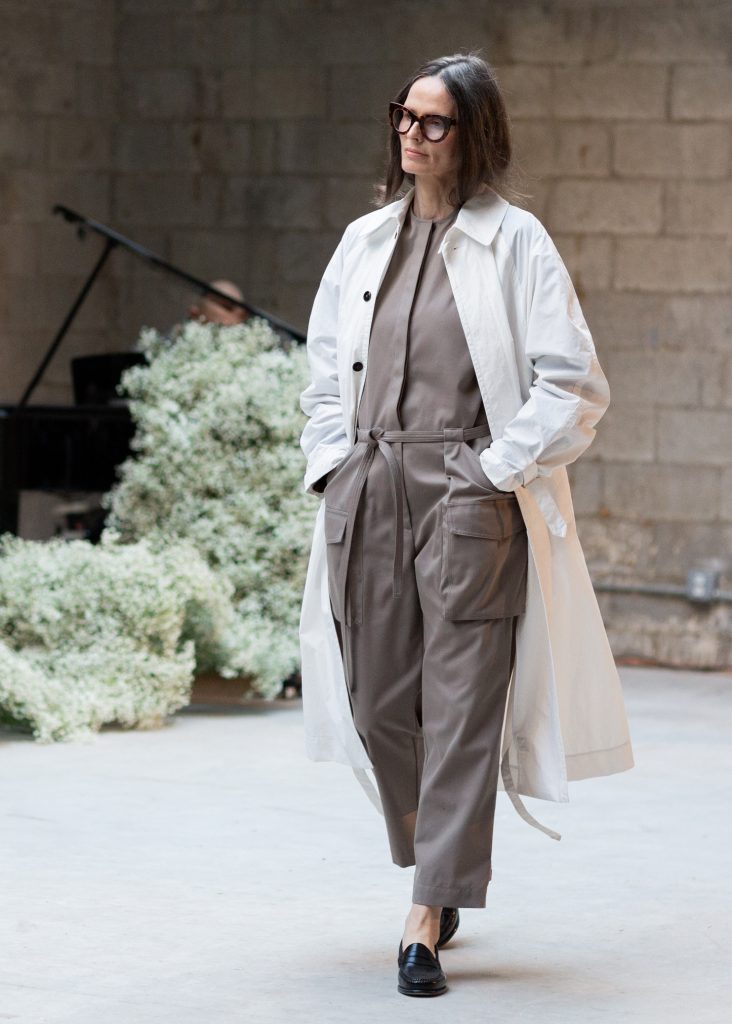 "Fashion's not like brain surgery – you don't have to go to school for eight years like a doctor does. You just need to have a passion or love for it"

Tommy Ton
What was so hard about it?
Just having to go to school and the struggle of being a designer, like just eating nothing and surviving on pennies – you have to painstakingly cancel everything or just… there are a lot of things that factor into it. But when this opportunity came along, how it happened was that I had a friendship with the [Deveaux] founders Andrea Tsao and Matthew Breen, and I'd always go in and give them advice. Two years ago, I just kind of volunteered myself because I just thought, you know, this was an opportunity. They started as a men's brand and they wanted to go into women's. I was very pleased with how the products looked and I just thought they had the resources to make something very special. So that's my origin story; I thought there was nothing to lose. I offered to serve as their creative director and they welcomed me into the brand.
So let me get this straight – since you were a teenager, you wanted to get into fashion design, but realised the artist life wasn't for you?
Yeah, I dabbled in different aspects in the industry because I realised fashion design was too hard. I worked in retail and then I realised it was very boring. And that's when I got into photography; it happened by accident. I also think that fashion's not like brain surgery – you don't have to go to school for eight years like a doctor does. You just need to have a passion or love for it. And a lot of designers, like Miuccia Prada for example, don't sketch the ideas; she just directs the team.
"Obviously I was a bit nervous to see if people would be a little hesitant about me as a designer for a brand. But people came and they were very supportive, and for Net-a-Porter to be the first big supporter – that was huge for us"

Tommy Ton
What has been the hardest part of this transition from a photographer to a fashion designer?
I think the hardest part has been for people to take me seriously, but who won't. I don't blame anyone for having doubts about my capabilities as a designer.
Do you feel like you've been pigeonholed a little bit? Just because you've been a photographer for so long?
Yes, for sure. I've been known as a street-style photographer or as a photographer, so it's kind of strange for a photographer to become a designer. I think people still get a sense that, because what I've done in the past is very pointed towards photography, I may not have the qualities to direct a brand. I don't blame them for thinking that.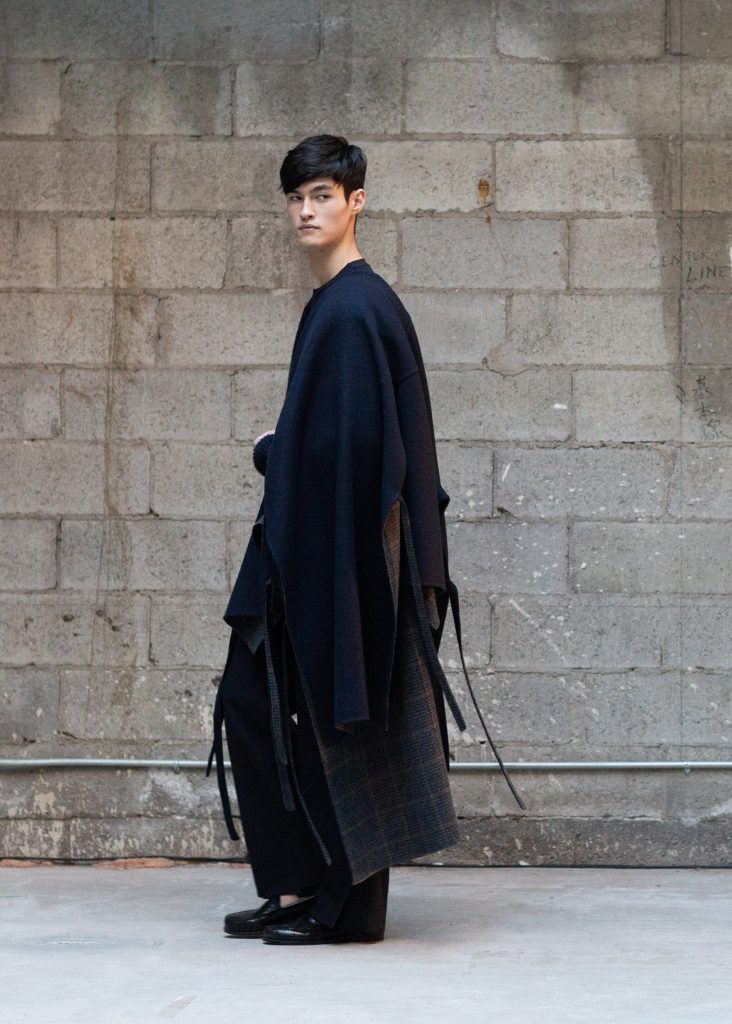 Usually you're behind the lens, but now you're on the other side of it. Does it feel weird?
No, because I still live the same normal life. I mean, some people kind of wondered. I was working on the show for most of Fashion Week and when I came back to shooting street style, people were like, "Why are you here? You have this much better life – why are you back to the slums?" Those weren't their actual words, by the way. [laughs] But yeah, I'm sure people question it. Even Jo Ellison, the Financial Times writer, saw me in Milan and was like, "What are you doing here!?" I like to be hands-on and still be in the trenches because for me, watching how people dress is still the best research I can do.
Does your photography inform your designs? Do you pick up inspiration that translates into them?
Yeah, I've always done that by watching people outside of shows. It's important to recognise that these show-goers are fashion industry people. So the way that they wear clothes are a little bit more interesting when compared to the masses in terms of the proportions and silhouettes. Watching fashion people is like watching a rare breed of animal – I find it very much like nature. I've always loved observing this, so this is why I continue to have one foot in street style. I like to envision the people that I watch wear the clothes.
What are you looking for when you take photos?
I don't look for anything specific; it's always good instinct. What I learned at the very beginning of my photography career is that is you can't overanalyse what you're trying to shoot. You always just need to have an open mind and sometimes things will surprise you. Someone may wear a very simple blouse with a pair of jeans and it looks really great, or someone may wear a full Comme des Garçons outfit to that same effect. You should never close yourself off from taking pictures.
For anyone who would want to be shot by you in the future, would you more inclined to shoot someone who is wearing Deveaux?
I mean, it'd be nice. I get really excited when I see someone wearing a particular brand, but when I get to see someone wearing the clothes it's, of course, a thrill for a designer to see someone bring their brand to life.
Who's your dream person to dress?
I actually saw an image of Eric Clapton recently – he's not very relevant right now [laughs] – but this image of him from the '90s I thought was very chic and I just thought it would've been nice to dress him at that period of time. Same thing with Carolyn Bessette-Kennedy. I think she would've been very ideal to dress, because I like people that are very comfortable just wearing something very simple. But if your question refers to something today, I think I would really like the idea of seeing any woman or a man come into the store and buy something and love it. Recently, we saw Hailey Bieber buy something and she was caught by paparazzi. And even though she might not be my ideal consumer, I think it's great that someone like that bought the dress because she actually liked it and wore it. She wore it to go get ice cream with Justin's [Bieber's] mom.
This feature originally appeared in the Sep/Oct 2019 print issue of #legend