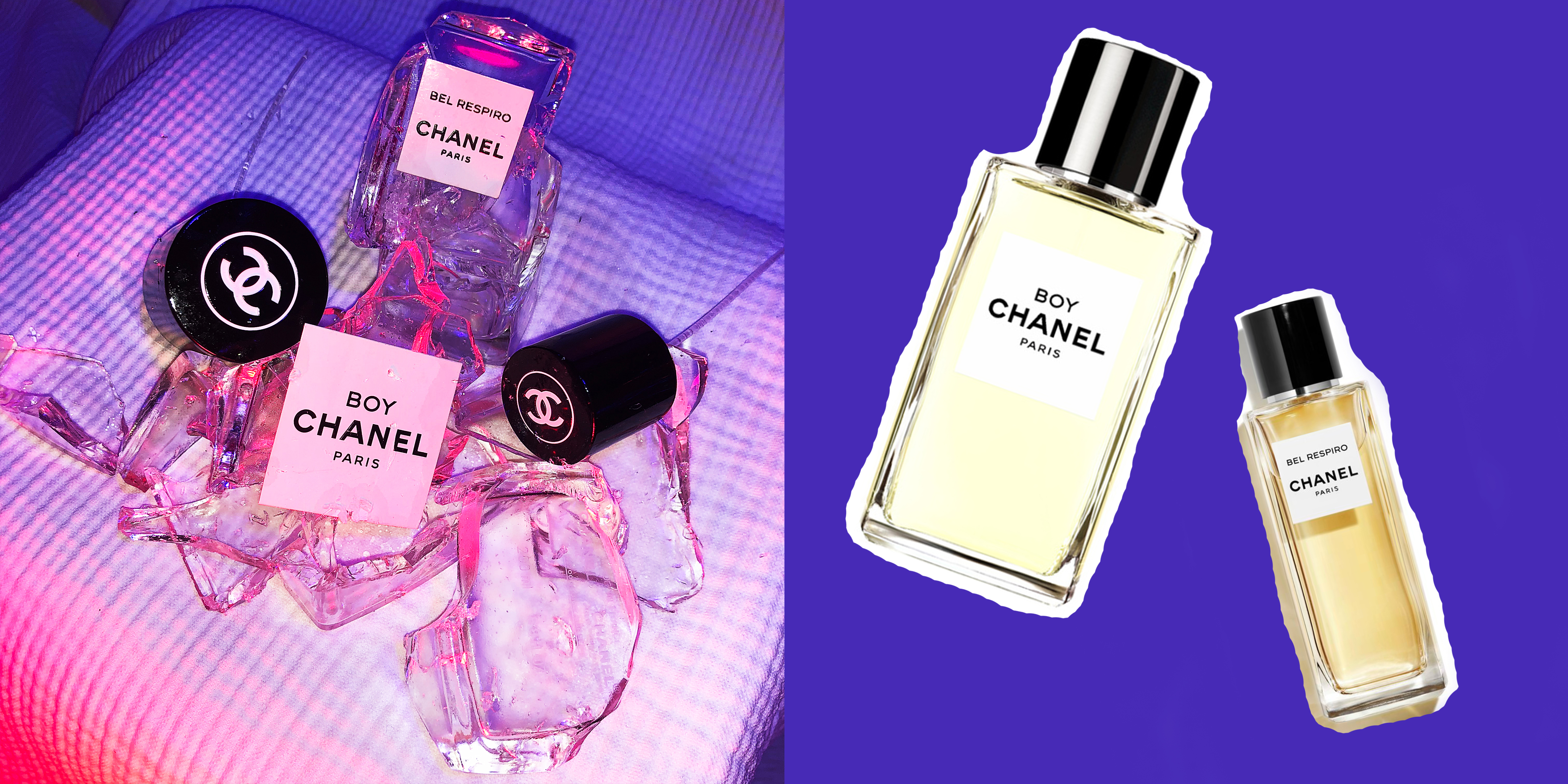 Take some time this holiday season to treat yourself or someone else in your life who appreciates smelling and feeling good.
The Crowd Pleasers – Chanel Boy and Bel Respiro
How long have I worn it: For the better part of the past four years; I've gone through two bottles of Bel Respiro and a big bottle of Boy.

Why: The only non-niche fragrance brand in this lineup, Chanel's Les Exclusifs line is a designer brand fragrance line that I've found to stand out. Boy being a little darker and musky with lavender and sandalwood notes, while Bel Respiro pulls a lot brighter and fresher making it unisex.

Longevity and sillage: These last for most of the day with a good amount of projection. I usually spray three times across the chest and one towards my back.

What do people think of it: These get a lot of compliments, they're so pleasant to get a whiff of and work as an everyday scent or for a nice evening out. People can definitely notice when I wear these and often ask where it's from.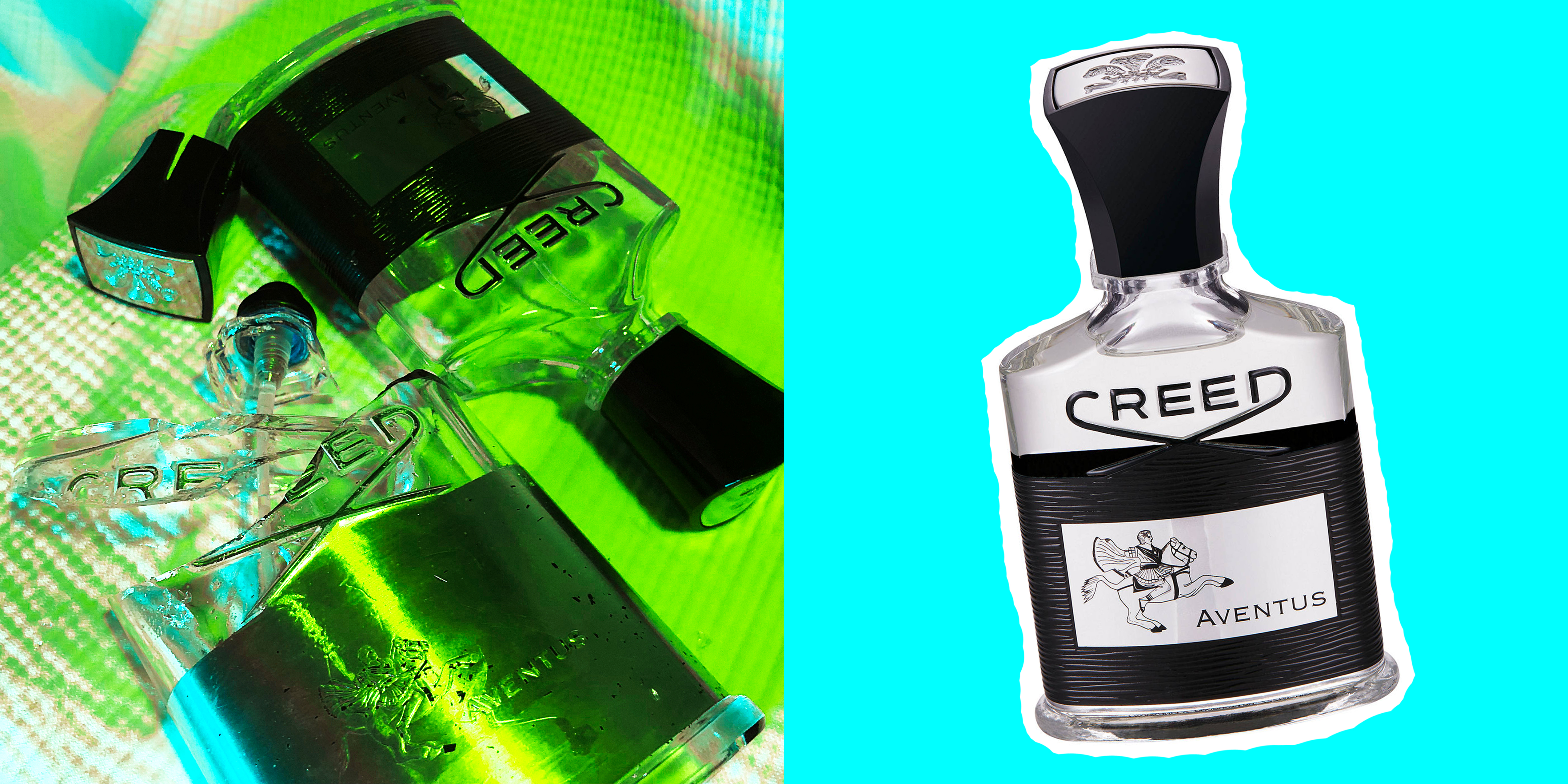 How long have I worn it: I'm on my fourth bottle now, my first being five years ago

Why: The best way I can describe this scent is like a grilled pineapple – fresh, tropical sweet and a little smokey. House of Creed is a generational family business with an extensive private clientele list and have even been commissioned to make scents for royalty for over three centuries, their first client being King George III. All their scents are unique and the quality is unparalleled.

Longevity and sillage: Upon initial spray, it has a pretty strong scent and is the loudest smelling amongst the bunch. It's quite masculine and needs a bit of confidence to pull off. It dies down over time and keeps at a good distance for most of the day. I find I have to reapply if I'm staying out for the night.

What do people think of it: While Chanel receives a lot of compliments, Creed gets the compliments you want. In my time I've gotten some interesting rave reviews from friends and even strangers walking past. I never thought I could describe a smell as sensual, but here it is! I spray this four times, two to the chest and one to either side of the neck, so everyone that greets you will get a hit of Aventus on their way in and out.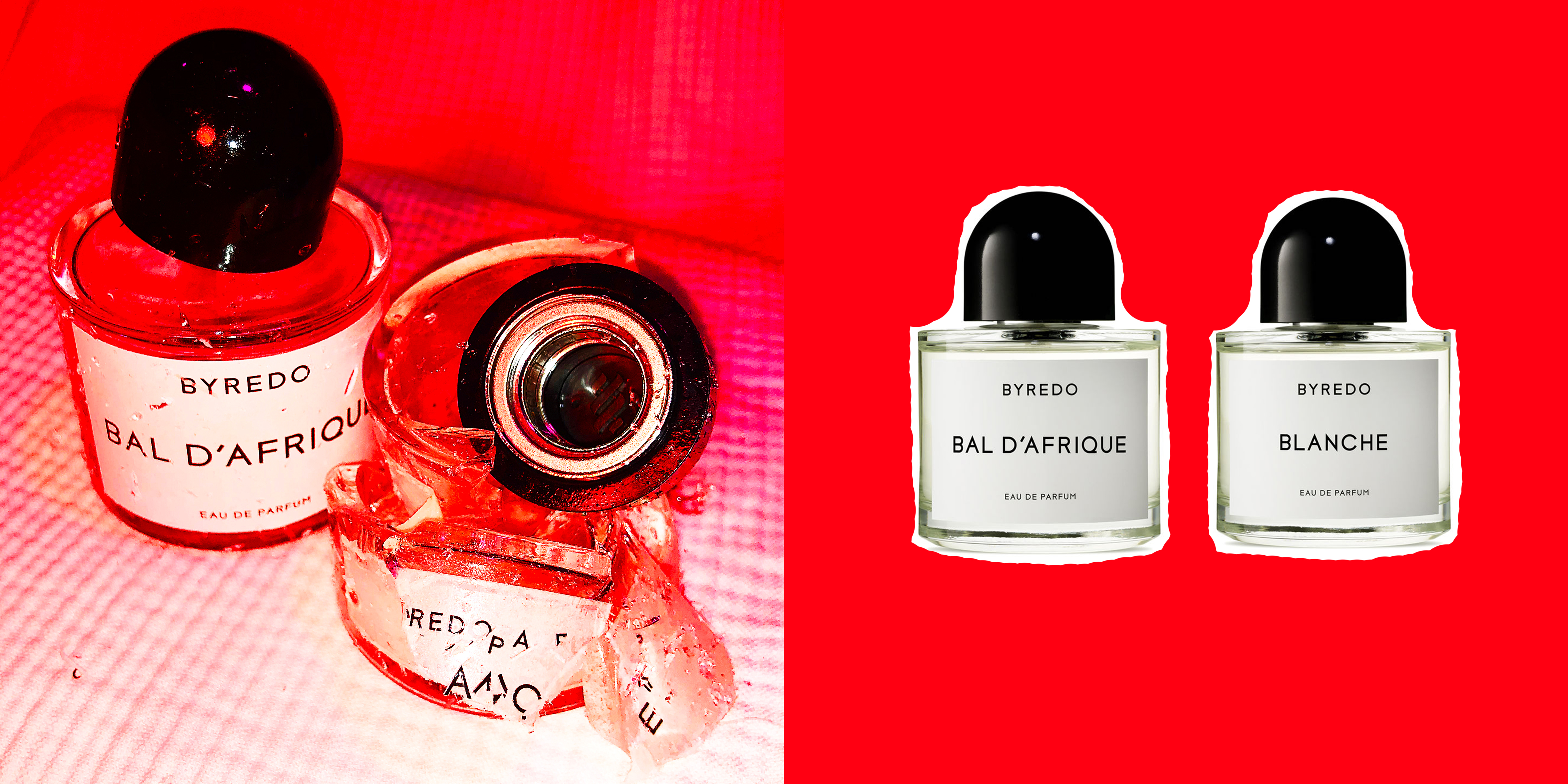 How long have I worn it: I received my first bottle of Blanche for Christmas six years ago, and Bal D'Afrique I discovered two summers ago. I've gone through three bottles of each.

Why: Byredo has a beautiful lineup with scents that cater to every person. They make great gifts for any occasion, and are best for everyday use. These are for those who just want to have that one scent that people know them by, and after your first bottle I'm sure you'll understand why it's worth repurchasing over and over. Blanche smells like freshly-pressed Swedish laundry, while Bal D'Afrique is a musky citrus.

Longevity and sillage: More on the subtle side of life, Byredo scents are very nonchalant and keep closer to the body. They can last a whole day, and people around you can still smell it but I usually like to reapply with a rollerball version throughout the day because I like a stronger scent. I spray these six times: three across the chest, one on either side of my neck and one towards my back for good measure.

What do people think of it: Nothing but good things across the board, for those that are close enough to notice. Other honourable mentions, as vetted by friends: Gypsy Water, Pulp and Mojave Ghost.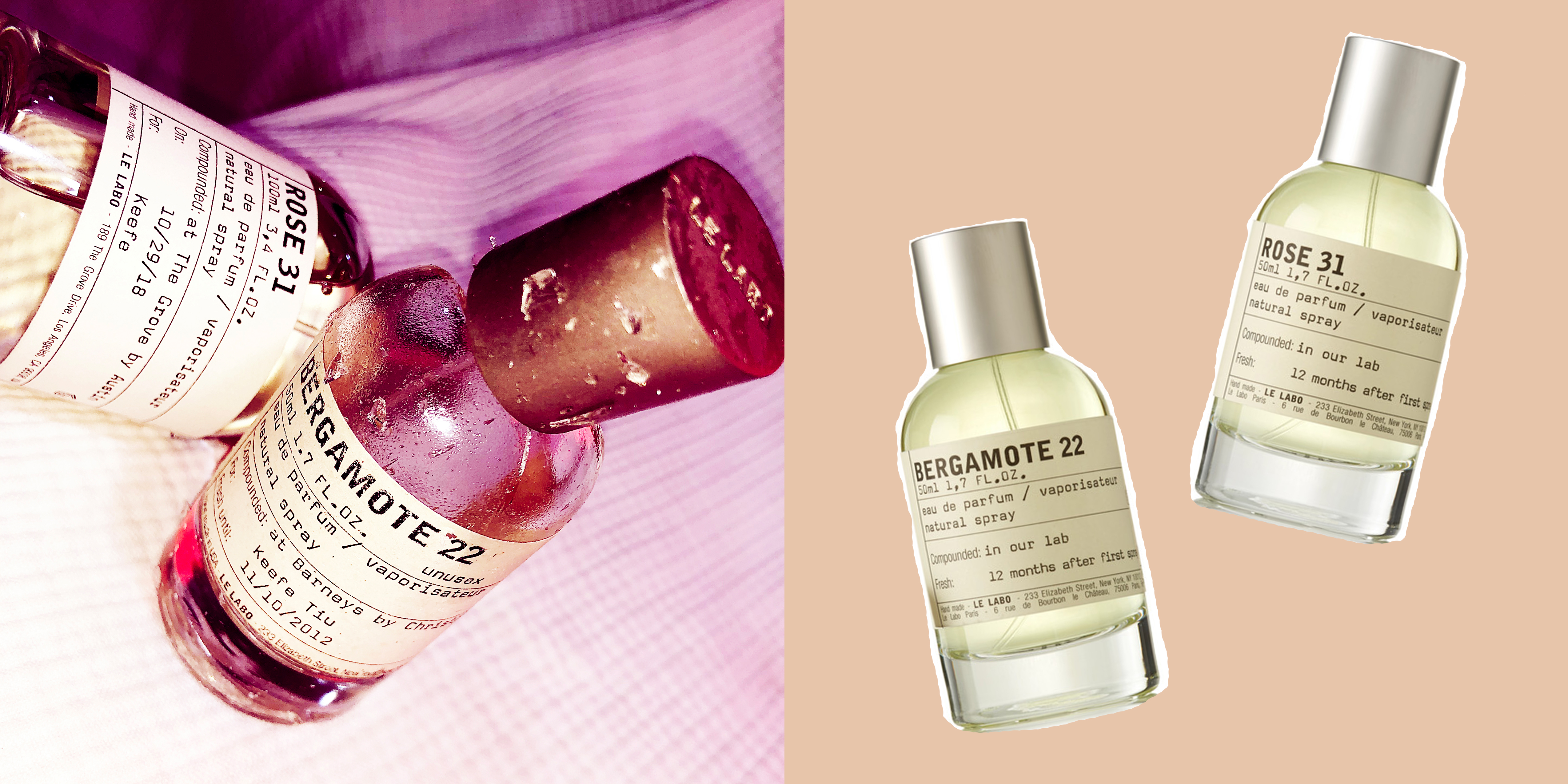 How long have I worn it: These were my first two bottles of niche fragrance I ever purchased, six years ago. I've gotten two refills of Bergamote 22 and I graduated to a big bottle of Rose 31 a couple months ago.

Why: Le Labo's scent labs are so interesting to visit, they have their selection out for you to test and once you've decided on a scent, you're made your own personalised bottle and label right then and there. This reinforces how fresh and dedicated to craft Le Labo scents are, and the scents reflect this sentiment. Bergamote 22 is the perfect citrusy fresh scent, and Rose 31 is a muskier floral that works well on both men and women. Also, once you've emptied your bottle, you can always go back to one of the scent labs to get a refill at a discounted price.

Longevity and sillage: They're quite intimate so only those in close proximity to yourself will get a whiff, which is great for those who like to keep low profile. I spray these seven times: one to the chest, two to the collarbones and neck, and one to either wrist.

What do people think of it: For how subtle these are, I've gotten a surprising amount of compliments on them at times when I thought no one else could smell me, especially with Rose 31. Also, Le Labo has an interesting cult following, with @overheardlelabo being one of my favourite accounts to go through in my down time. My best friend wears Ylang 49 – once you're in the club, there's no looking back.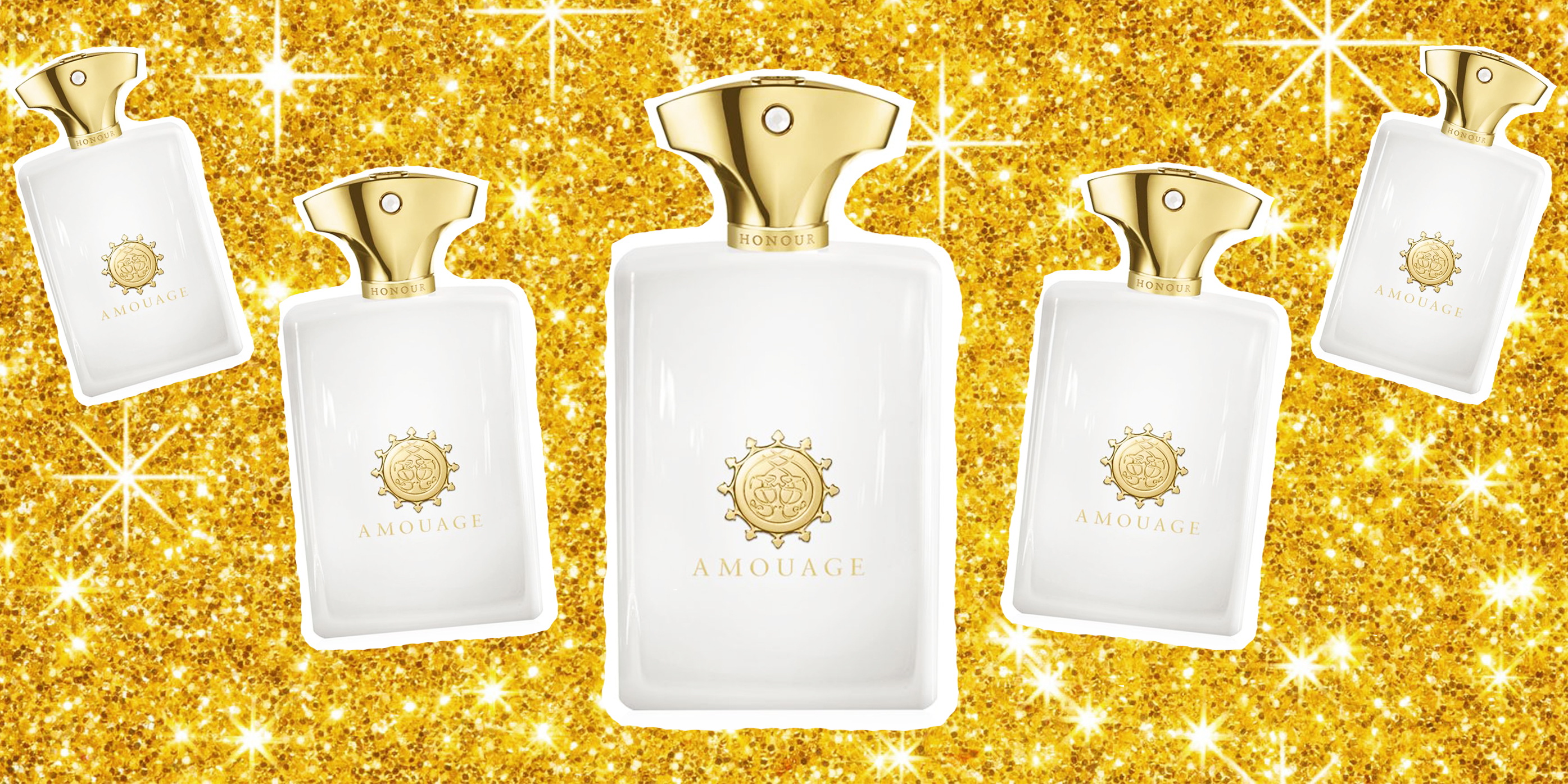 How long have I worn it: My first bottle was bought five years ago and my second was stolen last summer by my best friend's dad because he loved it so much; I'm on my third bottle now, which he bought for me the following winter.

Why: The most under the radar brand of the entire list, Amouage does really good darker musky scents, all in opulent bottles and packaging. Honour Man's most prominent notes are its patchouli, geranium, and tonka bean; it has a mysterious and incense-like warmth to it. It's a little harder to get your hands on in Asia, but when you find a consistent stockist, keep your eye on them. Lane Crawford carries their line, but the availability of Honour Man can be a bit sporadic, which is also why it makes the perfect gift if you can catch it.

Longevity and sillage: It has a fairly intense scent, but keeps close to the body. Enough for people who walk past to get a hit of it, but not enough for the whole room to know what you smell like. I usually wear this at night, spraying four times: two to the chest and one to either side of my neck.

What do people think of it: It's the most alluring smell of the bunch. Have you ever been around people and someone suddenly goes, "I smell something… whose the one that smells so good here??" and then they go around the room smelling each individual's chest. 8/10 times it'll be you when you have this on, I can definitely vouch for this type of situation.