Sweaty Betty founder Tamara Hill-Norton on female empowerment, leadership and the brand
November 12, 2019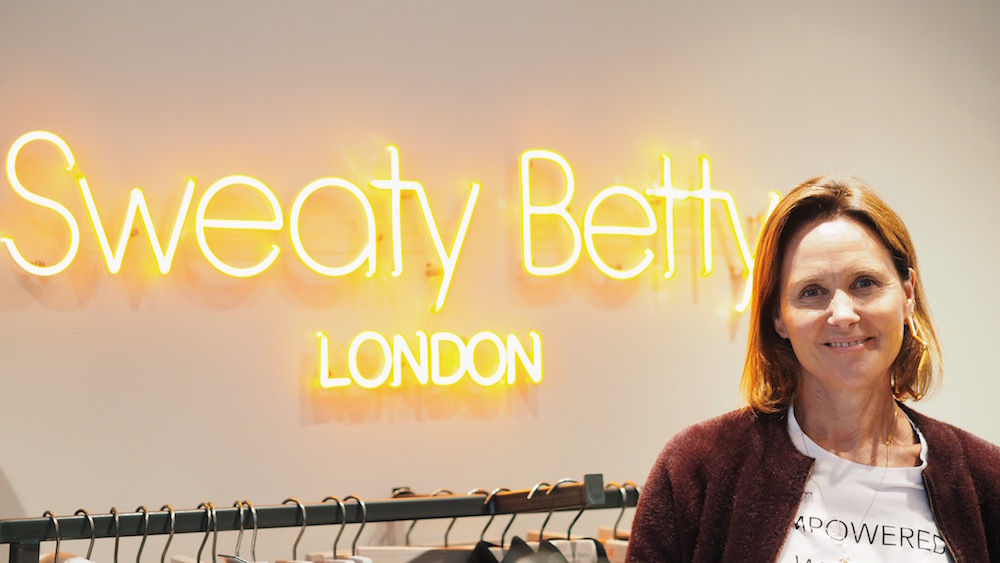 Today, British activewear brand Sweaty Betty owns more than 60 stores in the UK and the US. With the concept of supporting and empowering women through high-quality activewear, it has gained quite a following of women around the world, including the Duchess of Cambridge and celebrities such as Nicole Scherzinger, Sienna Miller, Jessica Alba, Reese Witherspoon, Alicia Vikander and more.
We sat down with Tamara-Hill Norton, the founder of Sweaty Betty, at its very first store in Asia, in Hong Kong's IFC Mall, to talk about female empowerment, leadership and the brand. As an entrepreneur, fitness icon and a mother of three, Norton also shares her tips on work-life balance.
Congratulations on the opening of Sweaty Betty in Hong Kong! Tell us about the brand.
Founded 21 years ago, Sweaty Betty is a British brand that sells activewear. Our mission is to empower women through fitness. We're very passionate about making women feel good and confident. It's important to us when it comes to the product and fabrics. Recently, we have gone into America and online shopping platforms. In becoming more global, I'd say that Hong Kong is the first step in Asia.
Where do you find inspiration from?
I love to work out. I go to different places, especially workout studios around the world, to watch women working out – particularly in America, as they're so far ahead when it comes to fitness trends. I enjoy travelling there. We also like to take inspiration from unusual places. I take my design team to different locations so they can learn more about cultures, history, art and architecture. That's how we come up with ideas in terms of prints and designs. Obviously, we look at trends as well.
How did you come up with the brand name?
It's just a saying – Sweaty Betty, a woman who is sweaty, not a person in general. I think it's quite funny, not too serious. Back then, it was a little bit risky because people didn't really like to sweat. Now, people do, so it's more relatable.
What's so special about the design and fabrics?
We care a lot about fabrics. They are of really good quality. We source quite a lot from Italy. Two of our best-selling leggings are made in Italy. One is Italian fabric – the whole thing – and the other is Italian yarn that we make in Asia. For our mid-layers, we use Italian fleece. It's just more refined and you can feel a big difference. The fit is also important in the leggings because it makes women look and feel sculpted, confident and flattering. In general, we spend a lot of time doing fittings. All the women on our team put on the leggings themselves to feel the quality and fabric, rather than just looking. A lot of people, including the staff and ambassadors, try on our products for a period of time before we send them to production.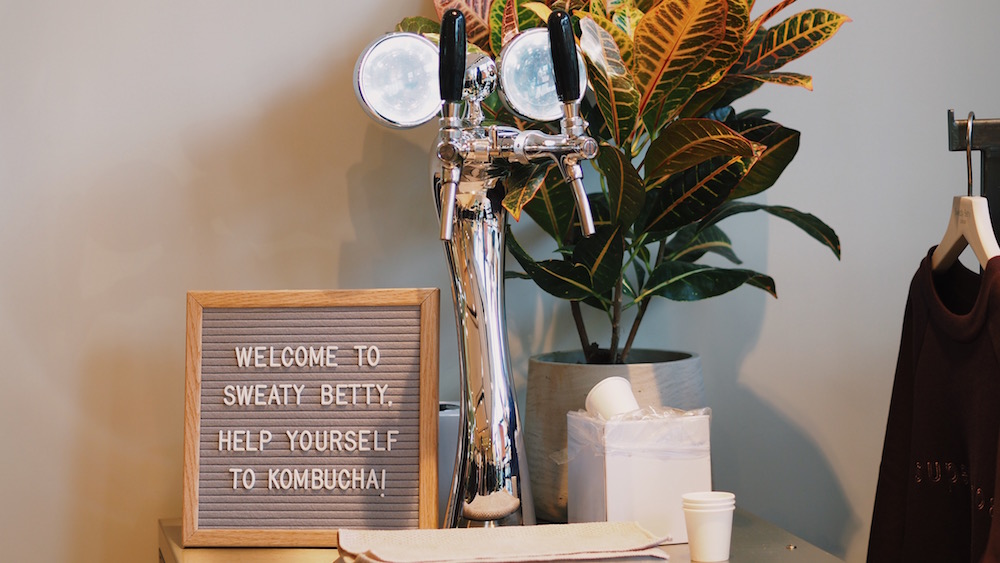 Sweaty Betty offers free classes two to three times a week. We've been doing that for almost 10 years. I think it's so nice for the community and seeing how people come together, especially for those who can't neccesarily afford to go to the gym.

Tamara-Hill Norton, founder of Sweaty Betty
Any specific reasons that Sweaty Betty decided to enter the Asia market now?
I think it's the right time. We've been pushing in America and also watching the Asia market. People nowadays are really embracing the lifestyle. A few years ago, we started looking at our customers beyond the UK. We saw that she's the same customer, regardless of the country. She's a woman who wants to look good, cares about fitness, and demands quality and functionality. Whether it's in the UK, America or Asia, it's still the same mindset. I think it's slightly different in terms of sizing and seasonality. But we'll definitely learn about it, like what we did in America. To me, the progress is definitely exciting. At the same time, we also want to make sure that Sweaty Betty offers her the exact right thing.
Sweaty Betty has been promoting the "Support Women" concept in its design of activewear. Tell us why that's so important.
It has been our mission statement from the very beginning. We strive to empower women through fitness. I think it's an area where you feel good about yourself and can positively affect your mind. You can take it into life in general. You're feeling strong physically and mentally, and independent. This is our way to help women achieve equality. I see it in my life as well. I see it in my daughters and my son too, especially when they work out and study – like how much they feel better about themselves.
What does feminism mean to you?
Equality and strength, in a way that you aren't afraid to show your vulnerability. It's not like putting on a mask and being like "I'm strong inside." We all have flaws, but being proud to admit that you're not perfect is important. I think just be open to talking about it. Ask for help from other women and look for support. Just coming together, wrapping your arms around everyone, being supportive of each other – that's how we can achieve feminism and the values behind it.
Comfortable or stylish?
Both, for sure!
List a few items that you cannot live without in your workout wardrobe
I'll start with leggings. There are three main heroes: the Power, which goes well in every sport such as yoga and running; Zero Gravity, which is more about compression and contains 41% elastane, very lightweight Italian fabric for running; and Super Sculpt, the most recent one we developed, which is high-waisted and so nice for yoga. For mid-layers, we have been using Italian fleece for 20 years and the fabric is exclusive to us. I travel and ski with it. It never gets too hot or cold.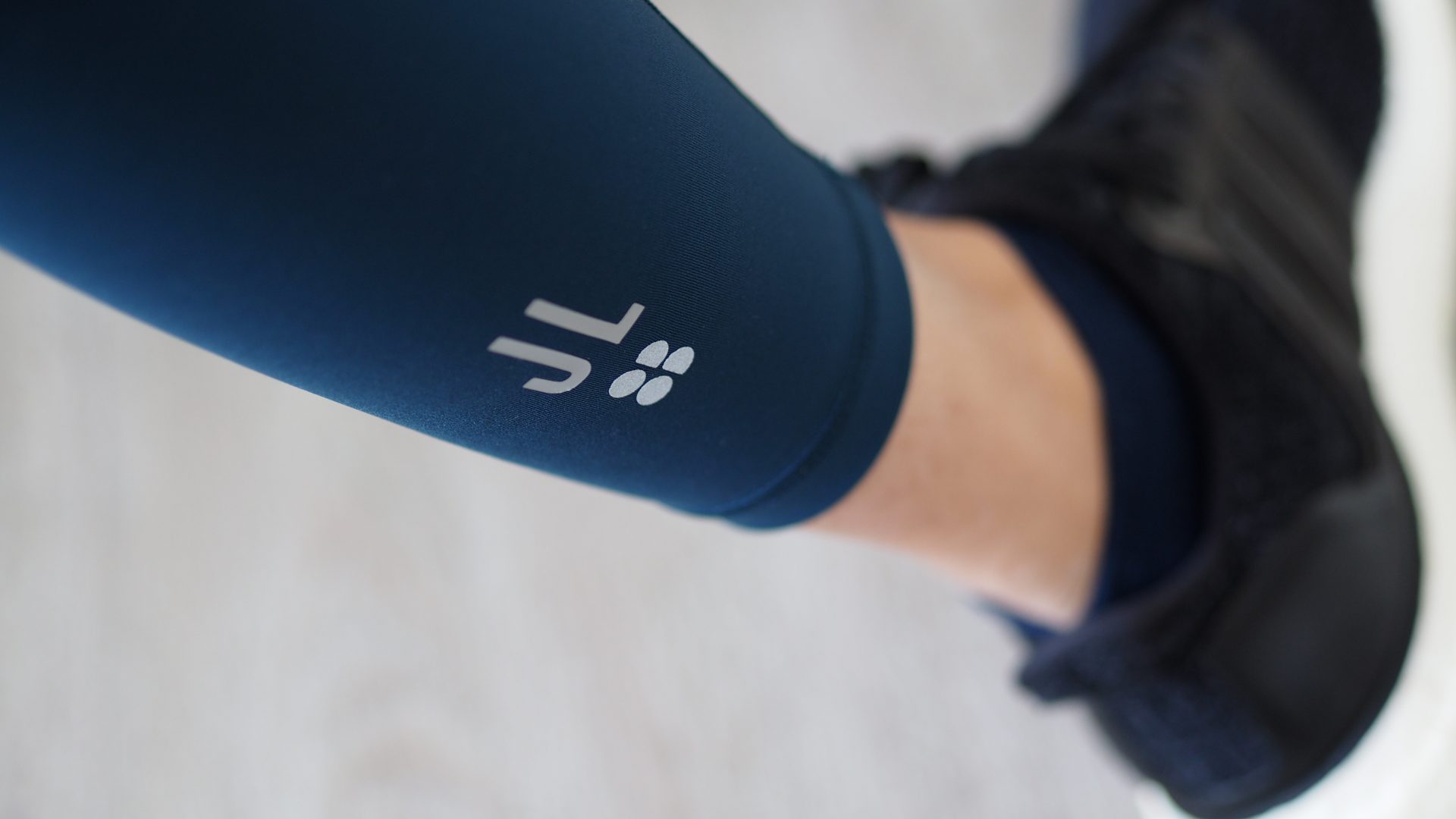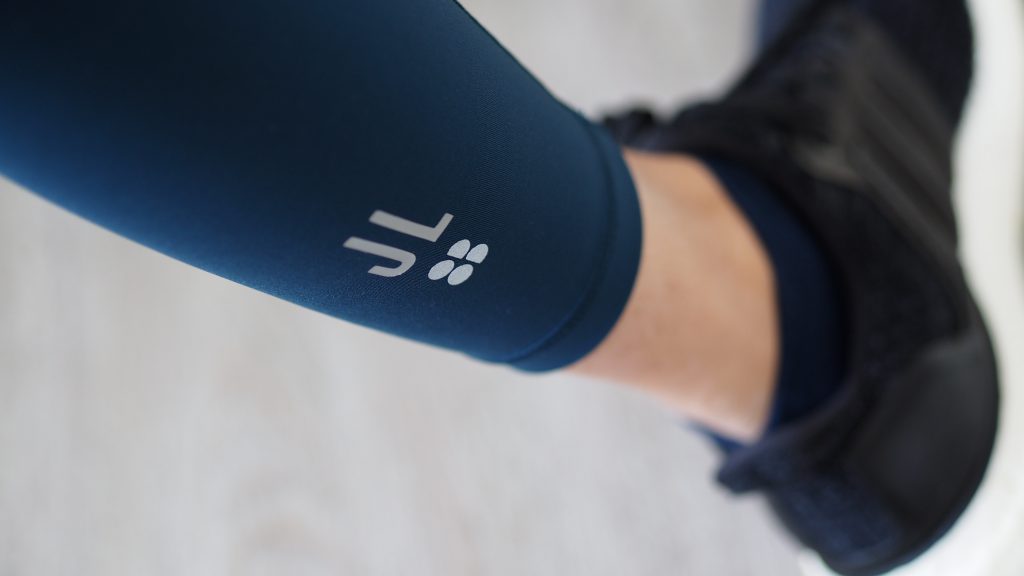 What's your workout routine?
I try to do something every day in order to develop a weekly routine. I have a Monday to Sunday routine. I usually cycle to work because I live near the river at the top and the office is at the bottom. I think it helps to clear your mind of everything. I wear leggings and trainers to work. I like to run with people at work. During the weekends, I run with my kids. I love swimming as well. I do yoga twice a week, either in the studio or at home, with an app. I enjoy more of the outdoor acitivities and I feel like it's good for the soul.
Any tips for work-life balance?
For me, I'm lucky because I have created a brand that I'm passionate about and the people who work here are like-minded. Whether it's working or looking at competitors, it's a part of my interests. I think it's more about being passionate about what you do, so you don't mind it so much. I work part-time from Monday to Wednesday. For Thursday and Friday, it's sort of my "calming time" and I won't be in the office. It's also meant that I have delegated more responsibilities to my team, so they feel more empowered to make decisions, which stands for trust and female empowerment.
What's next for Sweaty Betty?
We're doing a lot more wholesale, which we never did before. We've been doing well with Nordstorm, an American chain of luxury department stores. I'd say that digital is a large area for expansion, so we're trying to get all our systems in place for that to work well. Also looking at whatever and however we can get our brand out there to the customers. We used to not do wholesale so we could control the brand more. Now, we just want to be able to give it to her.
Who's your #legend?
I'd say both of my parents. My dad is the one who inspires me to be very active. Despite the fact that my dad is in his 70s, he is still doing something sporty and sails all the time. He always says work hard, but make sure everything you do in life is fun. My mom has always believed in feminism. She is super-strong and independent. She brought that to me and my sister as well.
Photography / Jerrie Lo
Sweaty Betty, Shop 1028, Podium Level One, IFC Mall, 1 Harbour View Street, Central, +852 2519 0922 sweatybetty.com
Hours: 10am-10pm daily