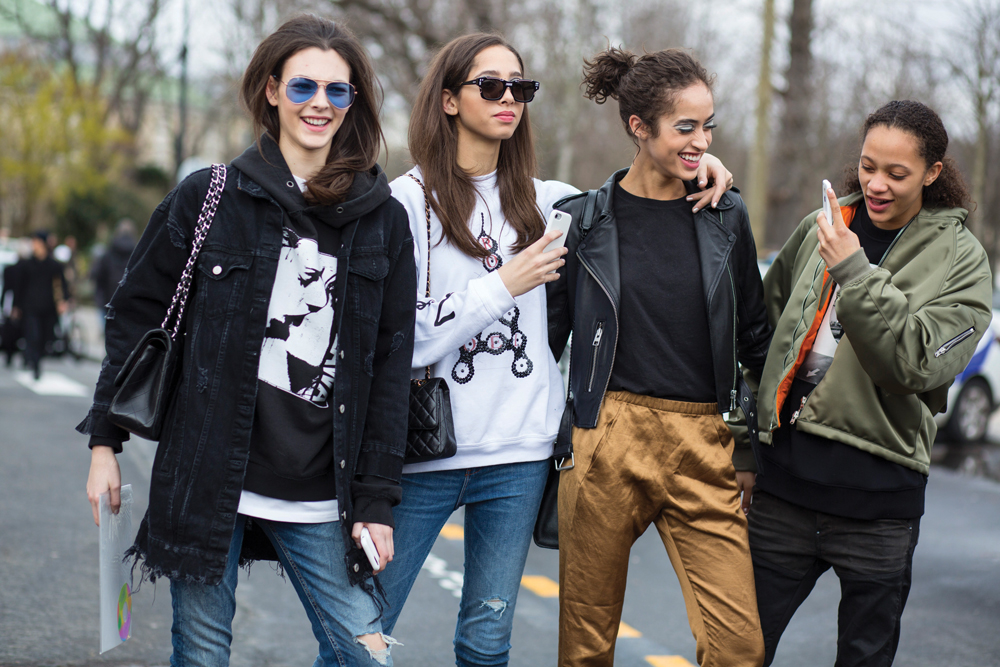 In these observations on the fashion landscape, my thinking is not to transform but to enhance. Personal style is always a blend, borrowing from the street and marrying it with luxe.- #kbk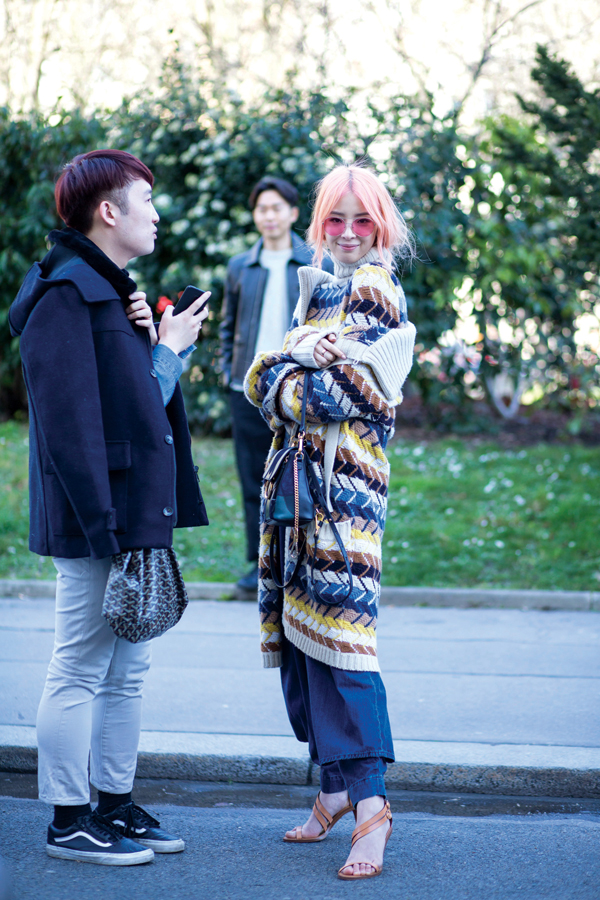 Bright Eyes
Proper sunglasses have always been associated with high fashion and style; think of the distinctive black sunglasses worn by Audrey Hepburn and Kate Moss. Would we recognise Anna Wintour without hers? Fumble around in the glare no more and revel in the fun that's been injected into the eyewear offerings spotted at the couture shows in Paris. Coloured glasses in nearly every hue imaginable are available to frame the face and add a little je ne sais quoi to any look. Not all of us have the gumption to wear sunglasses indoors but colourful lenses may be just the solution to your style puzzle. Rose-tinted spectacles, for instance, could be a perfect, unexpected element to jazz up a conservative look.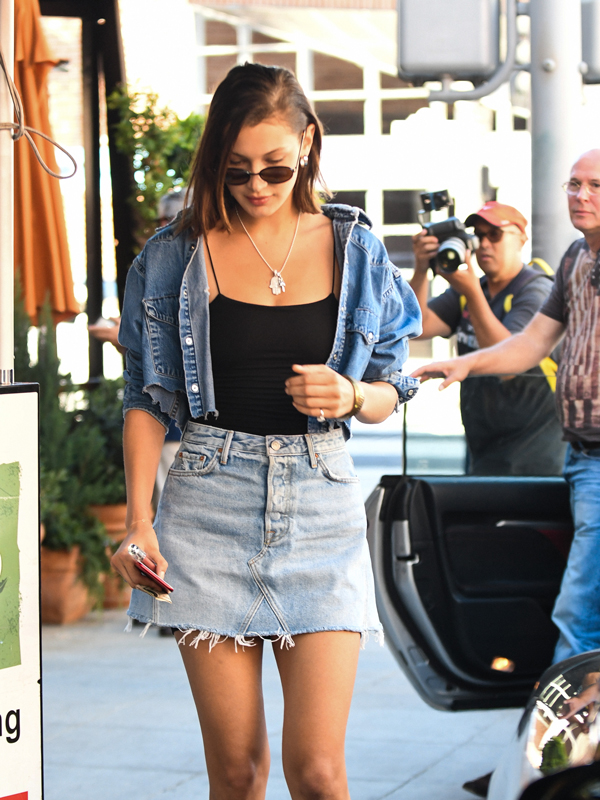 The Blue Yonder
slightly distressed blue denim goes with everything and gives any look an immediate casual-cool feel. Several seasons ago, cut-off jeans were the item fashionistas just had to have. Denim shorts were championed by cool girls of effortless style, including Sarah Rutson and Julie Sariñana. We always looked forward to seeing how they'd rock their denim shorts next – whether it was with pumps, tights or over-the-knee boots. Now cut-offs are ubiquitous and can cost anything between nothing and a fortune. The cool girls have moved on to denim skirts. We saw different versions at the couture shows, displaying various degrees of tailoring or distressing. As cooler weather arrives, tights and boots will be added to the denim skirt equation. Whatever happens, you can't go wrong with denim.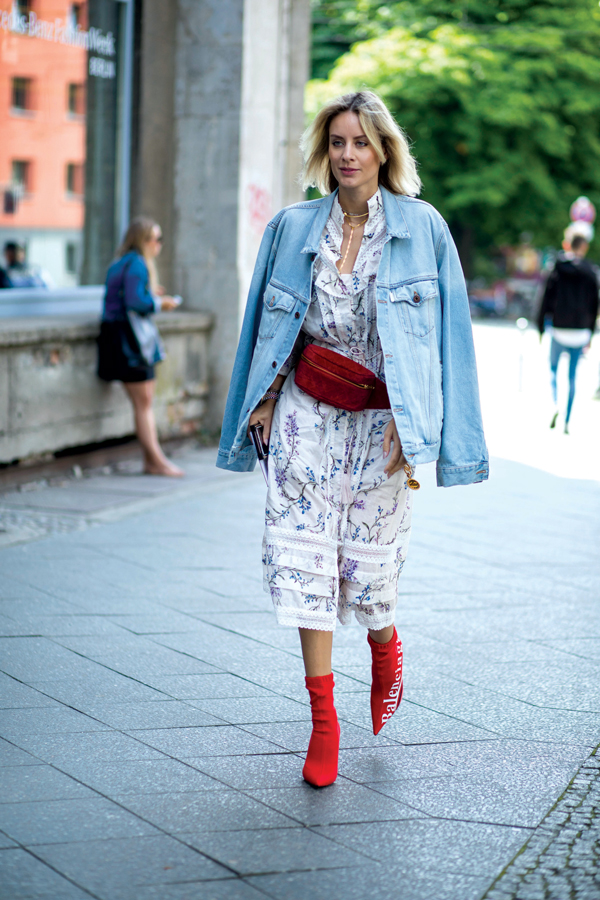 Look, No Hands
Fanny packs are back. From Kim Kardashian to Karl Lagerfeld and from Kendall Jenner to Kenzo, the 1980s vibe returns and brings with it a new vernacular: gorpcore. These polished and tailored iterations will add high-fashion sash and sashay to your step. What started as a street style trend with Supreme at last year's autumn menswear shows, has now got the full-blown Louis Vuitton treatment. You'll also spot Gucci and Alexander Wang among the fashionista fanny-packers. "A fanny pack keeps your hands free and you are not afraid of losing anything," says Jenner. Keep it simple girls and boys: tailored, no hands and chic.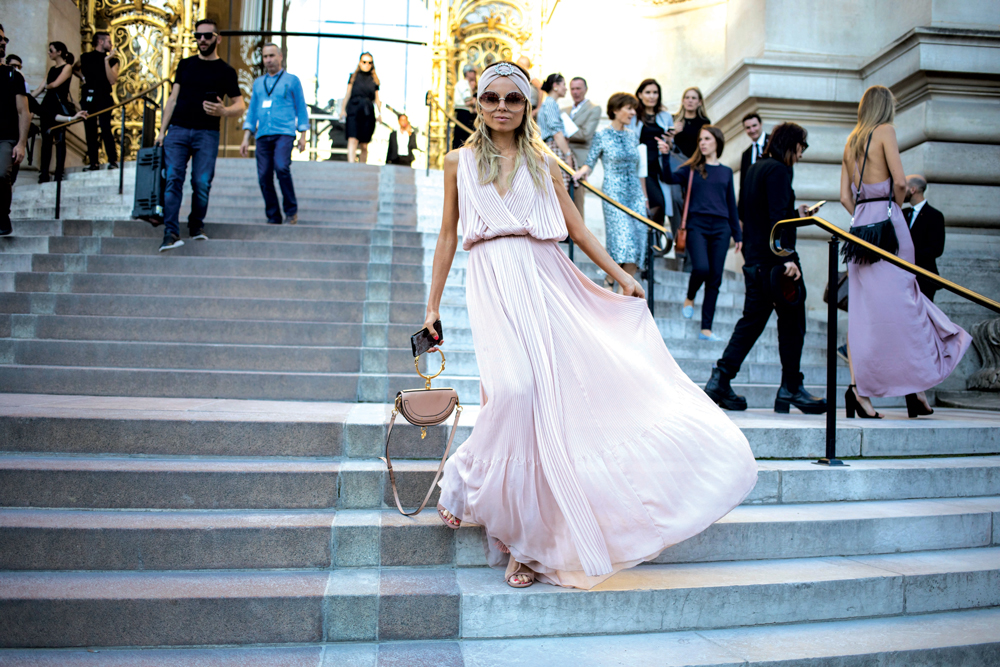 Bands of Angels
It may be straying from the path to effortless coolness but wearing a headband is certainly a sign of youth and glamour. It was impossible to ignore the way the headband was worn when it made its reappearance this summer. The version we see now was never intended to serve a purpose as mundane as keeping the hair out of your face, like the one you (might have) worn at school. The modern equivalent is a hybrid headband and turban, a crowning glory that ups the glamour factor.
This article originally appeared in the September 2017 print issue of #legend magazine