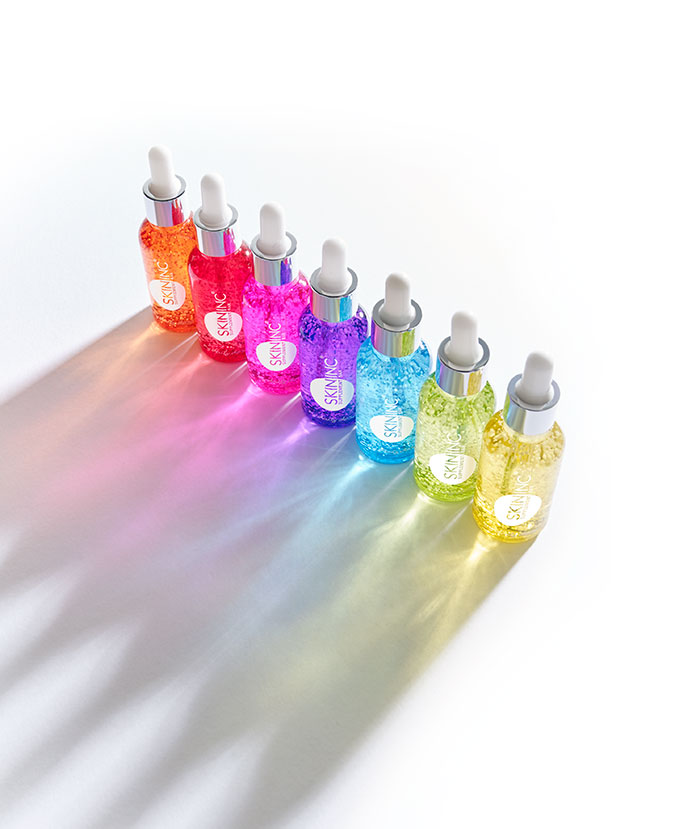 If you've dabbled in skincare, at one point or another you would have mixed two or more products together to create your own super product. I would mix oils into my foundation to make them more hydrating, mix ampules into moisturisers for an extra boost - you get the drill.
It's difficult to have one miracle cream that would do everything, my skin changes all the time with the season, with air pollution and with my stress levels. And I know I'm not the only one. Sabrina Tan, the CEO of Skin Inc, agrees 100 per cent, saying, "Women's skin changes all the time. Skin evolves with your lifestyle and your diet, even some form of genetics."
The question is, with all the billions of dollars that get invested into the industry and with the technological advances of today, why don't we have a beauty brand out there that is truly customised for each of its customers?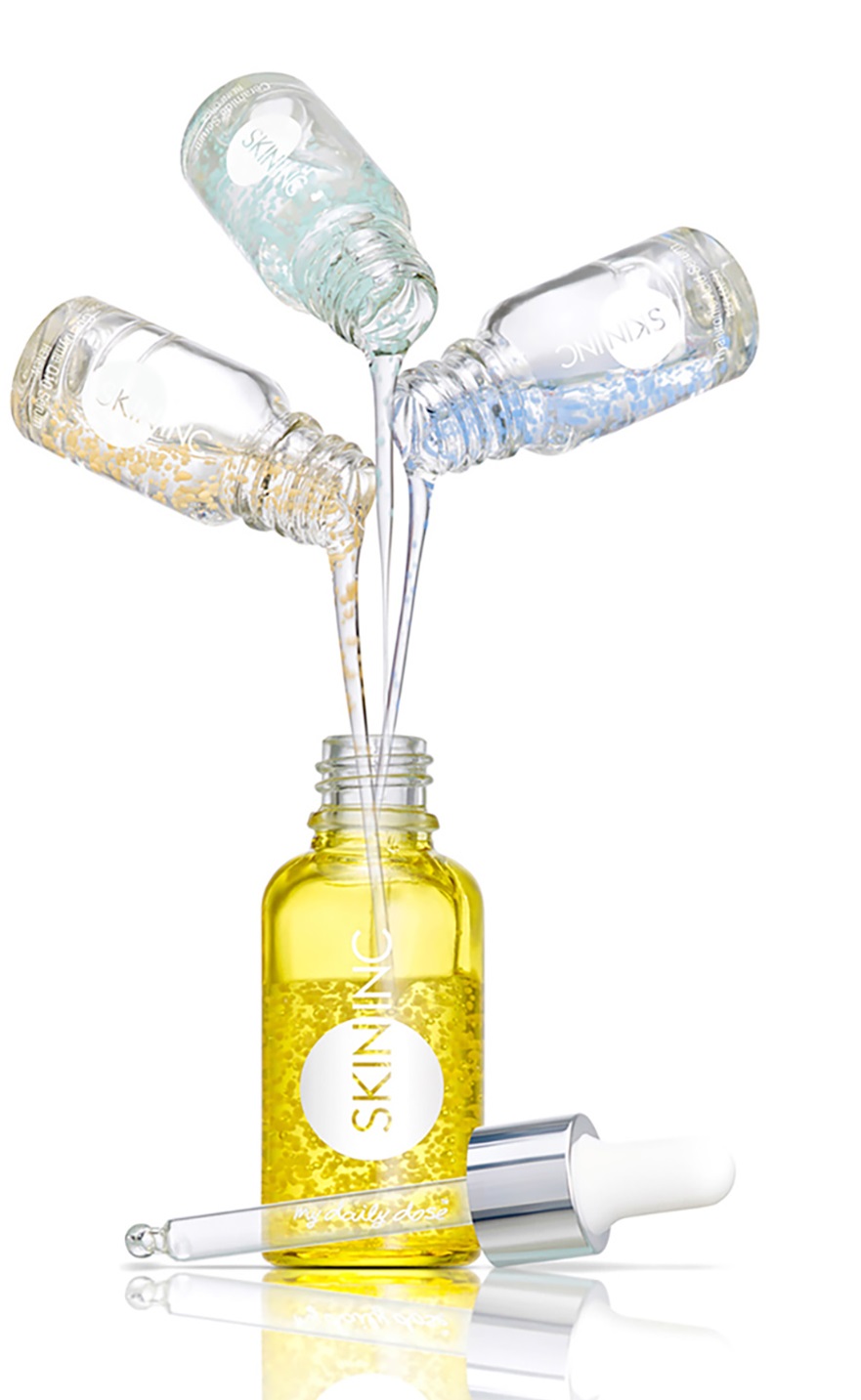 Tan, who calls herself a "true blue tech girl", worked in technology for 11 years before she started Skin Inc in 2008. "I travelled so frequently. And then I became a mum and had two babies. It was all very time consuming and my skin took a toll. I had eczema and my rashes turned into a serious skin problem. I saw so many doctors for steroids and antibiotics to help ease the sensitivity and I just realised, I had to take matters into my own hands to find out what I was allergic to," she says.
Working with Japanese skincare experts, Tan devised an online skin check — a series of multiple choice questions — that could give anyone a skin diagnosis on the go. "It's like having skin experts at your fingertips, anywhere anytime you feel like doing a skin check, you can have it on demand," says Tan. "It can accurately answer questions on your lifestyle and choose a cocktail serum for you."
Having a serum is one of the most important steps in our skincare routine, as it's able to deliver the most potent ingredients directly to your skin. The line includes ten different serums that can be mixed and matched to formulate up to 120 cocktail serums. The technology is patented in Japan: caviar-like capsules that can protect the active ingredients in the formula from exposure to light and oxidisation.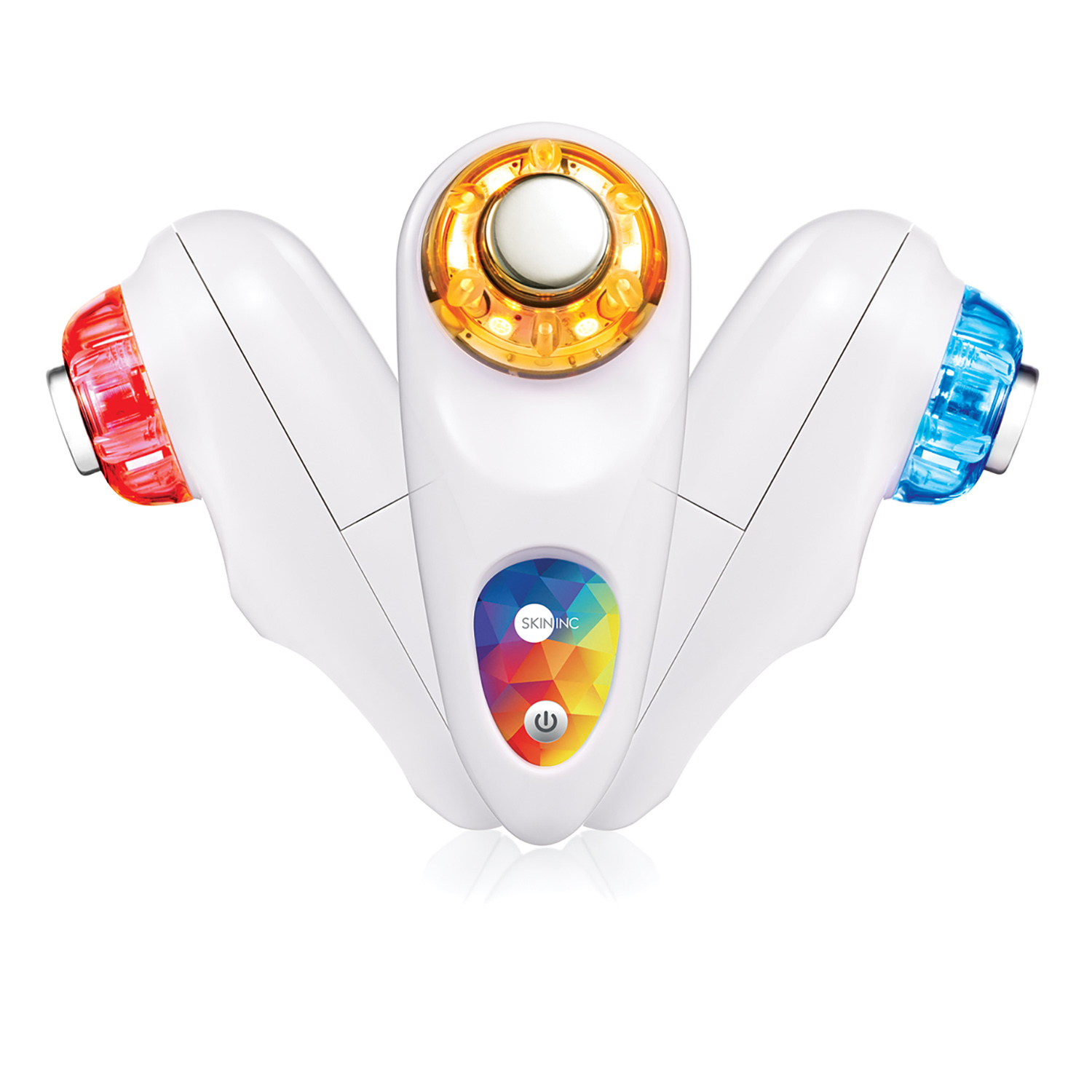 The world of beauty is only starting to explore customisation, and Skin Inc is light years ahead. The cocktail serum has been their best seller for years, and now their latest launch brings us customisable facials on the go - seriously, you can multi-task at home while doing this facial, or even on the plane.
The Optimizer Voyage Tri-Light is a facial device that comes with multi-coloured LED lights to bring LED Chromotherapy and Low Frequency Stimulation to users. The award-winning device is easy to use, and comes with a red light setting to help repair damaged skin cells; a yellow light to relieve dull skin; and a blue light to alleviate acne and calm skin sensitivity.
"We are kind of like the Apple of the skincare industry," says Tan. "I don't think there's anyone like us."