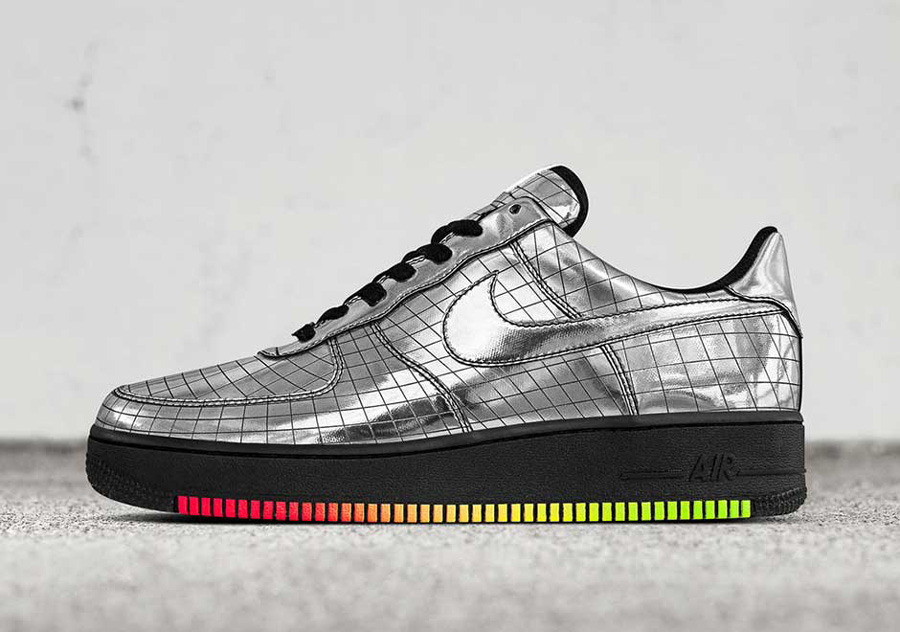 Legendary English musician Elton John has a surprisingly good, and long relationship with Nike— going all the way back to the 1970s, when he was given special editions of the Cortez, Daybreak and Tailwind models. The brand has recently unveiled yet another gift for John: a pair of specially designed Air Force 1 "Jet"s.
The silver upper is a reference to the pop-culture icon's knight status, awarded by the Queen in 1998; it is also a subtle nod to the iconic disco ball, a symbol representing the hay-day of his illustrious career.
The side of the sole and the swoosh on the tongue have a colourful rainbow gradient, representing the vibrant colours of disco and the LGBT rainbow. Above the swoosh is the "BETRUE" logo, Nike's annual campaign that aims to promote diversity and pride inspired by the LGBT community. The openly gay singer has pledged millions of dollars of support to LGBT communities throughout Africa, and is an advocate for gay rights in the United States.
If any samples of the sneaker manage to hit eBay, expect to pay a pretty penny for this very rare pair. Check out all the images here.