Shanghai Tang Creative Director Raffaele Borriello: 'I've Wanted This Since I was 11'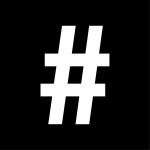 By: #legend
June 30, 2016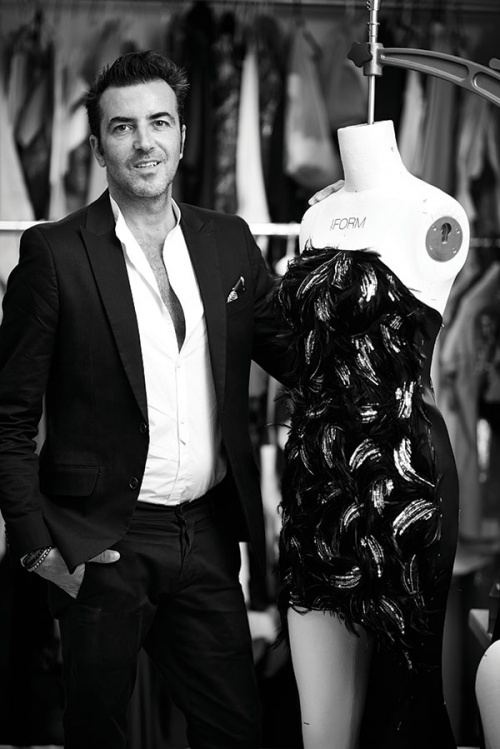 His lanky frame clad in a casual suit, Raffaele Borriello flits breezily from rack to rack at a private presentation of Shanghai Tang's autumn/winter 2016 collection, picking out pieces for the models to wear. The designer pulls coats and dresses off their hangers decisively, giving away hints of the sartorial vision in his mind. This season's womenswear collection is his first ready-to-wear collection for the label, and he knows it inside out.
Borriello is an Italian. He worked for Balmain, Gucci, Yves Saint Laurent and Sonia Rykiel before taking the reins at Shanghai Tang, which is known for making modern versions of Chinese-inspired clothes.
Borriello's interest in fashion stems from constant exposure to it since his childhood. When he was growing up in Rome, he was often mesmerised by the clothes chosen by his mother who, he says, was elegant and who adored fashion. When he was four years old, he would accompany her when she went shopping in boutiques. He would be fascinated when she dressed up to the nines to go out in the evenings. She also gave thought to what her son wore and gave him a say in choosing his outfits, instilling in him an appreciation of style.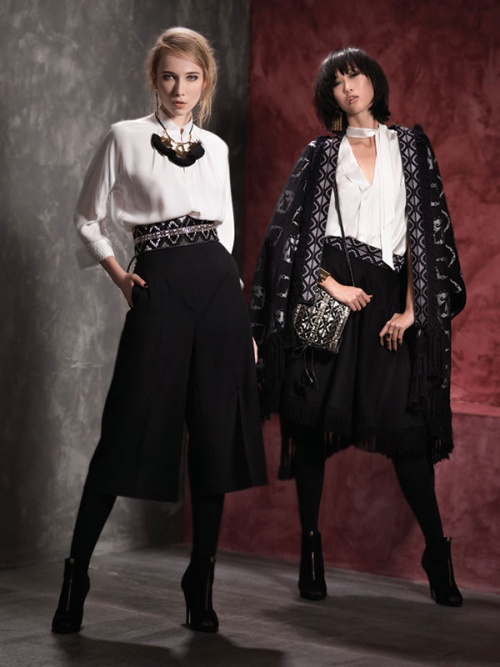 "When I was young, I would draw a lot and just look at magazines and dream about Vogue and all the Versace fashion shows with all the top models," Borriello says. "I think, in Italy, it is easy to be inspired by fashion because everybody loves fashion, and we have a very natural sense of colour and proportion. So, for me, it was natural to decide to do this job. I really wanted it since I was 11 years old."
Borriello spent four years studying at a fashion academy in Rome. He regards the experience as thoroughly enriching because it taught him to appreciate the culture of fashion through theatre, costume and art. It also prepared him for his working life, which began in Paris, at Balmain. "At the time, Balmain was already a very big house and had a lot of ateliers," he says. "So, for my first job, it was great to arrive in this grand maison and to see how people work, and to participate in all the different moments involved in preparing a collection, from designing to manufacturing, to the production of commercials, fashion shows and photo shoots."
Borriello moved to Gucci, where he worked with designer Tom Ford and helped develop the fur and leather collections, and then to Yves Saint Laurent and Sonia Rykiel's label as studio director. Eventually, craving the freedom to work with different brands to share his vision more widely, he became a consultant.
But Borriello became curious when Shanghai Tang Executive Chairman Raphael le Masne de Chermont told him he wished to increase the label's offerings and take it upmarket. "Raphael had seen my different portfolios and collaborations over the years," says Borriello. "It's all about a meeting with the right person with a good project in mind. I love the challenge and I think it is very interesting to work with a brand such as this one, because the DNA is very strong and it is very much in my interest to become a curator of the Chinese aesthetic," he says.
Borriello became Shanghai Tang's creative adviser at the end of 2014. He was intrigued most by the opportunity to study and be inspired by Chinese traditional culture, and to make elements of it more modern and fashionable by incorporating them in the label's collections. He finds this a welcome challenge. He played a crucial part in the creation of the label's Imperial collection of bespoke dresses, dressing many VIPs and international celebrities along the way.
The designer says he had a childhood fantasy about dressing celebrities after seeing a Valentino show in the Piazza di Spagna in Rome. Borriello chuckles at the memory. "Who would have thought this day would happen?" he says. "I had the chance to dress celebrities such as Charlize Theron, Nicole Kidman, Jennifer Aniston – and they are all different. What is interesting is how a celebrity is their own person, and you transform them with a dress that is based on their personality."
Since becoming creative director of womenswear last October, Borriello has taken his time in creating his first collection, with a view to making the offering more cohesive and ensuring it has the greatest possible impact. He feels that Shanghai Tang is a wholesome brand with just a touch of sexiness.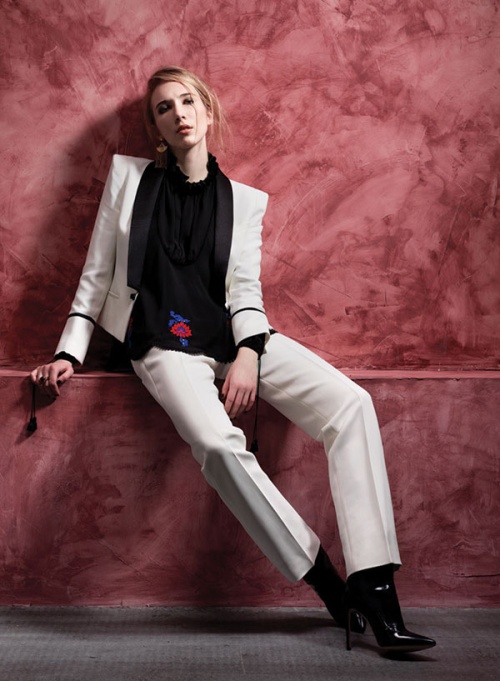 He loves the potential for modern reinterpretations of the qipao, be it with delicate embroidery, with new materials such as pony skin and leather, or with Swarovski crystals.
"I particularly like seeing girls in qipao," he says. "When you translate that in a fashionable way, you can keep the DNA of the company but you can at the same time infuse it with a modern and sexy flair," he says.
The archetypal woman Borriello has designed for this season has effortless elegance combined with bohemian flair. "Just think of Jane Birkin," he says. "We are still working on finding a muse for the brand. It is partly why I think it is interesting to spend more time here in Hong Kong to try and see how different girls and women dress and the kind of attitude that they have."
For his first ready-to-wear collection for Shanghai Tang, Borriello looked to Mongolia for inspiration. He finds Mongolians elegant and opulent. "There is this richness about their aesthetic, their embroidery and sense of colour that inspired me a lot – especially when you see how the nomads travel from village to village with their capes and many layers of fur and colour. It was great to discover all that and somehow translate it and inject that in the collection," he says.
Borriello finds that the landscape for women's fashion has changed since he began plotting his course across it. He thinks the right image counts more than the right product in this era of social media.
"It has become about how many people you can convert, or influence to look at your brand, and it has become an issue of how you show the product on social media and Instagram, and how many followers come to you," he says.
"It is the next step. The success of a brand today is not how many stores you have in the world, but how many followers you have who affect the brand and want to participate in the brand," Borriello says. "Before, fashion was more elitist, but now people participate and evolve with the brand."
Borriello says plans are afoot for more sportswear in Shanghai Tang collections, perhaps as soon as next season. "It is the way we live now, because even though a beautiful qipao dress with exquisite embroidery is great for a party, maybe the lady has something else to do in her life." That modern women desire clothing suited to sportier pursuits is a reflection of the lives they lead.
In observing today's lifestyles, Borriello finds his ultimate inspiration. On his frequent visits to New York, London or Tokyo he pays attention to what young people are wearing. "When you do this job, you are constantly in a creative process. You constantly observe people around you and how they dress," Borriello says.
"I then work through all these visual cues and define how they touch me and translate all that info into a shape or an attitude. But I don't see all this as work because I enjoy it."