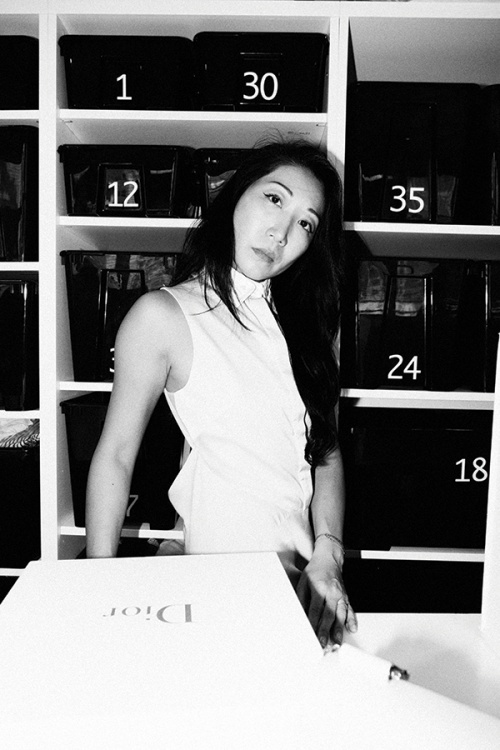 Sarah Fung tells #legend she and her sister Vivien Fung Thomas started Hula to give fashion a second chance.
​When did you decide to start your own business and create Hula?
Towards the end of my last few years at Lane Crawford, I noticed that there was a lot of waste. Products only have a very short shelf life of maybe eight to 12 weeks before it goes on sale, then everything ends up in the warehouse, a sale shop or a staff sale. My friends and colleagues also had a lot of stuff but they didn't have anywhere to put it. I had stuff to get rid of and I thought there was nothing here that felt cool and modern. I felt the products were not shown properly so they just didn't look desirable. I wanted to prolong the shelf life of items, and also I wanted to make people realise second-hand isn't always undesirable. We want to shift the idea that pre-owned is old and dirty when a lot of our products are new.
Is textile waste a huge problem?
Textile waste is the second biggest pollutant and fast fashion has become so popular that we are producing more stuff. Ten years ago things were worth a lot more. If everybody is constantly buying fast fashion, textile waste is going to be the No.1 pollutant. With Hula, I try to preserve quality, design and craft by helping people to afford to buy it in the first place. We also want people to feel like they can resell the items afterwards because things are so well-made. I think that's how the world should change. It's already happening elsewhere but Asia needs to catch up.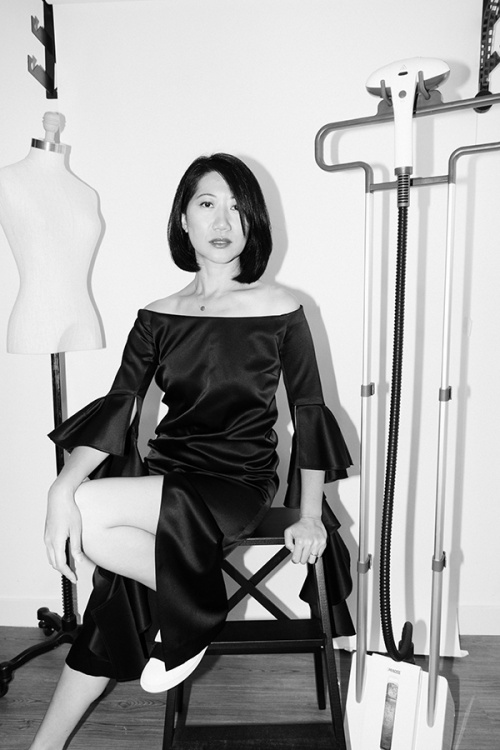 So you're also trying to combat fast fashion?
We're giving people the option to be able to look good at a cheaper price and be able to help the environment. It's hard not to buy fast fashion but it's more what you do with it afterwards. I think it's about making a stance and making people realise the effects that it has. It's not just about textile waste, it's about the lives that it hurts. If you have cheaper and cheaper manufacturing it means something down the line needs to give. We're starting to educate by giving talks about it now, but when I started, I didn't realise we needed so much re-education when it comes to second-hand.
What criteria do you look at when taking in second-hand items from sellers?
Brand is important. We look at the condition of the items so we don't take shoes that are worn more than three to five times lightly. At first it's often what we think would sell, great classics and trendy items, we often take items we think will have longer trend value. We launched four months ago, so we're still gauging what people want. It's interesting, the learning process.
How do you tell if the products you take in are authentic?
All of our sellers are by invite. People can sell, but we need to get them to send things over to check it, and if we're not sure we simply don't sell it. We've got so many people requesting to sell that it's not really an issue to find sellers.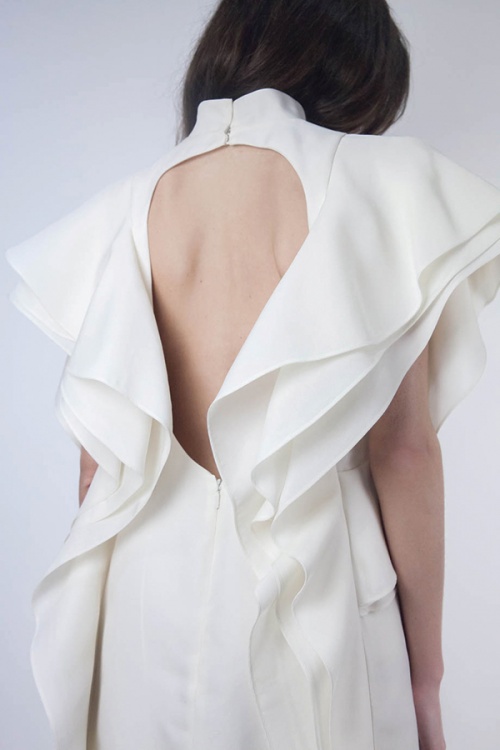 What are you and your sister's backgrounds?
I studied jewellery at [Central] Saint Martins so I've got a lot of different production knowledge in different areas and my sister did fashion. I went into lingerie and swimwear design and that's when I really began producing my own stuff as well.
Who are your sellers?
They're mostly women in the industry who are too busy to do any of this process themselves. That's why we have our Butler service. They have a big wardrobe because they need to look good on a daily basis. They also can't be seen in past season things that often because of their job, but they care about sustainability.
And who are your customers?
They're fashion-savvy, younger, maybe they're just starting out in the corporate world and they need to look good but can't afford luxury products at full price. Students, entrepreneurs as well, but we do have women who are slightly more mature whose thing is really about sustainability. They care less about trends and just want to find a good bargain, help the environment and give back to charity.
You partner with charities and give back. Who are the charities you work with?
We partner with five. One of our main ones is Redress, their message is very similar and I've learnt a lot from Christina Dean, the founder. Initially I knew there was a sustainability factor but she's really taught me a lot about how big this problem is.
Where does Hula come from?
From hula hoop, it means an infinite circle and it ties in with the recycling message. Our tagline is from you, to us, to others, and we want to encourage passing from one to another.