Sam Hines On Phillips' Hong Kong Watch Auction and Market Evolution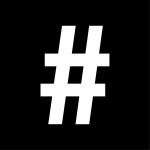 By: #legend
May 31, 2016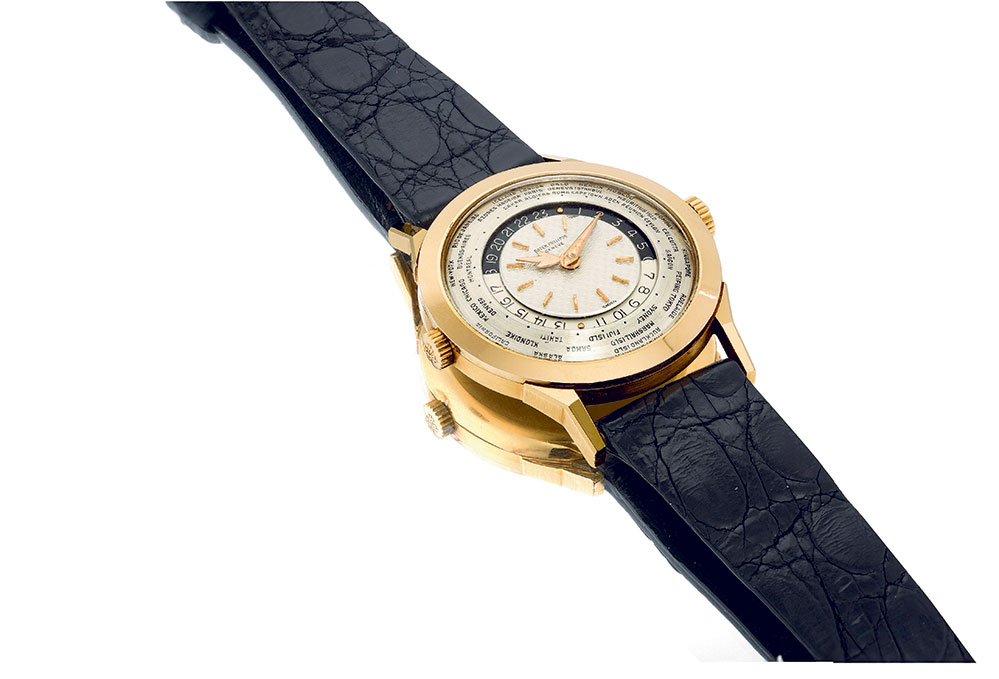 Phillips auction house, in association with Bacs and Russo, is back in Hong Kong for its second auction with an exquisitely curated selection of vintage horology – more than 380 pieces expected to raise a combined US$15 million – for its Southeast Asian clientele. Sam Hines, international head of watches, senior director, tells #legend of the market's evolution, the star lots and suggests the perfect entry-point piece for the novice collector at auction.
What did Phillips learn from its baptismal auction in December in Hong Kong?
It reinforced Asia's appetite for vintage watches and I think that's a testament to the expanding knowledge; typically sales in Hong Kong were always filled with modern contemporary pieces. You know we used to do auctions where we had 600 lots, all were modern. So for this auction we've tried to get as many vintage pieces and as much variety as possible. The Asian market is arguably the most important market in the world in terms of watches, and we're on that upward swing. Some of the world's leading watch collectors are here in Hong Kong, but what we're seeing also is an appetite from mainland China, Indonesia, Singapore for vintage watches.
The standout watch in December was the Patek Philippe 3450. How would you contrast the 2499 (est. US$1.2 million to US$2.25 million) in this sale?
The 2499 is probably the 'blue chip' vintage watch – if you have a vintage Patek collection you'd have to have a 2499; all the most important collections in the world do contain 2499's. Its been six years since it was last offered at auction, we offered that at Christie's, and there are only six examples in the world. We know where the other five are and they will not be coming out from those collections anytime soon. And in the last two years, there has been a big upward swing in the value of the 2499s. So it's hitting the market at the right time, and pink gold is a very Asian appetite. This one was made in 1968 – there were two pieces made before and the others were slightly later. This one was first offered for auction in 2003 for a million Swiss francs, so there is a lot of interest.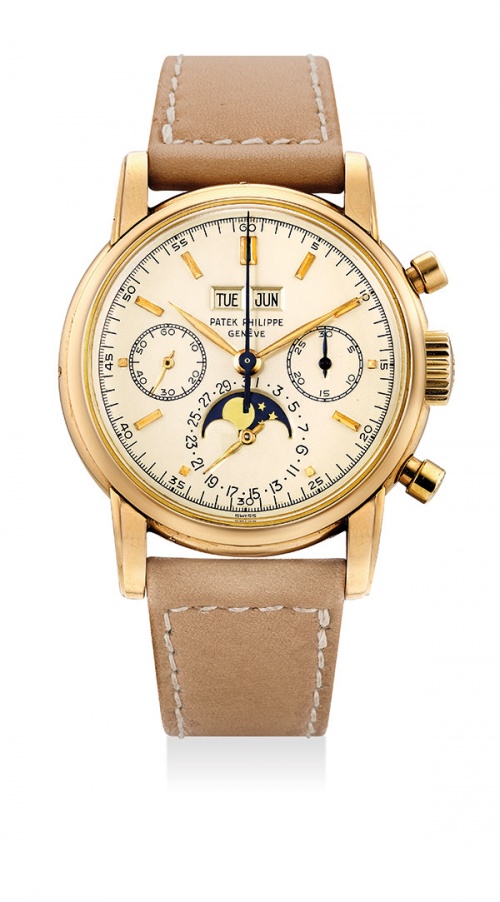 In terms of mainlanders, are there micro-trends developing in their taste?
I think sports Rolex's are becoming increasingly popular for them, but then, not just in the mainland, but the entire world.
Why?
I think the fascination with sports Rolex is that the collector has a voice. You go to watch blogs and discover variations in dials, bezels, so I think it's very interactive process, whereas with a vintage Patek, you can get an extract from the firm saying when it was made. It's personal but in a very different way.
The watches are all from private collections today, yes?
Yes. We strive to try and take as much privately owned property as we can, just because the watches are well cared for and collectors like to buy from like-minded people. When the market's doing well it usually draws out property. If you've had a collection for 10 years then the value's usually a lot more.
I'm a young millennial with a nascent watch interest. What would be a great entry-point purchase at this auction?
Being a lover of Rolex I'd have to recommend a Submariner. It was first launched in 1954 and you can see how it has evolved over time. We have a model from the 1960's at US$10,000 to US$15,000, and I would start there. A sports Rolex. They are made of steel, so you don't damage them; they are easy to understand and can spur a budding or aspiring collector to learn more. That's where I'd be headed if I was looking for an entry-point investment.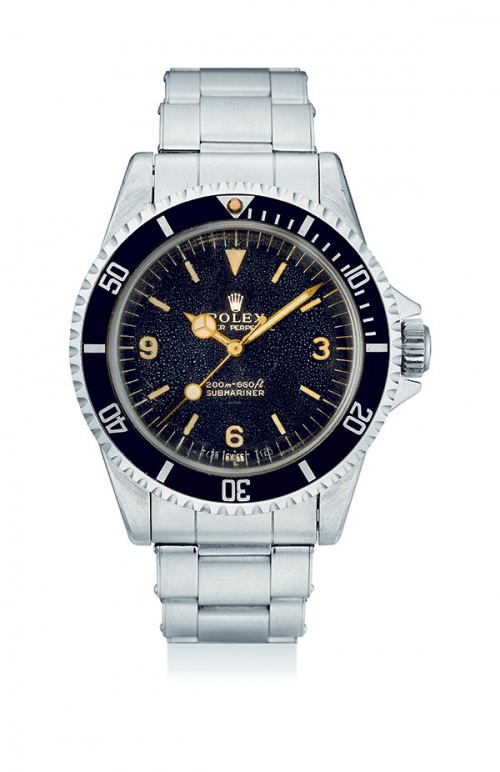 How does Rolex maintain its stature in the business?
If you ask anyone to name a luxury watch, it's Rolex, whether they know about Patek Philippe or not, it's always Rolex that springs to mind. Because Rolex are so private, there is a sort of mystery around the company, an aura. In terms of vintage, they don't get involved with authenticating or anything like that, and it helps them, because the market is the determining factor, as where with other brands, it's the brand which is determining the market. It's a bit like Roald Dahl's Charlie and the Chocolate Factory where no one ever goes inside the factory but they keep producing these great things. Rolex also stick to what they know with current production of their sports watches. They are not trying to tap into the minute-repeating market, for example, so they are very specific.
You must have seen great change in this business in rapid time.
What I find in a lot of areas, collectors know each other, so when one starts collecting a certain thing the other starts collecting because they compete against each other. The main thing about vintage watches is the knowledge. When I first started in this business 20 years ago, we were selling Paul Newman's for US$10,000. And now they are US$200,000 plus. And you can look at the knowledge at watch auctions via the catalogue. Today we have huge books, lots of footnotes. When I started it was five watches on a page and some of them might not even have straps. We didn't know – people would pay the same price for a watch in bad condition as one that was pristine. But now it's a trophy market, as you know.
Do you and collectors care for smart watches?
A lot of the collectors are wearing an Apple watch on one wrist and a half-million dollar Patek on the other. But I don't think it has much impact on the high end.
What's your definition of success this time around as opposed to last?
Solid sell-through rate. Hopefully we'll sell 80 per cent to 90 per cent of the watches we have at good prices. Sellers have trusted us and given us their property. So having happy consigners and happy buyers makes for a good success in my experience. And a couple of world records we hope as well.
Last year we sold 10 watches over US$1 million; in Geneva we achieved the highest price ever paid for a Rolex, the oversized split second which made US$2.4 million. What's surprising is that the watch sold at Christie's in 2013 for US$1 million. So it's a huge appetite for great quality. Is that because collectors – the economy is the same – like to cheer themselves up by buying a nice watch, perhaps.
What percentage of your clientele is female?
Yes. I would say it's maybe 60/40; five years ago it was 70/30; and 10 years ago it was probably 90/10. And here another point about Rolex is that females do buy Daytona's and they do buy Submariners, so they are contributing in that way. In Asia, more than the US or Europe, women are buying the heavily diamond-set watches, too. So yes, females play a much bigger role in Asia than in others parts of the world and I've seen mainland Chinese ladies wearing really top-end Patek's, split-seconds, minute-repeaters, so yes, it's an exciting demographic.
What do you feel about the influence of Hodinkee?
Hodinkee's great because when they first started you had several different blogs. They've centralised the information and I think that's helped the market, helped spread the word. They have great articles, and they have good style too. They sell books, straps, all these things you had to look hard for, but now Hodinkee has them right there, and I think they've been selling some very nice watches. Sometimes, I've even heard collectors say at auction: 'oh that received the Hodinkee vote of approval'. Funny. But yes, it does have a big influence.
What's now the Holy Grail for Phillips? What's next?
We want is to continue with our quality over quantity mantra and offer the very best watches that are available. The problem is they are hard to find and competition is strong. But Phillips is a nice company. At other auction houses the specialists are under a lot more pressure, in terms of budgets, but also getting involved in bureaucracy. At Phillips, there's less bureaucracy, and that's because we have five departments and all are specialists. And Edward Dolman [chairman & CEO of Phillips], who was the CEO of Christie's for many years, has a very soft management approach. He believes that if you've got a good specialist who is hungry they will go out and win business and he doesn't really use the word 'budget' very much.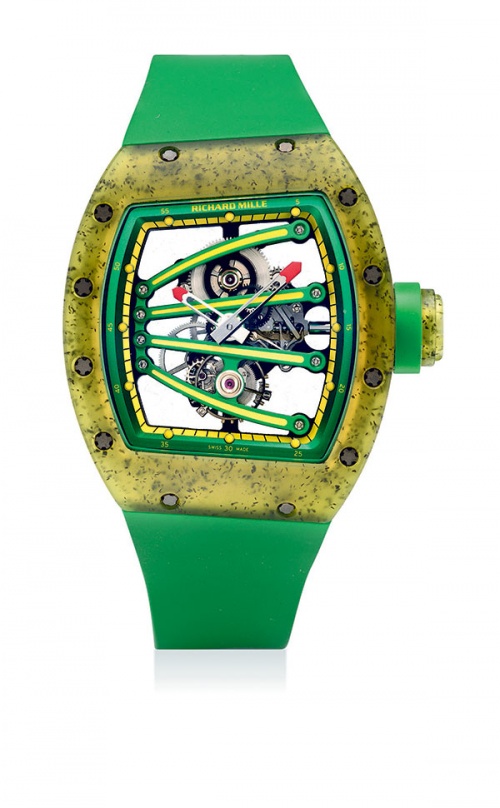 We go from provenance to avant-garde it seems. You have a Richard Mille Yohan Blake watch at this auction.
Yes. It is very cool and that's the great thing about watches. It's the most cutting-edge design of the last two years and then you've got a Patek from 1954 in the same auction. So, there is a huge variety in style and time period. It's very stimulating. There has been great interest in that one. It's so light. Richard Mille's biggest market in the world is in Malaysia, and again, that's because collectors there are very social and they see each other, so one buys and then another buys and a trend develops. Singapore and Indonesia too.
How do you feel about someone like singer John Mayer – who goes online and writes both positively and negatively about different watch brands.
It's interesting and I think it helps the market. It spreads the word. Charlie Sheen, does the same, he talks about watches. On Forbes magazine you had Howard Schultz [CEO & Chairman Starbucks] wearing a Paul Newman. It's all good press. That's what's really grown in this market. One very big collector was film director Michael Crichton, he had amazing watches, as did Eric Clapton, who sold some Rolex's at Christie's in 2003. I'm even hearing that Jack Ma of Alibaba is now beginning to buy watches; certainly we keep sending catalogues his way!