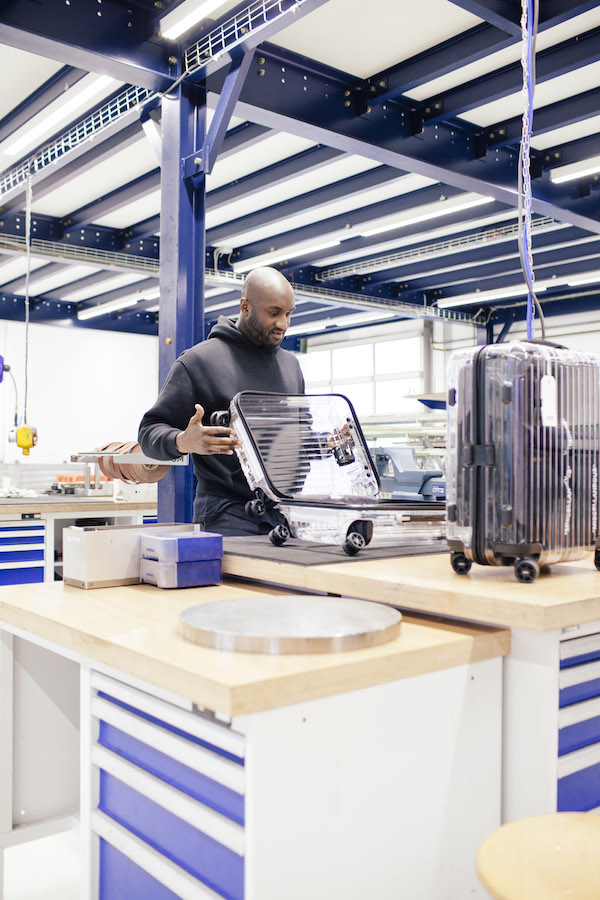 Rimowa debuts its second streetwear collab this year c/o Virgil Abloh. Initially shocking us with a release of luggage with Supreme, the highly coveted travel brand is known for its slick looks and wheels that can roll over just about anything with ease. This LVMH concoction probably made its start when Virgil Abloh was appointed artistic director of Louis Vuitton earlier this year, and Rimowa being acquired by the group just last year. Nonetheless, the luxury conglomerate knows how to make products that has the whole world spinning.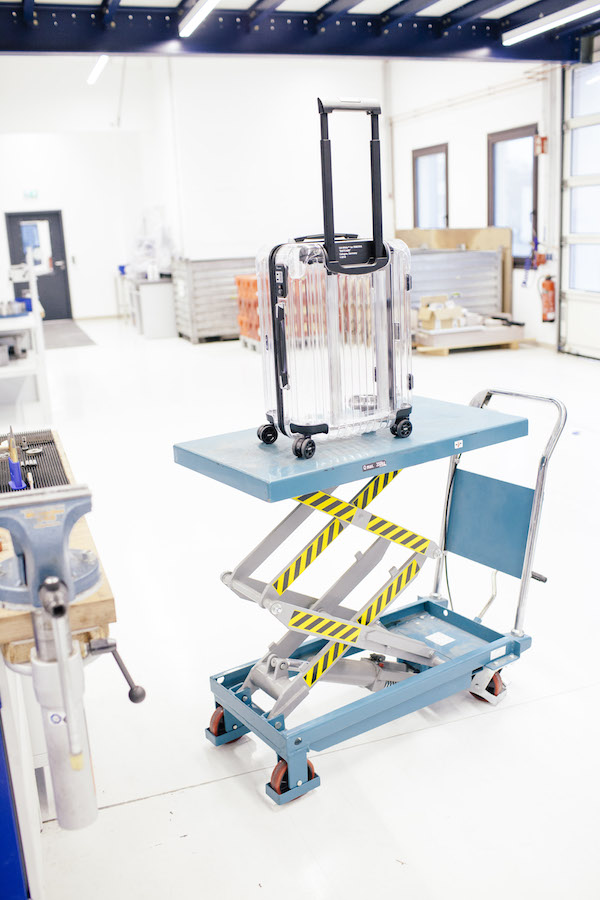 The Rimowa x Off-White case is built to fall under Rimowa's Essential collection, where the cases weigh 30 percent lighter in polycarbonate than the rest of its product lineup. Made with a transparent polycarbonate shell, the case is accented with black fixtures and no interior lining. "This collaboration was an experimentation where we studied traveling and one's emotional connection to their own "personal belongings", Virgil Abloh says about the collection. A play on the irony of privacy culture and how reluctant we are about the entire TSA process in general, this case is a humorous response that negates the sentiment by letting all hang out.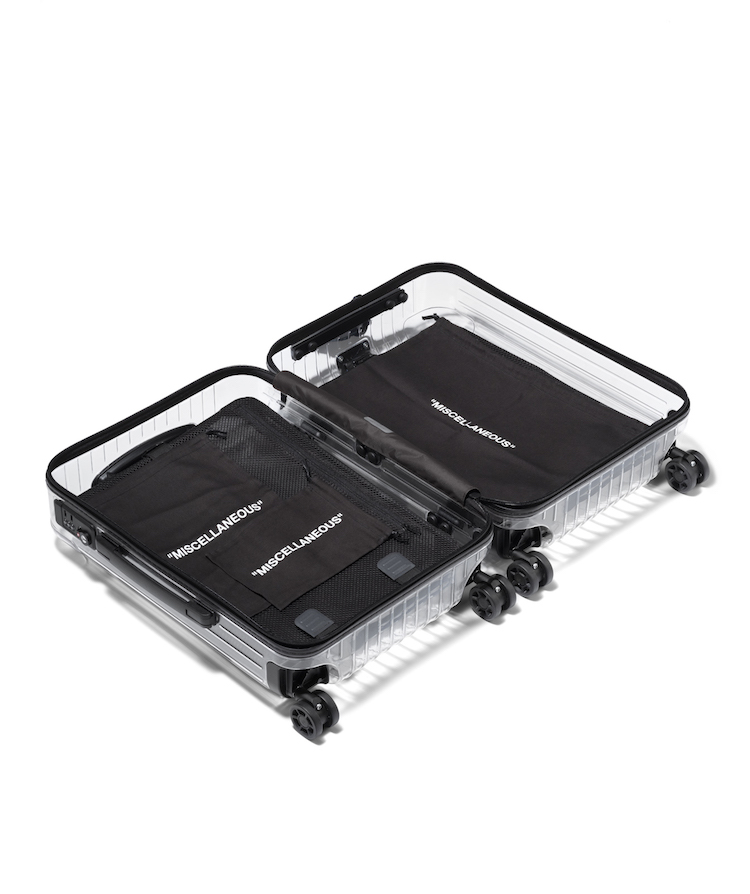 Instead of a lining, the case will come with various customized organization pieces labelled "miscellaneous," as well as a spare set of fluorescent orange wheels to emphasize the Off-White injection. The suitcase is set to make its global debut on June 20th during Paris Fashion Week at Off-White's menwear show and will be available for purchase at select Rimowa and Off-White stores from June 25th.