Burberry decoded: 8 distinctive Riccardo Tisci injections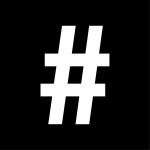 By: #legend
November 14, 2018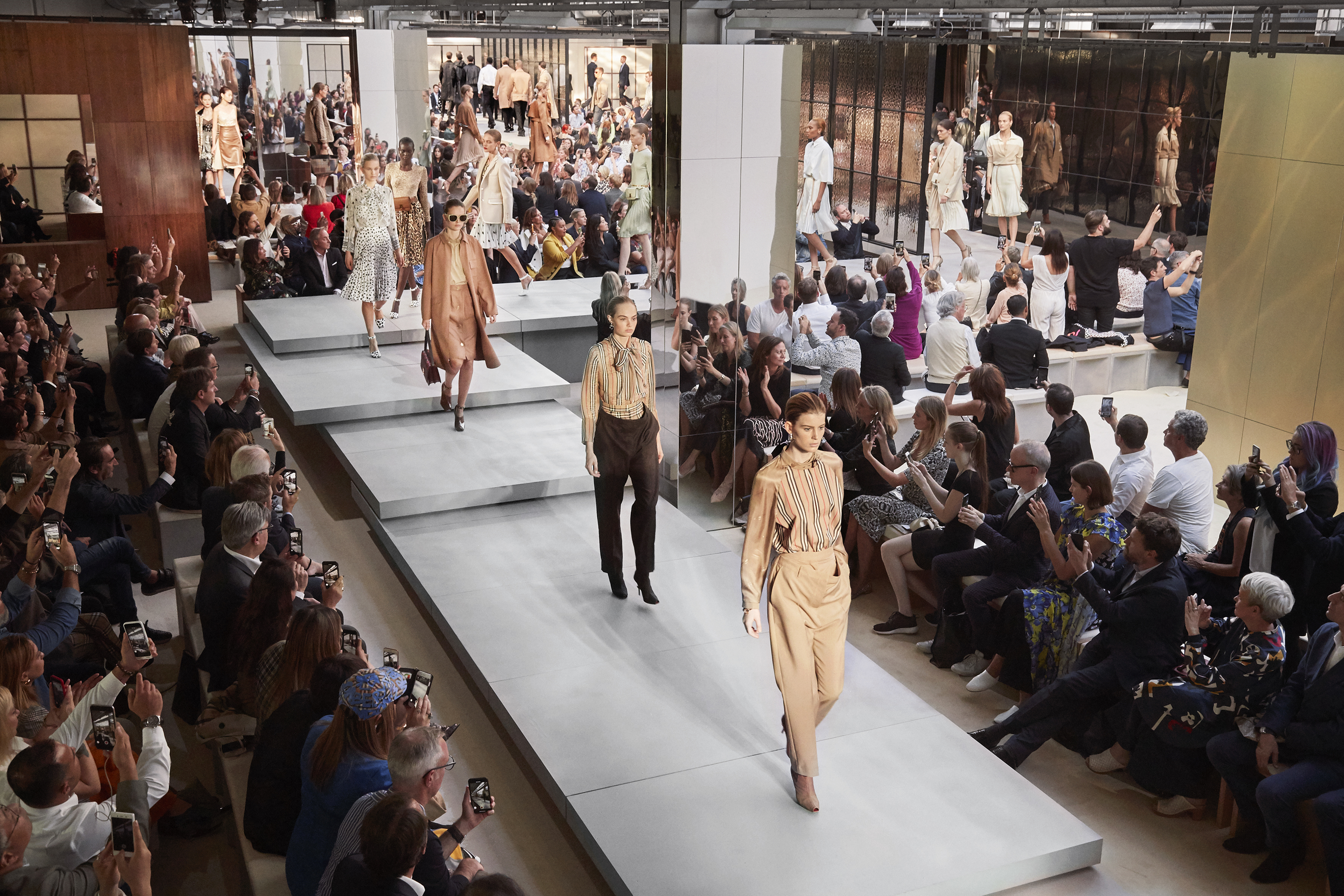 In the midst of some controversial shuffles within the upper deck of the luxury fashion circuit, we can rely on Riccardo Tisci to deliver a forward-thinking collection that perfectly exemplifies what it means to take on the helm of a brand with deeply rooted historical lineage. His darkly romantic yet subversive approach to clothing is the lift Burberry needed to break out of their positioning as a classic British heritage label, famous for their trench coats. His appointment as Burberry's new chief creative officer will diversify the label and question their existing boundaries when it comes to design. Tisci's ability to create a slow-burning underbelly of desire, and reinstate a more contemporary and relevant audience, is exactly the edge needed to keep Burberry rolling with the punches as the fashion landscape continues to be predominately shaped by streetwear.
Having been one of the early adopters when it comes to combining luxury and streetwear, here are eight distinctive features from Burberry's SS19 collection that were undoubtedly personal touches from Mr. Tisci himself: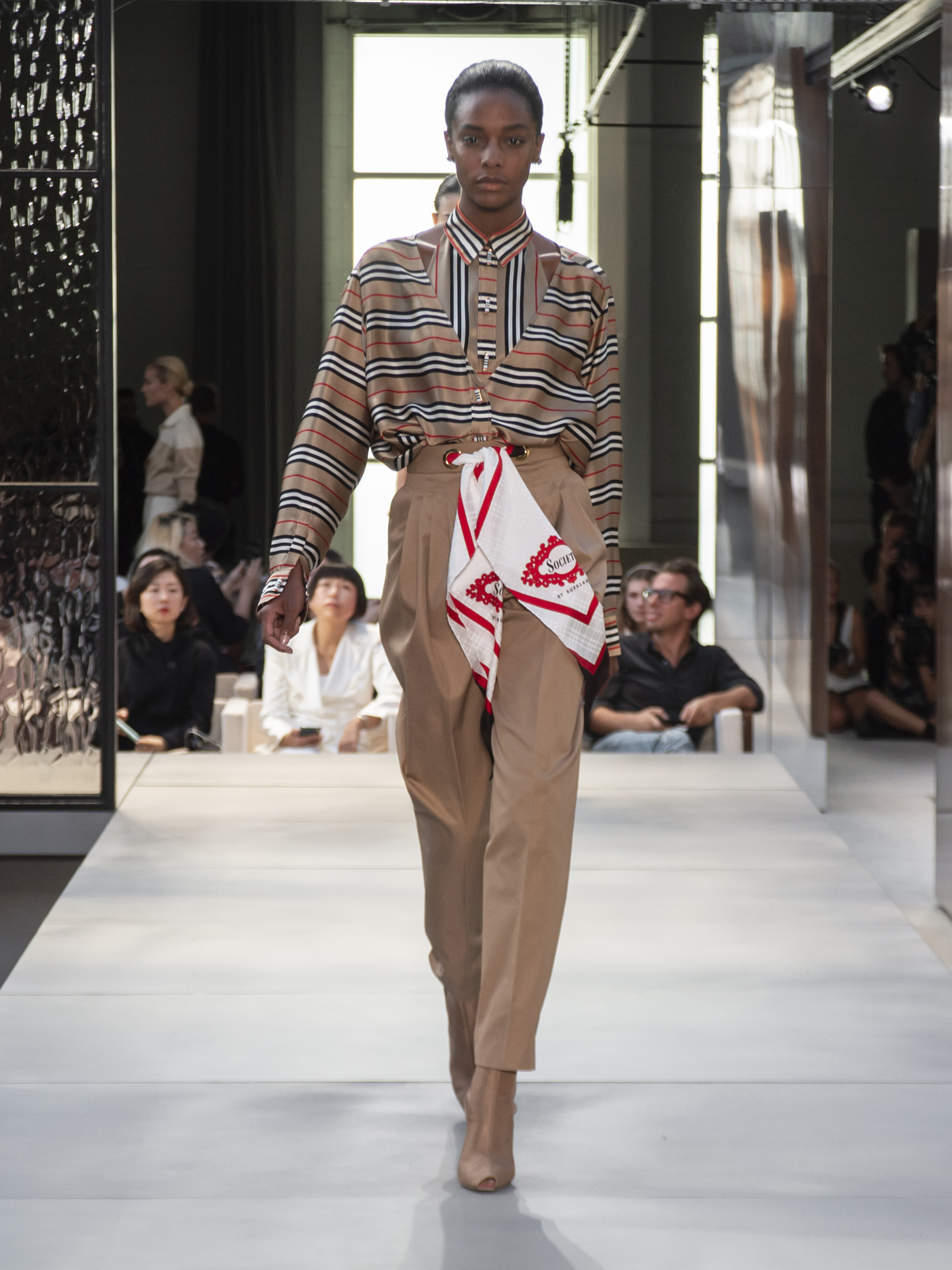 First: Check, recheck, and remix
After serving a 20-year hallmark for the label, the famous check logo was one of Riccardo's first major overhauls on the brand that marked the start of his era. Tisci redesigned the logo and introduced a new monogram print with artist Peter Saville and guerilla advertised his rebrand globally planted in different forms. Locally, Hong Kong received Burberry wrapped trams, while London got wrapped cabs; Sunset Beach, Shelter Island, New York was struck with Burberry beach umbrellas; and a giant inflatable monogram teddy bear sits pretty on the Xintiandi Taiping Lake, Shanghai. These playful marketing tactics has the whole world watching Tisci's takeover; whether you're fashion conscious or not, it's been hard to avoid having seen the vibrant orange and white on beige "B" monogram print already.
Though the check print has been axed and will now be considered an "archival" part of Burberry, Riccardo Tisci reintroduced the check in pinstripes on a variation of looks in the SS19 collection. The stripes were refreshing and Tisci gave the print a real purpose in the new collection: reconnecting his Burberry with its predecessor, Christopher Bailey, but reinterpreting it to better serve his own designs.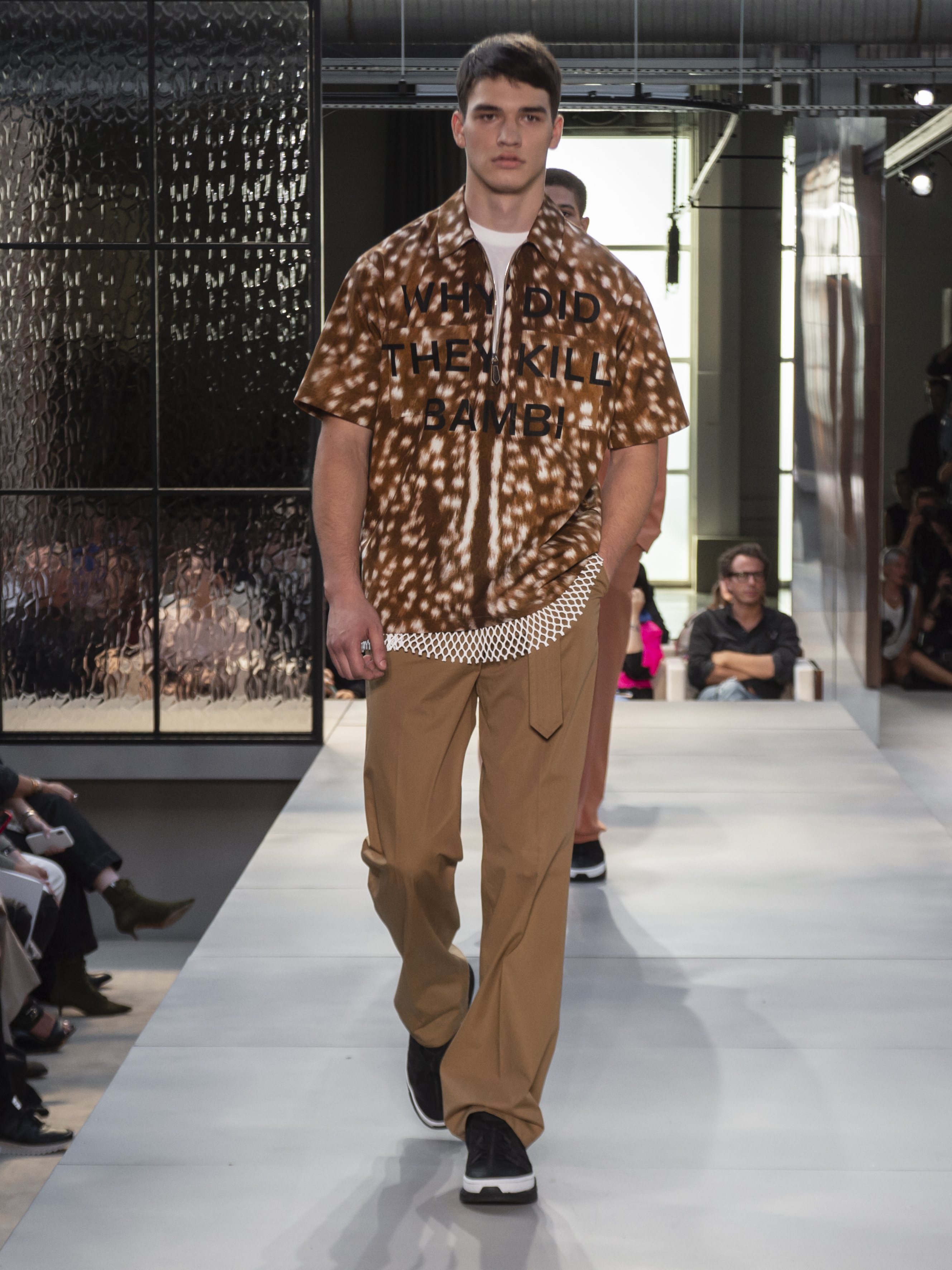 But why did they kill Bambi?
In 2013, Riccardo at Givenchy rolled out the infamous Bambi motif print on a black t-shirt for US$325, before it was kosher to sell t-shirts at a US$325 price point. Suddenly the success of the print issued a whole range of ready-to-wear and leather accessories with the instantly recognisable Bambi print. It became a hot commodity, hardly getting a chance at life on the sales floor as people cleaned out each drop that would come into boutiques. You've seen this exact print everywhere: whether you own it, you've seen it on someone else, or through the plethora of fake reproductions that have made it to mainstream fashion.
Bambi was referenced in the Spring/Summer 2019 collection in a menswear look that had a deer printed button down with the words "WHY DID THEY KILL BAMBI" printed across the chest. This was a subtle self-proclamation of his reign on Burberry by crossing over this reference that was once defining iconography during his time at Givenchy. This could also be a clever statement that coincides with his announcement to abolish the use of fur in further Burberry collections.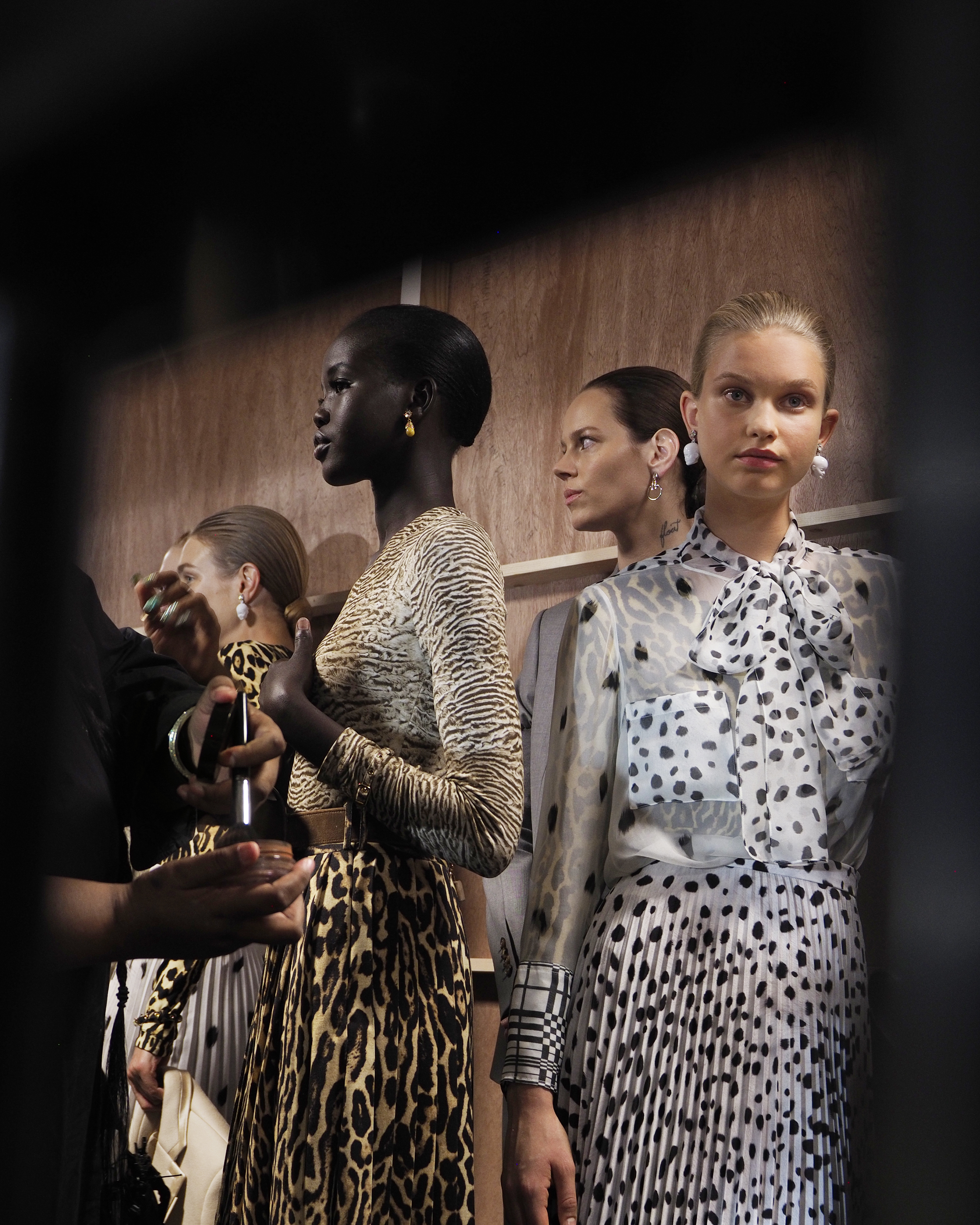 And when you thought you were done with the animals….
Though Burberry will be headed towards a more sustainable, furless future, it won't stop Riccardo from using animals in the collections. An abundance of animal prints were observed across both menswear and womenswear, whether it was a collared shirt or pussy bow blouse. Patterns of cows, deer, panthers and Dalmatians were rendered and served a number of looks in the collection. Tisci is known for using his fair share of animal graphics at Givenchy: prints of leopards, zebras, and the ever-so-famous full frontal of a Rottweiler were common choices for the fashion house.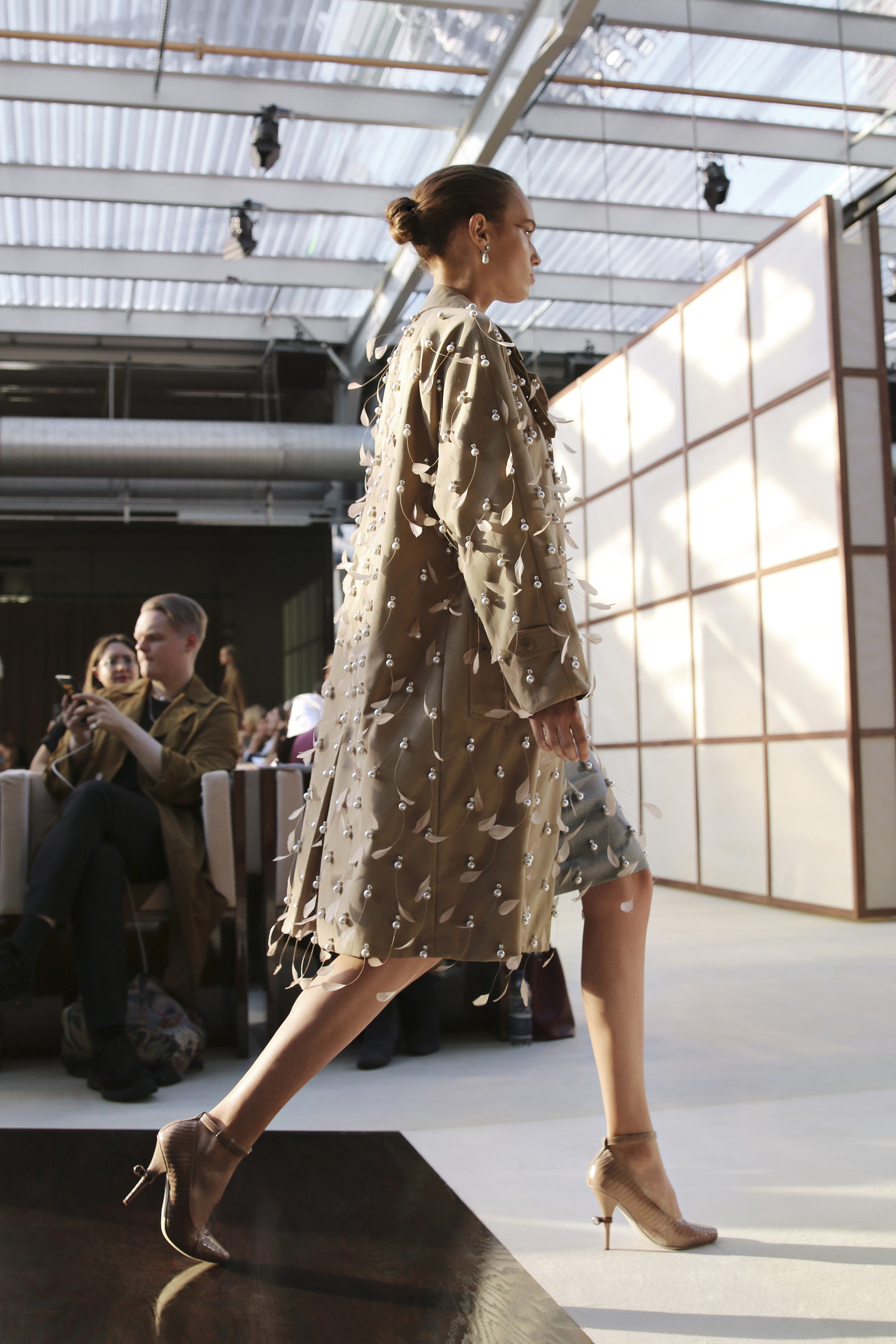 Crystal Scenes
Tisci's final collection with Givenchy was Pre-Fall 2017. The look book included a black silk suit set and lace evening gown that were treated with ornate jet black bead embellishments. He carried on this same design feature in the Burberry collection with a black blazer coat with a beaded shift dress underneath decorated with similar black crystal droplets. He also had a few tailoring pieces that were covered in beaded pearls. Each pearl was finished with a crystal and a long fluttery white feather. These ornamental pieces are a continuation of his personal technique; his meticulous work can be seen in both his past ready to wear and haute couture creations, making it a distinguishable part of his body of work.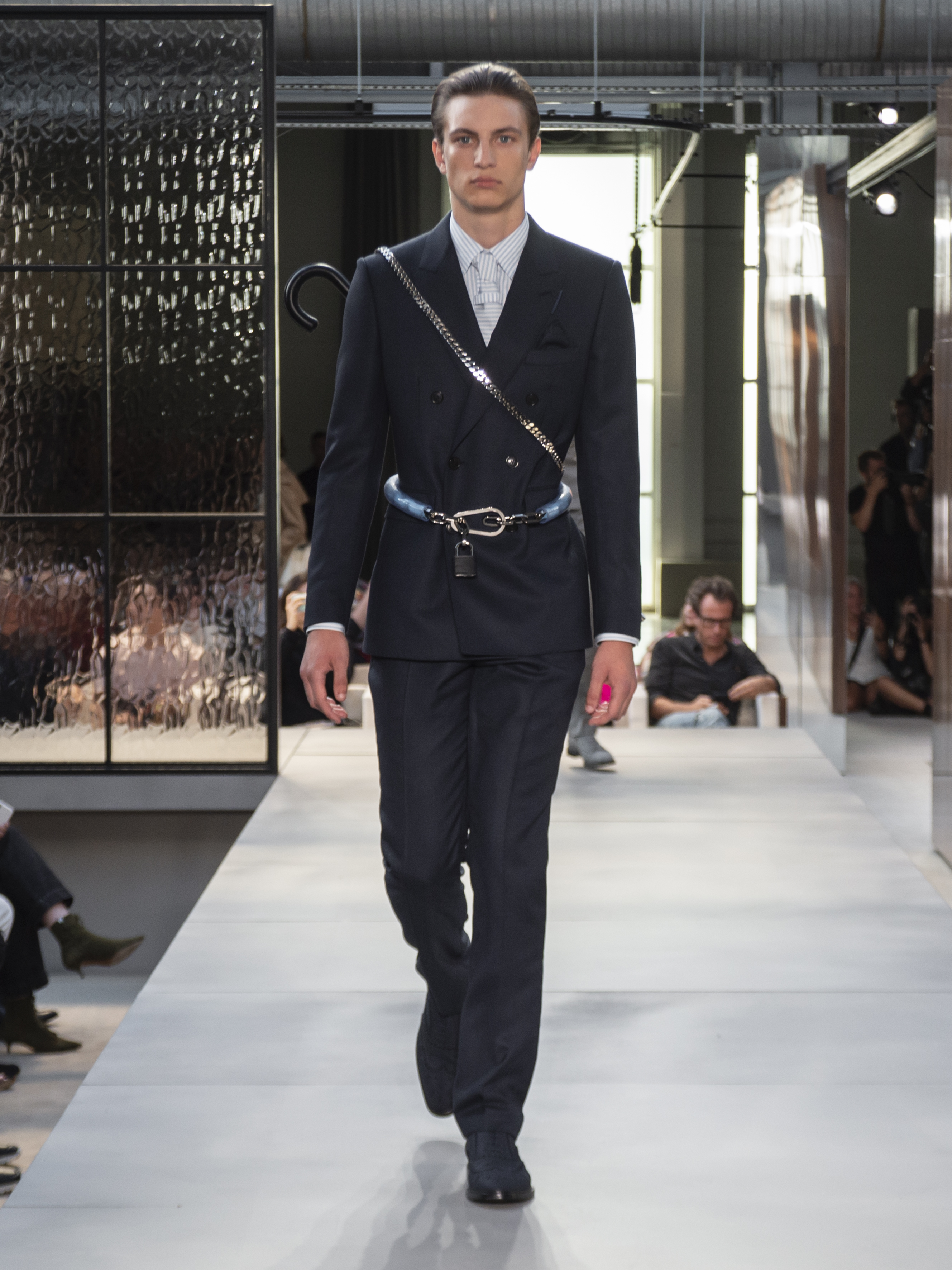 Umbrellas for the boys
The massive 135 look show was segmented into different sections: tailoring, streetwear and evening. As they started introducing the menswear tailoring, models in double breasted blazers had bike chains wrapped around their waist and Burberry umbrellas holstered to their backs with a second chain sling.
Tisci has never shied away from adding arousal to his clothing, and these menswear accessories straddle the line between his sensual aesthetic and Burberry's heritage. Each bike lock and umbrella was leather wrapped with a carabiner and PVC tubing to finish; the Cuban chain used to make the holster's sling also looks similar to the hardware choices Tisci made at Givenchy. The classic tailoring juxtaposed with sturdy utilitarian accessories pushes Riccardo's Burberry man to be more experimental than ever.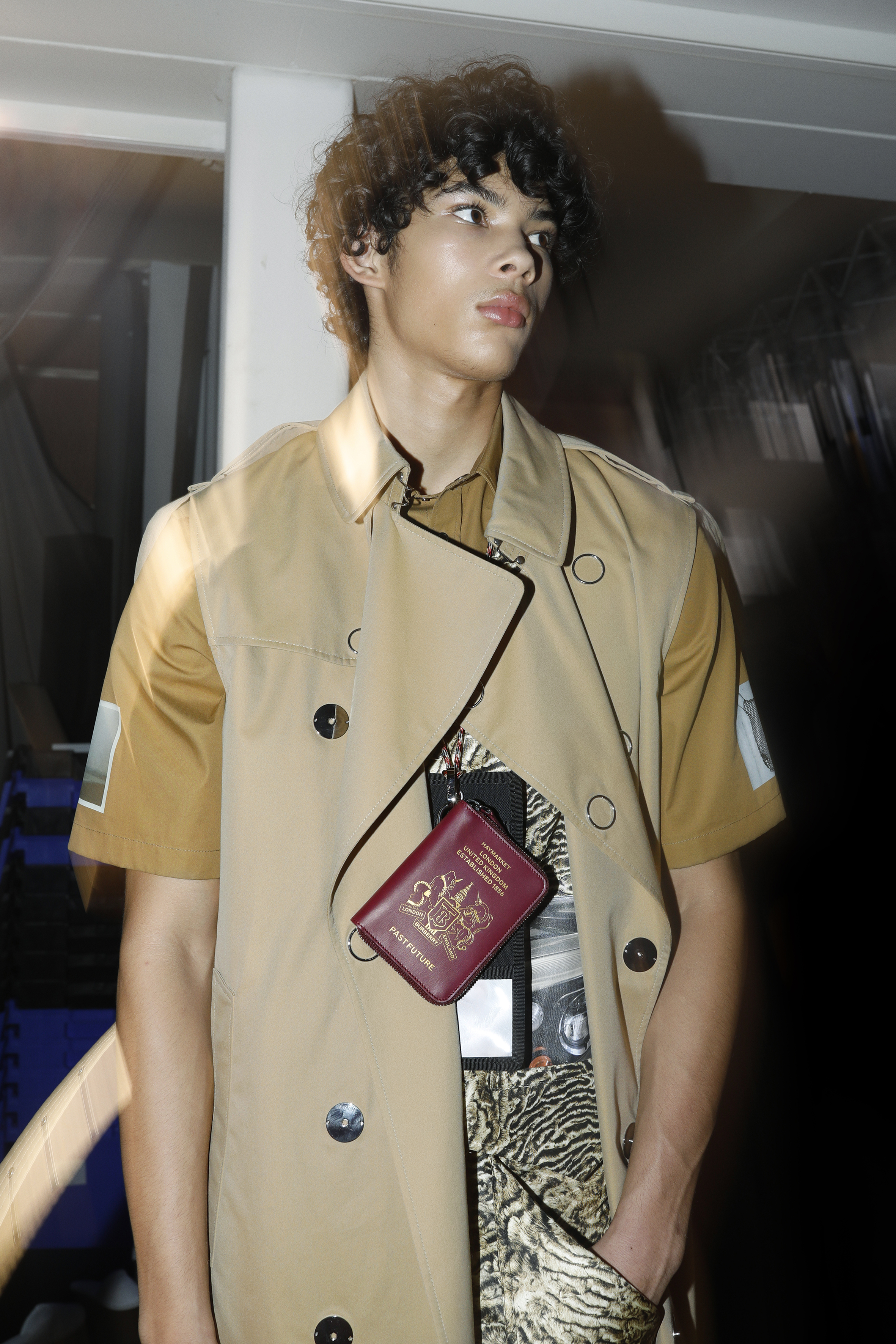 Then it gets a little political…
As the collection progressed, the second half started to bring out more of the looks that we would come to expect from the designer's personality. The bold streetwear transition and statement pieces became apparent, with a couple of the models wearing Burberry passports around their neck with "PAST FUTURE" on the foil stamping.
Tisci altered the Burberry logo by redesigning a new typeface, removing the pre-existing symbol of a knight on a horse, and added "England" to their secondary line so the logo simply says, "BURBERRY LONDON ENGLAND." This strengthens the emphasis on Burberry being a quintessentially British brand, with the new logo sporadically making an appearance on a printed dress or bag in the Spring Summer 2019 collection.
This ties back to Tisci, being an intensely Italian designer at a British fashion house; he slyly draws attention to the political climate surrounding Brexit and the United Kingdom's recent departure from the European Union. The burgundy passports were in reference to the old EU, as the UK moves to reinstitute their passports with its former blue color. Ironically, the re-establishment of the British passports will be manufactured by a French-Dutch security company, rather than the British company, De La Rue, who currently manufactures the UK passport. It was an interesting choice to reference something of this political magnitude on a fashion front, and though Europeans like Tisci may not personally feel the wrath of the radical changes due to the comfort of corporate with the Burberry family, he still exemplifies that you can incite commentary whilst keeping the approach tactful and in good taste.

Now let's talk about diversity
The casting for the show had a great mix and was full of representation, Tisci's all-star connections brought on an onslaught of headlining models to walk his debut collection. Classic British supers like Jourdan Dunn and Lily Donaldson, to personal favorites Irina Shayk, and Mariacarla Boscono. Boscono is a notable long-term friend of Tisci, having faced numerous campaigns for Givenchy during his tenure. Boscono seems to have put her runway career on the back burner for a while, but made her reprise at the Burberry show for Riccardo, reintroducing herself as a fiery ginger vixen. The statement seems like a Tisci induced idea, cleverly disconnecting her from the recognisable rich brown locks that made her such a staple for Givenchy. Kendall Jenner was also an integral part of the lineup, as she's been sitting courtside the past few fashion week seasons and scaling down her runway appearances. Her return to the catwalk for Burberry made buzz, as it was the first show she walked for this Spring/Summer 2019 season. Riccardo also made it a point to have the show be a celebrity free zone; minimising attendance to fashion titans and key media. The lack of A-list names and millennial front rowers was a bold social statement for the designer, given his strong relation to the Kimye comradery and all things regarded as defining fashion today.
The Soundtrack
Finally, one of the last touches that rounded out the show was the soundtrack used. The track was specially curated by Rob Del Naja, a member of the British musical group, Massive Attack. Tisci credits Del Naja for being an important point of inspiration during his studies at Central Saint Martins. On the day of the show, Tisci took to Instagram to say, "Massive Attack have had a huge influence on me my whole life – I discovered them when I was a student here in London and when I started planning my first Burberry show, I knew we had to work with them to bring back the sounds I was so inspired by."