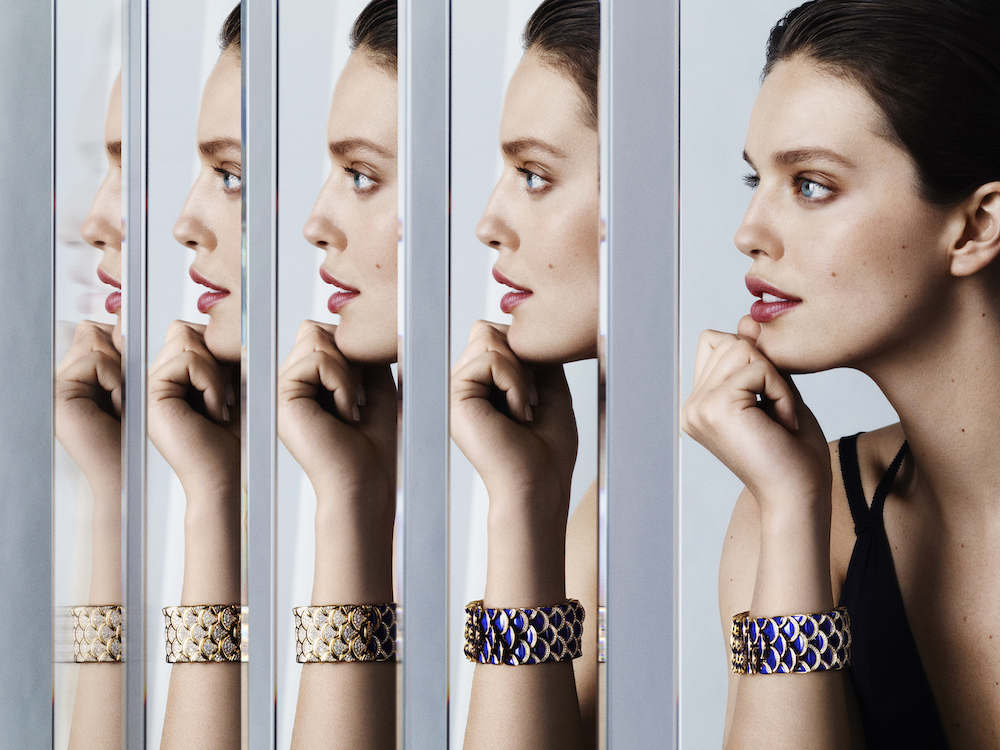 Throughout its storied history, Cartier has determined the fates of some of the world's most exquisite gems. Diamonds such as the Williamson, the Hope and the Tereshchenko have been cast as the starring role in masterful works of light and style. Coloured, fiery or magnificent, all are Cartier stones with a storied past.
In this magical metamorphosis the house conjures, it starts with a simple, yet exceptional stone. The destiny of the stone is sketched, illustrating the essence of the piece it will become. The Cartier craftsmen pour over the concept on paper, mapping out every line, shadow and colour, before carefully constructing every detail. The magic of Cartier is at work in the hands of expert craftsmen who transform a rare, precious stone into a multifaceted, exquisite piece of jewellery.
And so it is with Résonances de Cartier, the maison's latest high-jewellery collection, in which a frisson of energy embraces one creation after another, awakening the senses. Just to get set the waves of wonder flowing, there's the Clair Obscur Ring, in platinum, contains one 2.73-carat Fancy Black pear-shaped diamond, one 2.05-carat pear-shaped diamond, black lacquer, brilliant-cut diamonds; the Orbite Ring in white gold, comprises one 5.02-carat and one 4.72-carat half-moon shaped diamonds, calibrated rubies, brilliant-cut diamonds; and the Twisting Light Bracelet in white gold, contains two triangular-shaped diamonds totalling 4.72 carats, rock crystal, brilliant-cut diamonds. And that's just to get the ball rolling.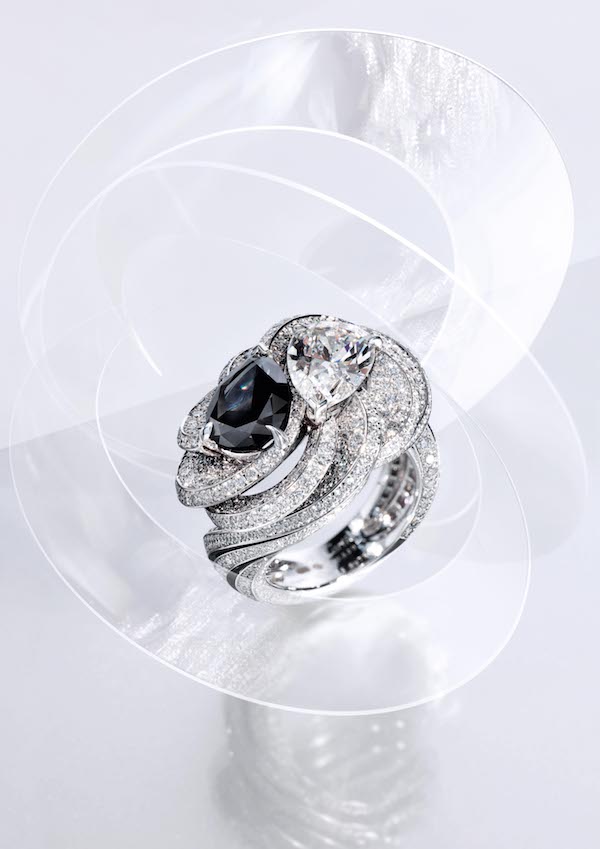 This collection resounds with the collective sparkle of the finest precious stones and gems. By playing on contrasts and freehand lines, Cartier has crafted a vibrant and graphic aesthetic expressing the powerful personalities of the stones. Notable for a more dazzling amount of lustre are the following pieces; the Écume Necklace/Pendant in platinum, with three Fancy Yellow/Fancy Light Yellow briolette-cut diamonds totalling 74.24 carats, oval-shaped diamonds, briolette-cut diamonds, natural pearls, rose-cut and brilliant-cut diamonds; the Harmonie Necklace/Pendant in platinum has 10 pear-shaped diamonds totalling 10.57 carats, 21 marquise-shaped diamonds totalling 15.06 carats, with pear-shaped, marquise-shaped and brilliant- cut diamonds.
A resounding duality echoes from one piece to the next. And the expert designs and artfully composed motifs create movement and suggest rhythm or fluidity, cadence or undulation. Then there's the Moires necklace in white gold, festooned with one 19.79-carat cushion-shaped sapphire from Ceylon, with rose-cut diamonds and brilliant-cut diamonds.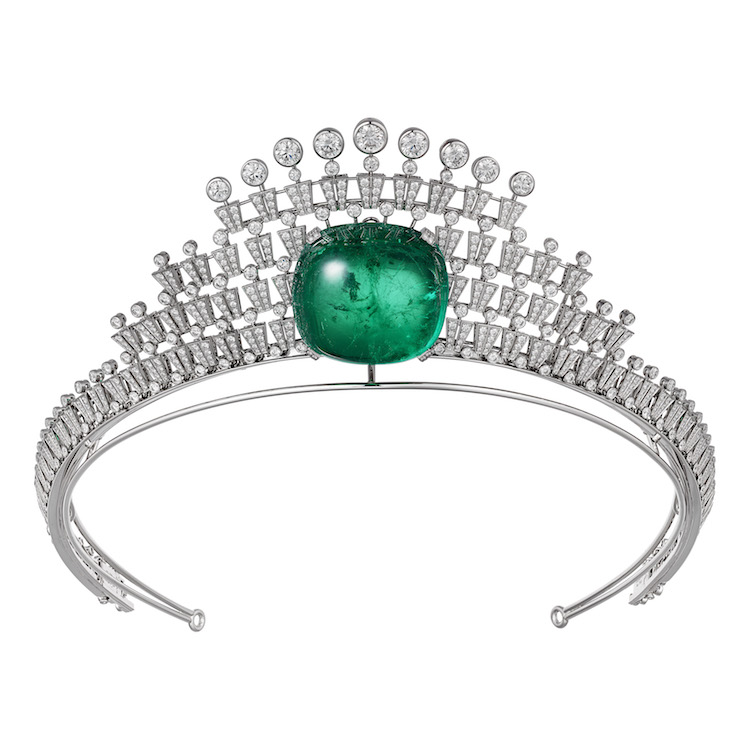 And then a full complement of the jewelsiest fare adorns the rest. No amount of hyperbole can deny the namesake necklace/tiara in white gold, which features one 140.21-carat square-shaped cabochon-cut emerald from Colombia, and brilliant-cut diamonds. The Retba Necklace in white gold, comprises one 91.15-carat and one 8.33-carat pear-shaped rubellites, with pink and white brilliant-cut diamonds. And the Murmure Necklace in white gold, featuring one 40.33-carat briolette-cut rubellite with rubellite beads, cabochon-cut rubellites, black lacquer, and brilliant-cut diamonds.
A cascade of freshness, a play of radiance and transparency, a delicious concoction of pure aesthetics and radical design, there's a lifetime's worth of resonance in the splendour of it all.
This feature originally appeared in the May 2018 print issue of #legend