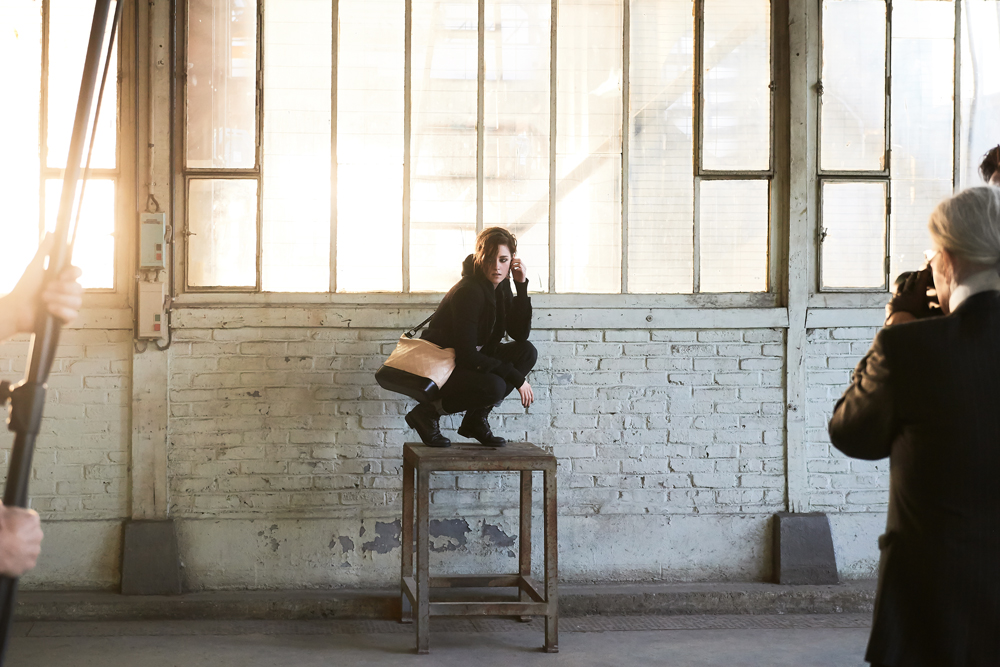 "She was rebellious, a trailblazer, an innovator and, in many ways, a liberator too," says Bruno Pavlovsky. The president of Chanel's fashion businesses was in Hong Kong recently to promote the Year of Gabrielle at the famed house. It's some year. Pavlovsky's on a global mission, referencing the brand's two newest offerings: one is the Gabrielle bag, and the other, a new fragrance, called Gabrielle Chanel.
Despite a supposed tailing off in the luxury sector, Pavlovsky's entirely gung-ho when asked about Chanel's recent performance and notes brisk business at the brand's global boutiques. "We have seen strong growth and we've seen big orders for the Métiers d'Art Collection which we showed last November," he says. Chanel showed at the Ritz Paris and Karl Lagerfeld dubbed it the "Paris Cosmopolite", redolent of a time when elegant women convened at the Place Vendôme hotel in 1898. "For me, it's a certain idea of Paris: Gabrielle Chanel, the Ritz, the Hemingway Bar. This is the kind of Paris everyone would like to bring back," the designer says.
Especially Chanel. Lagerfeld has created the brand's latest iteration of what he hopes will be the bag. The item is from the spring/ summer 2017 collection but its name, Gabrielle, as much as its look, suggests Chanel is making a concerted attempt to reach out to younger consumers. At a time of global conflict, of fracturing hierarchies and a seeming new world order, invoking the spirit of the rebellious Gabrielle – and such a feminine conqueror at that – seems entirely in keeping with the now and our quest for self-expression. "What's happening today represents many of the values that Chanel embodied, a want to be oneself, and proudly be oneself, in the same way as Gabrielle," Pavlovsky says. "She's more relevant today than ever. And people who love this brand see that very well."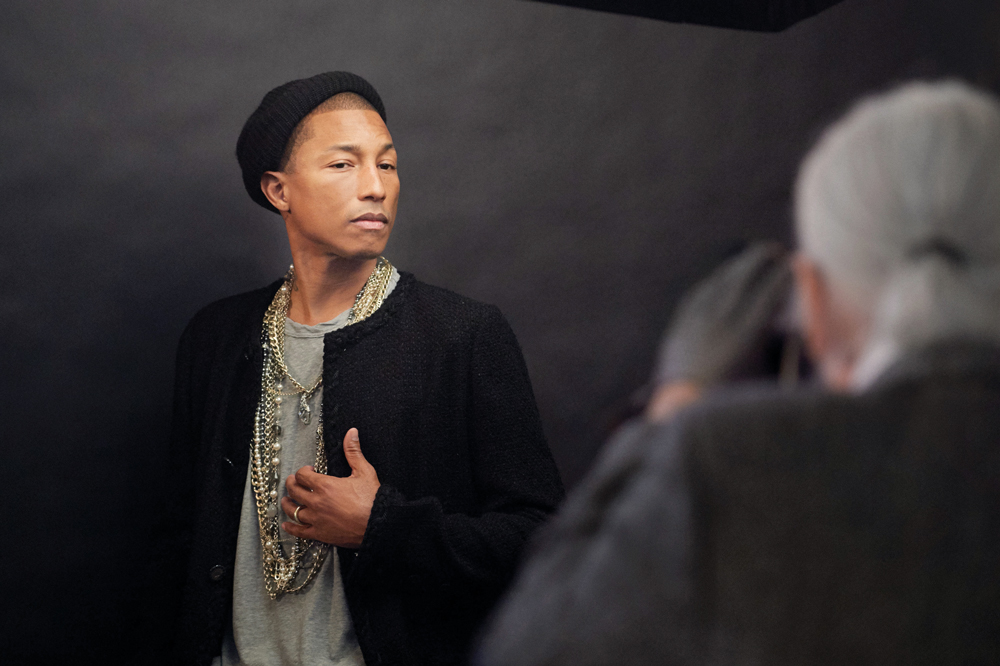 Hence the Gabrielle bag – the first the brand has introduced since 2011's Boy – and the visibility of its glamorous quartet of ambassadors; Cara Delevingne, Kristen Stewart, Caroline de Maigret and Pharrell Williams, who becomes the first man to represent a bag at Chanel. Each ambassador inhabits a different role, which range from de Maigret's full-on French seduction to streetwise Delevingne's skateboard chic. And Pharrell is, well, Pharrell. The bag draws from the futuristic spirit of Chanel's latest collection with a mischievous wink to Gabrielle Chanel. Lagerfeld was inspired by the shape of augmented reality glasses and by binocular cases gentlemen would wear over the shoulder at the racecourse. After all, it was men, and more specifically menswear, that gave Chanel the idea to design.
It's no exaggeration to say that Chanel's effect on our culture was more prolific than punk rock 50 years later. She changed the syntax. She liberated women from their stuffy, starchy wardrobes and the straitjacket of expectation, or lack of, through her love of jersey, of aristocratic riding wear, her Chanel No.5 bottle shaped much like a men's hip flask, and the attitude she brought to clothing. Chanel was 70 years ahead. She made women metrosexual a lifetime ahead of men.
"A luxury is what is not apparent," Chanel said, preferring the simplicity of a black dress, the comfort and elegance of a tweed jacket or suit. Women cut their hair and could finally move, their gestures were liberated from the hindrance of a handbag now worn over the shoulder with a long chain. They sunbathed and they perfumed themselves with Chanel No.5, "a woman's perfume with a woman scent". They nonchalantly wore their diamonds with faux pearls, they had fun, rode horses, skied and smiled at life.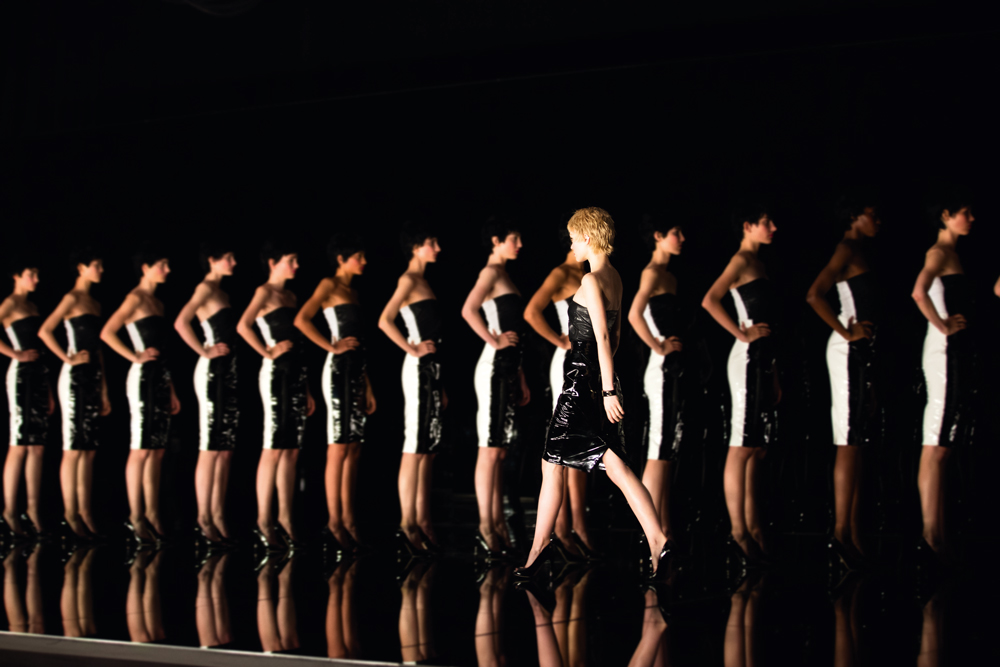 What can we expect from Gabrielle Chanel eau de parfum, we ask Chanel's Christine Dagousset, president of fragrance and beauty. And how will the bottle look? "It's an abstract concept," she says tantalisingly, without revealing a whiff of detail. It will reflect the youthful, free-spirited Gabrielle, in "abstract floral". We also ask if Chanel No. 5 still sells a bottle of perfume every four seconds as has been reported for years. "Let me check and get back to you, perhaps now it's even faster," she says. Whatever the fast-moving nature of No.5, Dagousset does reveal that Mademoiselle is Chanel's best-selling perfume in Hong Kong.
Chanel took the unusual step of introducing price harmonisation around the globe in 2015 to reduce the sometimes significant differences between markets. It was not a move that was greeted with euphoria by consumers, as European customers were faced with higher prices. How does Pavlovsky assess the strategy? "All good," he says. "China is strong, they are buying across all categories. And it offers customers an experience in line with our standards of excellence. Customers still come because they love the product."
With Gabrielle Chanel, life and work was all about fulfilment, the ability of women to listen to their own voice to succeed. More than Coco the designer, it is Gabrielle the woman who propelled Chanel.
Witness Chanel's latest high jewellery collection, Coco avant Chanel, inspired by her influence. The pieces bear the names of elegant women who had accompanied, marked or influenced Chanel's life before 1920 and is influenced by two founding elements of her style: lace and ribbon, which decorated her boater hats at the racecourse.
Chanel's effect on jewellery was no less great than it was on clothes, explains president of watch and jewellery Frédéric Grangié. Place Vendôme was a very different place in 1932, post-Wall Street Crash, than it had been during the Roaring Twenties. Chanel, already established as a fashion designer but with no experience of jewellery, high jewellery or horology, walked into a male-dominated environment. "She showed a collection of jewellery on wax mannequins, which was revolutionary at the time," he says.
"She already understood that more and more women wanted to buy for themselves, unlike conventional jewellers who were still targeting husbands or boyfriends."
Sensing the vitality that Chanel brought anew to the world of diamonds, which had suffered after the war, wholesalers, in what was again an entirely male environment, were keen to give Chanel the time of day. "When we go back to that original story, there was real creation and that is what nourishes the brand Chanel today," says Grangié. "You have Karl's studio at Chanel and the others all corresponding. And that doesn't come from a marketing brief or what the marketing people tell us. It's because it started that way in 1932 and those are the original values. This is what makes the brand."
How is that conveyed to millennial consumers? "We stress the fact she surrounded herself with these types of people, the fact she went against the system, confronted it head-on, in fact, as much as she went against it, she was in many ways the ultimate entrepreneur," he says.
And what of watches? What was Gabrielle's daily wearer?
"As far as we know, she had custom-made Chanel watches," he says. In matters horological, Chanel has worked hard to secure it own production and design. There will be no Gabrielle offering this year "but you will see a very interesting new J12," he says. The J12's introduction in 1999, with its white colour and ceramic material, broke the rules. "If something's based on great creativity, it works. And it becomes iconic. Hence the J12."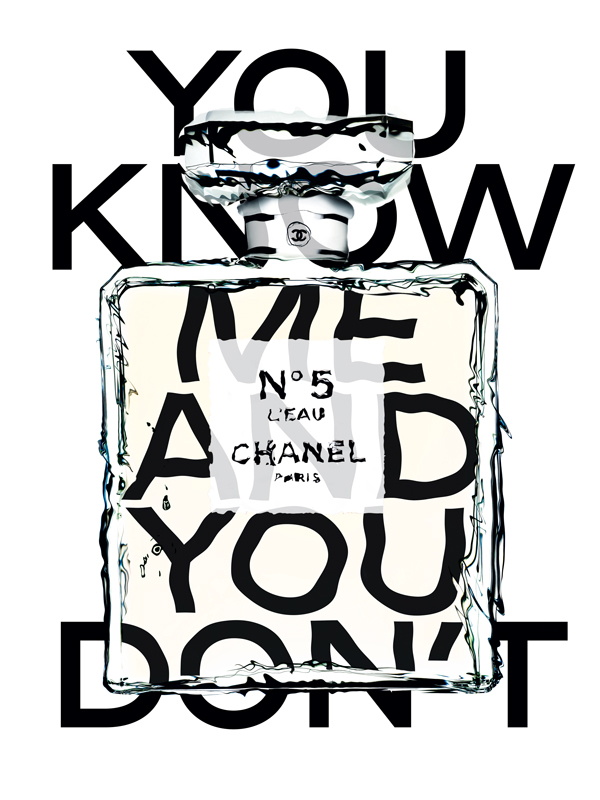 Will Chanel continue to collaborate with Audemars Piguet, as it did on the J12 Calibre 3125? "Audemars is a fantastic house," he says. "We've had collaborations in the past and we are open in the future to more."
And where does the venerable Chanel brand stand on the subject of smartwatches? "To be perfectly honest, I do not envisage a future where a Chanel watch tells you what the weather is going to do, but of course, that doesn't mean we don't scrutinise such things very carefully."
How does Grangié imagine Gabrielle would have taken to technology. "It's always hard to speak on her behalf but I would say, looking at how she was able to disrupt markets, she would have welcomed that and she would have welcomed it as a real disruption. It's a period of time when something completely touched the public. She would have like that."
There was a tagline that Chanel ran in No.5 adverts during the 1950s: Every woman alive wants Chanel No.5. The word alive was underlined to reinforce the vigour and disruption the perfume's appearance brought to market. Chanel was prescient and pre- emptive of the culture when she launched it in 1921.
Scent and sex forever intertwined. Art, sensuality and dazzling entrepreneurship. Chanel's mix of more than eighty synthetic aldehydes produced a smell so fresh and unusual that some contemporary critics resorted to describing it in terms customarily associated with avant-garde visual art, calling it "abstract". You didn't just wear No.5, it woke the world up to your new-found modernity. It was the history of the 20th century before it ever happened.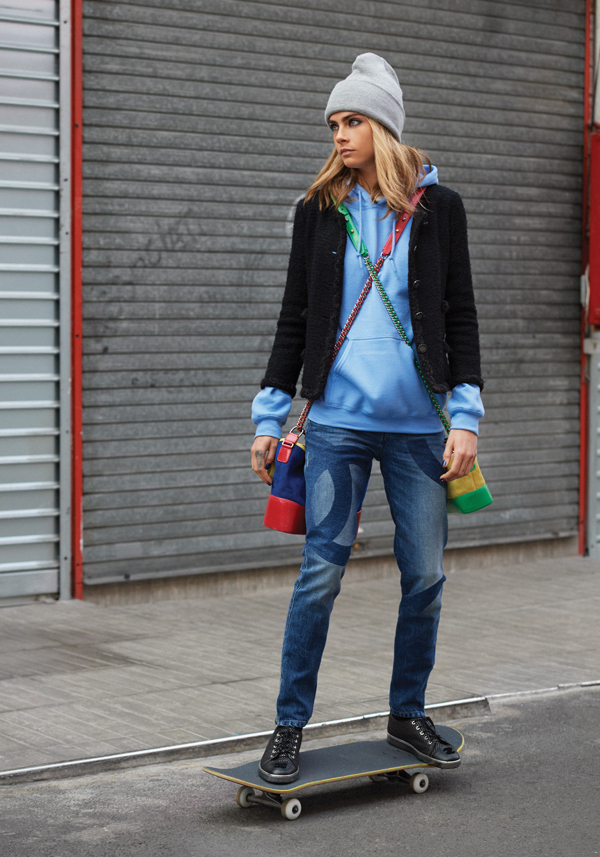 In the 21st century, Gabrielle is back. Big time. "Gabrielle functioned according to her own intuition, refusing dogma and established rules," says Pavlovsky. "Her attitude encouraged women to claim the freedom to be one's self and choose their own lives.
It was Gabrielle, who would become their role model and who today remains an icon for all women." Now that's legend.