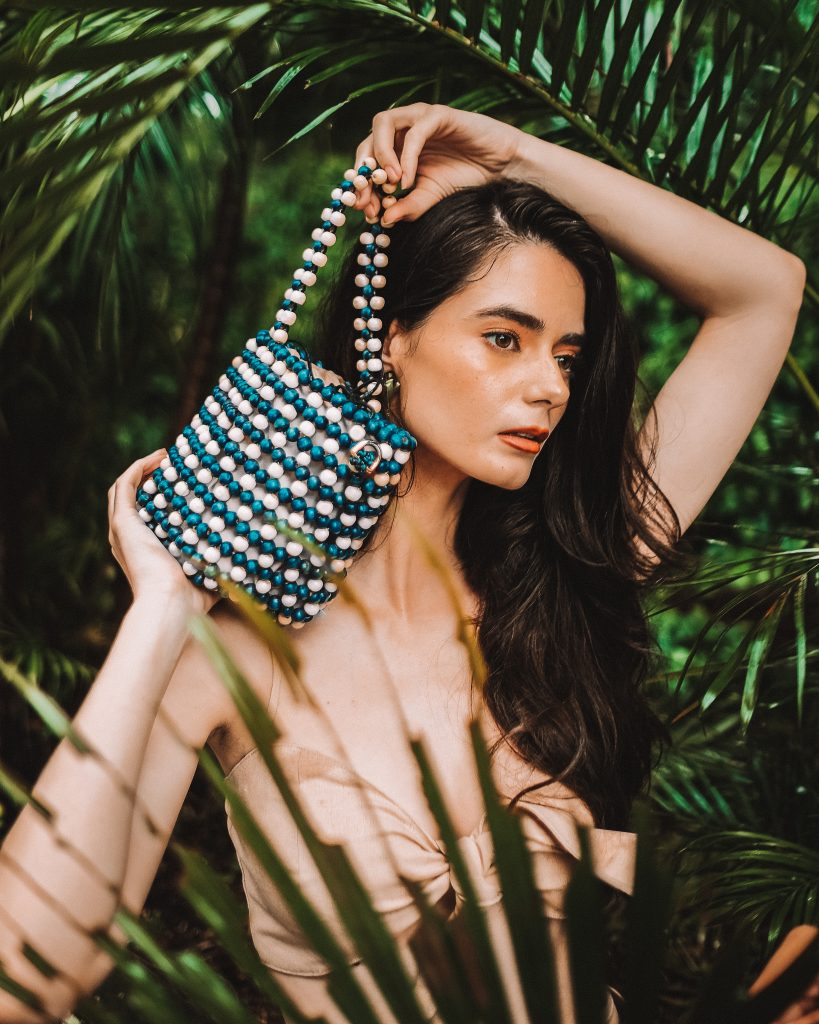 Looking for some distinct new looks? We've gathered 10 emerging brands in Asia that we love and that should be in your closets. From simple to complex designs, and from black and white to colorful palettes, we've got your back no matter what style you love. Keep your eye on these brands.
Pushbutton
With a youthful aesthetic, Pushbutton is aimed at those who are young at heart. Part of Net-a-Porter's Korean Collective, it's one of the most prominent brands to watch for every Seoul Fashion Week. The designer of Pushbutton, Park Seung-gun, is deeply inspired by the movie stars and divas of the '80s and '90s, and has used elements such as the vibrant hues and genderless silhouettes from the period, as well as special fabrics, silhouettes and countless details.
Style Cat
If you're planning your next vacation to the tropics, Style Cat must be added to your shopping list. This resort brand crafts stylish bags and swimwear; each bag is woven by artisans in the Philippines using local renewable materials. The bags celebrate the traditional Filipino weaving techniques with a modern twist. Style Cat has even partnered up with local artisans from the Manila City Jail to showcase their creativity in their beadings and patterns.
Cinoh
You might know the Japanese designer brand by its former name, Mould, which was established in 2007; it changed its name to Cinoh in 2014. Inspired by the unconventional inspiration of the Tokyo streets, Cinoh strives to create designs based on its central concept: "Clothing for not only momentary existence, but long-lasting in wardrobe and memory." The brand sets high standards for material quality and pattern techniques to create clothing that suits an everyday wardrobe.
Injoy Life
Dreaming of a fashion world that that's in black and white? Welcome to Injoy Life. Founded in Hong Kong in 1987, the brand focuses on the modernity and simplicity of our everyday lives, aiming to eliminate unnecessary elements and functions and to embrace simple norms. The brand shows how designs with simple lines can be fun and retro at the same time.
Paprika
Home to 15 stores in Hong Kong, Paprika aims to help women live confidently and adventurously through the brand's leather handbags. Founded in 2008, Paprika's inspiration centres on the unique spiciness of (you guessed it!) paprika.
Rather
Founded in 2018, Hong Kong-based Rather believes that fashion isn't about stacking up different materials, but about using the simplest, purest elements in our daily lives. Inspired by the three main living modes of work, social and travel, Rather designs women's outfits for every occasion. Whether it's sophisticated black and white garments for work or colourful, varied designs for grabbing a drink with friends, you can find everything you need at Rather.
Senada
Surprised to see your grandmother's curtains turned into amazing outfits? This is the unique magic of Senada. The Thai brand uses a wide variety of playful patterns, from old pottery and vintage wallpapers to mono-colour designs, to create sophisticated and feminine clothing. Established by Thai designer Chanita Preechawitayakul in 1991, the designer creates outfits for people who love to mix and match pieces to reflect their mood and individuality.
Disaya
Looking to blend British chic with the liveliness of Thailand? Disaya has got you covered. Thai designer Disaya Sorakraikitikul studied fashion at Central Saint Martins in London, which made a great impact on her designs. Disaya presents collections featuring mixed ethnic designs and luxury textiles. We've seen celebrities such as Kelly Osbourne and Jennifer Lopez in her designs; also check out the dress the late Amy Winehouse wore on the cover of her Back to Black album – that's Disaya, too.
SunYuHong
Embroidery, lace, organza, silk… the list goes on and on, but think of all of those fabrics with a dreamy vibe and you'll get a sense of what SunYuHong is all about. The Taiwanese designer worked at luxury houses such as Dior, Chloé and John Galliano before opening her own studio in her home city of Taipei in 2010. Known for its romantic and dreamy designs, SunYuHong has launched an atelier line as well as a ready-to-wear collection for those who want to add some fantasy to their everyday lives.
Kilomet109
Where nature meets fashion, there's Kilomet109 – an eco-friendly Vietnamese clothing brand that creates some of the most natural outfits in fashion. Designer Vu Thao uses natural ornaments such as nuts, coal and wood for trimmings, and organic cotton and hemp as fabric to create unique pieces. Kilomet109 also collaborates with ethnic minority women in Vietnam who make dyes using traditional methods and natural sources such as yams and magenta plants. Each piece has its own story to tell through the patterns of nature.
Modus
If simplicity is your aesthetic, get to know Modus. The Korean brand is known for its refined and polished designs in an earthy palette. The sophisticated, clear-cut silhouettes display a classic and chic aesthetic. Intriguingly, the designer of the brand remains unknown – lovers of mystery, this is for you.