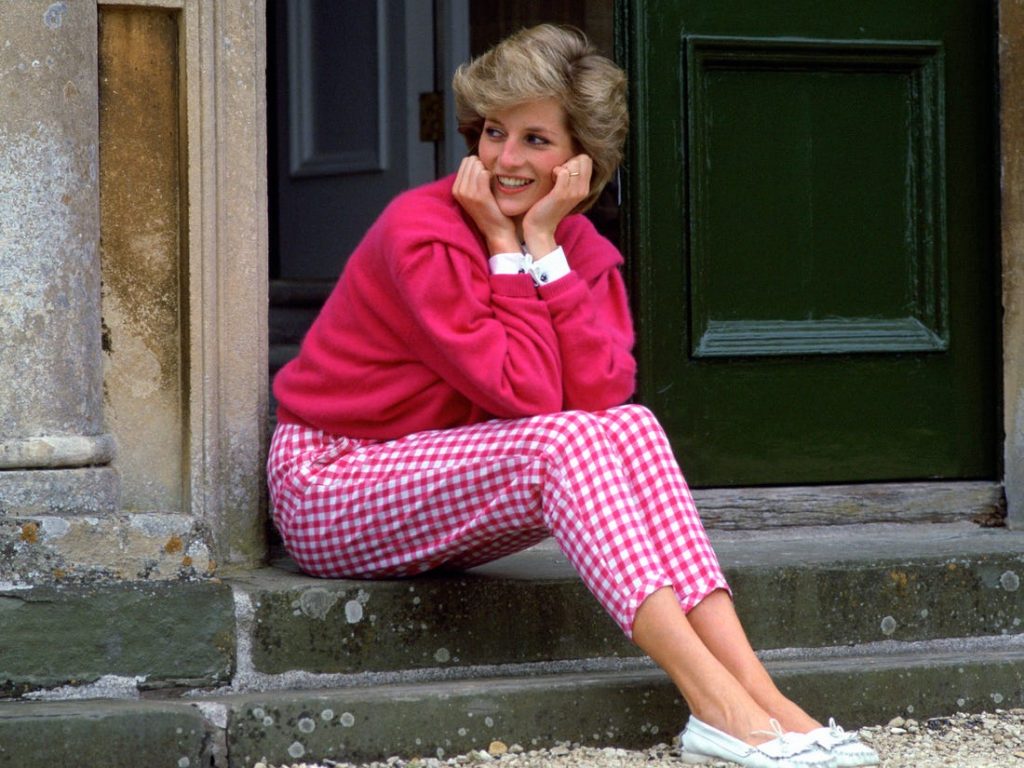 The countdown to the fourth season of The Crown has begun, as the mega-hit show about the world's favourite royals will be back on Netflix next month (15 November). With Australian actress Elizabeth Debicki playing Princess Diana in the upcoming season, there's no better time to look back on Lady Di's top 10 street style moments. From cycling shorts to cowboy boots, take a look back on her most iconic fashion moments.
Sweatshirt with biker shorts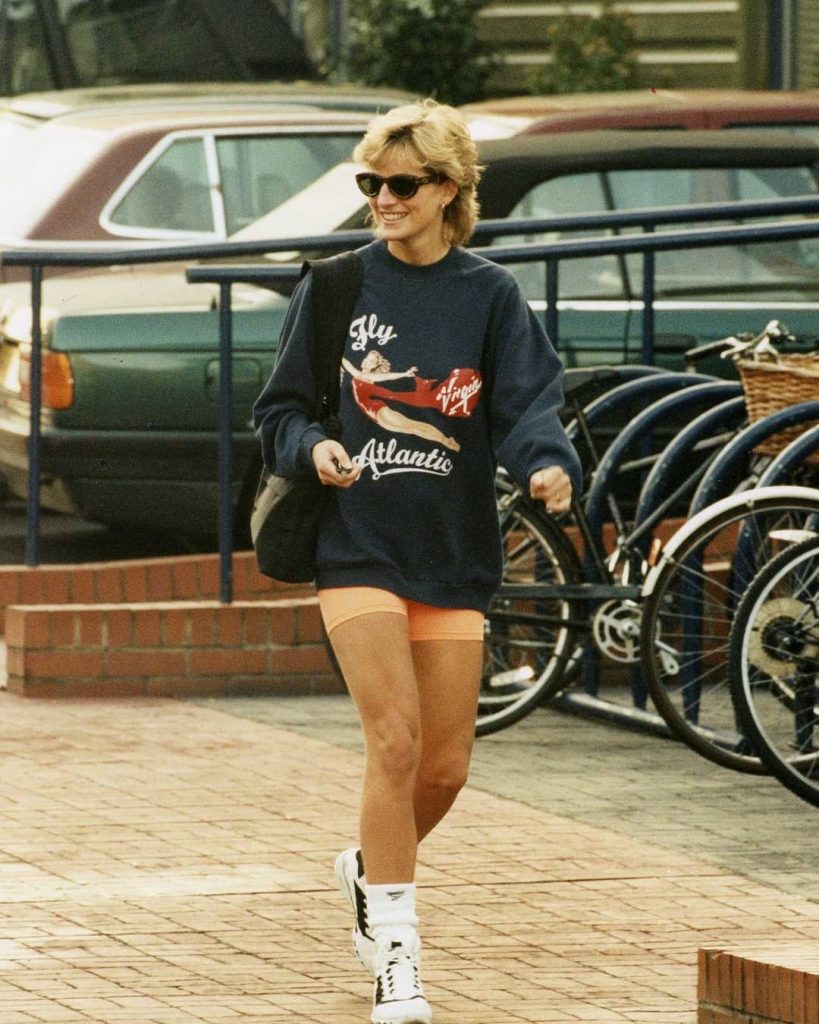 Biker shorts have been seen lately on every influencer and fashion blogger, but before all that came Princess Diana. Check out her athleisure OOTD of a sweatshirt, biker shorts, thick socks, and dad shoes. Simply iconic.
Blazer and cowboy boots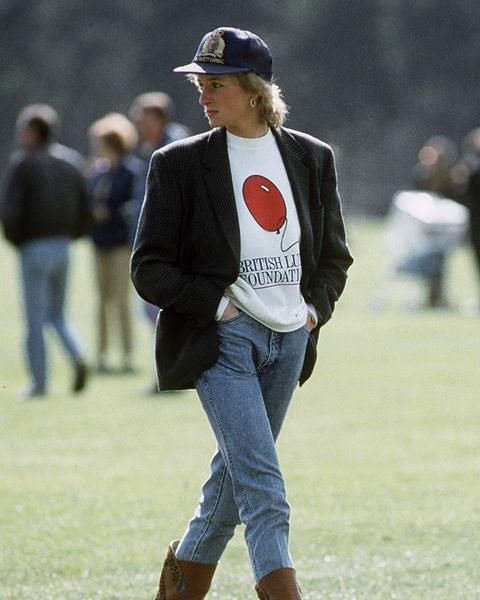 Remember when Hailey Bieber nailed a photoshoot for a sartorial tribute to Princess Di with this blazered look? Princess Diana wore this now-legendary outfit at a polo match in Windsor back in 1998.
Yellow two-piece and gold accessories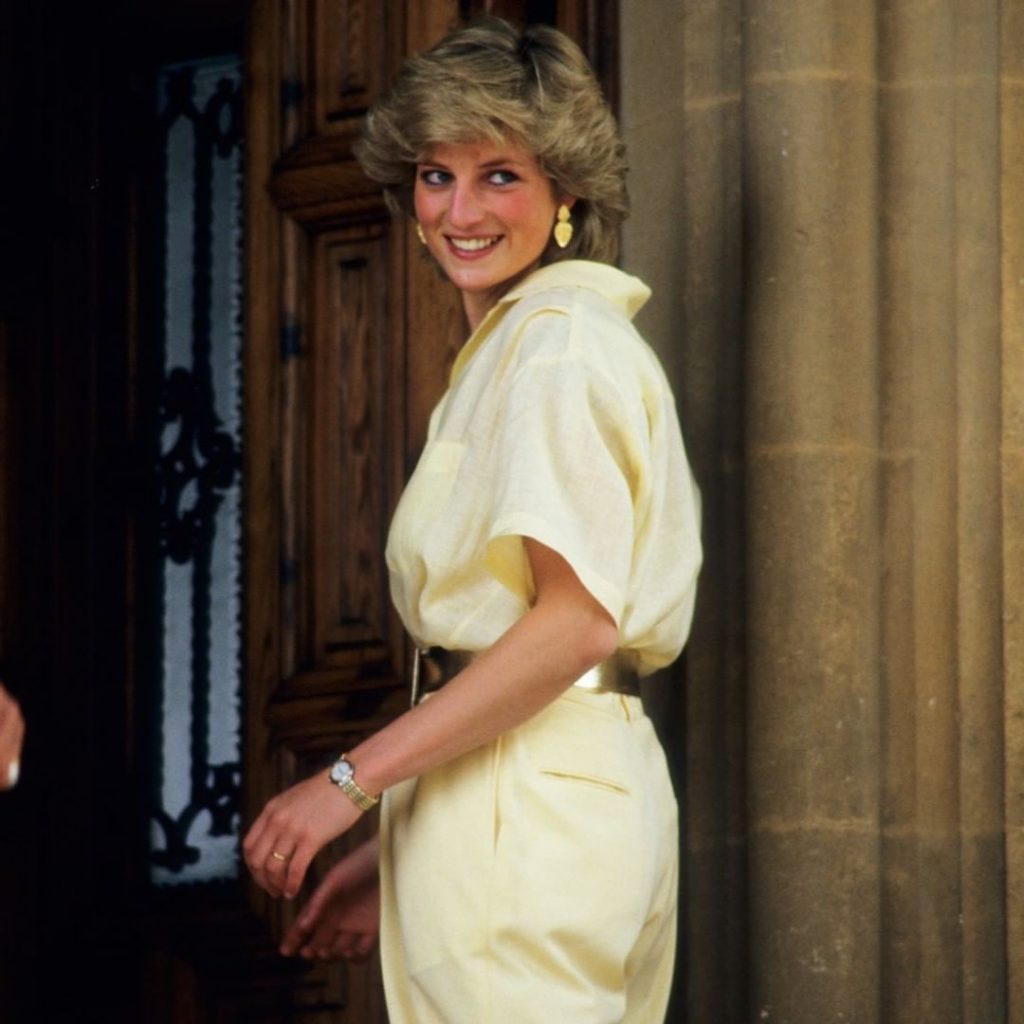 On a trip to Majorca, Princess Di paired this yellow, summery outfit with statement gold accessories. Elegance comes effortlessly to this style icon.
Blue headscarf and pink shoes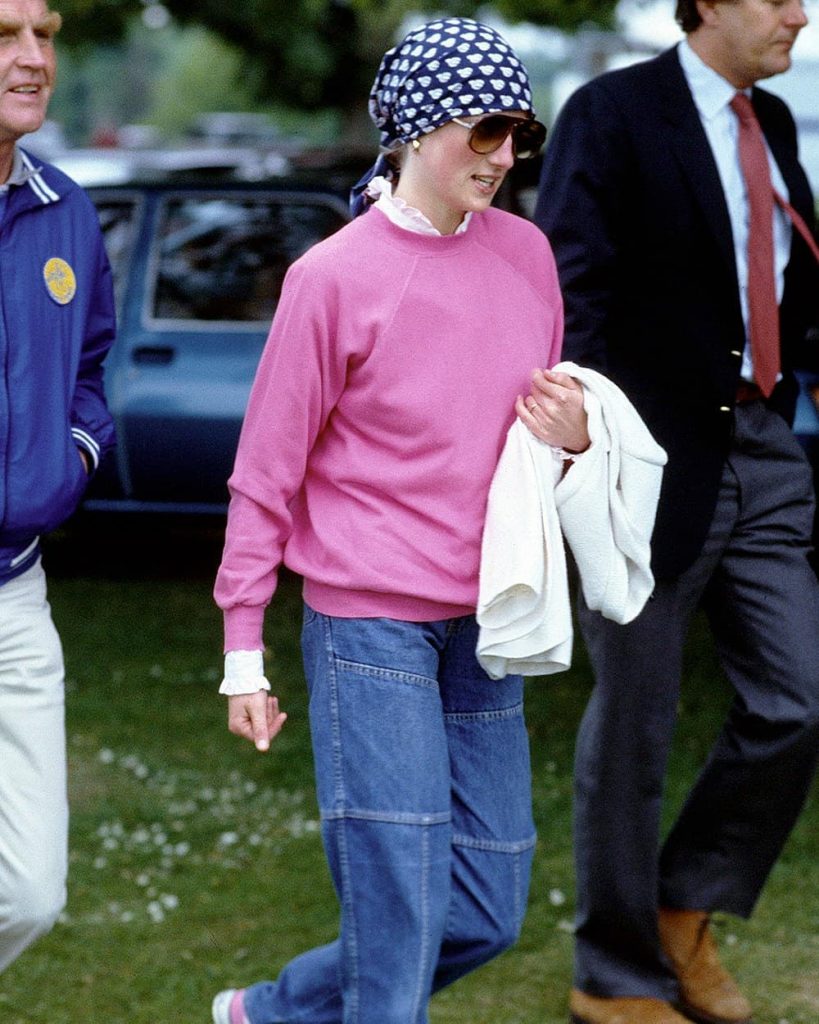 Princess Di is known for colour-blocking her way to a stylish outfit (cue that one time she wore a red-and-purple chiffon dress by Catherine Walker to dinner in Thailand). The pink crew-neck sweatshirt, Chuck Taylors, blue headscarf and carpenter jeans worked surprisingly well together.
Monochromatic
Who doesn't love a baby blue monochromatic moment? This candid image of Princess Di in a sequinned bodycon dress with matching heels and pearl accessories is giving us major nostalgia.
Prints and overalls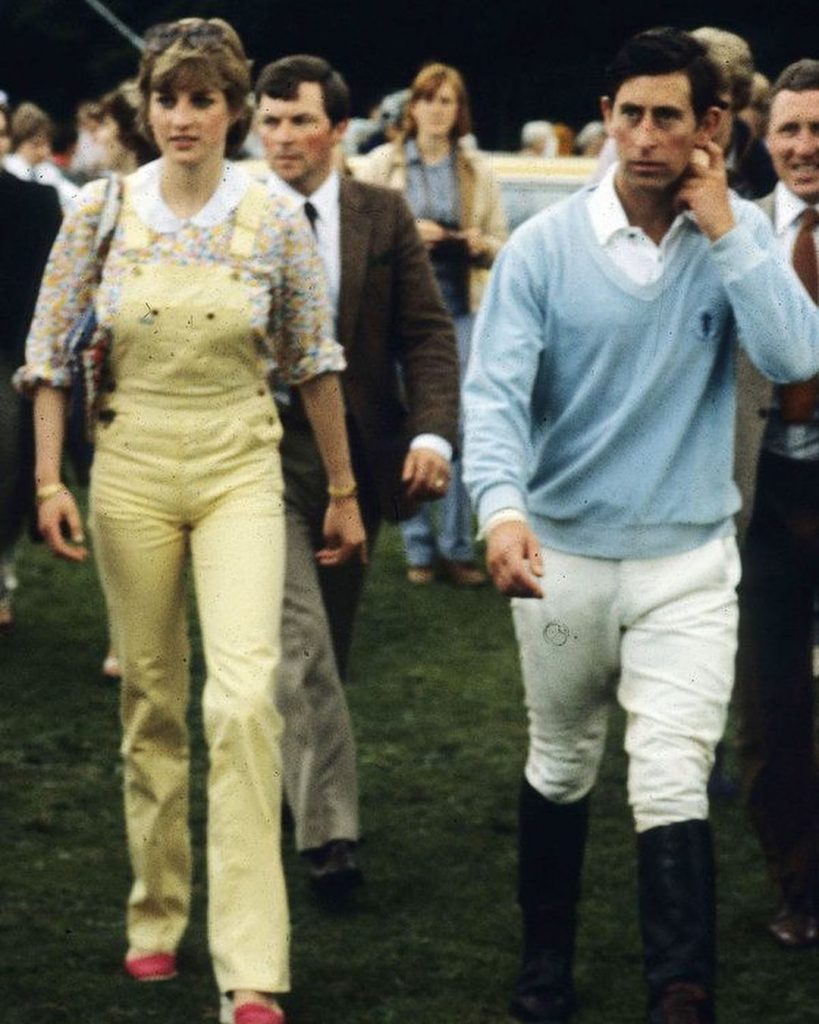 Floral prints can be tricky to style, but Princess Diana is probably the only person who can rock this look. She wore lemon-yellow overalls with a floral shirt and a pair of pink espadrilles for a cheeky pop of colour. And of course, aviators for the occasion.
Suit and tie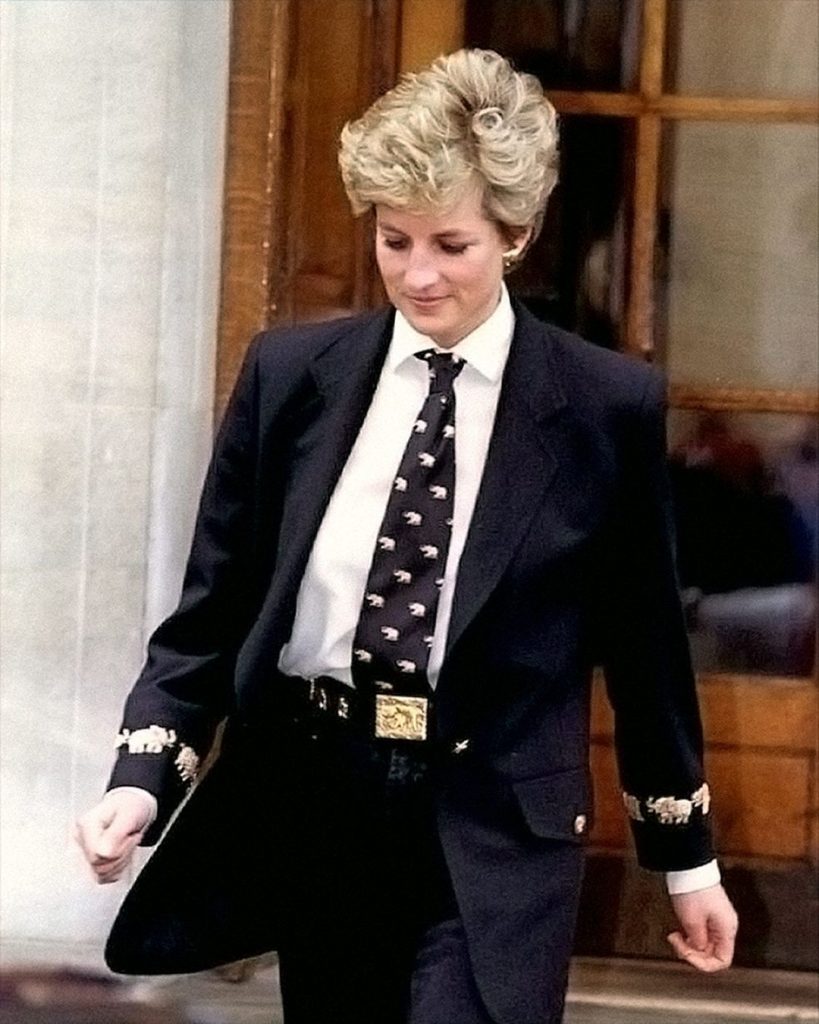 This androgynous outfit once again proves that the late Princess Diana was way ahead of her time. Despite her usual colourful looks, she was seen wearing this suit jacket and tie (embroidered with gold elephant prints!) over dark denim jeans.
Little white dress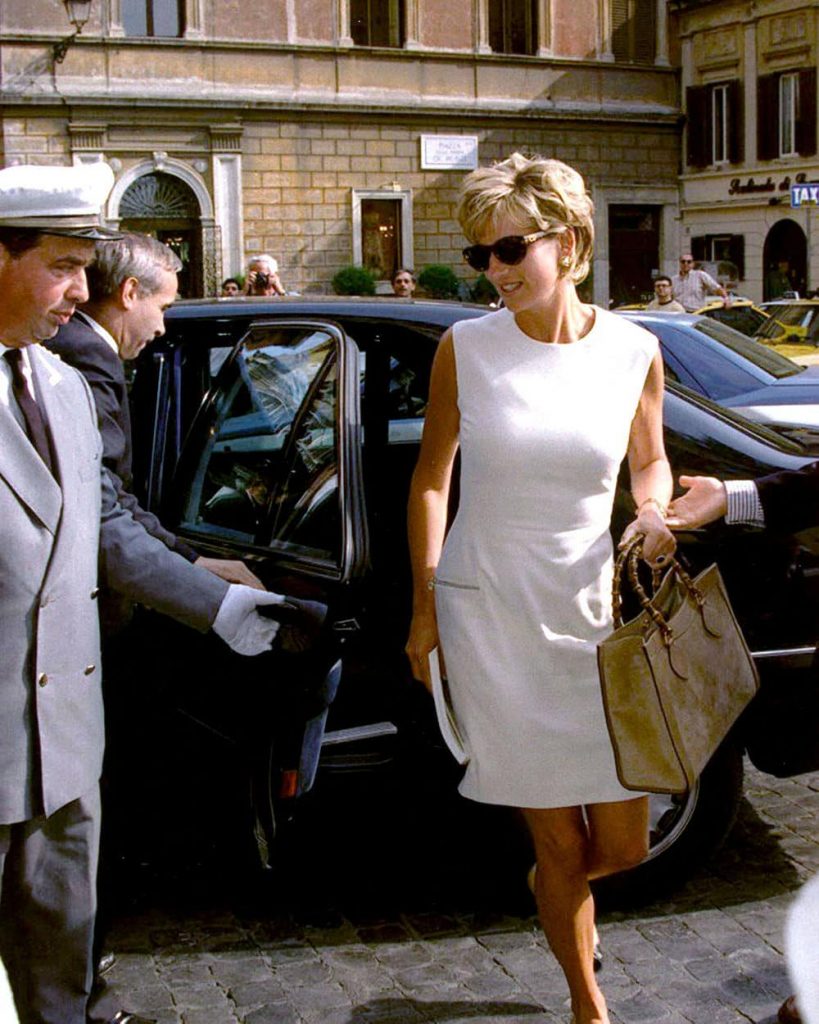 This simple white dress moment is a classic Princess Diana fit. She elevated the timeless outfit with brown accessories, oval-shaped sunglasses and her beloved Gucci handbag.
Hot pink and gingham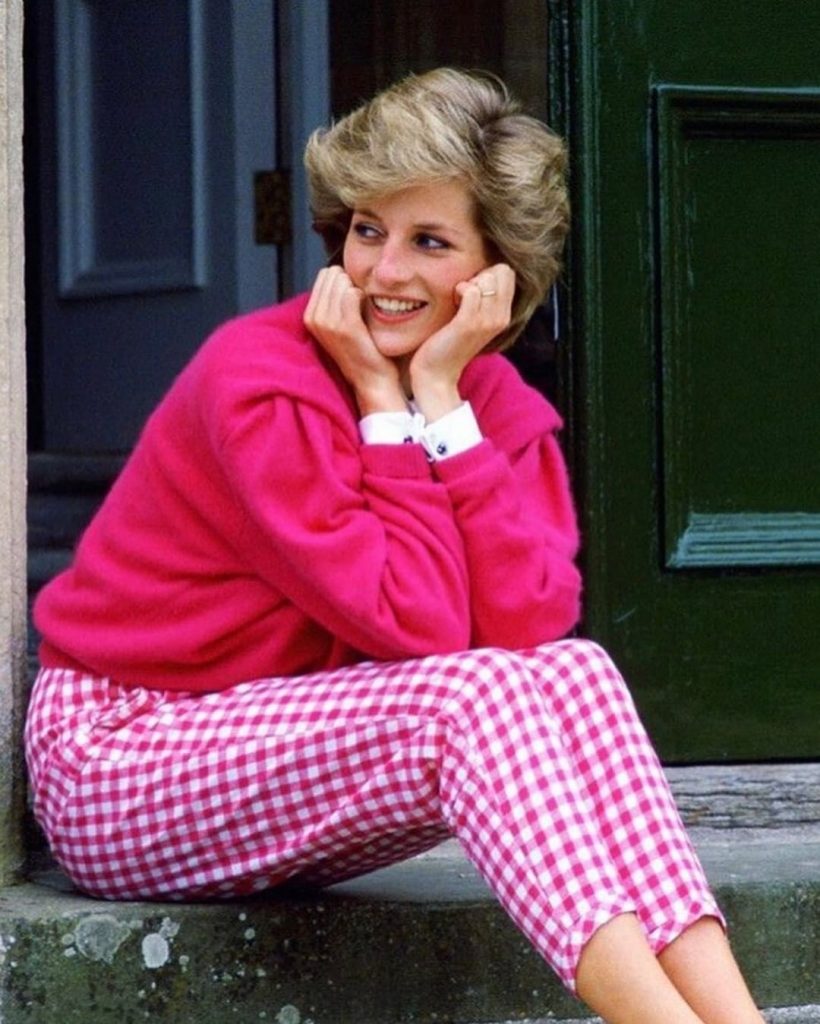 The epitome of '90s British fashion, we stan this pink cardigan and pink gingham pants fit. Who knew matching your sweaters and pants could be this effortless and chic?
Sweatsuit and crown hat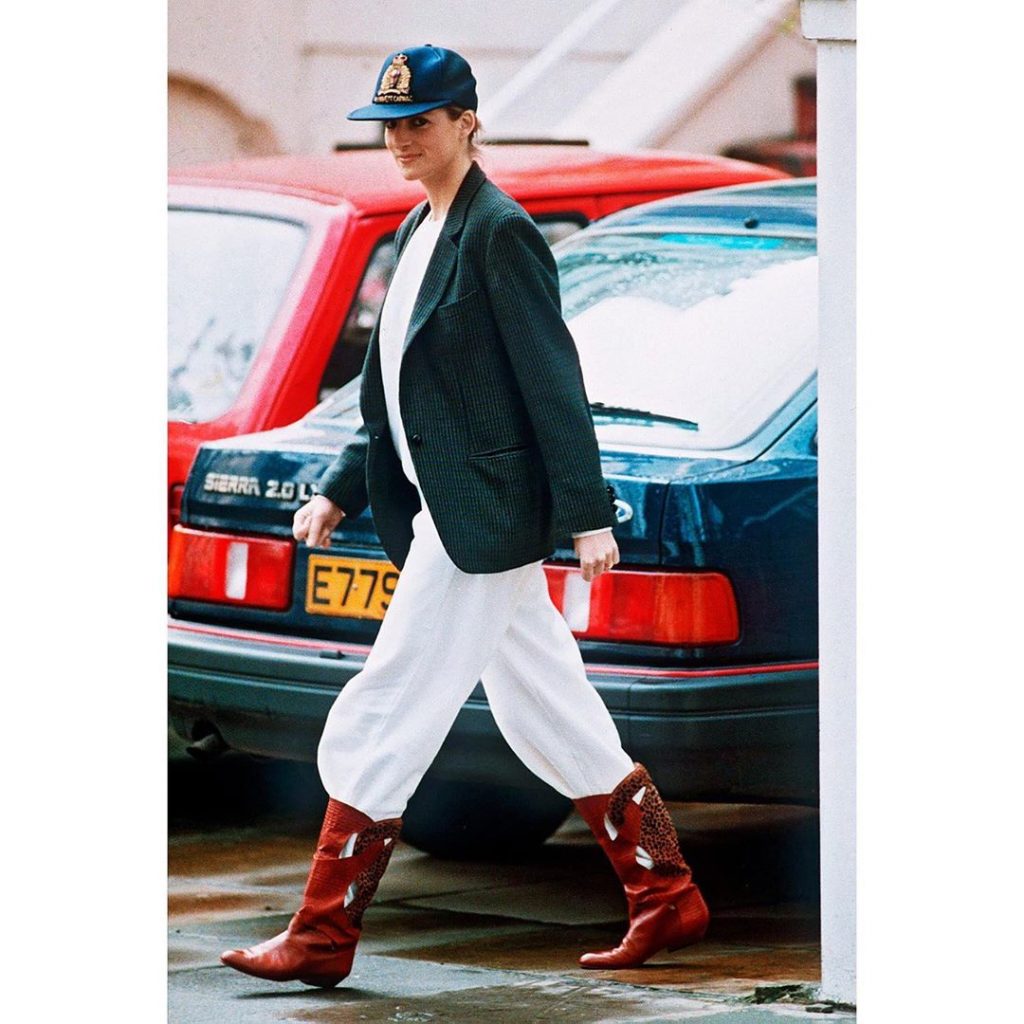 Last but not least, Princess Di gave us this daring outfit where she paired an all-white sweatsuit with a gentleman's blazer, cowboy boots and a cap with a crown motif. And that, ladies and gents, is why Princess Diana is fashion royalty.
See also: As seen on Beyoncé, Blackpink & Dua Lipa: 6 Marine Serre moon print looks we love