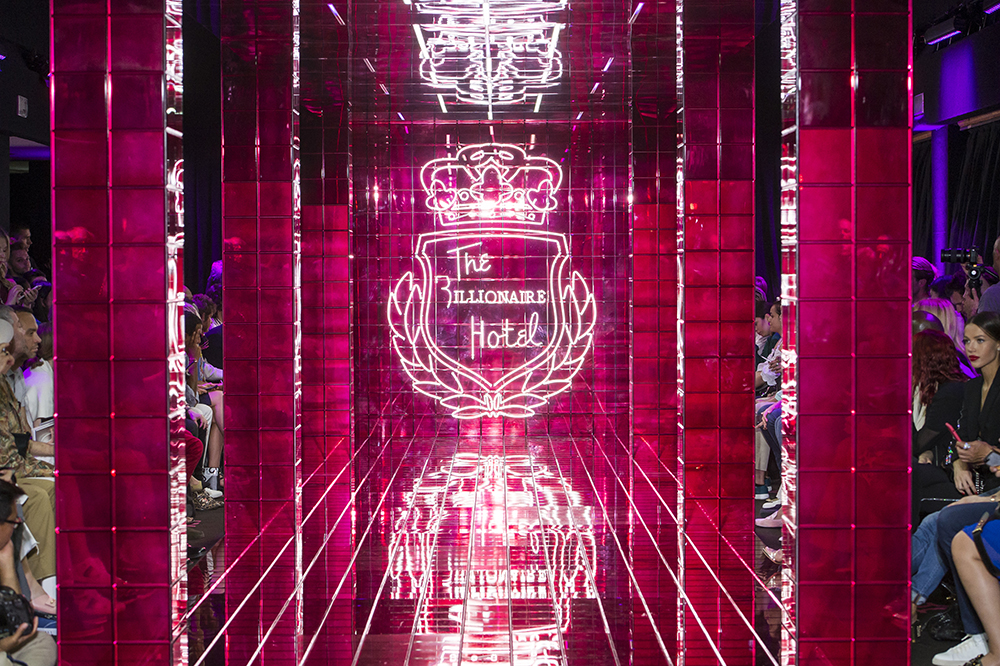 Philipp Plein crushed this season with two stellar shows in Milan from his up–and–coming labels: Plein Sport and Billionaire. If you're only familiar with his eponymous label, Plein Sport is his secondary line focused on younger athleticwear, while Billionaire is an Italian couturier he has just acquired last year, focusing on luxury menswear. The Italian designer has slowly been expanding his empire due to the rapid growth of Philipp Plein's presence globally, and with this new-found force in the fashion circuit, we expect to see more people commanding attention to his trinity of shows rocking Milan season after season.  
Plein Sport Spring/Summer 2019

Plein Sport took us took the tennis courts in their Beverly Hills Tennis Club inspired set. The country club-esque lineup took classic pieces and rediscovered them with a modern touch. Key pieces for this Spring/Summer collection were tracksuits, V neck jumpers, and polo shirts for the boys, and bodysuits, sports bras and leggings for the girls; all emblazoned with the Plein Sport logo. Green, white and navy dominated the colour palette, with fluorescent accents to keep the collection lively and unexpected. The show closed with an appearance by the designer's good friend Paris Hilton, one of fashion's first modern day pop culture icons.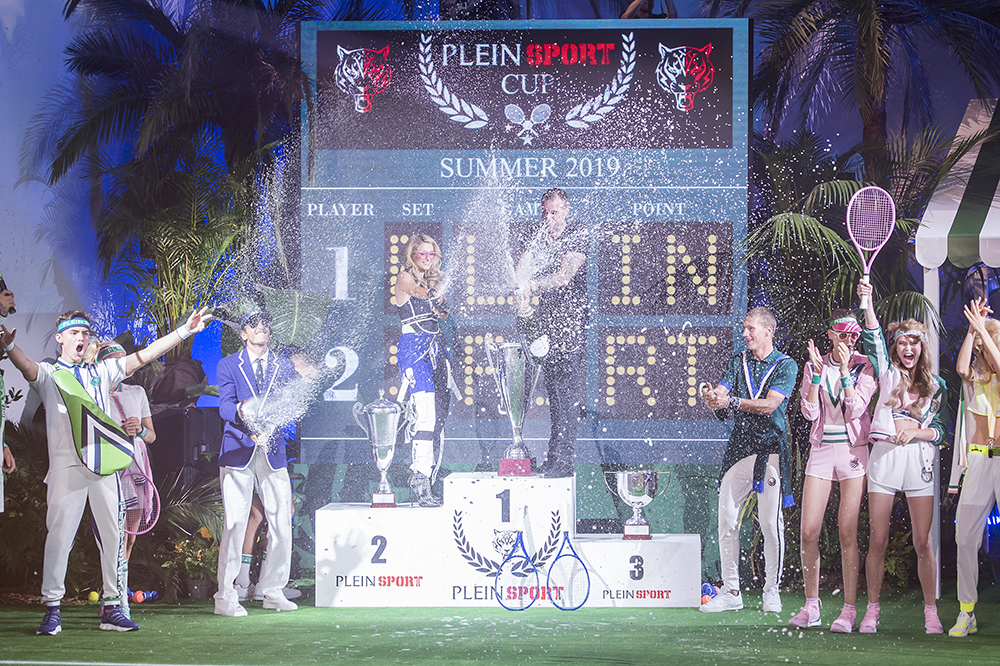 Billionaire Spring/Summer 2019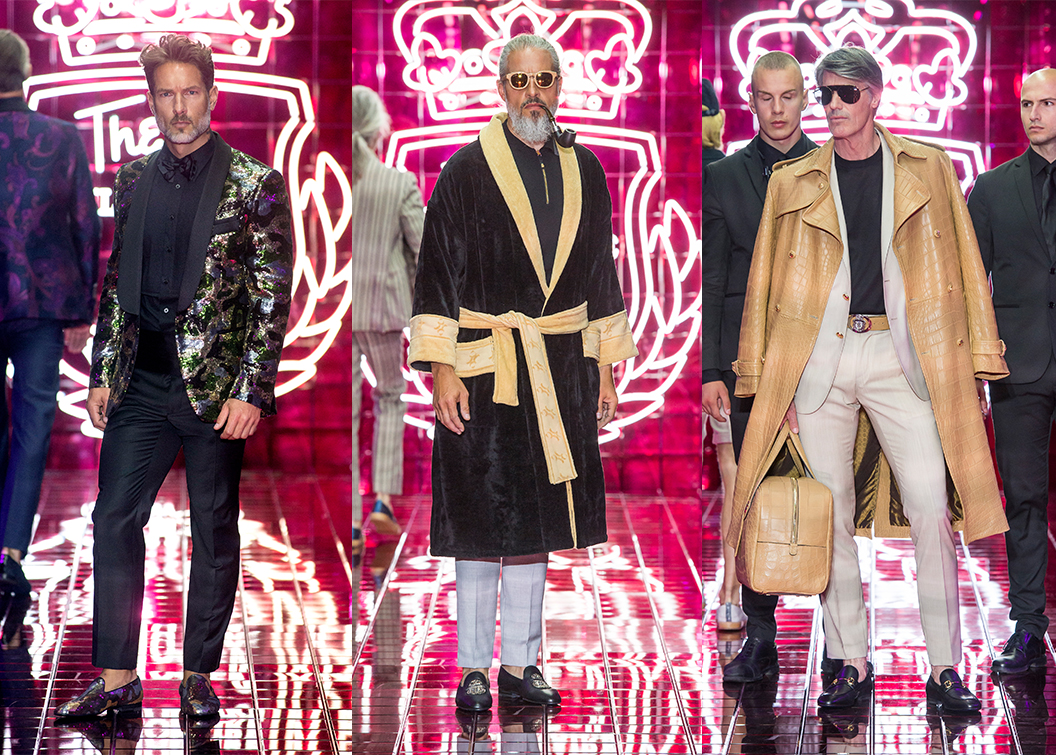 The Billionaire show called out to all the globetrotters, high society stars and every man in between who truly understands the meaning of playful decadence. Upon arrival, guests checked into the Billionaire hotel, a grand welcoming with a drink at the bar and a parade of fashion's most glamourous all in the mix. The show took us through the lifestyle the brand embodies with everything from daywear and eveningwear to loungewear. Highlights include some ridiculously savage exotic skin outerwear, plush smoking robes, and metallic suiting worthy of that double take. Travel pieces such as large trunks and guitar cases come in colourful crocodile variations. Whether you're a European casino connoisseur or a low–profile Grammy-birthing music producer, the luxury brand has an entry point for any man with the desire for opulence and comfort.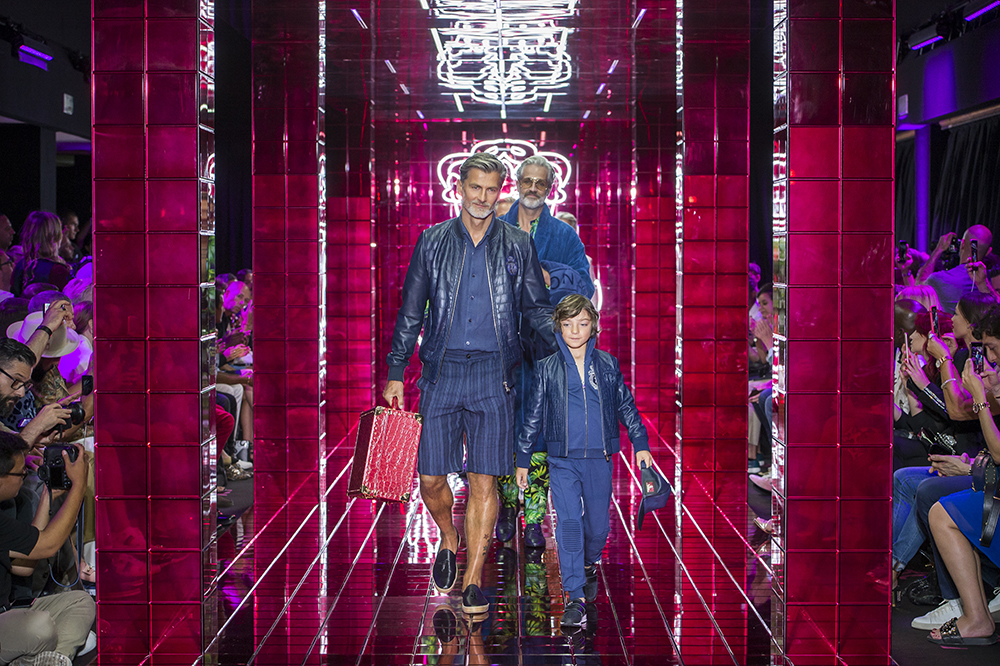 Philipp Plein's approach to fashion has redefined the modern luxury space and brought back some of the gaudy extravagance we've been missing. While streetwear has become the new "it" amongst the masses, there's a beauty to tasteful madness that keeps fashion alive and fun; a sentiment that Philipp Plein is beginning to push throughout the fashion world.