Paris Haute Couture Week Diary: Part II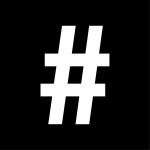 By: Sheena Khemaney
July 16, 2019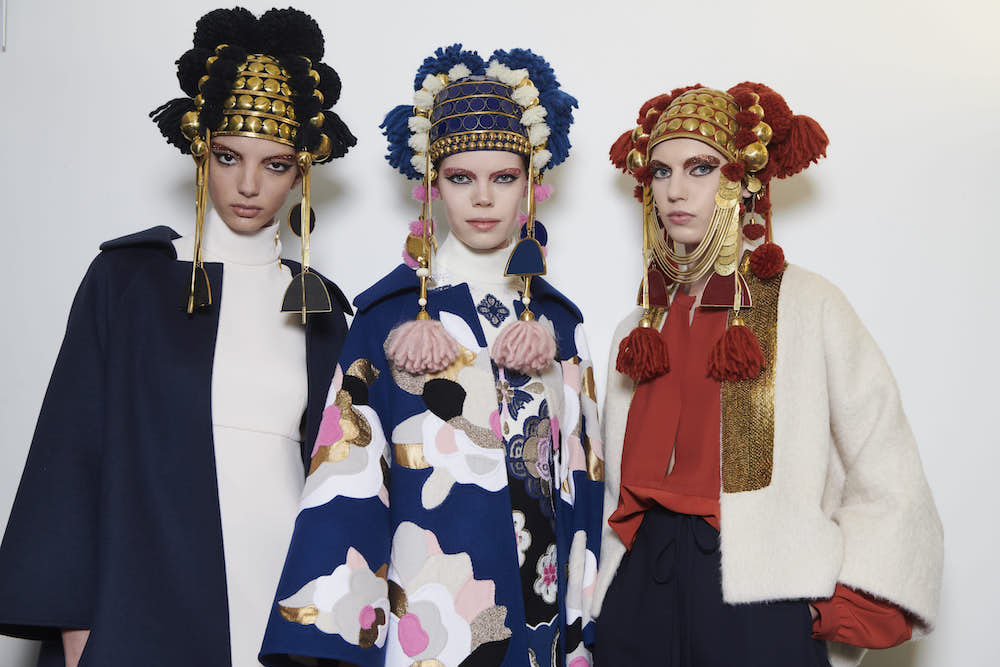 Last week, we flew over to the French capital to cover the dazzling haute couture autumn/winter 2019 collections. Scroll down to see the report on our favourite shows and top haute joaillerie previews.
Tod's Happy Moments by Alber Elbaz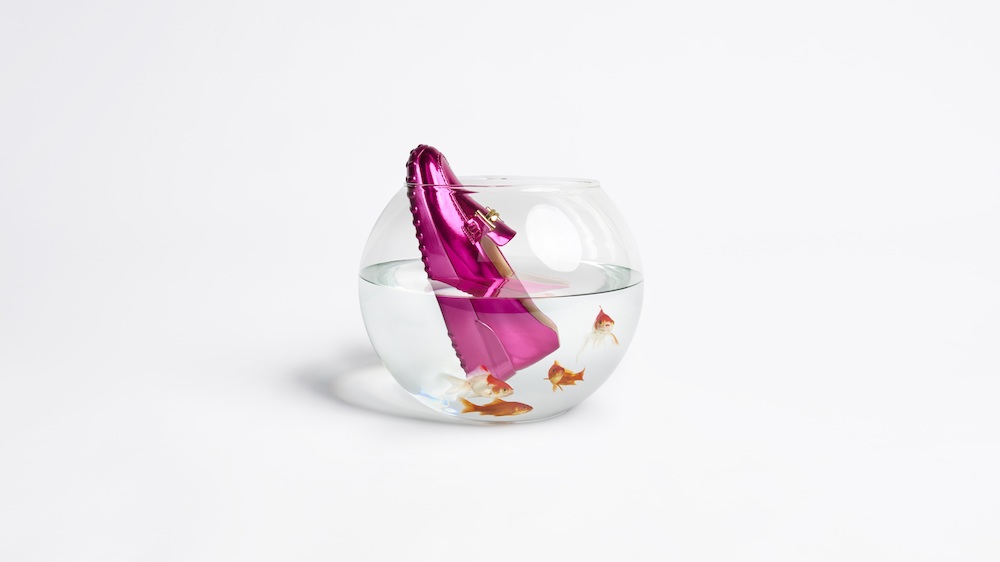 Diego and Andrea Della Valle of Tod's hosted an exclusive soiree to celebrate the launch of the brand's newest capsule collection with fashion designer Alber Elbaz. There were even a few fun speeches, too! We like the fact that every piece in the collection – including Elbaz's unique spin on Tod's driving shoe – has a positive message behind it. The vibrant apparel and accessories are guaranteed to brighten up your day.
Van Cleef & Arpels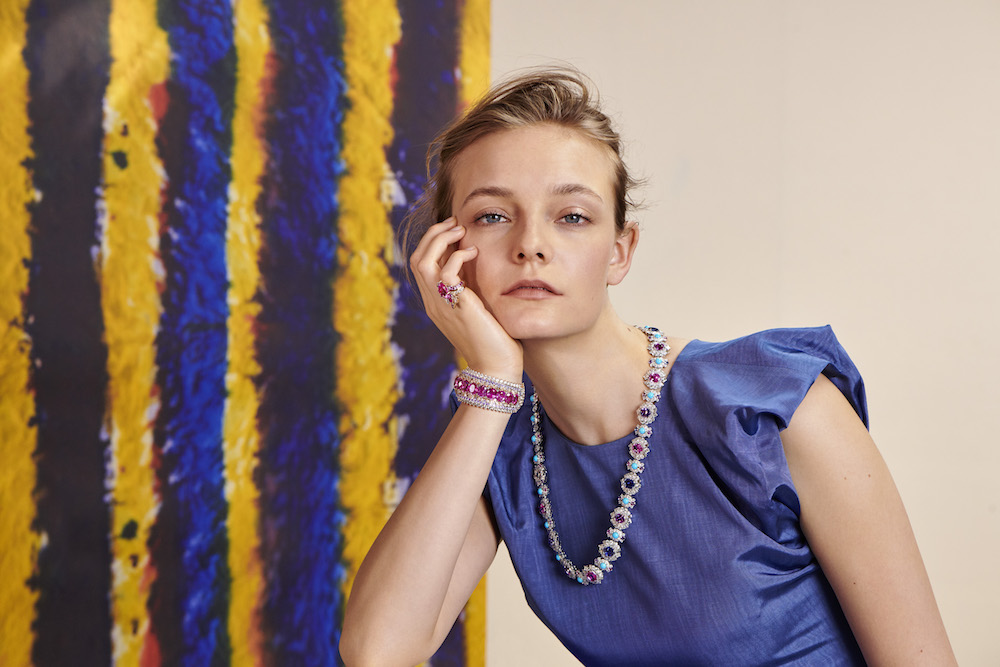 We were so excited to explore Van Cleef & Arpels' latest high jewellery collection when we found out it was inspired by the love story from Shakespeare's Romeo and Juliet. The French jewellers have created more than 100 spectacular pieces based on the main characters, the setting in Verona and the splendor of the Italian Renaissance. Standouts include this transformable Belfiore necklace in white gold featuring oval and cushion-cut coloured sapphires, turquoise and diamonds.
Armani Privé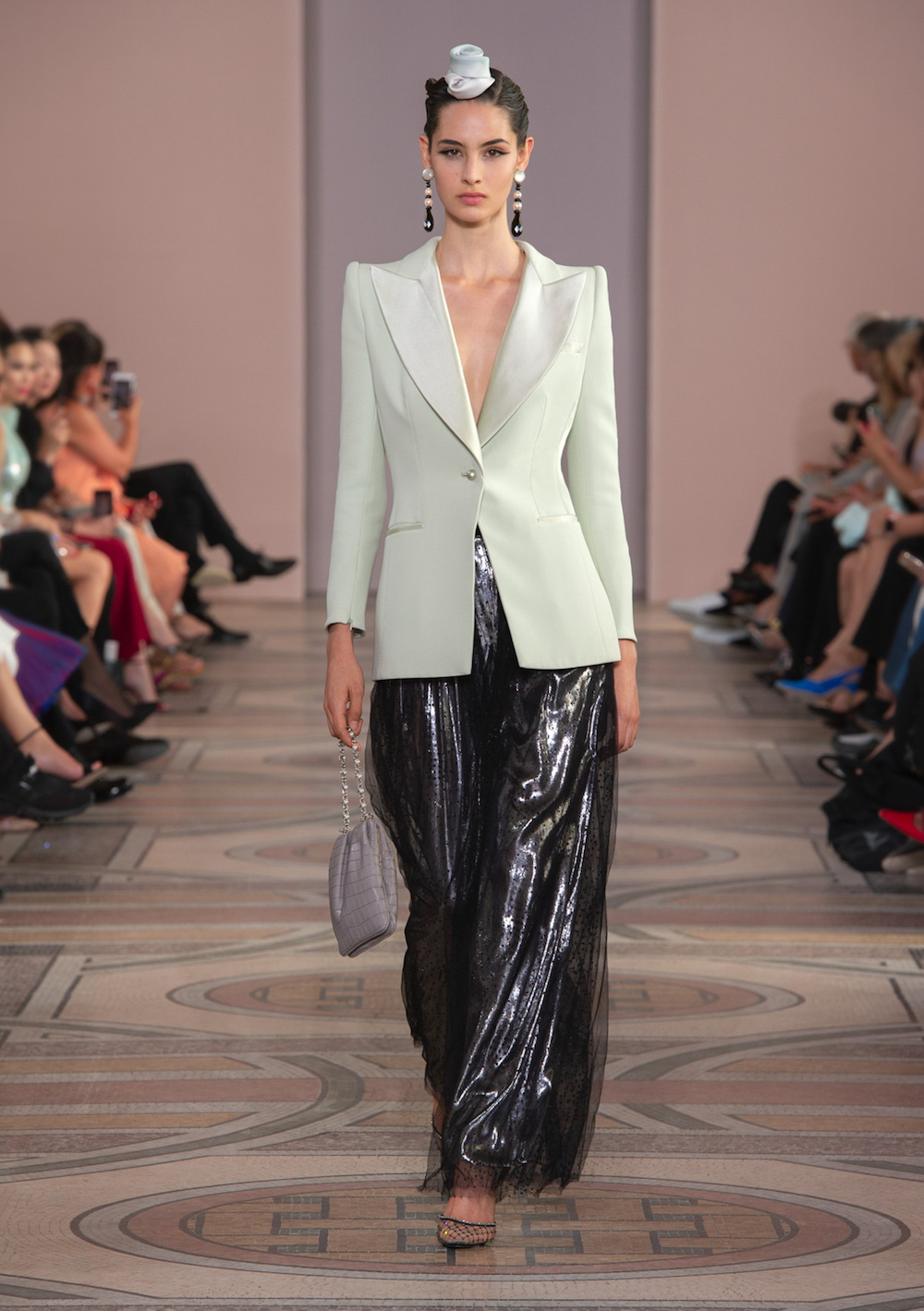 We adored the flowy ensembles, embellishments and pastel-coloured pieces – ranging from creamy mint to powder pink – at Armani Privé's haute couture show. The 82-look collection, which also had a couple of all-black outfits, certainly impressed everyone, including the A-list celebrities who were in attendance: Zendaya, Nicole Kidman and Nicky Hilton Rothschild, to name a few. Other key elements in the collection were oversize polka dots and pyjama-style trousers.
Le Paris Russe de Chanel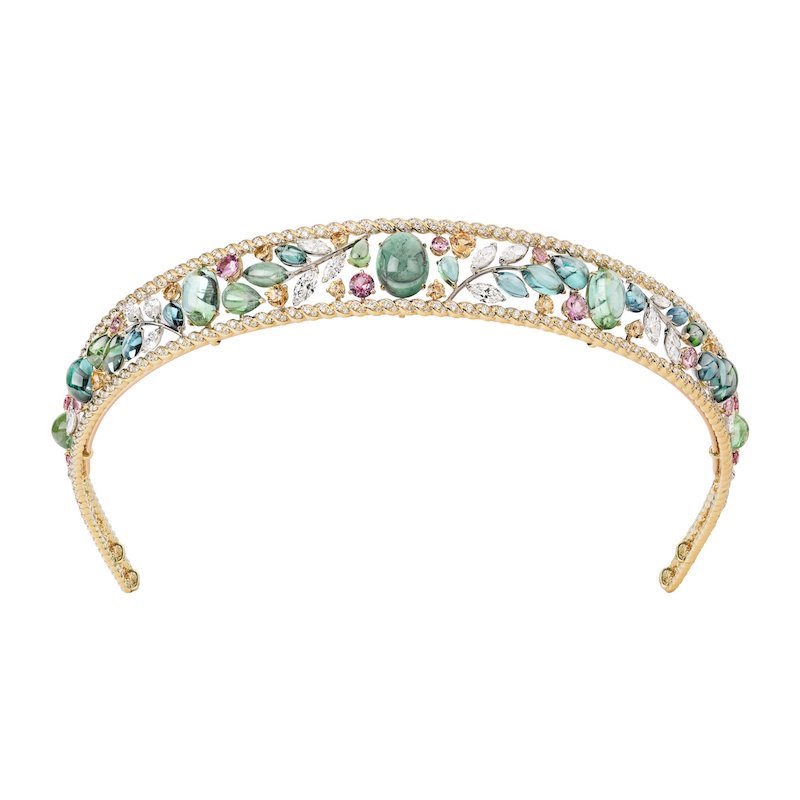 Chanel's breathtaking high jewellery collection, Le Paris Russe de Chanel, references the various Russian influences in Gabrielle Chanel's life. (The famed couturier had a brief relationship with Grand Duke Dmitri Pavlovich and at one point designed costumes for the Ballet Russes.) The 63-piece collection, which is made up of an array of sparkling rings, necklaces, tiaras, bracelets and brooches, includes this magnificent Blé Maria Tiara in yellow gold and white gold with pink spinels, Mandarin garnets, coloured tourmalines and diamonds.
Bonpoint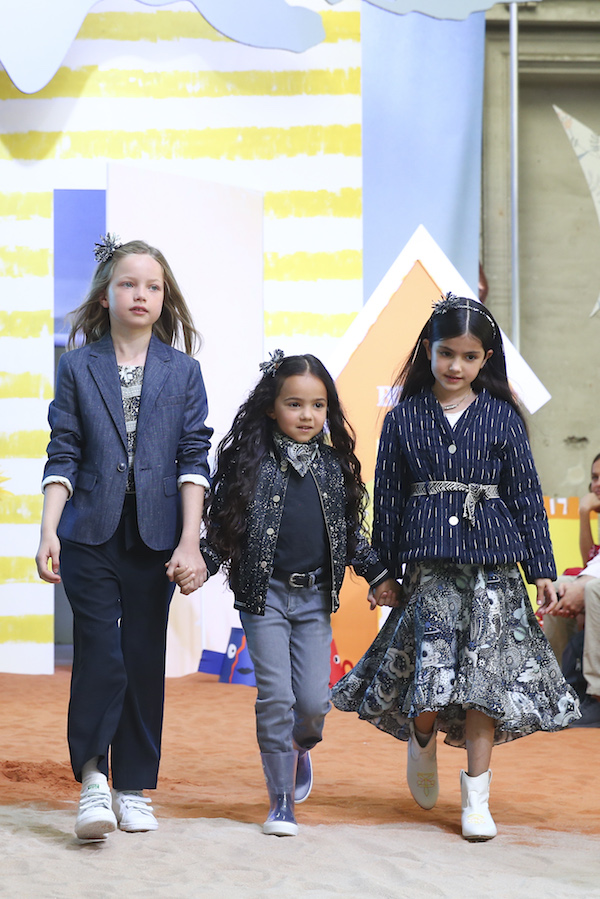 Luxury children's label Bonpoint also held its summer 2020 show during the week. This was the first collection designed by the brand's newly appointed artistic director, Anne Valérie Hash. The super-stylish kiddies on the catwalk (just look at the image above) sported everything from impeccably cut blazers to printed skirts and cowboy boots. The incredibly cute and chic collection will arrive in stores in January 2020.
Valentino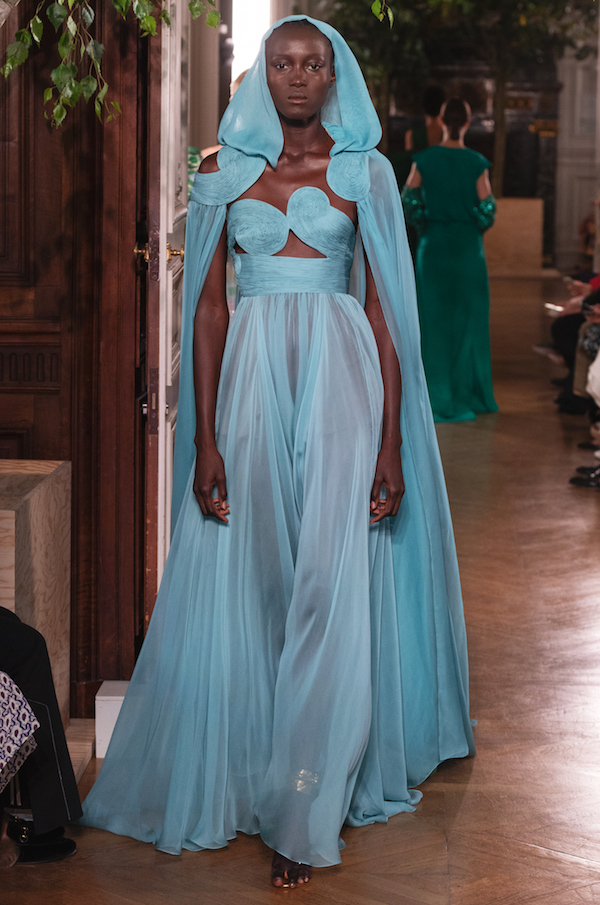 Valentino's beautiful haute couture show was truly one of the best that we've ever seen. The house's brilliant creative director, Pierpaolo Piccioli, based the collection on the themes of individuality, togetherness and diversity. At the end, everyone in the venue was moved. Top models, including Kaia Gerber, Gigi Hadid and the legendary Lauren Hutton, stepped out in Valentino's dreamy ensembles which incorporated Eastern headdresses, the house's romantic silhouettes, floral motifs and a whole lot of extravagance in every colour of the rainbow – #welove. The front row included Céline Dion, Gwyneth Paltrow and Naomi Campbell.