Uncategorized
#NYFW autumn/winter 2020 Round-up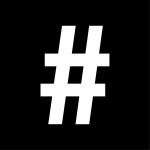 By: #legend
May 27, 2020
Coach 1941
A continuation of the saga of last season's 1980s New York nostalgia, Coach brought a more defined and streamlined interpretation of the decade. Last season featured T-shirts and Richard Bernstein tanks, but this season brought the distillation of an icon: Jean-Michel Basquiat. The artist's legacy was interlaced throughout, embodied in a graphic palette reminiscent of his art as well as his unmistakable uniform of blanket scarves, oversized leather trenches and box bags. With almost-triangular silhouettes and wide shoulders tapering towards the body, the coats were boxy in a masculine display of downtown arrogance. The double-layered trenches and Crombie coats drifted past, styled with sneakers and slouchy sock-loafer combinations. Creative director Stuart Vevers collaborated with members of the Basquiat family, who sat in the audience. The artist's niece, Jessica Kelly, made her model debut and there was a Debbie Harry cameo – fitting, as she made an appearance in the film Downtown 81, starring Basquiat. Harry closed the show with a performance of Blondie's "Dreaming", but this time her infamous bag was carried by Kelly.
Gabriela Hearst
Using a backdrop of bales of shredded paper from Brooklyn, Gabriela Hearst posed a question about the future of fashion and the wastefulness of it all: Can we turn waste into fashion and/or art? For her first carbon-neutral fashion show, Hearst remained true to the luxury aesthetic of her brand, but with a more conscious outlook. Flirting between an artisanal hippie and a Manhattan Upper-Eastsider, she certainly outdid herself. An array of repurposed, deconstructed and reconstructed apparel including Turkish kilims, trench coats, peacoats and bags all made a statement. In homage to her native Uruguay, Hearst displayed the Manos del Uruguay collective's hand-knit scarves, which used even more recycled cashmere yarn than previous collections. In a sharp contrast to the comforts of home, the suits this season gravitated towards a '70s sharpness, but with a cashmere corduroy coaxing. The colour transition was indicative of the changing of the day: warm mustards flowed into a riff of Joseph's Amazing Technicolor Dreamcoat before moving to a palette of neutrals, blacks and whites. The Matrix-esque leather glistened and flowed, exuding pure opulence.
Longchamp
The French brand's creative director, Sophie Delafontaine, is quintessentially Parisian, but ever since the spring 2019 collection, the brand has been looking towards the US East Coast for inspiration. Against the silhouette of the city's skyline in a 360-degree glass skyscraper, it was reminiscent of a retro era, when suede reigned supreme and when layering cashmere polo necks, thick cord blazers and Aran jumpers was everything. Longchamp is moving away from its forebearers' legacy of small leather goods and accessories, and as the sun dawned on the catwalk, the brand brought with it a new day: one far more ready-to-wear-centric. There were culottes galore – a '70s staple – as well as dungarees and double-belted tunics layered over high-neck jumpers. The fashion house's essential Le Pliage bag was manipulated to new extremes; you could get it as large or as small as you possibly wanted. Silver-balled boots were different, but the classic green ensemble atop was a timeless classic. It's a new take on your mother's wardrobe, but with the glossy Longchamp stamp of approval.
Marc Jacobs
With an acute foresight into cultural phenomena, Jacobs has an innate ability to revive a past trend and somehow make it better. The "punk ballerina" of the '80s, Karole Armitage, opened things with an electrifying performance before disappearing into the darkness. The show was bedlam in the best way possible: a bazaar of idiosyncratic technicolour and mid-century sentimentality. In a complete divergence from last season's extravagant hyperbole, this season sought solace in a Marvelous Mrs Maisel meets Mad Men rendezvous that was a little more restrained and poised. Kaia Gerber's lemon posset dream of an outfit screamed Manhattan socialite, as did Bella Hadid's sequinned gown with full arm-length white gloves. Sugary pastels and icy metallics were sprinkled in amongst the rosette dresses, veiled hats and Peter Pan collars. Miley Cyrus even appeared in a black bra and trouser combo, dragging a zebra print coat alongside her. The finale looks were pure joy: a sheer black lace dress with a gigantic bow (as though this show wasn't already a present in itself already) and a watermelon column dress and coat ensemble that gleamed as it passed by. Forget the Roaring Twenties; bring back the '60s!
Monse
"Happy punk" was the basis for Fernando Garcia and Laura Kim's autumn/winter 2020 collection. Epitomising the word "angsty", models strutted down the runway in plaid variants, chunky rocker boots and (sequinned) fishnet tights. The earnest-faced models, with backcombed hair and thick chokers, only heightened the mood of the venue. Oddly and unexpectedly, the inspiration behind this collection was Wes Anderson's Fantastic Mr Fox. Mr Fox's playful and canny patchwork suits spun the designers into a frenzy of woollen tweeds and tartans, which ultimately manifested in a show designed for Jenny Humphrey. Monse is no stranger when it comes to upcycling and regenerating through its splicing and dicing of garments to create new innovative designs. Ultimately, it was the outerwear that shone through. The hybrid blazer-dress incorporating both animal print and pinstripes played to unexpected contrasts. Little J has finally found the perfect collection to match her punk-fuelled disquietude.
Rodarte
By candlelight in St Bart's Church, Rodarte brought a gothic touch to the Byzantine Revival via a dark romance brimming with sensuality and understated lust. Referencing the 1992 Francis Ford Coppola film adaptation of Bram Stoker's 1897 novel Dracula, the Mulleavy sisters made our tragic heroine the protagonist for this collection. Dimly lit and ethereal, the show opened with a red and white polka-dot dress that appeared more Pretty Woman than Mina Harker – but the day dresses melted into a more macabre and risqué tulle-and-sequin-embellished dream before slipping into a tropical, almost sickly series of looks. An oversized collar dress adorned with floral appliqué, tinted green by the delicate embroidery, floated down the runway in a glimpse of spring – an ironic juxtaposition against the dark lips and spider earrings. It wouldn't be a proper vampiric collection without a cascading satin hooded cape, fit with a corseted and draped satin dress to match, complete with white and red beading inside, truly befitting the Count's lover. A standout was a sheer bespangled nude dress with a boa made of orchids in every shade of purple imaginable. Welcome the new femme fatale.
Tibi
The NYFW calendar didn't list a Tibi show, but this was no mistake. Amy Smilovic decided it was time for a change. Her SoHo store was transformed into a museum commemorating the brand's evolution, with a gallery of hits, including that famed 2015 off-shoulder poplin blouse. Instagram and its insatiable need to front served as a source of inspiration (or disdain) for the back room of the shop. Designers typically cite places like Morocco, Cancun or Tuscany as reference points, but Smilovic stayed a little closer to home: the village of Port Chester, New York. She strolled its streets, wandered into laundromats and cafes, and returned to shoot her autumn/winter collection. A crisp plaid shirt-dress, Amish-buckled leather loafers and leather gloves, an asymmetric-hemmed camel knit dress atop a crisp white dress with almost-ironic stiletto boots finished with a leather market bag (hello, fashionable market auntie)… all of it conspired to make suburbia a little less ordinary. It proved there's no need to stray far from home for ingenuity – all you needed to do was hop on the Metro North line to Port Chester.
Tom Ford
Since this year's NYFW coincided with Oscars weekend, it was unsurprising that the front row didn't shine quite as bright with the usual stars – but the Tom Ford show wasn't lacking in that department. A red-carpet-worthy performance ensued, though the gowns that were eagerly anticipated didn't make their appearance until the finale. Denim made a friendly comeback amidst a mix of audacious prints and luxurious velvet tones, while patchwork denims speckled amongst satin track pants, silver platform sandals and grey marl sweatshirts, staying true to the designer's sentiment of "chic, possibly slightly stoned and very sensual". To the soundtrack of "Killing Me Softly", the disco ball dispersed flecks of starlight, but even that wasn't enough to match the glamour of the gowns. Bella Hadid may have been the talk of the show in her crystalline, almost chainmail double-velvet bow dress, but the intricacy of the lace and the delicate nature of the veil on the finale dress that Mika Schneider showcased was truly unparalleled.
Tory Burch
This season, Tory Burch collaborated with New York sculptor Francesca DiMattio to create a show for the empowered woman. (In 2012, Burch bought DiMattio's first ceramic sculpture, so this show was a reconnection.) The artist designed the floral prints, in addition to the sculptures of female figures fused with fertile flora dotted around the Sotheby's catwalk. The subtle, subversive aspect of her art was mirrored in the clothes that ensued, which questioned what it means to be feminine, and how the objectification and apotheosis of the female form has been skewed to make way for unconscious bias. Ice-cream-toned pastels, floral prints, basket weaves, wedding beads and ankle-grazing skirts served as the basis. What it means to be a powerful woman was altered, as there were no minimal, sharp-edged suits, but rather mandarin-collar Edwardian jackets with embroidered over-the-knee boots. Tradition was revisited with smocking, jacquard, delicate porcelain florals and riding trousers. The collection exuded a sense of serenity and calmness, which is a much needed breath of fresh air in this day and age.
Vera Wang
The year 2020 has brought a lot of new beginnings and Vera Wang reminded us that the new decade was an occasion to be celebrated – with print and colour. The boyish gothic style persisted, while the traditional pickings of towering platforms and lingerie-inspired pieces were pursued. Asymmetric hemlines, whimsical youthful shorts and perfectly tailored trousers were given a facelift – one that didn't come in the shape of fillers or Snapchat-filter-like nonsense, but through injection of colour. On offer were graphic photoprint floral crewnecks under cascading mesh slips, neon-green tulle corsets, and an almost-kitsch patterned maxi dress finished with sport-stripe detailing at the cuffs and waist under a black leather bondage harness and a cosy fur scarf. It was quite the spectacle. The show ended with tulle dresses reaching loofah-like volumes in lavender, chiffon lemon and seafoam, all kitted with harness strappings. The sweet and innocent were combined with the robust and less dainty side of things. In the past, Vera Wang may have been the reason why black was the only colour needed in your wardrobe, but this season, she's showing us it's time to change.
In this Story: Uncategorized