Going into it's third edition, Moncler Genius keeps exploring the possibilities of collaborations and fusion of elements by creating interesting, innovating and instantly iconic designs.
This year the house joined hands with JW Anderson alongside Sergio Zambon and Veronica Leoni for 2 Moncler 1952, Sandro Mandrino for 3 Moncler Grenoble, Simone Rocha, Craig Green, and Matthew Williams of 1017 ALYX 9SM, Fragment Hiroshi Fujiwara, Richard Quinn, and Poldo Dog Couture to create 12 different looks.
Different situations, one for each genius, and different visions to communicate Moncler's message: increasing communication and connections, on and offline.
MONCLER RIMOWA "REFLECTION"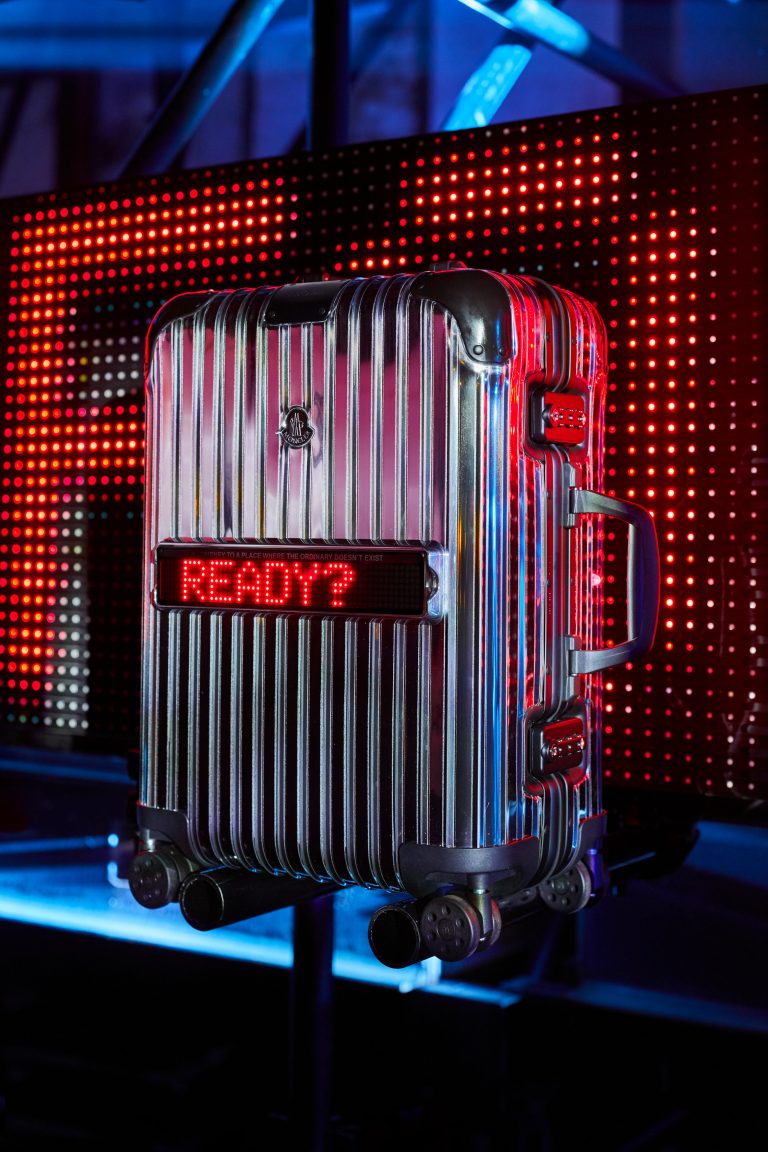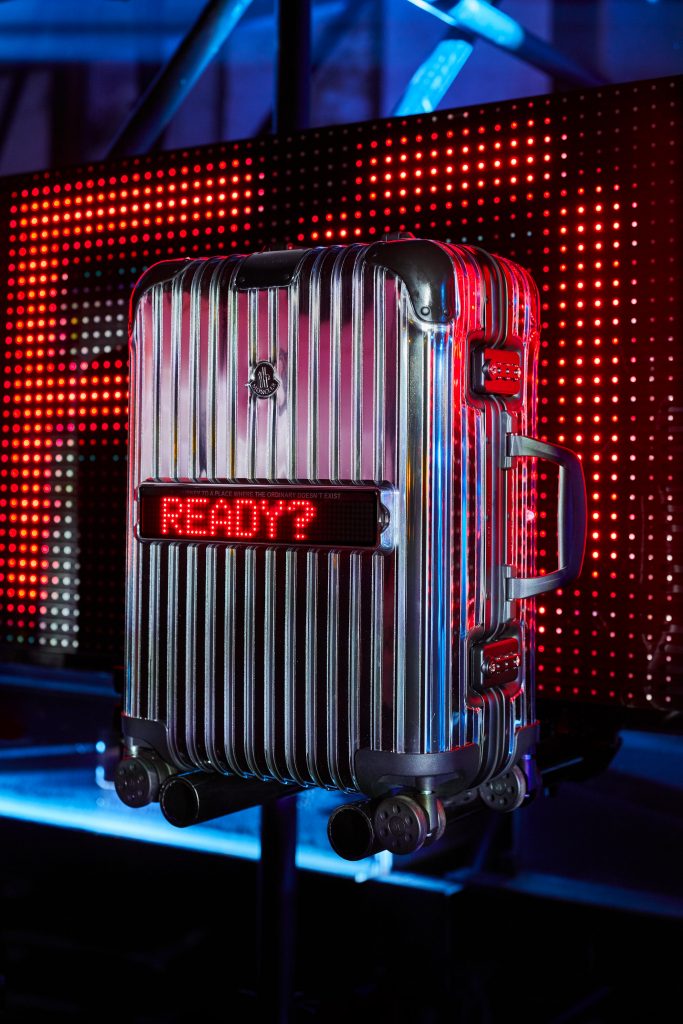 With the house's vision moving to a more digital direction, Moncler collaborated with RIMOWA on the "Reflection" case, featuring a LED screen that invites travellers to broadcast their throughs in real-time using a custom-built app to showcase innovation in technology, connectivity, and communication in the digital age.
1 MONCLER JW ANDERSON | Non-Binary Elegance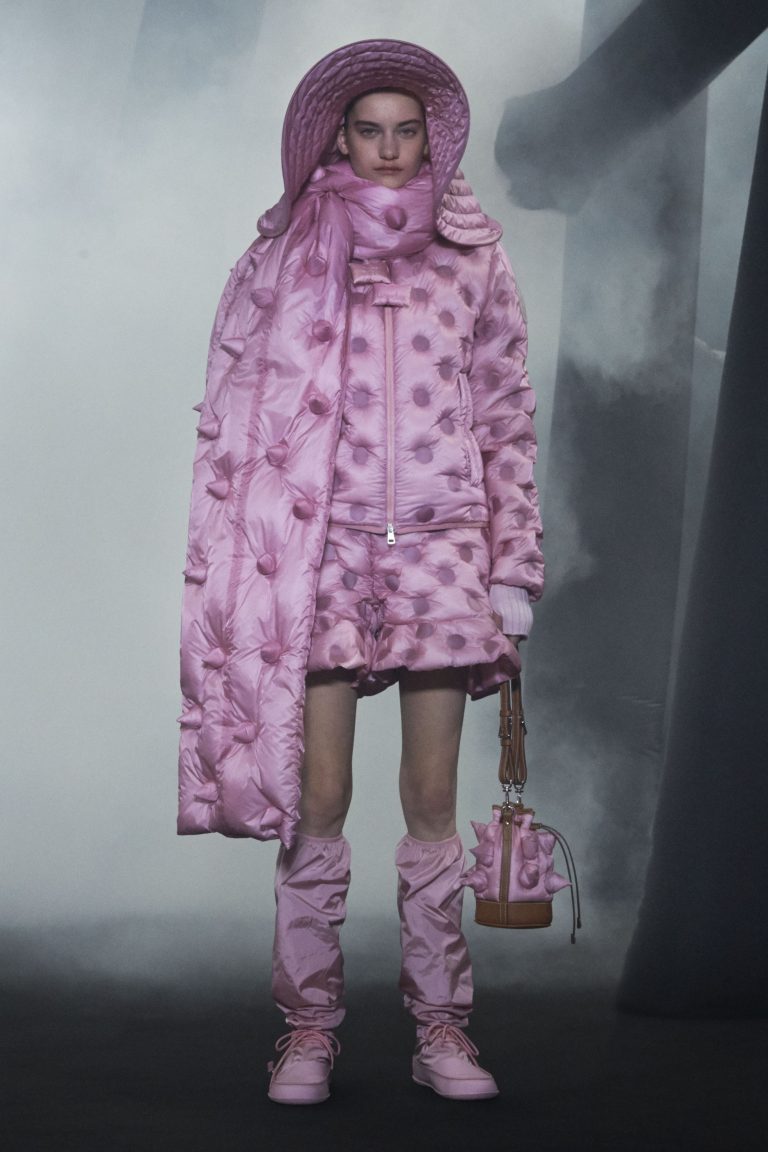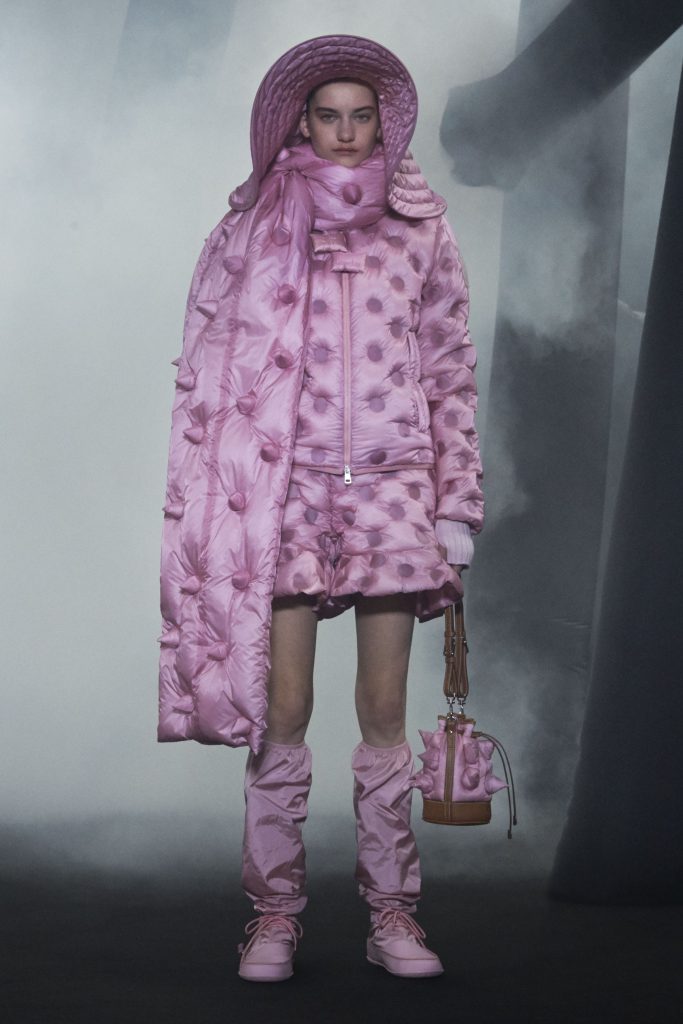 Pushing the fine line between gender stereotypes, Jonathan Anderson presents pieces that are pure and architectural in design playing with colours and shape. With this collection, Anderson developed pieces from archive pieces enhancing with proposed dots and spikes as decoration.
The technicality and straightforwardness of Moncler are fascinating to me. A down jacket needs to respond to a function, and I kept that in mind adding my own taste for blunt abstraction".

JW ANDERSON
2 MONCLER 1952 (Woman) | The refined power of femininity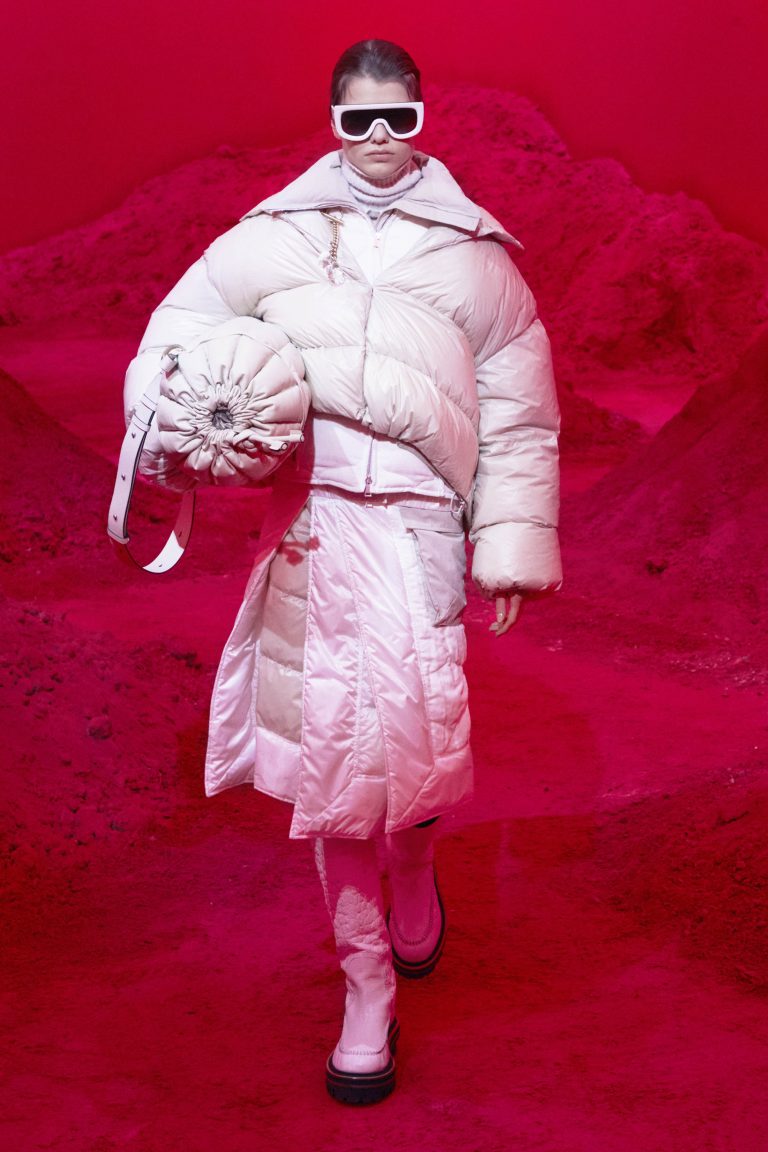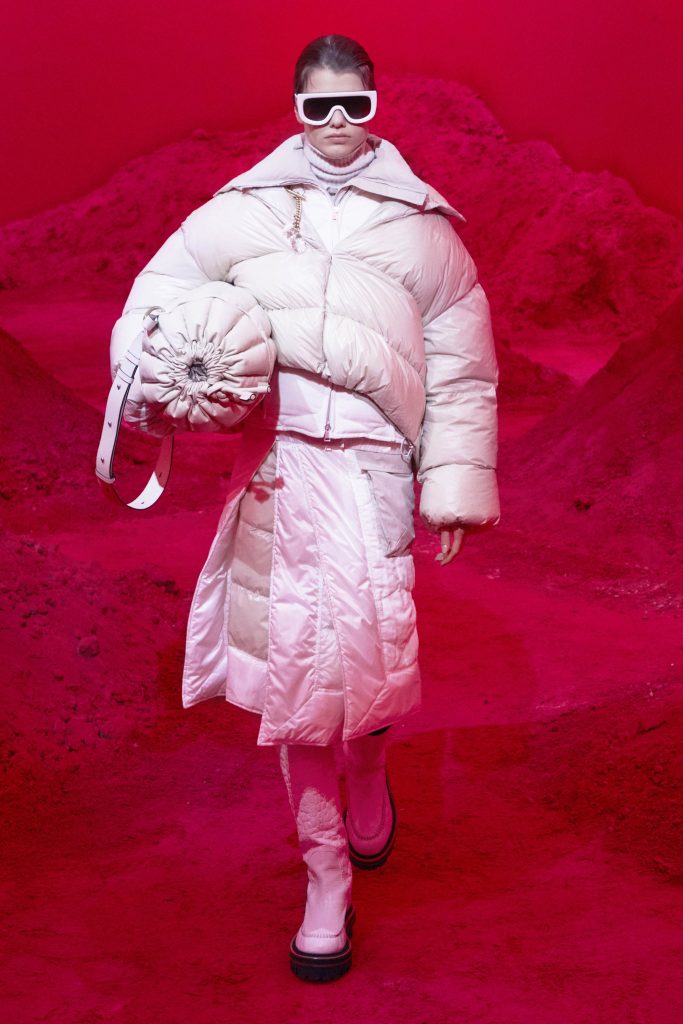 Extreme layering, distinct complexity and three-dimensionality are key to this collection. Veronica Leoni interpreted the outerwear and outdoors attitude of Moncler's audience with a twist on the feminine instinct.
"Imagining an army of women on a quest for a lost paradise, I looked at the exoticism of the beginning of the XX century and interpreted it in a modern, intensely functional way. It's all about femininity and elegance, with a twistedly practical angle. I am particularly proud of the collaboration with gender equality group Girl Up on a special item with the slogan: IT'S HER RIGHT".

Veronica Leoni
2 MONCLER 1952 (Man) | The collaboration with Los Angeles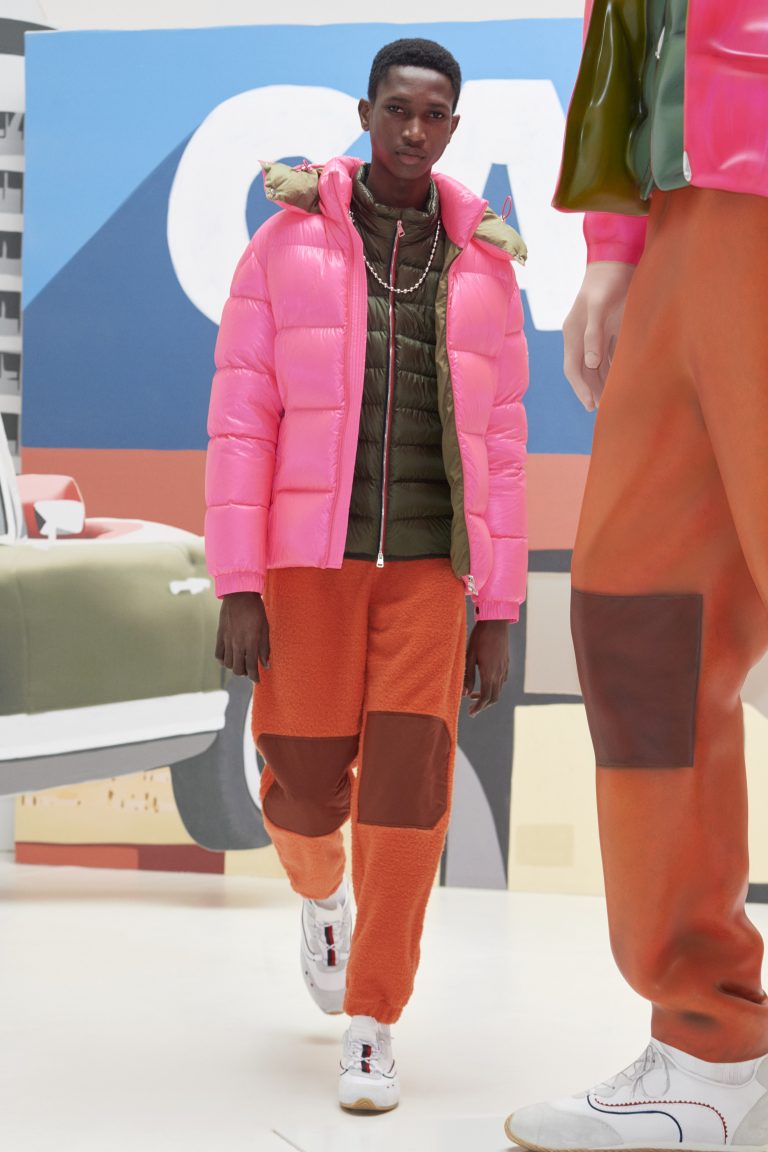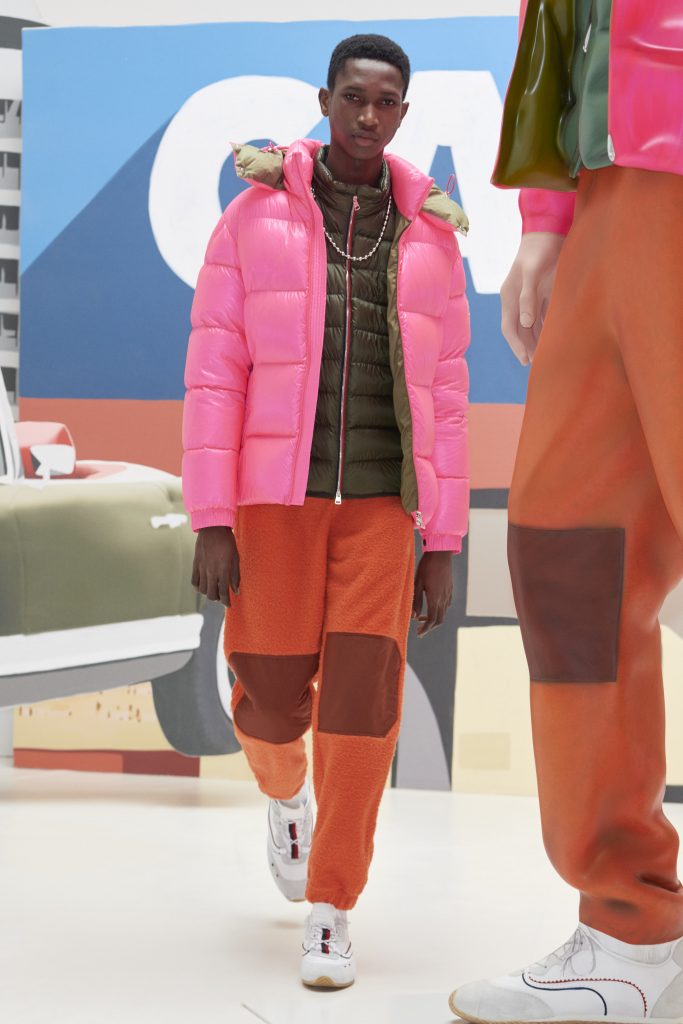 For the men's collection, Sergio Sambon explores the side of urban anthropology by incorporating 70s pop energy with iconic types such as the preppy, the hippy and the punk attitude. The collection is infused with the conception of Los Angeles – the city of angles.
"LA is a cultural reference, a world city. It beats to its own drum, far from the neurotic pace of other metropolitan places. By working with Libertine, Undefeated, Balt Getty and AD.III I took local tropes and clichès and turned them around, the Moncler way".


Sergio Zambon
3 MONCLER GRENOBLE | Riot of color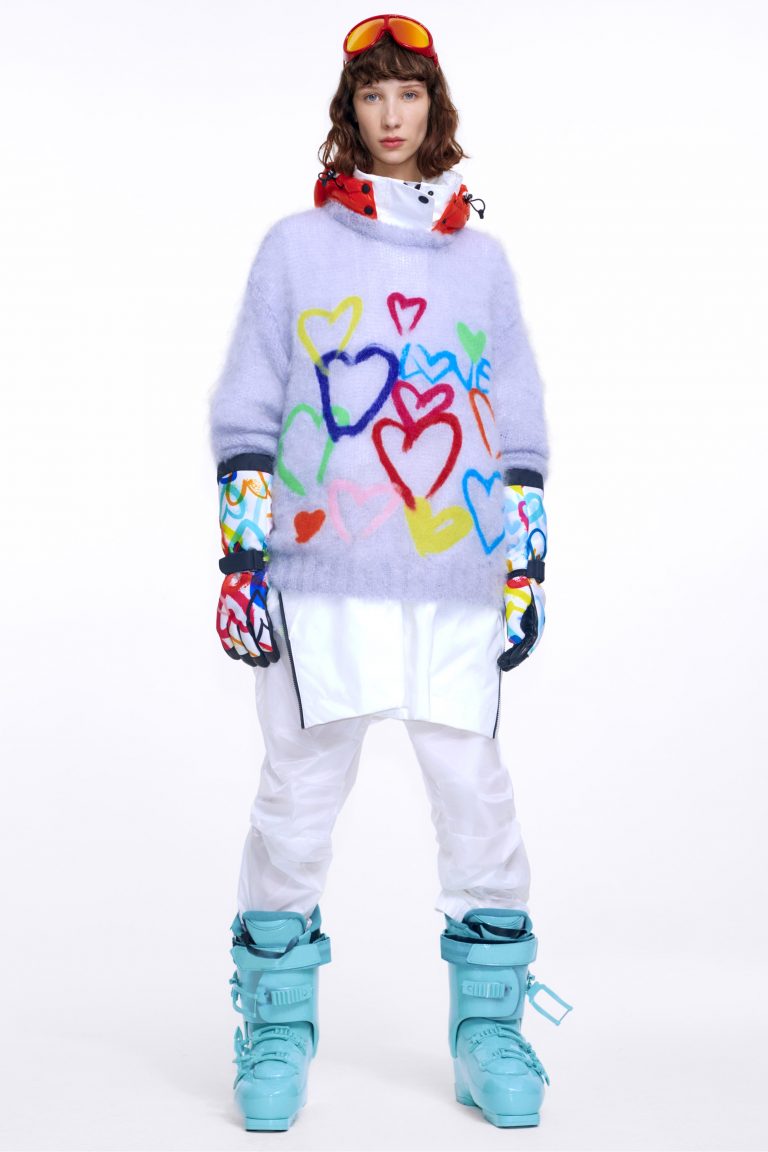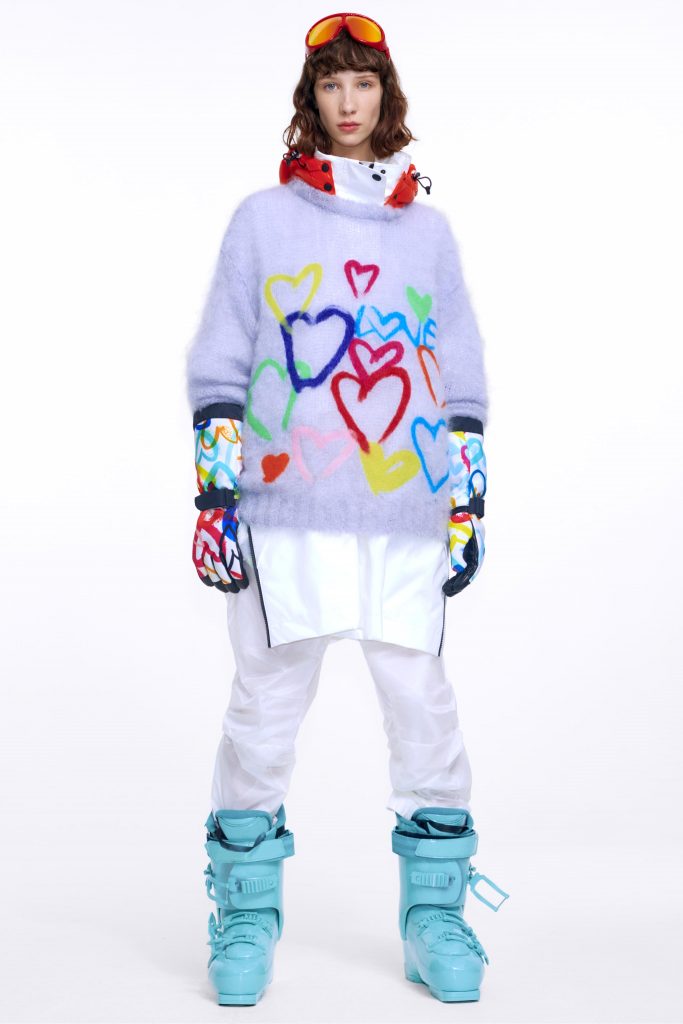 The collection focuses on three key elements: design, performance and functionality. Sandro Mandrino injected his fashionable boldness by using a riot of colourful graffiti prints into the collection to make the pieces wearable not just on the slopes but also on the streets.
"I had in mind this image of the white of the snow that gets progressively stained by color as graffiti expand everywhere. 3 Moncler Grenoble is first and foremost about performance".

Sandro Mandrino
4 MONCLER SIMONE ROCHA | The dance of modern romanticism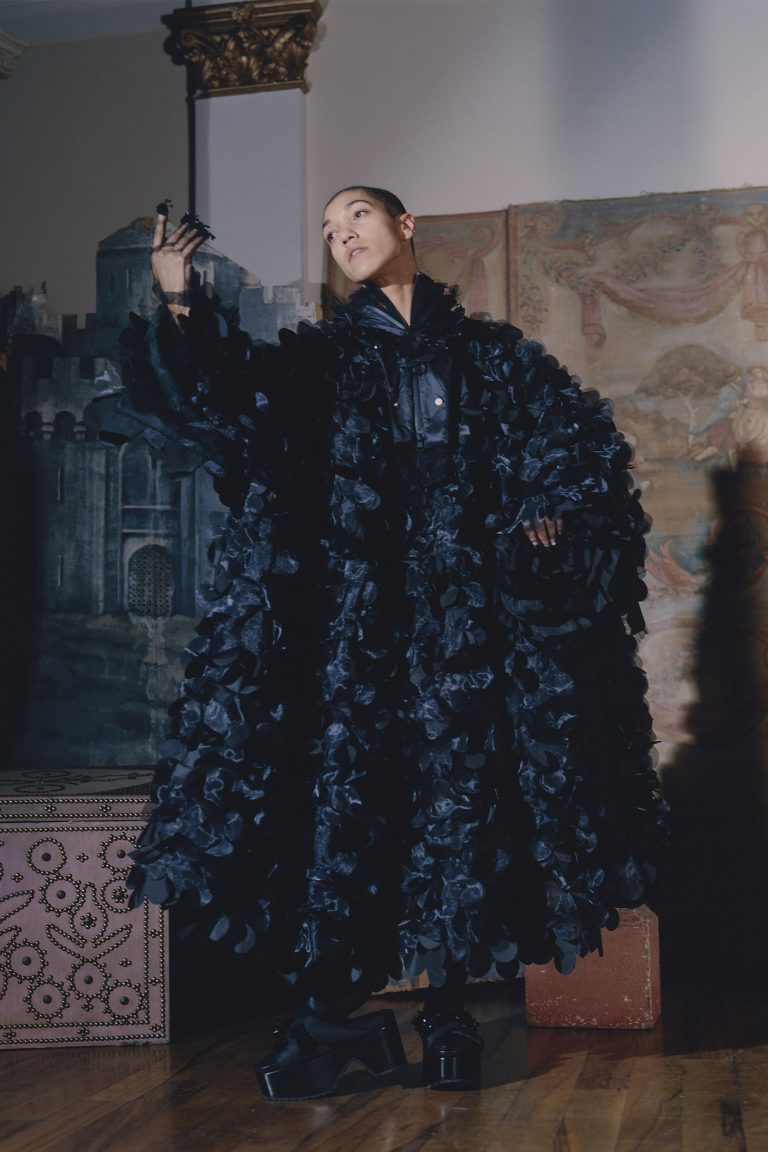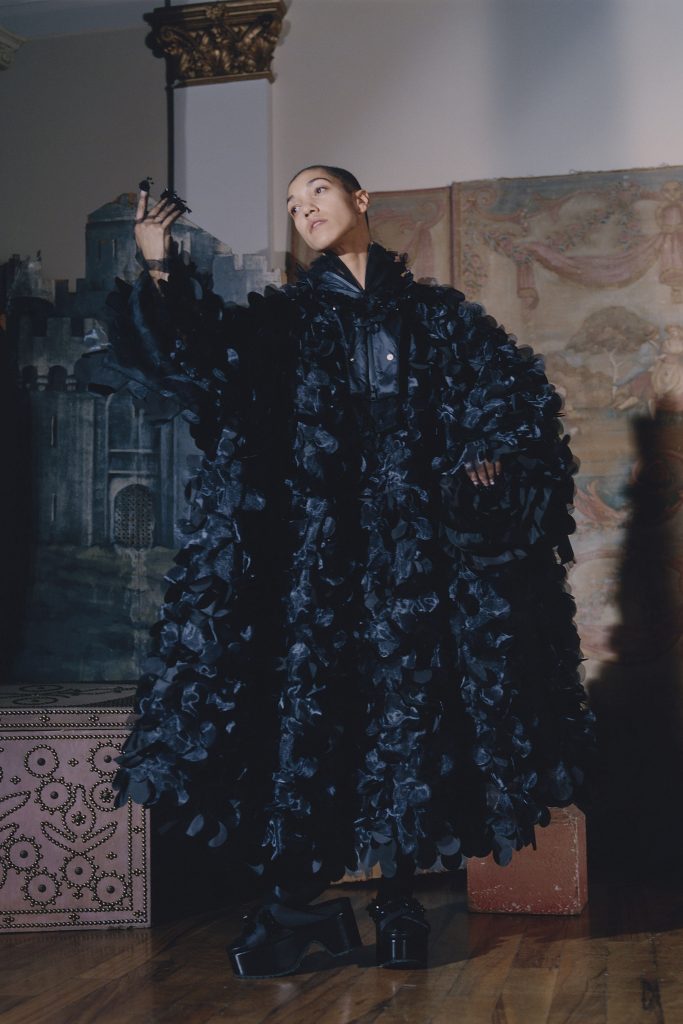 Romance never dies. Incorporating Simone Rocha's signature romantic shapes while using the core frame of Moncler's designs, the collection is a perfect fusion of dreamy and active.
"This collection was originally inspired by Fellini, dance, and the fantasy of dress. It is very much my interpretation of Moncler's technical expertise, exploring fabrications and silhouettes but bringing it all under the female gaze in my idea of modern femininity".

Simone Rocha
5 MONCLER CRAIG GREEN | Transparency and protection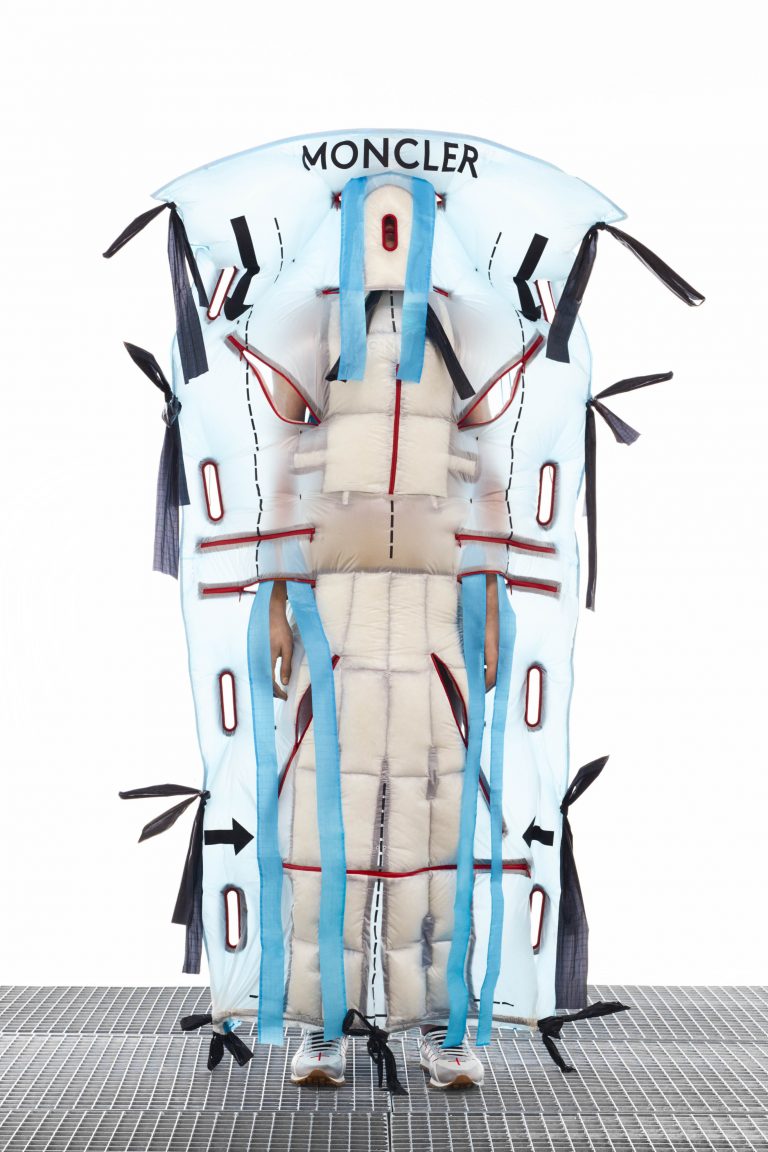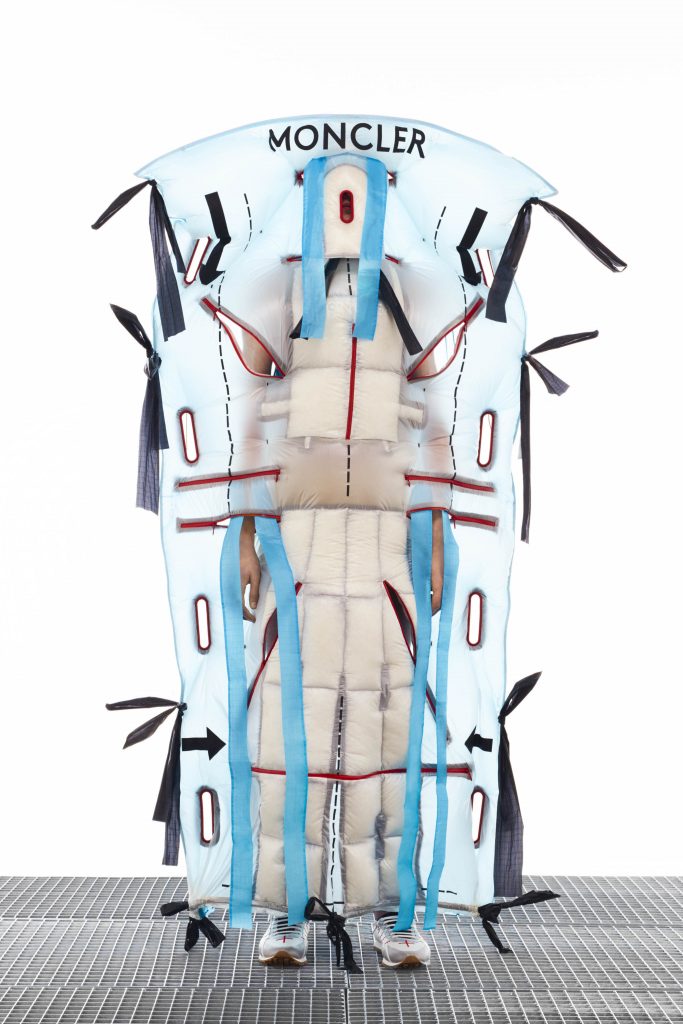 Using only micro rip-stop nylon, which is a super-lightweight yet sturdy fabric, Craig Green focuses on the concept of transparency, security, and protection for this collection, merging his interest in the technical and industrial side of the industry and presenting a daring and imaginative vision to the audience.
"There is a scientific aspect to Moncler that I find inspiring. I wanted to explore ways of pushing simplicity to the extreme and using the process of down filling almost like a print, building volumes around the body from flat items, from 2D to 3D. For me, Moncler is ultimately about protection and functionality".

Craig Green
6 MONCLER 1017 ALYX 9SM | A urban study of the mountain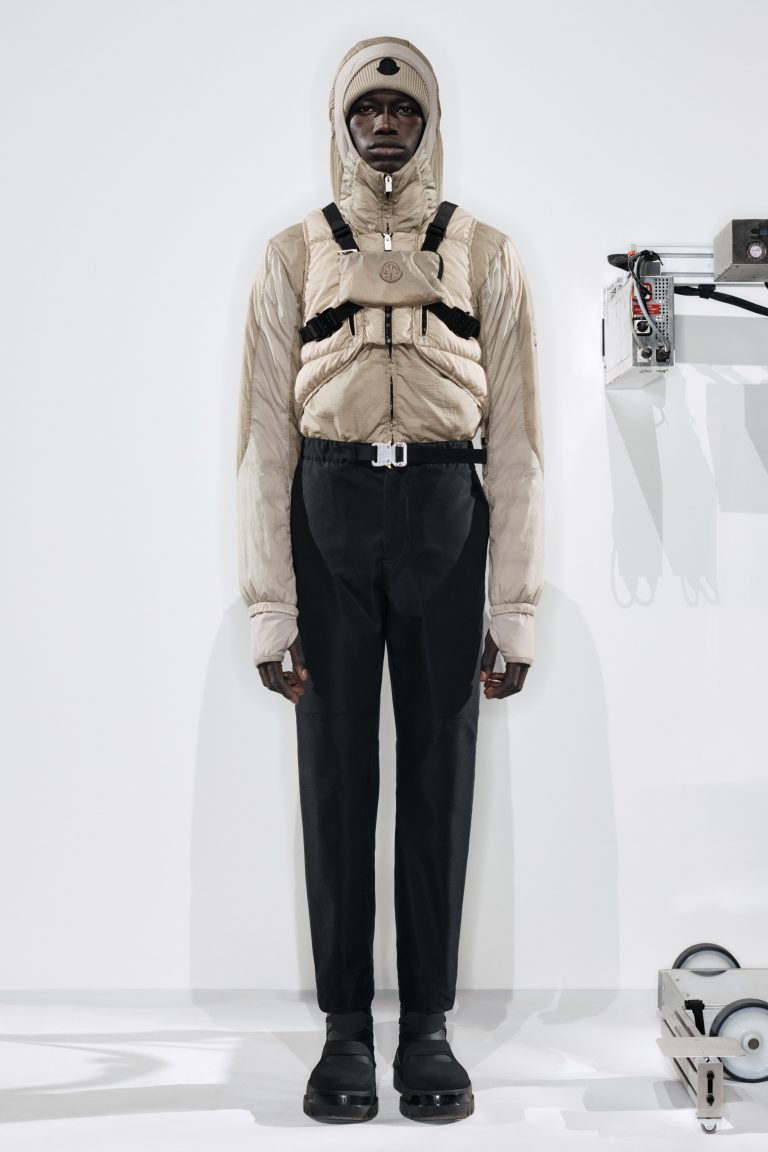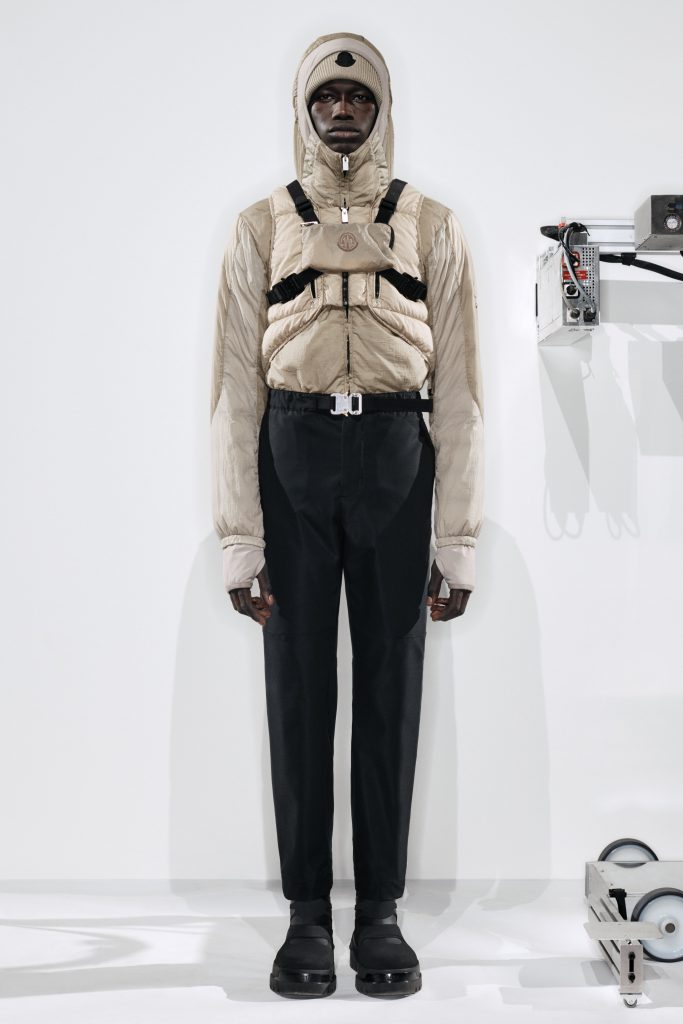 Working with a muddy palette of neutrals mixed with black this season, Matthew Williams treated organic fabric to turn them into technical. By presenting a collection with padded and non-padded outerwear, he plays with the concept of matte and shiny.
"Working with Moncler means a lot of technology, applied to luxury garments that are meant to be wearable. We injected our own take into these principles, fusing our respective identities".

Matthew Williams
7 MONCLER FRAGMENT HIROSHI FUJIWARA | Continuous cultural progression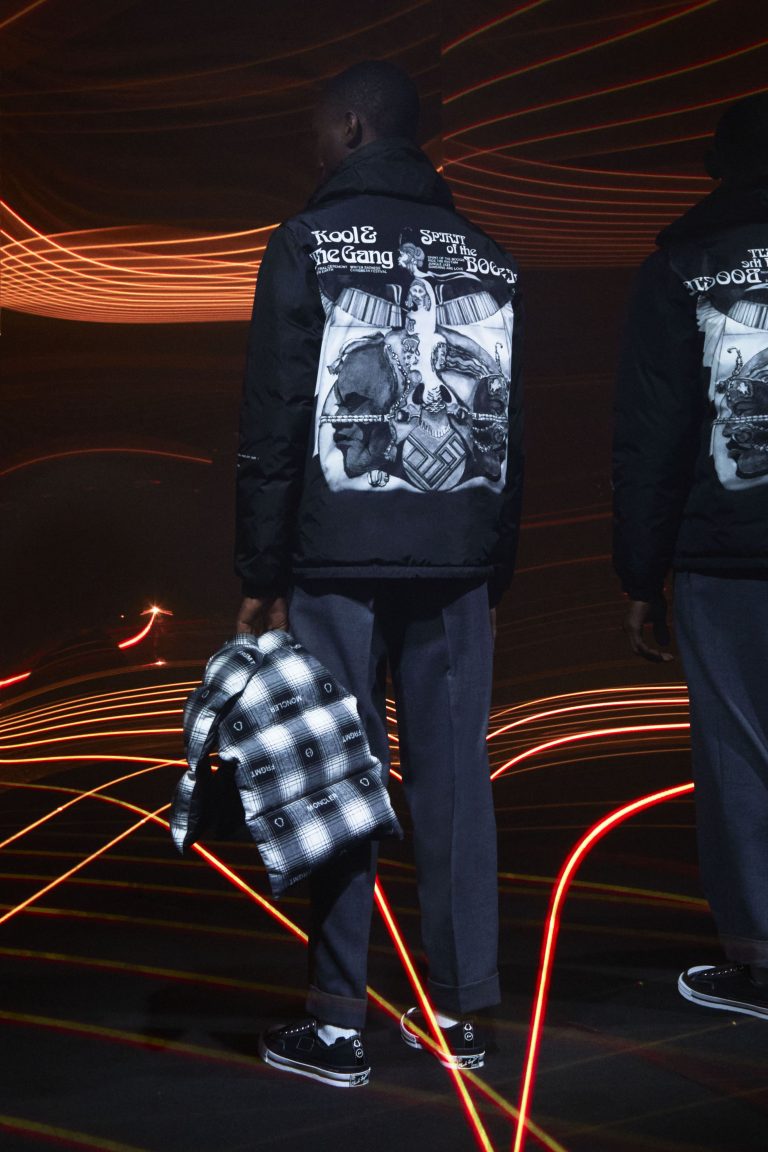 Hiroshi Fujiwara takes vintage, military, urban and tech references and tweaks them with the keen sensibility of a unique cultural agitator. He turns the ordinary into something subtly extraordinary, splashing mysterious slogans into clean, functional pieces.
"I wanted to create a new standard, delivering the message that Moncler loves the mountain, which is where the story started".

Hiroshi Fujiwara
8 MONCLER RICHARD QUINN | Bold luxe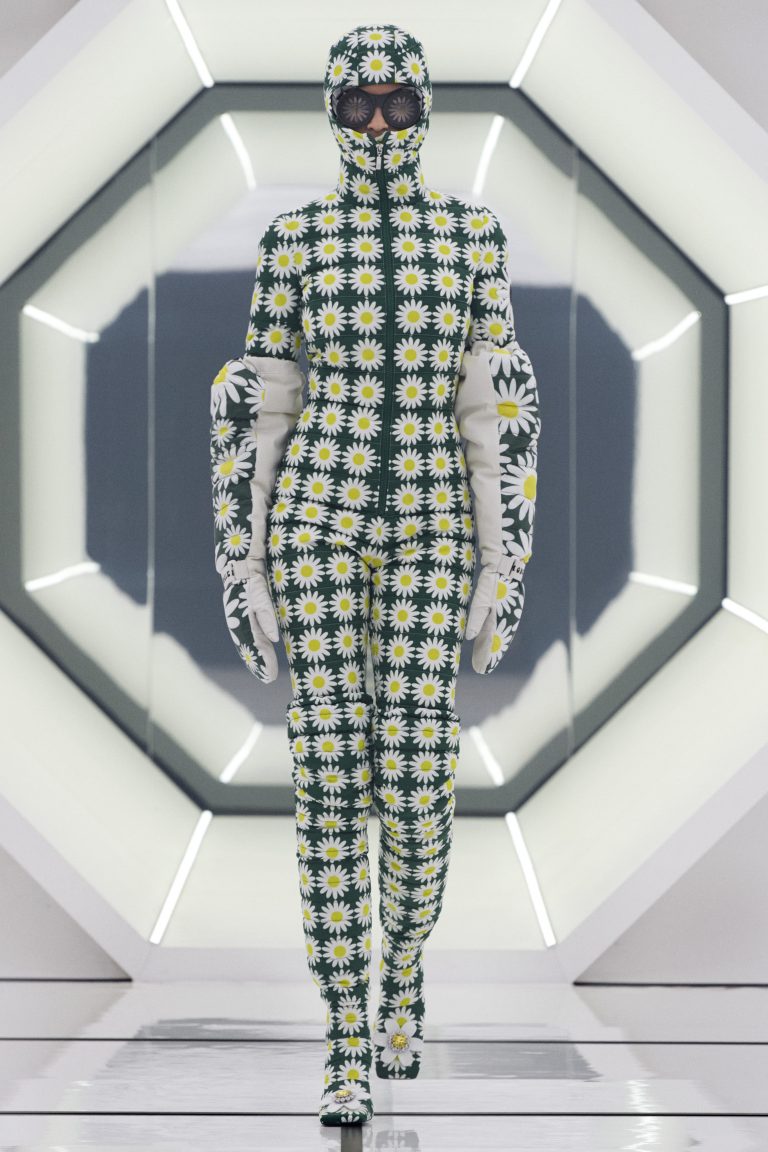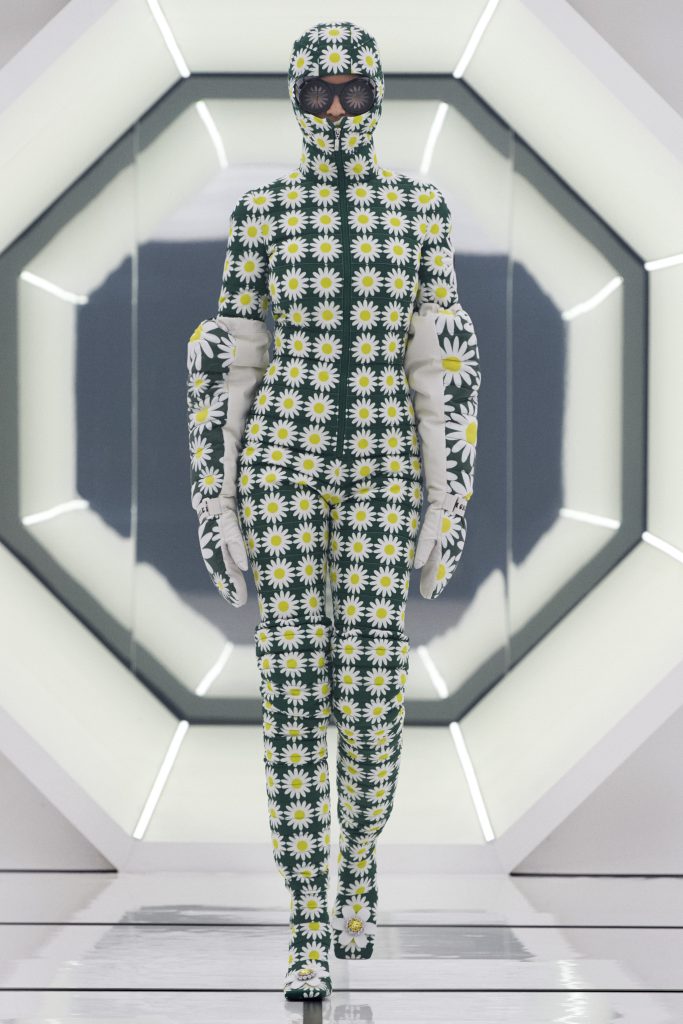 Known for his use of bold prints, precious embroideries and bejewelled details for his own collections, Richard Quinn not only injected his own DNA into the collaboration, but also included Moncler's in the process. The result, is a balanced and unique match between the two aesthetics.
"I wanted to create a 60s meets space age dynamic, a transition from the past to the future in my signature prints that match and clash, with strong headpieces for a vibrant idea of total luxe".
MONCLER POLDO DOG COUTURE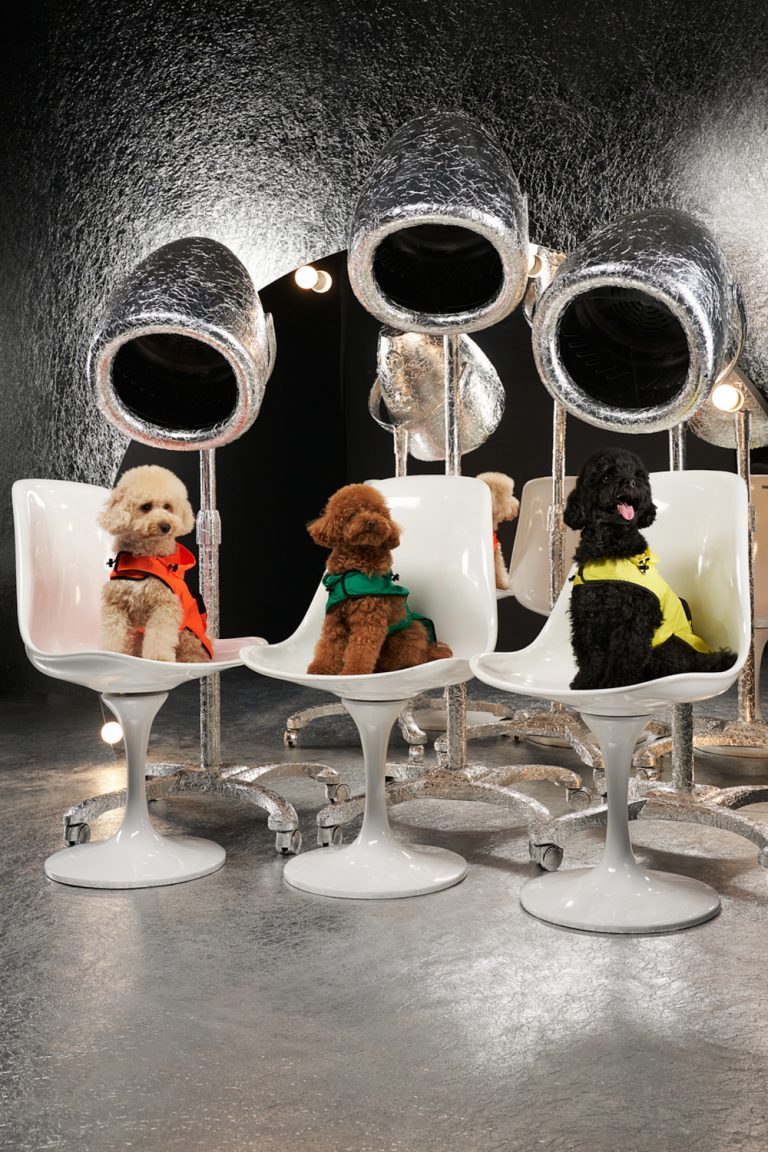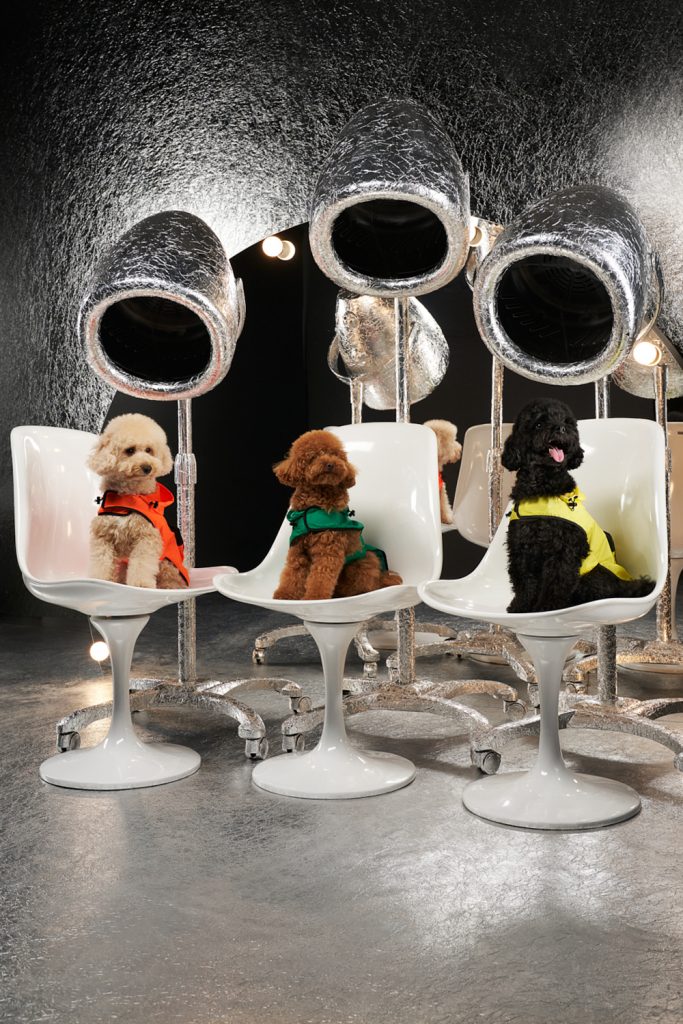 The collection features the classic duvet dog vest in a variety of colours made with nylon laqué. Poldo Dog Couture takes Moncler to a different market.
MONCLER MATE.BIKE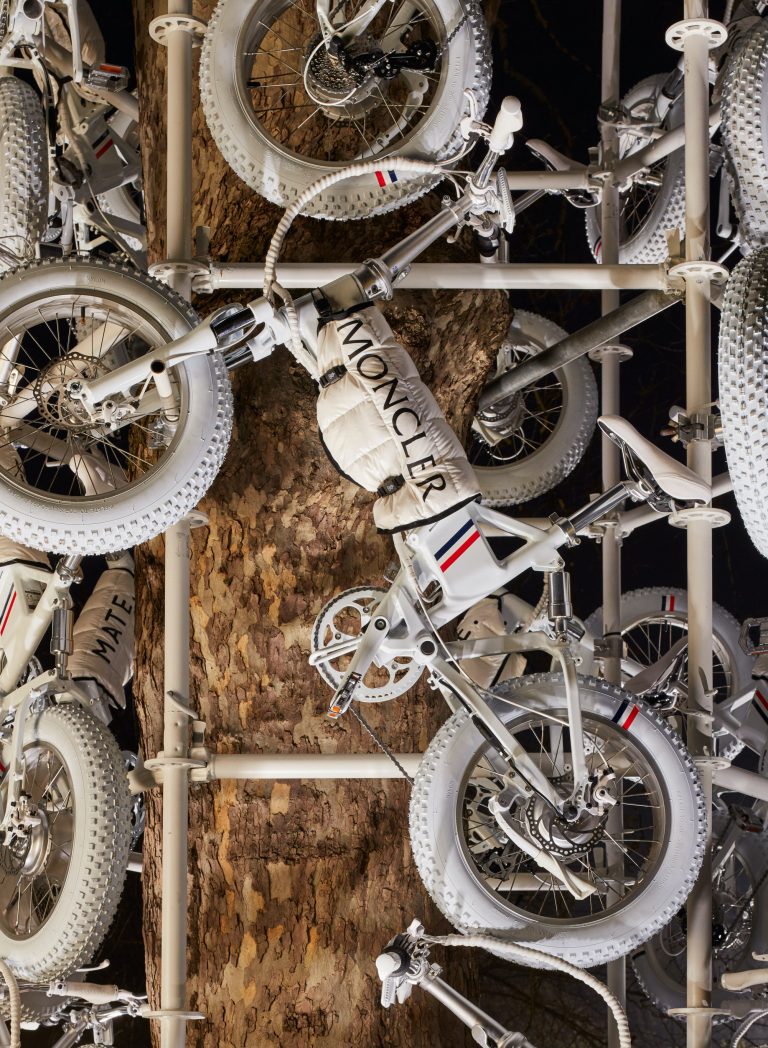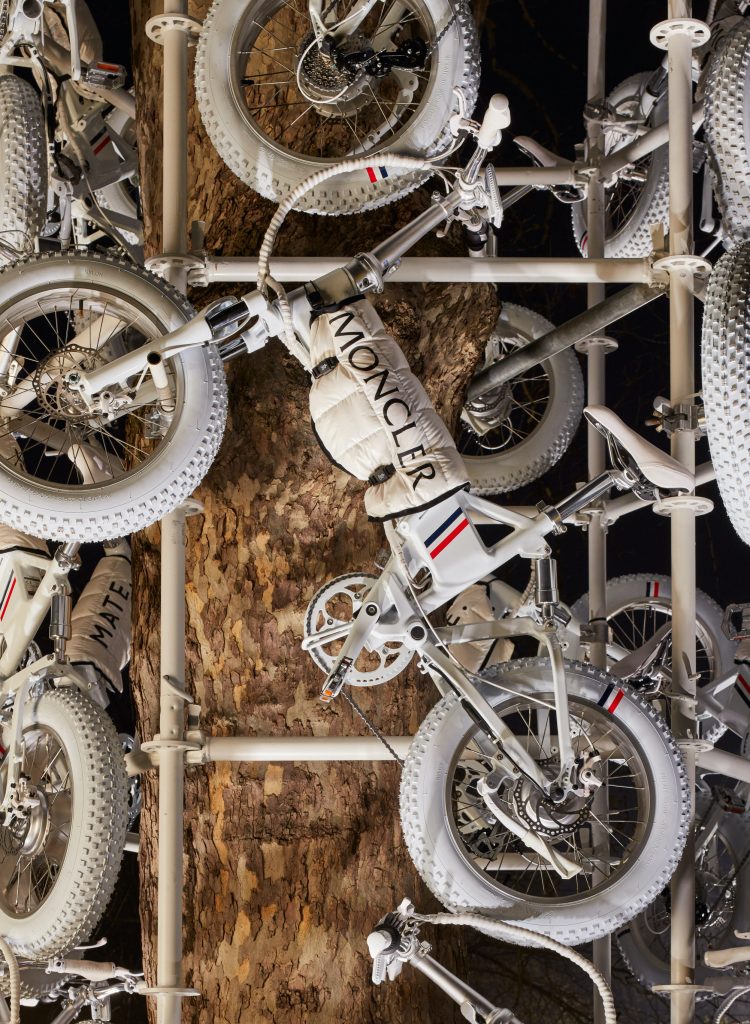 Combining fashion, tech and sustainability. Moncler Genius joined forces with MATE.BIKE to produce a unique e-bike for extreme terrains of mountains. Thanks to Moncler's signature foldable duvet covering the main bike frame, the collaboration tests the boundaries of conventional commuting and personal expression.