M.I.A. Joins H&M to Collect 1,000 Tonnes of Garments for World Recycle Week
March 16, 2016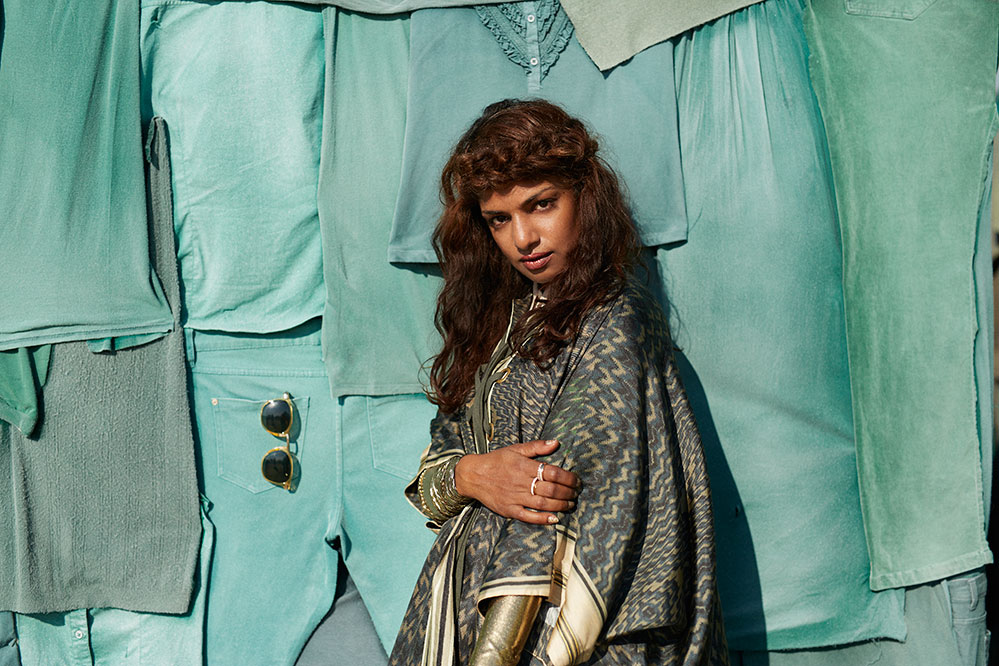 Artist and singer M.I.A. has teamed up with fashion giant H&M to collect 1,000 tonnes of unwanted and worn out clothes to be recycled and turned into new fabrics for new products. The global initiative is part of World Recycle Week, taking place from April 18 – 24, 2016, and is part of H&M's goal to close the loop in fashion.
To help in the efforts, M.I.A. has also filmed an exclusive new music video for H&M to raise awareness of the environmental impact of clothes going to landfills around the world. The video is set to debut on April 11 on ?www.hm.com. Whether the song will be from her upcoming album Matahdatah or an H&M exclusive, remains under wraps.
Apart from M.I.A., the fashion giant has also invited bloggers and performers in M.I.A.'s video to film rehaul clips, a spin on the popular "haul video" where Millennials famously unpack and detail their latest purchases. Instead, these rehaul videos will show bloggers going through the pieces they will be recycling through the H&M Garment Collecting project, a project that was established 2013 and has since collected over 25,000 tonnes of clothing.
Anyone who'd like to join in the cause are more than welcome. Since 2013, customers have been invited to bring in any unwanted garments, regardless of brand and condition, to any H&M store where they will be exchanged for a voucher to use at H&M.
For more information on H&M's efforts on garment collecting and recycling, visit www.hm.com/garmentcollecting.