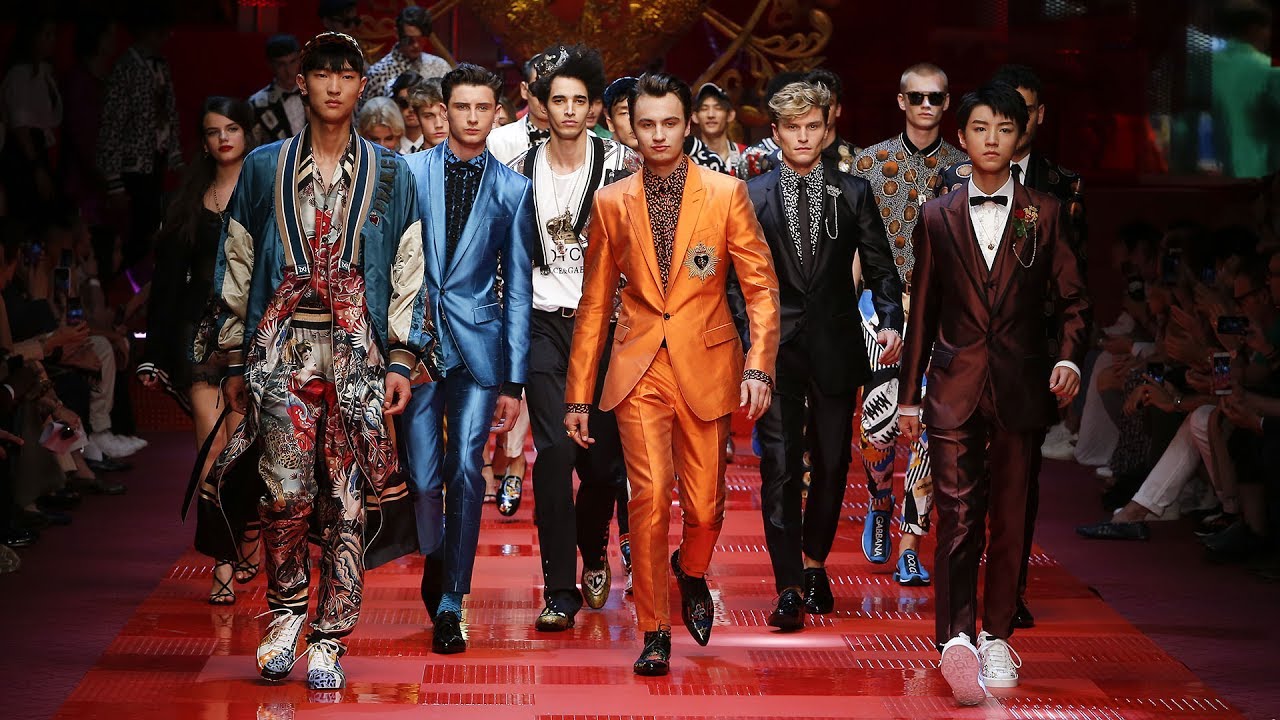 As we're in the midst of menswear shows for Spring/Summer 2019, #legend Fashion Assistant Keefe Tiu does a recap of his favourite collections from this season: 
Paris: Raf Simons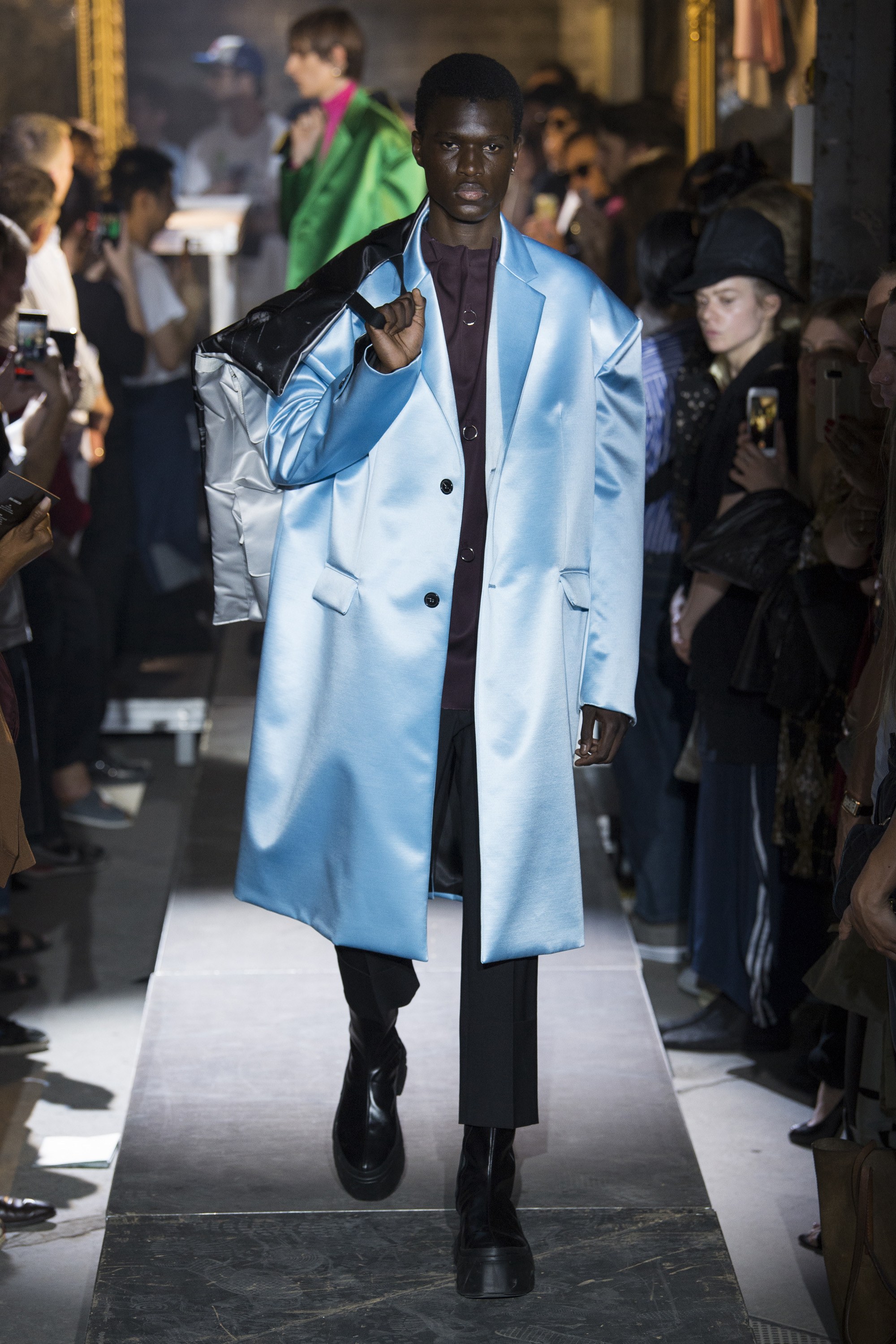 The dream is to live in a world exclusively coddled in endless plethoras of duchesse satin, and Raf Simon is encouraging this manifestation. Men's tailoring was the focus of this show and the line-up started with a series of oversized blazers done in fluorescent satin variations, paired with equally indulgent turtlenecks underneath. Followed by metallic knitwear and classic Raf graphic work, the entire collection felt like the Club Kid's squadron. There were a few punk references, but the overall tone was kept clean and elevated brought together by a streetwear mindset. 
Paris: Acne Studios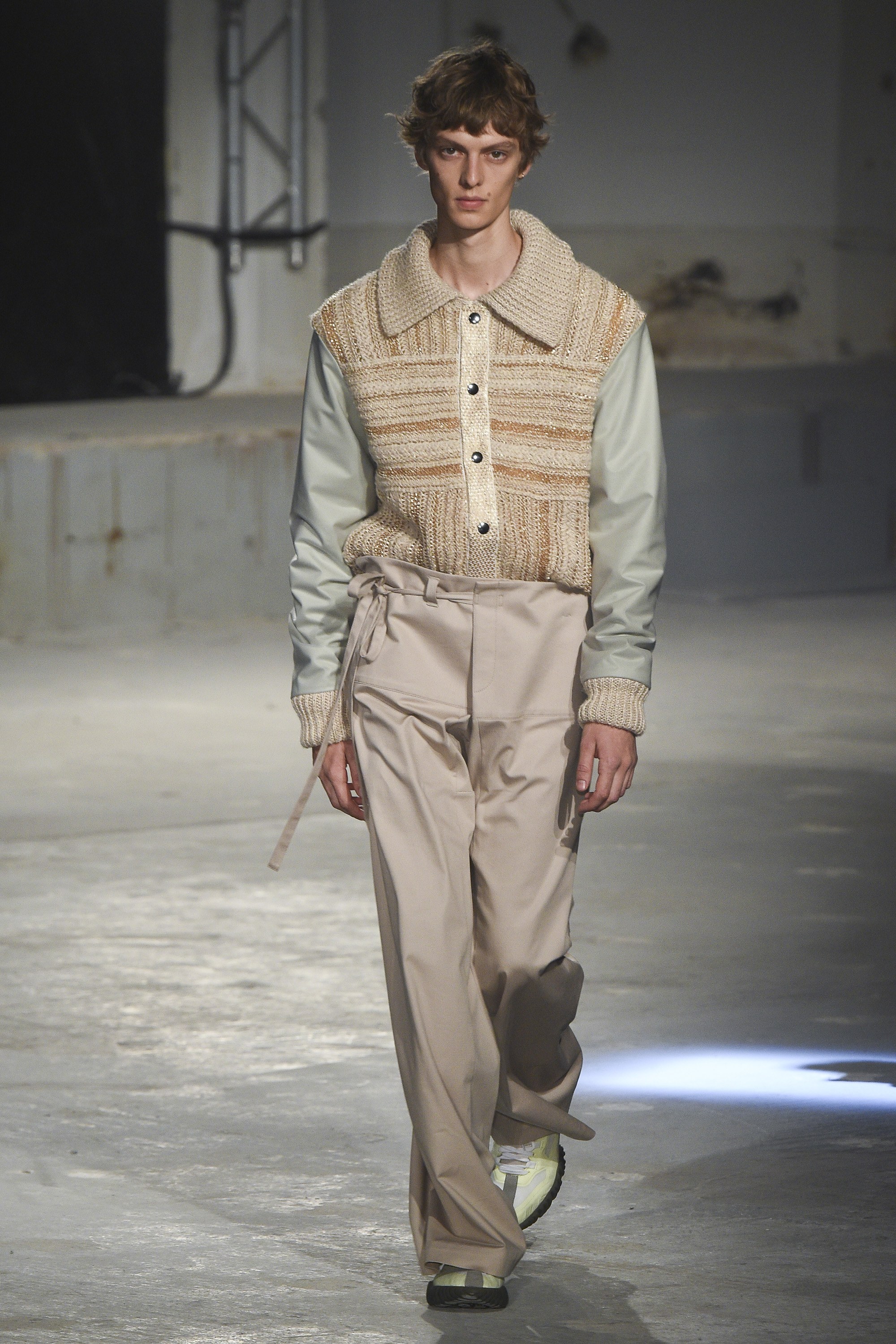 Acne Studios focused on knitwear and soft tailoring this season. Thread-trimmed tank tops, knitted vest jackets, and linen drawstring pants were frequent pairings. The last spring show felt controlled, while this season feels like a more fleshed out idea – a wider variation in silhouettes and a confident experiment in colours keeps this show feeling more inspired. 
Paris: GmBH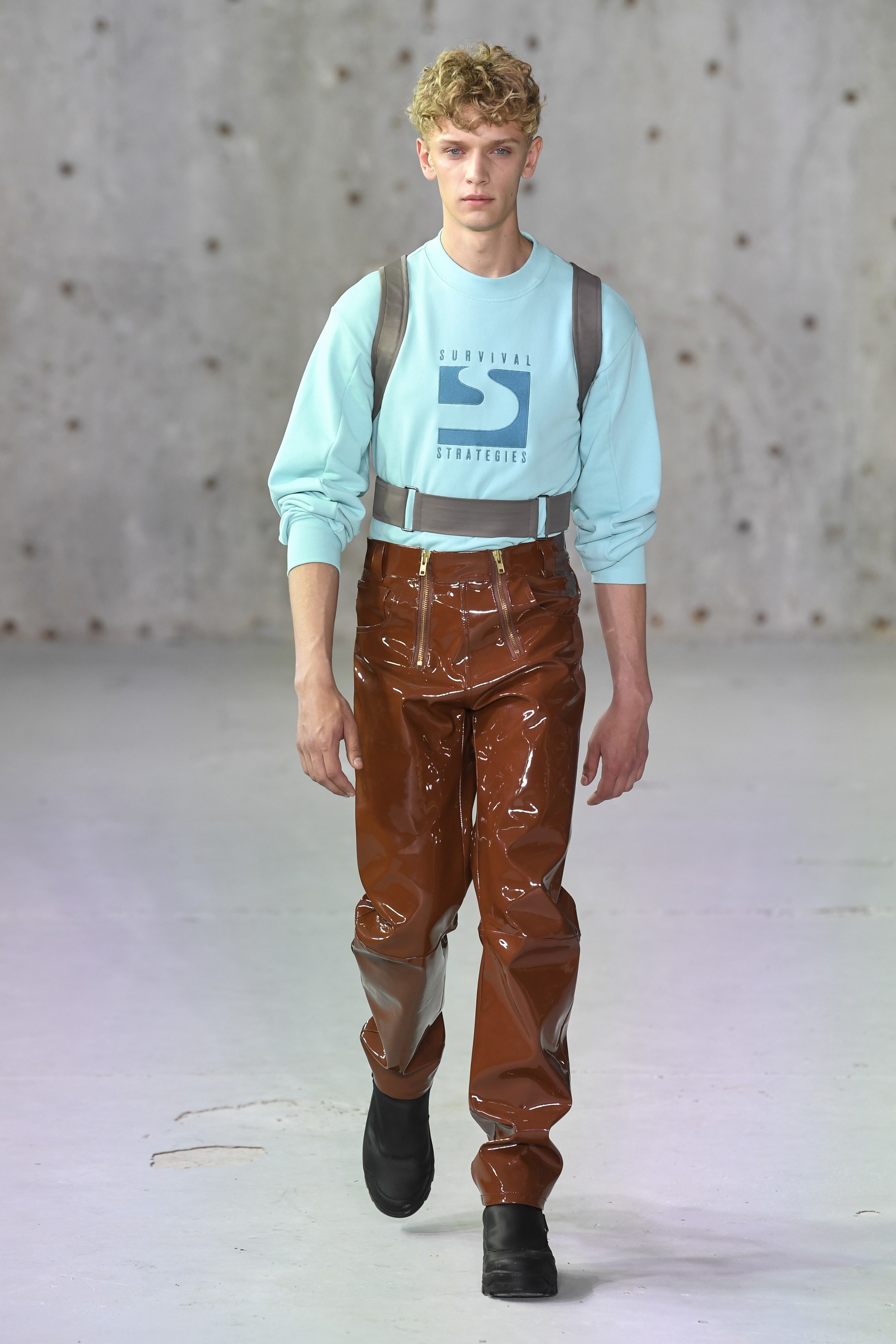 A newer label to the shows, GmBH is run by duo Benjamin Alexander Huseby and Serhat Isik. Thheir show titled "Survival Strategies" was inspired by the duo's need for survival due to the challenges they face being from mixed ethnic backgrounds in Europe. The collection was experimental yet utilitarian, with slick PVC workwear pants serving as a recurrent motif in the entire collection.
London: A-Cold-Wall* 
Samuel Ross at A-Cold-Wall brought out his first collection after being named a finalist in this year's LVMH competition. The show was rather theatrical, apparently including a wet naked man running out of an incubator covered in a "primary-red liquid used to represent rebirth," according to Ross. The discordant chaos made for a good show, and the clothing shared the same experimental sentiment. 
Milan: Stella McCartney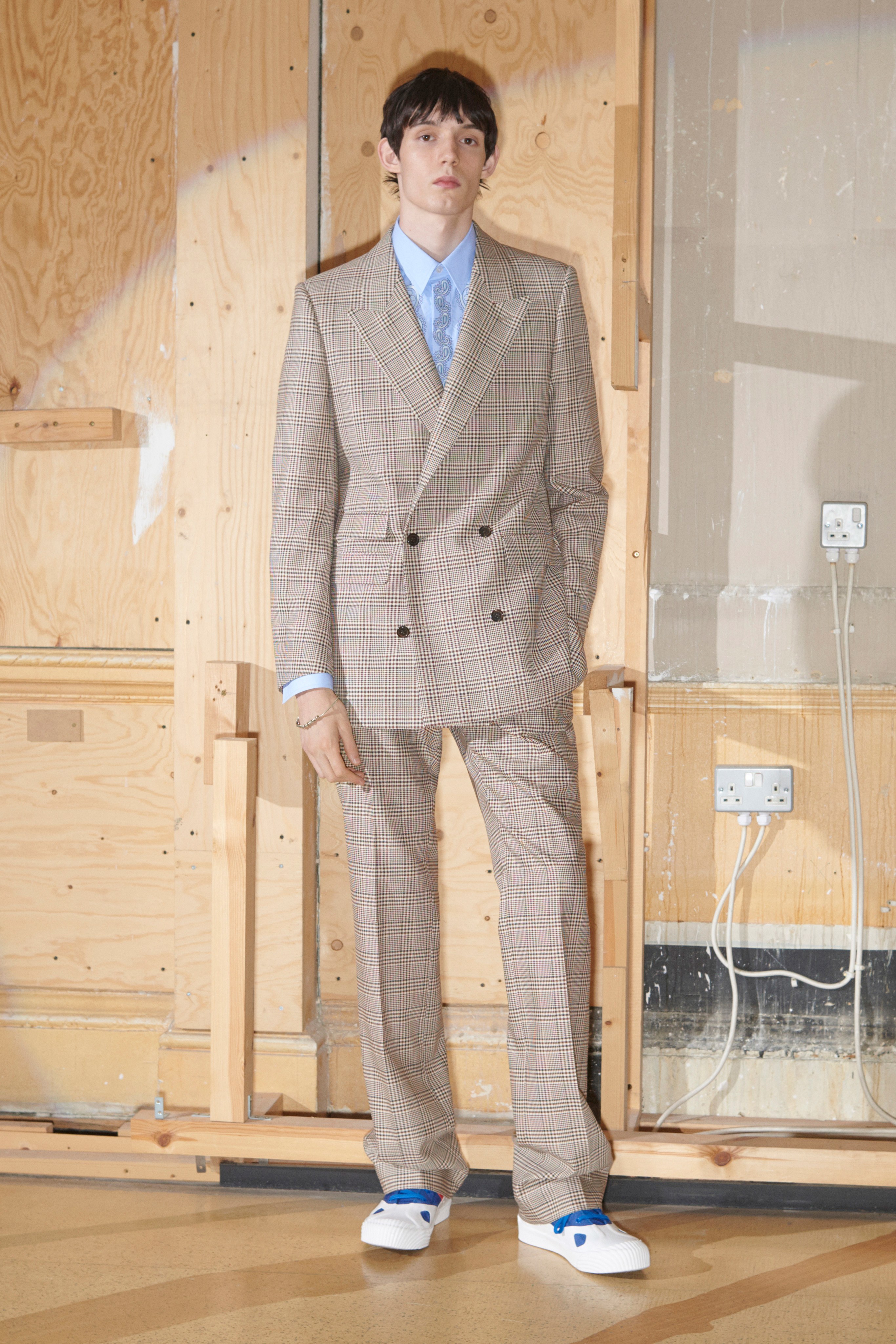 Whimsy and serenity comes to mind when I think of Stella McCartney. The collection was rooted in her approach to British tailoring: having ease and movement, yet demanding self-confidence. Suits don't have to be so right and tight, with a nonchalant attitude and a dashing sense of humour, even the most undone pieces can exude power.  
Milan: Palm Angels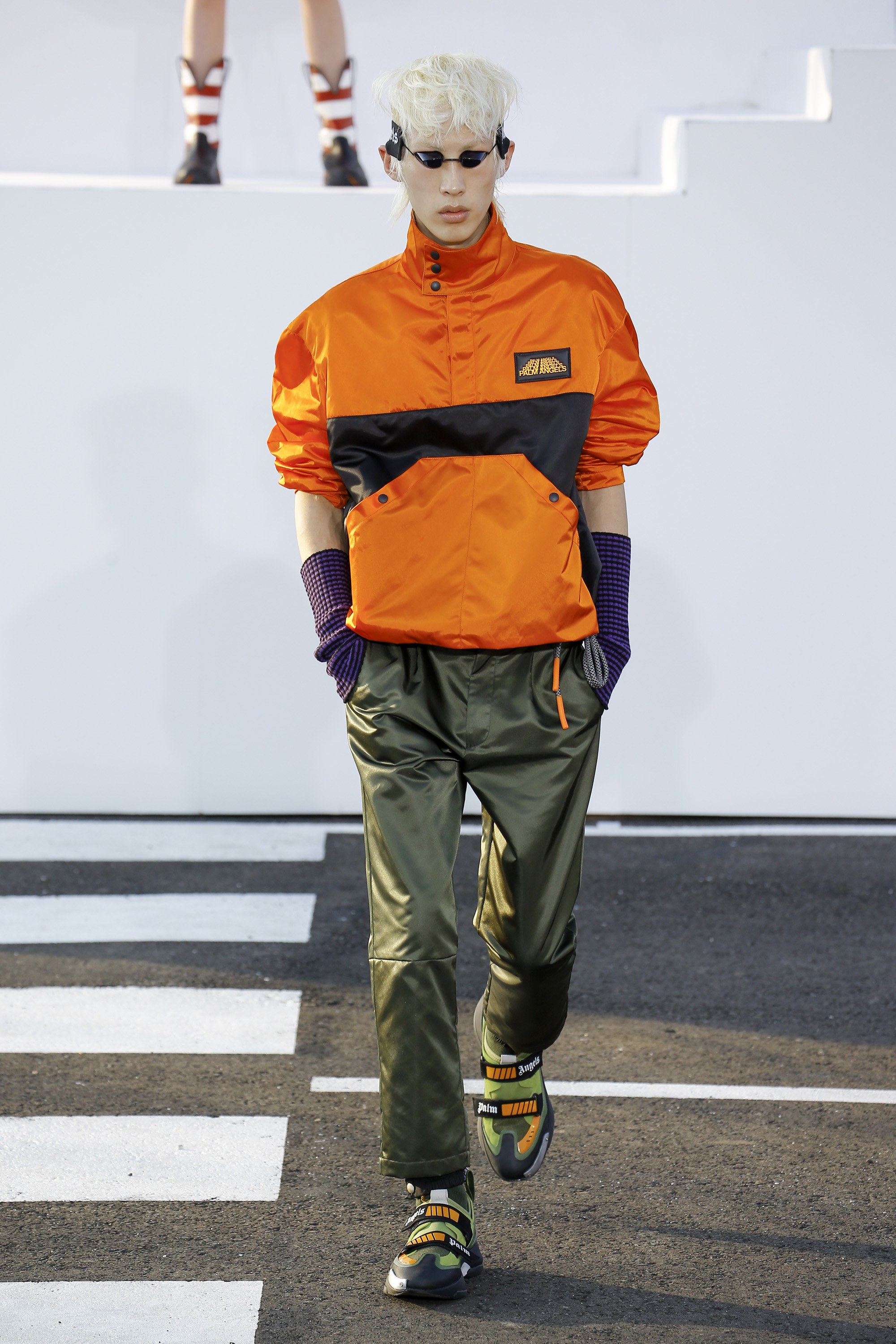 Palm Angels took us to the streets for their presentation, with the underlying theme being rave culture. Designer Francesco Ragazzi explains that the collection was inspired by random recollections from his travels, coming together to form a collection that is seemingly more mature and thoughtful in construction than past shows. 
New York: Saint Laurent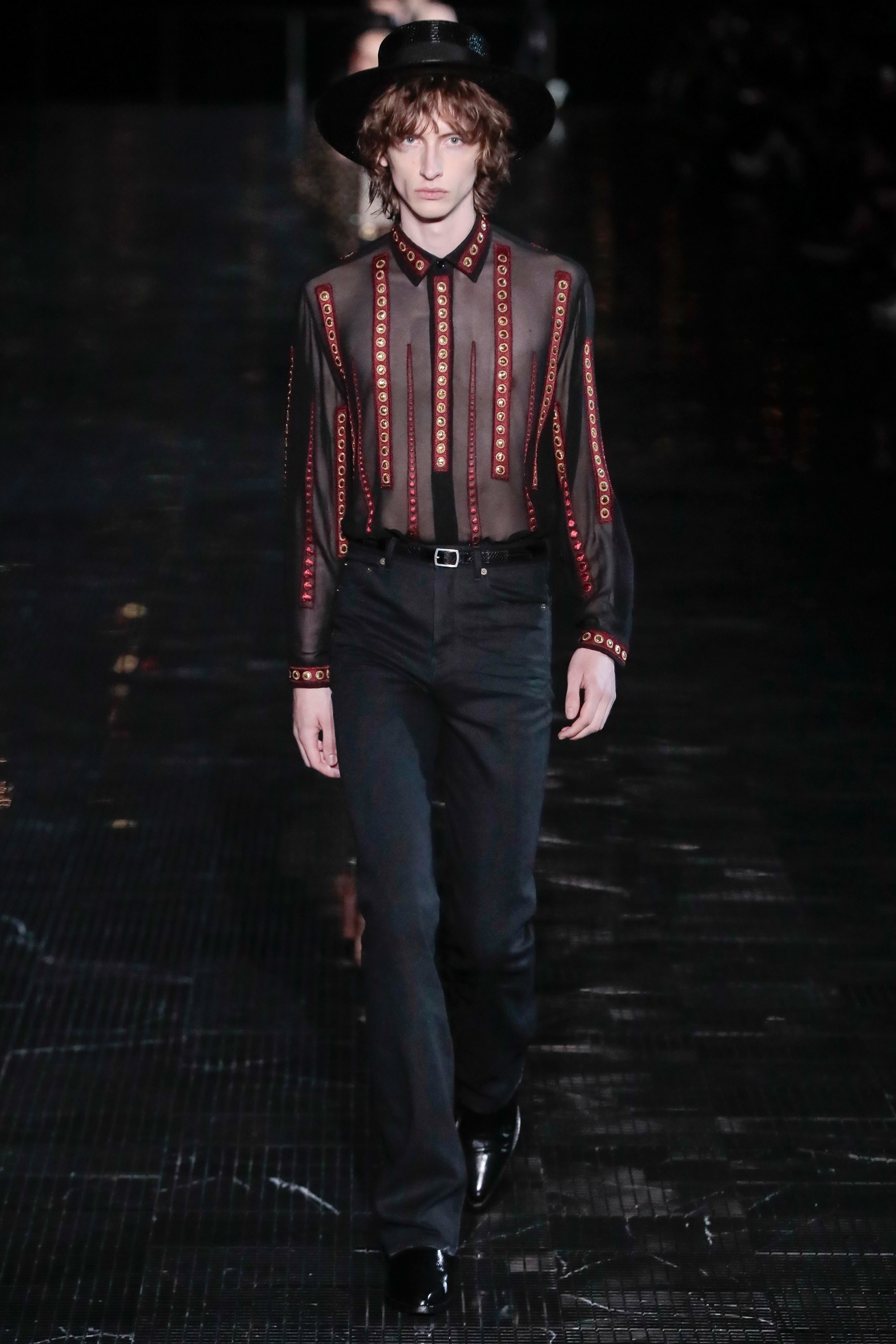 Anthony Vaccarello for Saint Laurent created a show with historical references to 1978 when Monsieur Yves Saint Laurent threw an extravagant party to celebrate the launch of the original Opium fragrance, a scent the house now has evolved into a wider permanent line. Provocation is the prerogative at Saint Laurent, and this collection encompassed all the fortified glam, liberation and sex appeal you'd come to expect from the house.