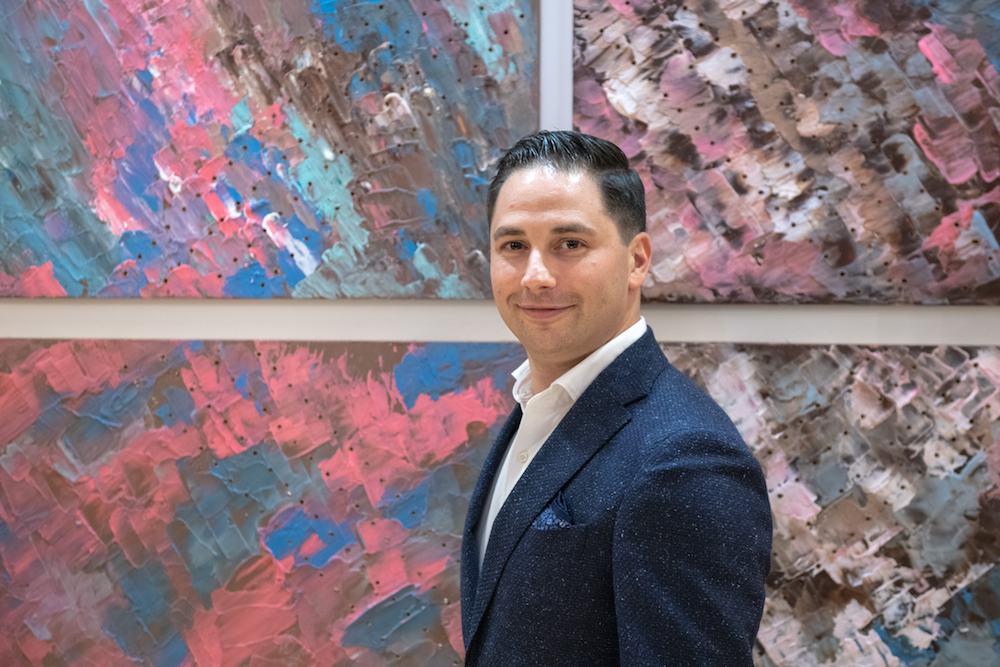 We recently sat down with Adam Hershman, General Manager of Tumi Greater China, APAC Distribution and Travel Retail, to talk about all things travel, including those fun Tumi luggage tags – we want them all – and his experience working with A-list celeb, Chris Pratt. Hershman also tells us his brilliant packing tips for the fashion traveller and what steps the luxury brand is taking to appeal to their current audience as well as the younger folks.

Earlier this year, Chris Pratt and Tumi's super talented Creative Director, Victor Sanz, travelled to Hong Kong to launch the Alpha 3 collection and to host an event at the brand's impressive (temporary) loft in Pacific Place. Read the fun Q&A with both of 'em here. What's more? Be sure to watch Tumi's new fall 2019 campaign, which was shot in Hong Kong, with the handsome Hollywood actor.
This August, our favourite items from Tumi have to be their fashionable and functional backpacks which come in various colours, materials and sizes. #welove the Voyageur Carson backpack in Raspberry and Voyageur Serra Mini Backpack in Midnight. What else is on our wishlist? Well, practically everything from the Alpha 3 and Alpha Bravo collections. Loyal customers and fans of the brand will be happy to know that the upcoming line will start to trickle into stores this month. Tumi has also just opened a store at Times Square in Causeway Bay. We can't wait to check it out.

Read more about Tumi in our interview with Adam below.
Tell us about the campaign with Chris Pratt.
We're super excited about the campaign with Chris. When we thought about the kind of person we wanted to work with for this particular campaign, first and foremost, we wanted someone who was a Tumi user and certainly, Chris has been a longtime Tumi user. He's very passionate about the brand. The second thing that we also wanted was someone who's famous in the Asia Pacific/Middle East region. Also, someone who's fun, relatable and represents a lot of values of the brand. Chris has been using our Alpha collection for a long time. One of our key focuses for this season is the relaunch of our Alpha collection with the Alpha 3 coming out. He's really a great embodiment of this particular mode of the brand. He's fun, he's relatable and the [campaign] video is really funny. The response has been absolutely fantastic to Chris.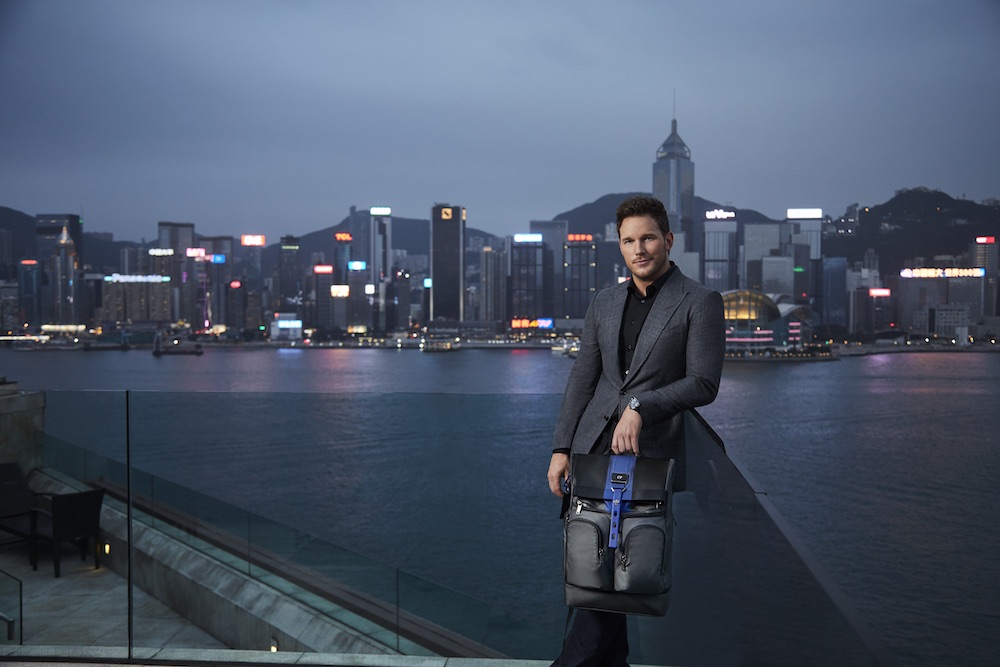 What was it like working with him and shooting the second part of the campaign?
I won't want to spoil all of the beans here but certainly, Chris has been absolutely fabulous to work with. He's super down-to-earth and professional. He's actually super funny in person – just the things he does. He's just so wonderfully funny and he's got a great team of people around him as well, which is really wonderful to see. Just working with him and his team has been so fabulous. We consider them as very close friends, friends of the brand and friends of ours. It's been incredibly smooth to work with him and he's just a wonderful guy. I can't say enough good things.
Describe the TUMI x Chris Pratt collaboration in three words.
All boxes checked.
What is TUMI's philosophy?
I'll use the words of our Creative Director, Victor Sanz, on this. He talks a lot about innovate and elevate. Tumi is a travel lifestyle brand so innovation and elevation are in the context of premium travel lifestyle products. I think, really, the mantra of the brand is to continue to improve on features, technologies, qualities, materials and functions to help people perfect their journeys. That's what the innovation is all about. On the elevation side, we're a premium brand so we want to elevate all the things that we do, from the aesthetics of our products to the experiences that we give in our stores to what our stores look like to the wonderful and cool activations that we've been doing in Hong Kong and throughout Asia Pacific in the last few years. The Tumi Loft that we did in Pacific Place really took the customer through a physical representation of who we are as a brand in different formats. It's been super successful. It's given us a chance to try new things and bring some innovation to the customer experience in the form of augmented reality, our Tumi club app and an RFID-enabled information screen. From that elevation standpoint, we want to take the customers experience to the next level and bring our brand to the next level of premium.
Who is your target audience?
People who are certainly passionate about travel, frequent travellers and also, those who are passionate about the things they do. Our mission as a brand is about perfecting the journey. That has very broad applications and you see that in our product range. It's very diverse and wide. We have a lot of newness, we create a lot of new things and we move very quickly. We evolve with our target audience because they are constantly changing and so are we.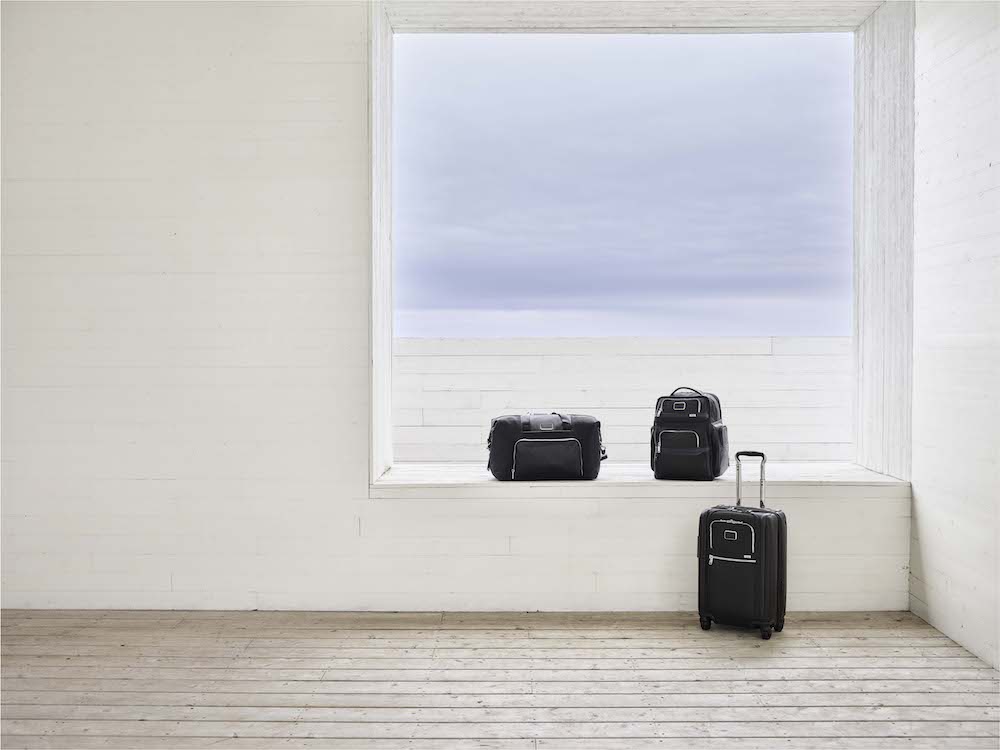 What steps is the brand taking to appeal to the younger generation?
Over the last several years, we have started to bring in more style and fashion into our everyday vernacular and in the products that we make. I think it has an appeal across all generations but certainly, this is something that the young generation cares about. Technology has been super important to the developments that we've made to be more relevant. Alpha 3 was relaunched with a USB Port. People these days are very connected to their phones and devices so it's important to provide features like this, that resonate. Additionally, the people that we choose to represent our brand, as well, are important choices to resonate with different audiences. In the case of Chris Pratt, his audience is quite young. So, these are the kind of decisions we're making to continue our appeal to our current audience as well as the next generation.
What sets TUMI apart from its competitors?
One of the things that we take great pride in is that with our brand we really exist at the intersection of performance, function and design. We don't compromise on any of those three things when we're creating any kind of product or execution. I think that's something that really separates us and makes us a unique proposition as a brand.
Recently, TUMI has introduced a series of fun accessories and there are a lot more backpacks in miniature sizes. Is this the trend, nowadays?
I think the smaller size trend is definitely a thing. I think it can also be combined a little bit with the lightweight trend. It's a matter of personal preference but we do see, as a trend, a lot of folks downsizing. Sling packs and backpacks are popular not only because a lot of our lightweight backpacks are becoming popular but also because of the fact that people really desire that hands-free mobility. When you downsize, go a lighter weight or use a backpack, it gives you more freedom to move and it's more comfortable. So I think that's why people are gravitating towards that and I think a lot of brands, including Tumi, are bringing a lot of style and fashion in innovation to those kind of silhouettes that meet that consumer need for downsizing and using lightweight products.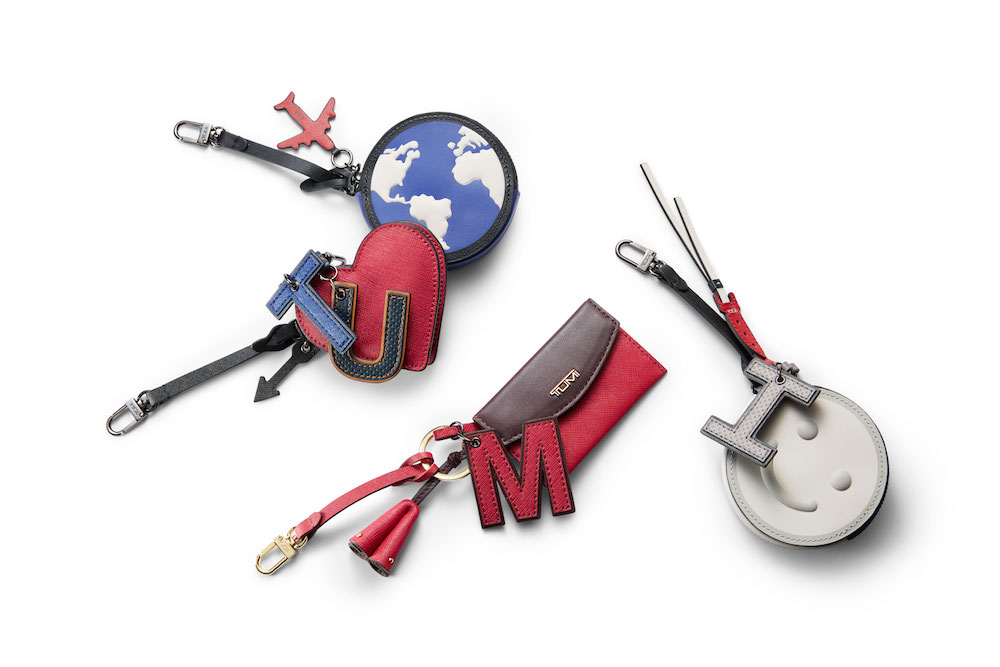 What are your best packing tips for the fashion traveller?
I tend to be a precise packer. I advocate precision. What I tell people to do is invest in packing cubes. They keep you super organized but more importantly, they force you to lay out what it is that you're going to bring. When you compartmentalize and you're organizing into different compartments, it forces you to really think about how many of each thing you're bringing, coordinating outfits and making sure you have enough. Maybe even pack a few extras just in case a coffee spills. For sure, I recommend that. I definitely recommend having suitcases with expansion for the fashion traveller. There's a lot of reasons to have this expandability feature so that if you did go shopping or if you do go from a cold environment to a warm environment, you can put your jacket away and things like that.
How do you want customers to see the brand? What do you want them to associate TUMI with?
I want people to see this as a premium travel lifestyle brand, quite honestly. I want them to think of travel as a lifestyle. I think that's also one of the big trends today, is that travelling is being more and more associated with fashion and design. If you look at a lot of the runway shows that have come out in the last couple of years, there are a lot of travel themes so I think travel is becoming a lifestyle. When I think about it, I want people to carry Tumi and feel like they've made a great decision both in its use and the function that it's going to provide – that reliability but also, from the style, design and lifestyle standpoint.
Who's your #legend?
My very good friend, Victor Sanz. He's our Creative Director. He's the driving force behind the brand. He's the guy who keeps us all inspired and the one who really pushes us to innovate and elevate every day.