Fashion with a cause: Bottletop's vision for a sustainable future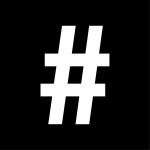 By: Marta Colombo
October 17, 2019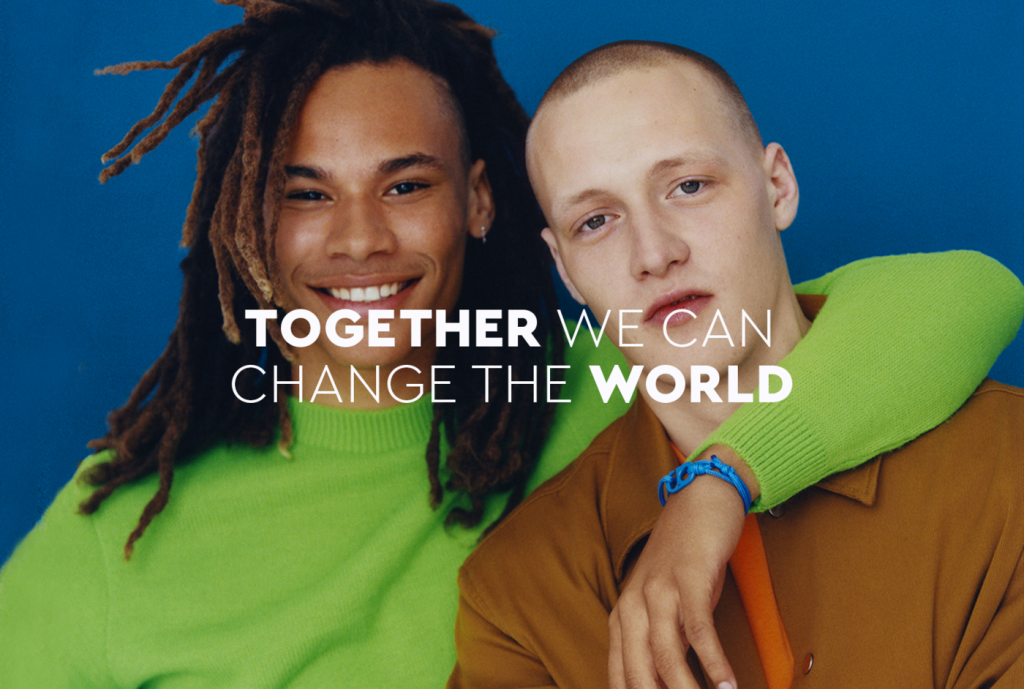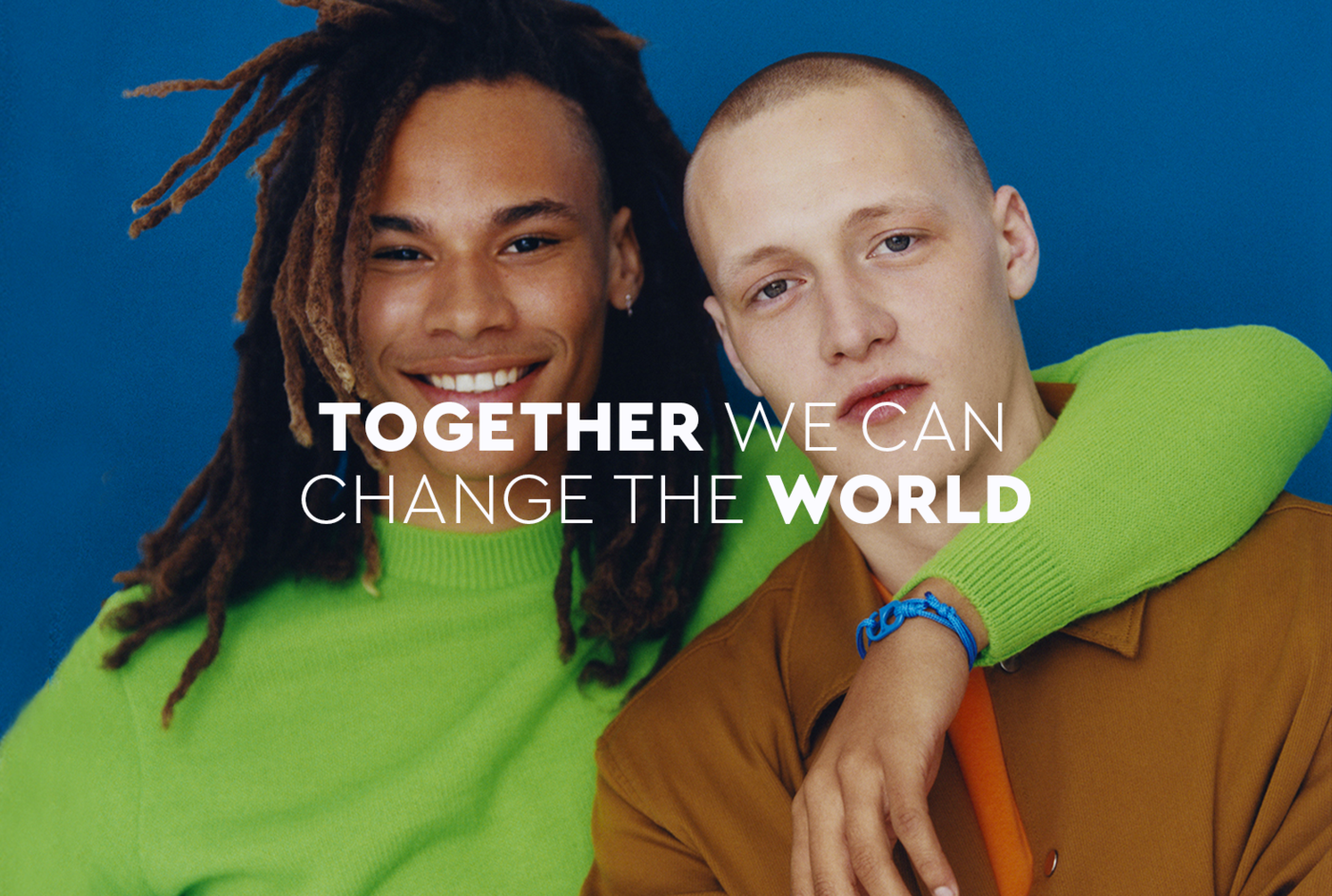 Co-founded by Cameron Saul (the son of Mulberry founder Roger Saul) and Oliver Wayman, British brand Bottletop was launched in 2012 with the mission of empowering people and protecting the planet through sustainable designs.
Making the best of otherwise wasted items and upcycled materials, the brand started off by making handbags from bottle tops in Kenya, which became international hits thanks in part to a collaboration with Mulberry.
Bottletop also aims to support local artisans and promote education for young people, making its production cycle sustainable and resourceful at the same time. The brand covers the running costs of the Bottletop Foundation, an organisation that champions vocational training and health education as a means of empowering communities and young people all over the world.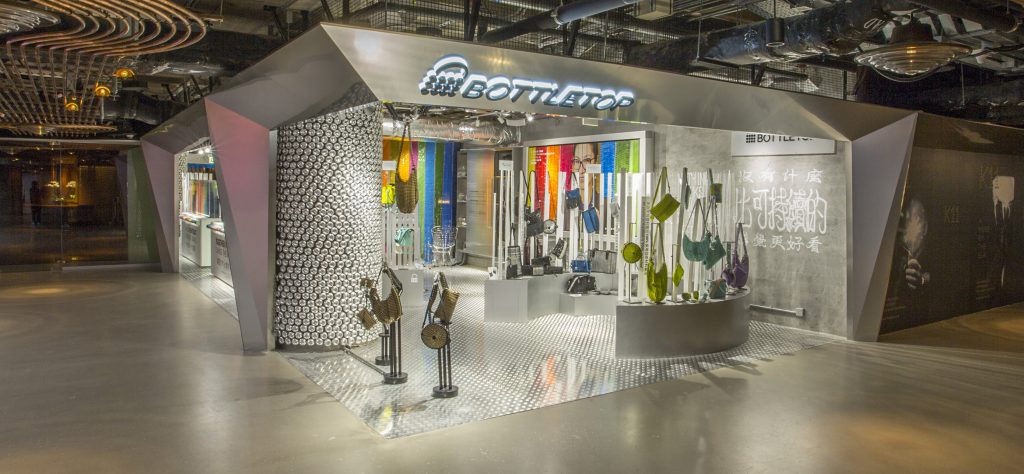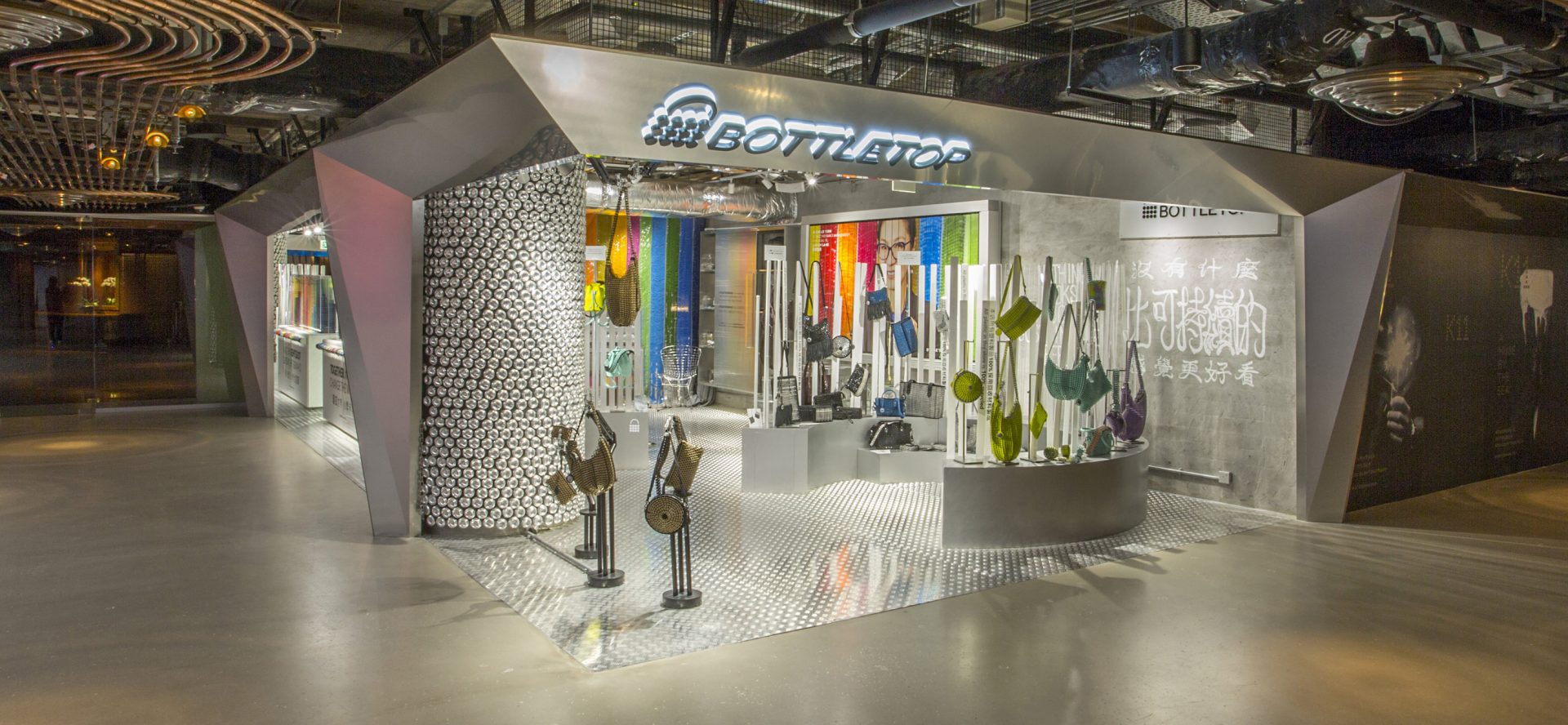 Creativity and a unique commitment to making a difference to tackle some of the most pressing issues faced by humanity make Bottletop stand out from other sustainable brands. Adding to its prestigious Central London location, the brand just launched a new boutique at Hong Kong's K11 Musea, where we recently sat down with co-founder Oliver Wayman to talk sustainability, fashion and empowerment.
Can you tell us about the concept behind Bottletop?
Bottletop is a British sustainable luxury brand that we have built on the simple premise of creating social impact through production using environmentally friendly materials.
How did you come up with the idea for the brand?
The idea was based around using artisanal craft in really exciting parts of the world. We have a foundation in which the inspiration was part of a campaign within the fashion brand Mulberry, which consisted of using recycled bottle tops on a wire frame. We launched the brand around this bag that I found in Brazil, this technique using recycled wrinkles, and effectively started a training programme supporting women from a really challenging environment in Salvador [Brazil].
We started to produce a small line of accessories and eventually we started bringing high-end designers from Europe to refine the techniques. We created an atelier to stimulate serious social impact in a really deprived community. It has been really wonderful to see. Since then, we have had collaborations with Narciso Rodriguez and DKNY, and we can continue to try and break boundaries to show people what's possible at an environmental level.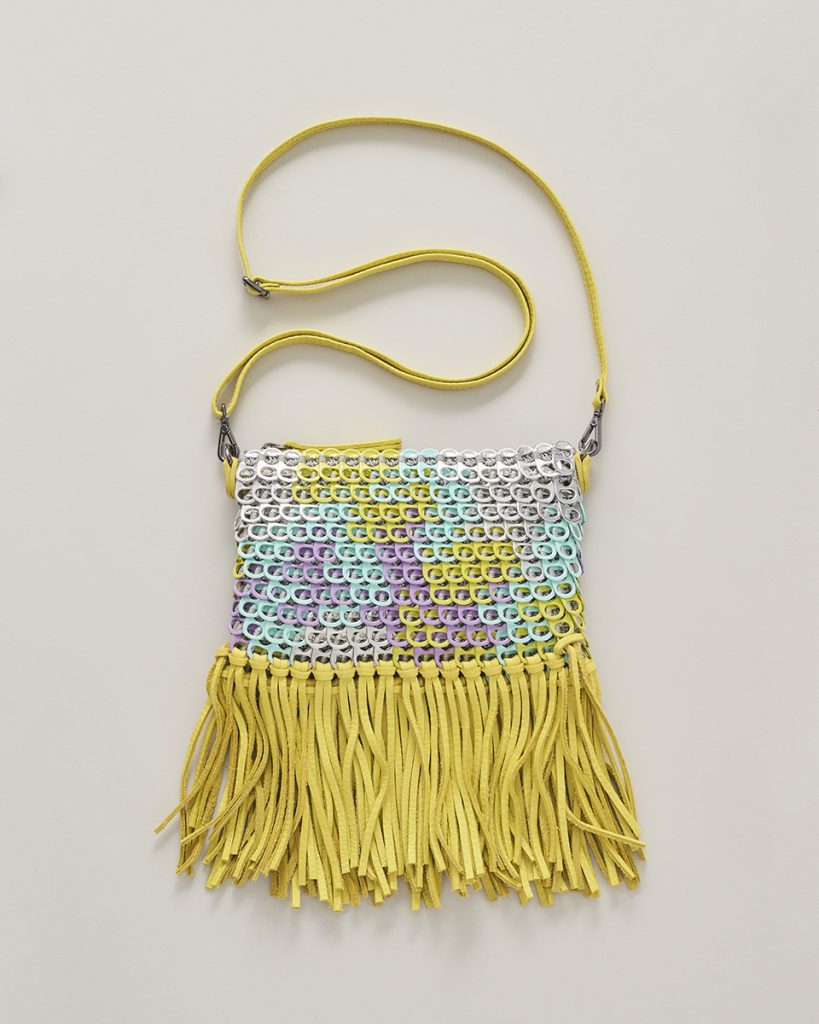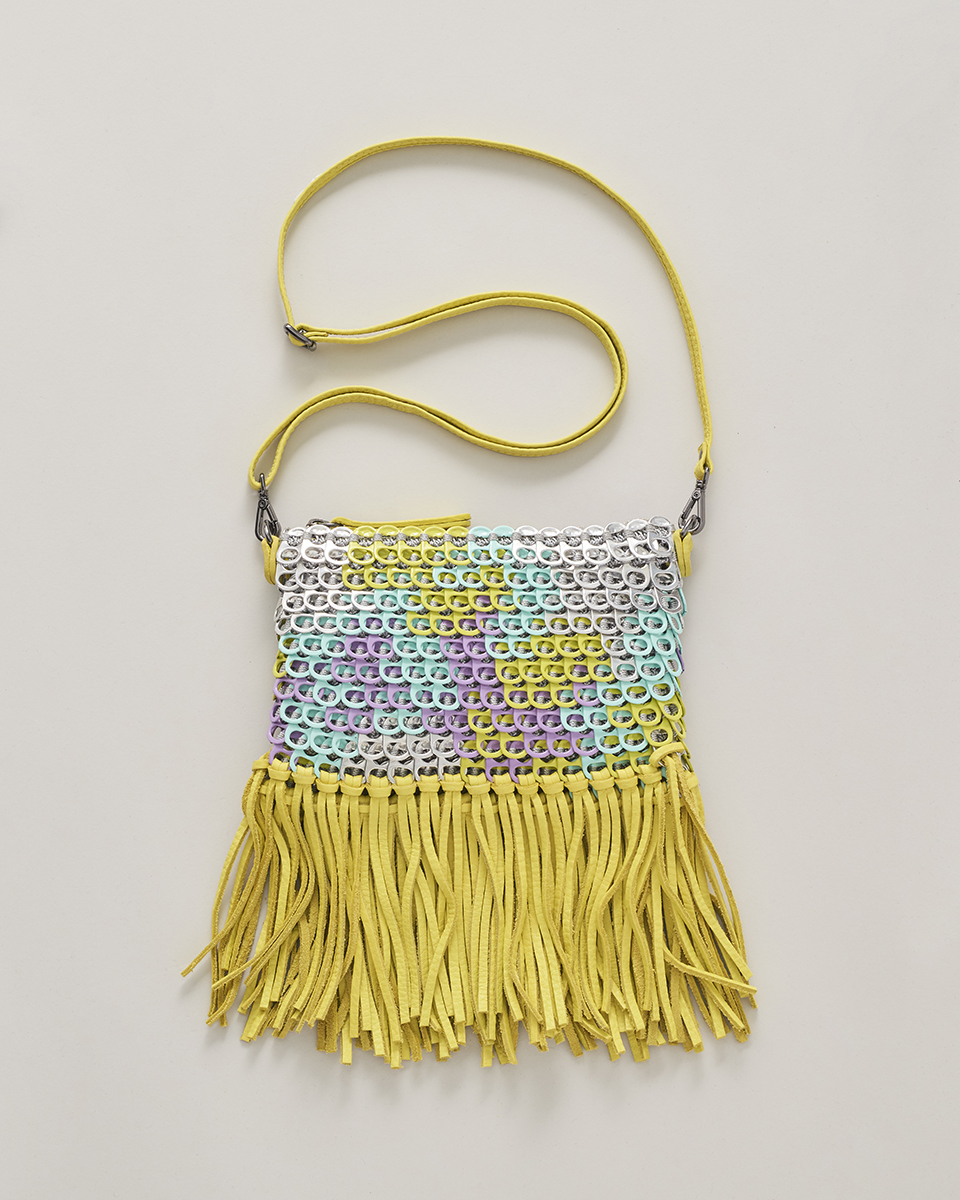 Are you excited about the new store in Hong Kong?
Really excited! We just had a lot of fun putting it together and using recycled materials for the interiors. We used half a ton of recycled plastic in the slats, recycled car door mirrors for the ceiling, and more than 3,000 cans in the pillar and recycled flooring.
What is your idea of sustainable luxury, and how do you think it is evolving and becoming more relevant?
For me, sustainable luxury is all built around handcraftsmanship, I think we're moving away from this traditional idea of big luxury houses with 100 years of heritage; it's actually something that is made with attention to detail, effectively just made with love – something you know is a unique product that can be seen as a work of art. When you look at the line of our products, I think the thing that gets you is the fact that they are all handmade and so much work goes into it – and with a standard fashion product, you don't get that same amount of focus, essentially. Sustainable luxury is all about handcraftsmanship, artisanal skills and sustainable skills using environmentally friendly materials.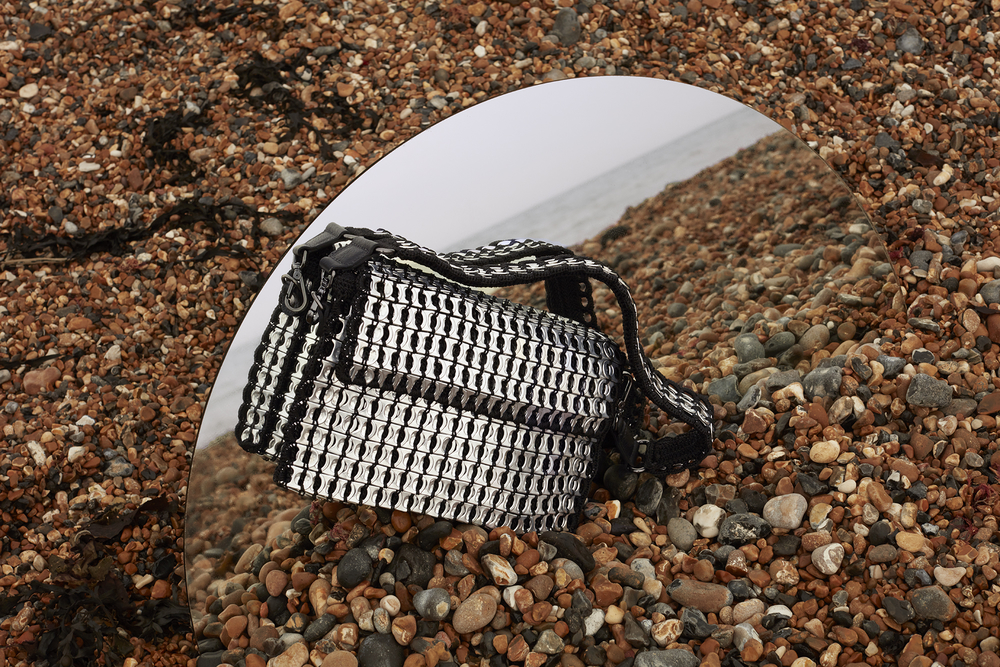 Can you tell us a little bit more about the Bottletop Foundation?
The foundation was created in 2002, and the mission is to be able to create or support grassroots charity projects. I think now we are aligning ourselves with the sustainable development goals created by the UN in 2015. The idea is very much to support the projects that don't have the capacity to have their own promotional campaigns in order to solicit donations – local projects that are doing amazing work for communities all around the world. It's kind of a grant-giving organisation. We find that the ideas are often there already; we don't need to go in there and tell them what to do and what not to do. We can go in there and say, "Hey, look, you are doing a great job and we're going to help you to upscale what you are doing."
Do you think it's possible to empower people through fashion, especially when it comes to the production cycle?
Yes, for sure. From a production standpoint, there is so much innovation happening at the moment in terms of materials. You know, we use recycled wrinkles and cans; the linings are made from recycled plastic bottles. I think people will realise even more and more that you can use these fascinating materials, which we've more or less to this point just seen as waste. It helps people become inspired and also makes lifestyle changes that are going to be able to help preserve the planet. Even our Togetherbands are made from recycled ocean plastic, which is one of the biggest environmental issues at the moment. By wearing it and by being educated on the subject, I think people become empowered – and then that forces them to make those lifestyle changes that are going to be able to help preserve the planet.
Why can't we get a billion people together to save the planet? It's got to be possible. Humans are innovative and we've got an amazing capacity to innovate. I think we need to now start spreading this positive message around. Let's all start innovating and let's save the planet!

Oliver Wayman
From a fashion point of view, what is the core aesthetic of the brand's DNA?
I think the core aesthetic is very much looking at how sustainability can be seen as futuristic, bold, exciting and innovative. That's exactly what we do. We've got an amazing message in terms of social impact and environmental materials, but actually the most important message that I need to convey is that we're all about design. These products need to work on a design level and an aesthetic level, so that everyone can wear it and they can actually say "This looks great." When you start to unpack the story, you begin to think this actually looks better with an amazing mission and story behind the materials, but primarily people just buy it because it looks cool. That's the only way to make it work.
Do you think that consumers around the world are becoming more conscious about sustainability and actually value it when they buy something?
Yes, 100%. I think it is happening. We are living proof that it is happening, because I don't think we would be here had that attitude not changed and with the speed at which it has been changing. It's really interesting, you know – even two years ago, sustainability and fashion were words that did not go together. They were definitely not part of the vernacular. Now it's a really relevant topic that seems to be hitting home and it's such a great opportunity for us to be spreading the message further. I think people can be overwhelmed sometimes by the sustainable issue and think there are so many problems that we have almost lost the battle. We have to unite people and empower them as individuals. There is a term that I have coined, which is the economic environmentalist – we all need to become economic environmentalists.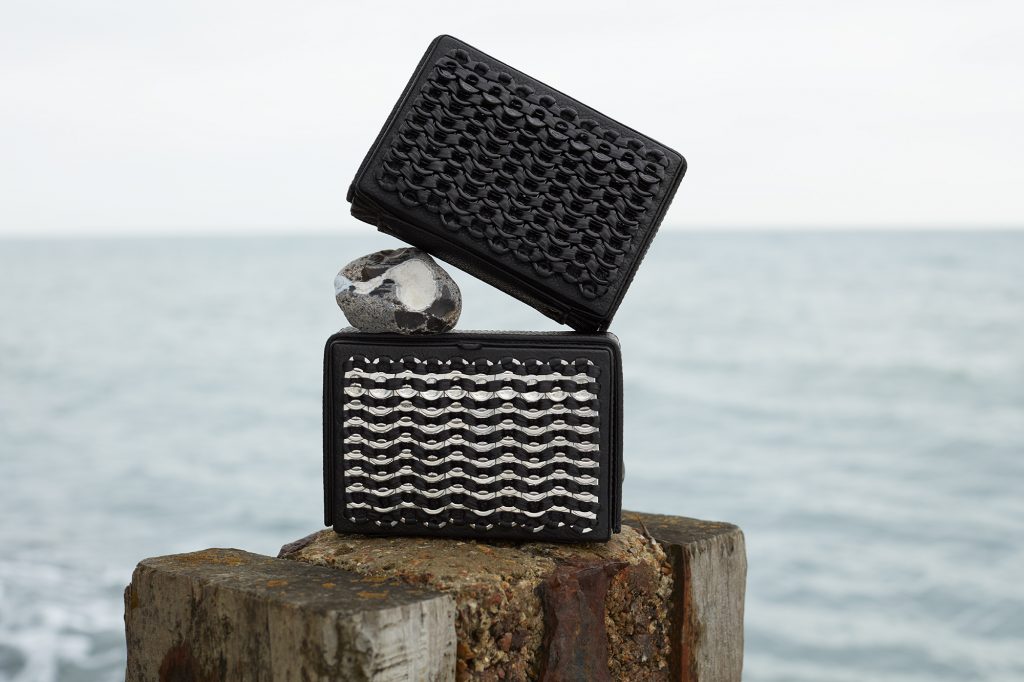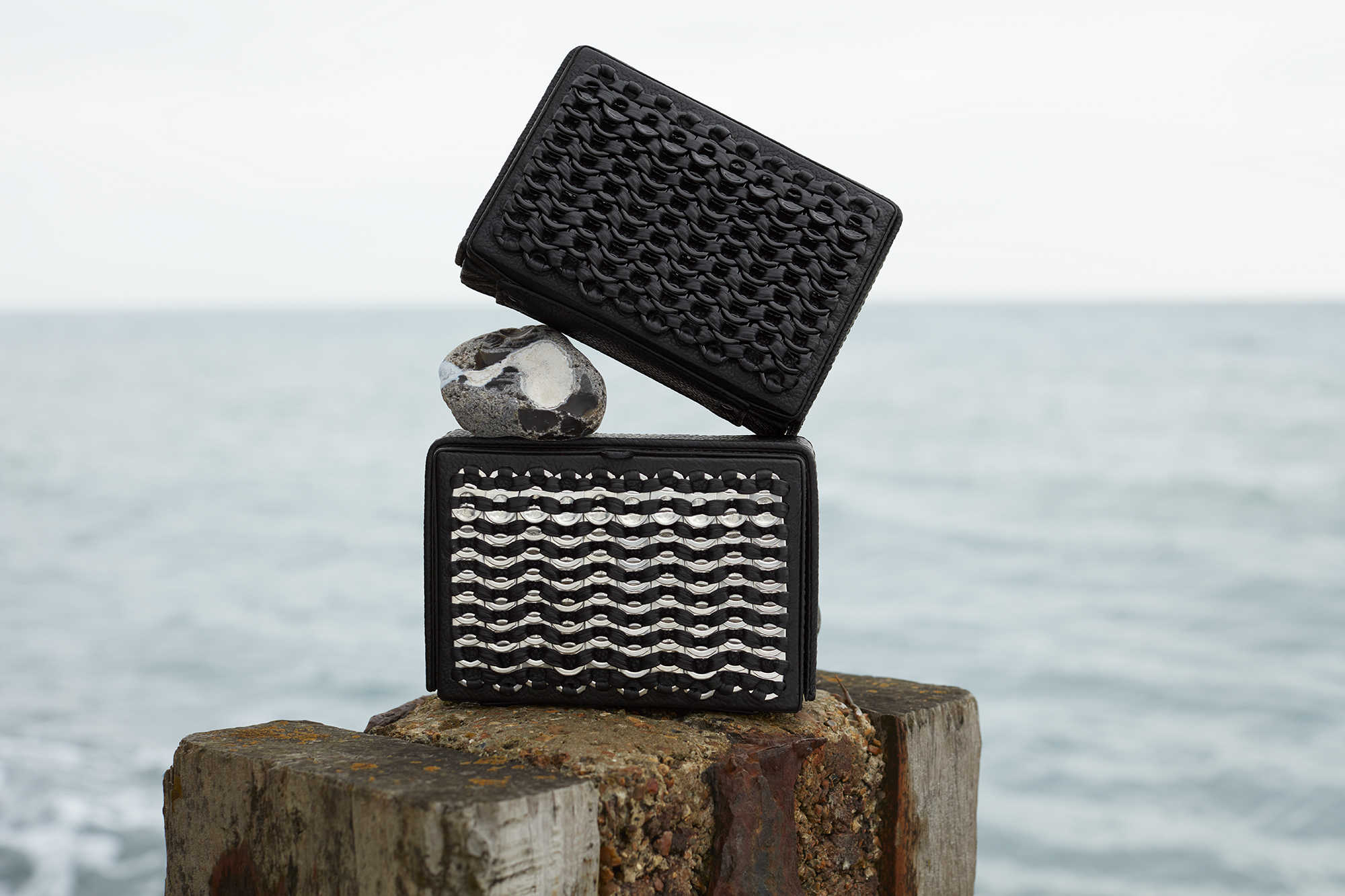 We can be empowered even if our leaders are not making the right changes and certainly not working in the right direction from an environmental perspective. I'd like to make a little comparison that I was just thinking about last week. This year is the 50th anniversary of the lunar landings, so JFK made a speech in 1962 saying we're going to put humans on the moon before the end of the decade. Everyone listening to it at the time, even the experts, thought that he was crazy, that the technology was completely archaic and that it was simply not going to be possible. However, they employed 420,000 people with one goal and one goal only: to put humans on the moon.
Now if we can get 420,000 people, great minds, innovative minds, to put something like that together over seven years, why can't we get a billion people together to save the planet? It's got to be possible. Humans are innovative and we've got an amazing capacity to innovate. I think we need to now start spreading this positive message around. Let's all start innovating and let's save the planet.
Bottletop Hong Kong, K11 Musea, Shop 131A, 1/F, Victoria Dockside 1, 18 Salisbury Road, Tsim Sha Tsui, Kowloon, Hong Kong, www.bottletop.com