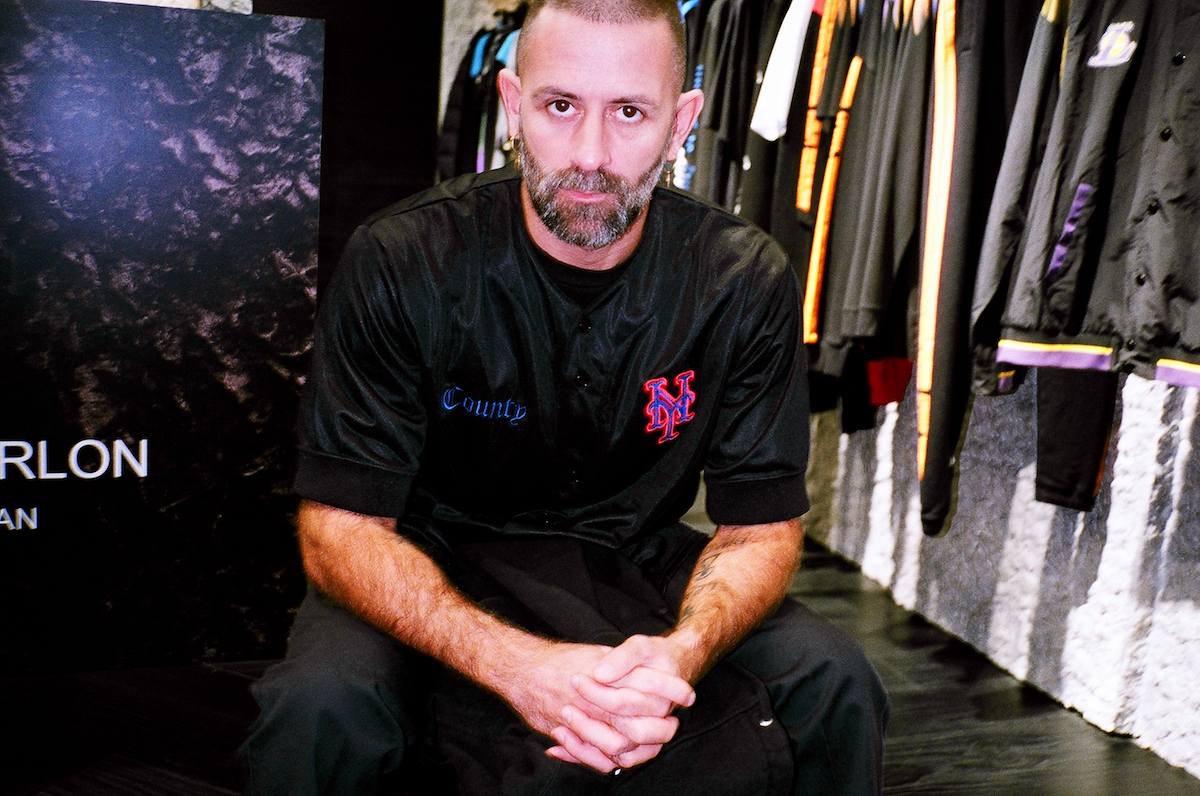 From one of the coolest club kids to the king of his own fashion empire, Milan-based designer Marcelo Burlon is a man of many talents – a quick internet search lists his occupation to be: DJ, fashion designer, stylist, public relations specialist. Before launching his label, Marcelo Burlon County of Milan, the polymath Patagonia native cut his teeth in the fashion industry, working as an event planner, and then later as a PR exec and DJ for high-fashion brands such as Givenchy, Chanel and Gucci and sportswear brands the likes of Adidas and Nike. With the support of the heavyweight international connections he made from the party scene, Burlon eventually found himself drawn into the limelight on social media. "People wanted to be a part of my life, my work and my aesthetics," he says.
He dropped his first T-shirt with a design of a colourful parrot surrounding the neckline – and the rest is history. Since 2013, his label blew up and his pieces quickly became some of the most sought-after on the market. "I didn't think that after five years, we would be in the market and opening stores," he says proudly yet humbly. With the opening of his second store in Hong Kong, he continues to spread his passion and craziness wherever he goes, never failing to keep things fresh (or as fans of streetwear hype would say, "phresh") with his signature flyer-than-the-rest industrial graphics.
What's your story? How did you get to where you are now?
After working for more than 20 years in events, I was a PR and DJ for fashion brands, organising parties for everyone. I still work in events sometimes, but after DJing a lot around the world, I created my network on social media. That was when I wanted to launch my own brand. It was a very easy way to start. I was doing the project while I was doing things like video making, producing music, parties and magazines.
Why did you become a PR?
I was a club kid, so I have always been good at putting people together. I was doing a weekly party in Milan and everyone from the fashion scene used to go there. I also became a stylist and the editor-in-chief of an independent magazine. When I understood I had a following, I decided to launch my brand and create a project. I didn't think that after five years, we would be in the market and opening stores. We are selling in more than 350 stores worldwide at the moment.
Let's talk a little bit about your roots. You're originally from Argentina; how much do you think that background influences your designs?
A lot. I'm using all the symbols from the natives, even for my logo. Of course, it has changed a bit by now because I'm doing a lot of collaborations with other brands, so the newer pieces contain less native elements than before.
You're a prominent DJ on the fashion scene. How has music shaped your designs?
I think it always inspires you and changes your mood. I am always working with musicians and music producers on electronic tracks. In fact, my new album is coming out in February.
And you're always dressing musicians. Do you think it's important for the right person to wear your clothing?
I'd rather it to be someone who doesn't have many followers on social media. I want real and authentic people to wear it, because that's what makes the brand.
You started your fashion line after you started noticing a trend on social media. We seem to be in the era where everybody wants to look the same and wear the same thing. How do you feel about that?
Sad, especially after all this globalisation. Back in the day, we used to be able to recognise people from different countries just from what they wore, but now everyone dresses the same. Some people have their unique style and aesthetics, but it used to be so different. It was so special, but now everything has changed.
Do you think social media helps your business?
Yes, definitely. I want people to use it in the right way, though. I hate those kids who only use their platforms to show off their looks. It's so empty, because there is no content behind it – and that's what I don't like about fashion bloggers or social media influencers. They just put together free outfits that got sent to them and post the photos online. It's honestly quite sad.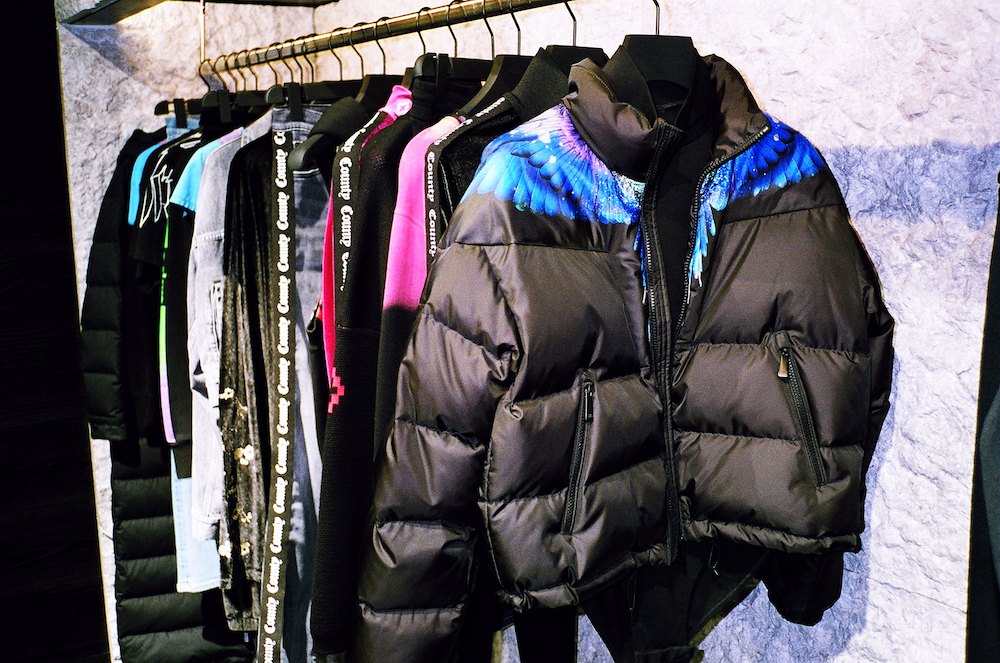 Let's not talk about sad stuff anymore. What makes you happy?
My husband and my house in Argentina make me happy. I just got a brand-new house built in the mountains and it's so beautiful. It took three years to build.
When you see people wearing your clothes on the streets, what's the first thing that comes to your mind?
It makes me feel happy, because it means people understand my aesthetics. One time, I was in Milan and I saw this guy wearing my shirt, but he didn't know who I was. It's really cool because he didn't know the character behind the brand. I like when I see someone who is wearing my designs but they don't know me. That is very special.
On the flip side, your brand is so heavily copied. I've heard that imitation is a form of flattery, but what's your personal view on it?
I think it was good for business at first, but then it became a bit annoying. One time, I was sitting next to a beach and, in just a short hour, 80 people who walked past were wearing the fake T-shirts. Some of them were hard to recognise, but of course I could just tell from looking at the quality.
You have a lot of friends in the industry. Some designers like to separate themselves from other designers due to competition, but obviously this isn't the case for you. How do you feel about collaborations?
It helps for both parties. It feels good – and I'll keep doing it. I like to collaborate with new artists who do amazing paintings, then transfer them onto wearable pieces.

What's your dream collaboration, living or dead?
Azzedine Alaïa.
So you've been doing this for five years. Are there times that you wanted to give up?
Every day.
How do you keep going?
I just keep creating. I think about everyone who is working for me, because it's such a big responsibility.
This feature originally appeared in the January/February 2019 print issue of #legend