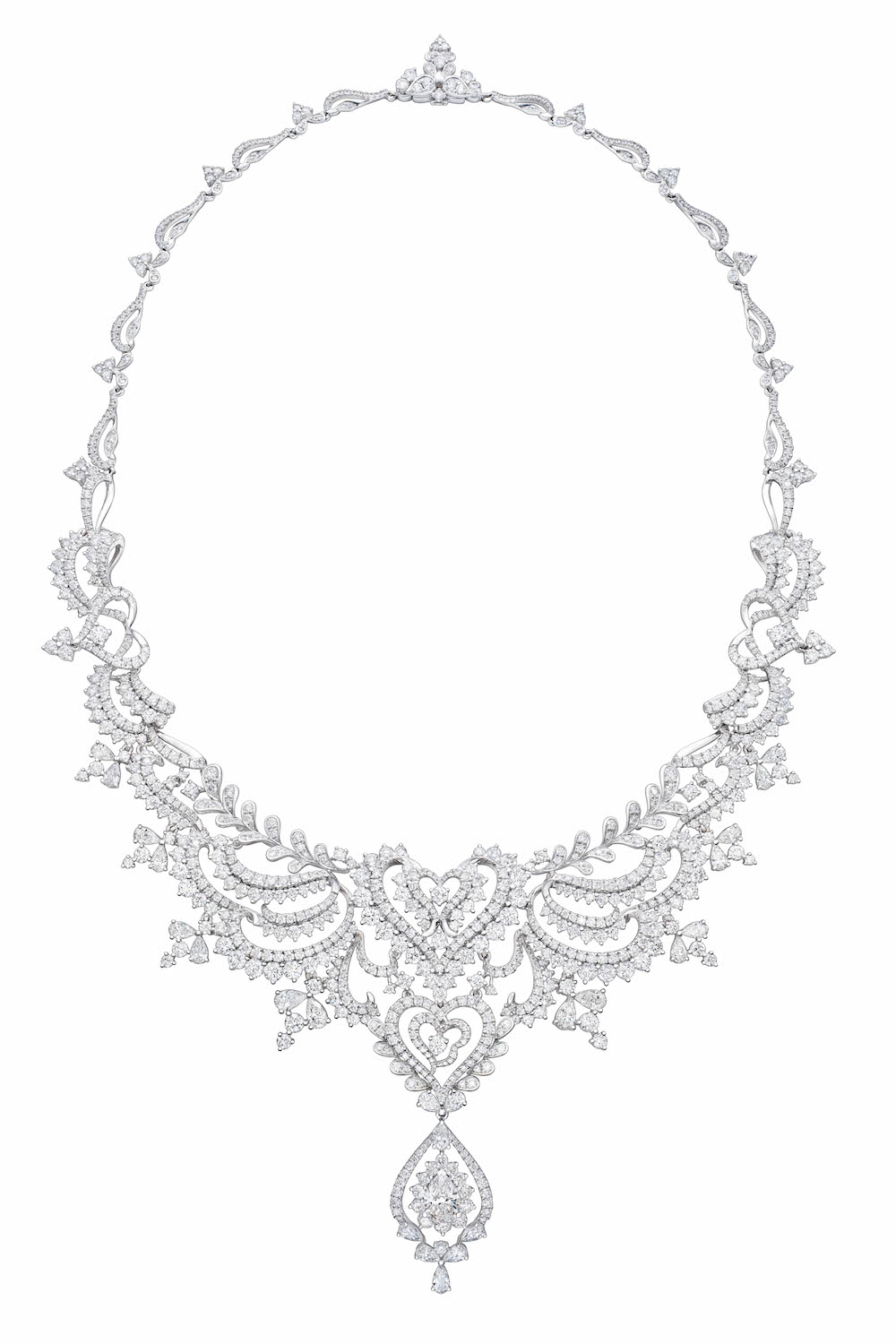 Two new Chow Tai Fook collections celebrate romance and the sweet, warm blessings of nature
With nearly 90 years on the scene, Chow Tai Fook has established itself as the leading name in Hong Kong's jewellery industry. It's a firm favourite amongst the lovebirds, too. Whether it's during those exhilarating early days of a relationship, while making a lifetime commitment, or in celebrating decade after decade together, Chow Tai Fook is as faithful a partner on this special journey as these two individuals are to each other.
"To walk in nature is to witness a thousand miracles," Mary Davis once said – and what's more unforgettable than immersing yourselves in nature, hand in hand with the person you love most? Taking us on a romantic sojourn through time and space, we imagine two kindred spirits wandering through an enchanted forest, snow-capped mountains in the background and glimmering lakes in the foreground, falling under the spell of nature in its infinite serenity and beauty.
It's with these enchanting images in mind that we discover the range of pure gold and white gold with diamond styles within Chow Tai Fook's Bridal Collection, in an ode to nature and all its enigmatic wonders. Mimic the reflective nature of the snow and water that surrounds you with a seamless micro-pavé diamond necklace set in 18K. This showstopper includes a one-carat pear-cut diamond that's suspended from a moveable clasp, so it can dance to the beat of the bride's movements – and perhaps her heart, skipping with excitement. A closer look will reveal the shape of two lovebirds gazing into each other's eyes, subtly resulting in a heart at the centre. The sleek lines of their wings allow the eye to follow the flowing shape of the entire piece. For an even more extravagant look, take the flutter of the lovebirds' wings further by complementing this necklace with a matching pair of earrings that take on this shape and enhance it with the stems of gardenias that sway with every gesture.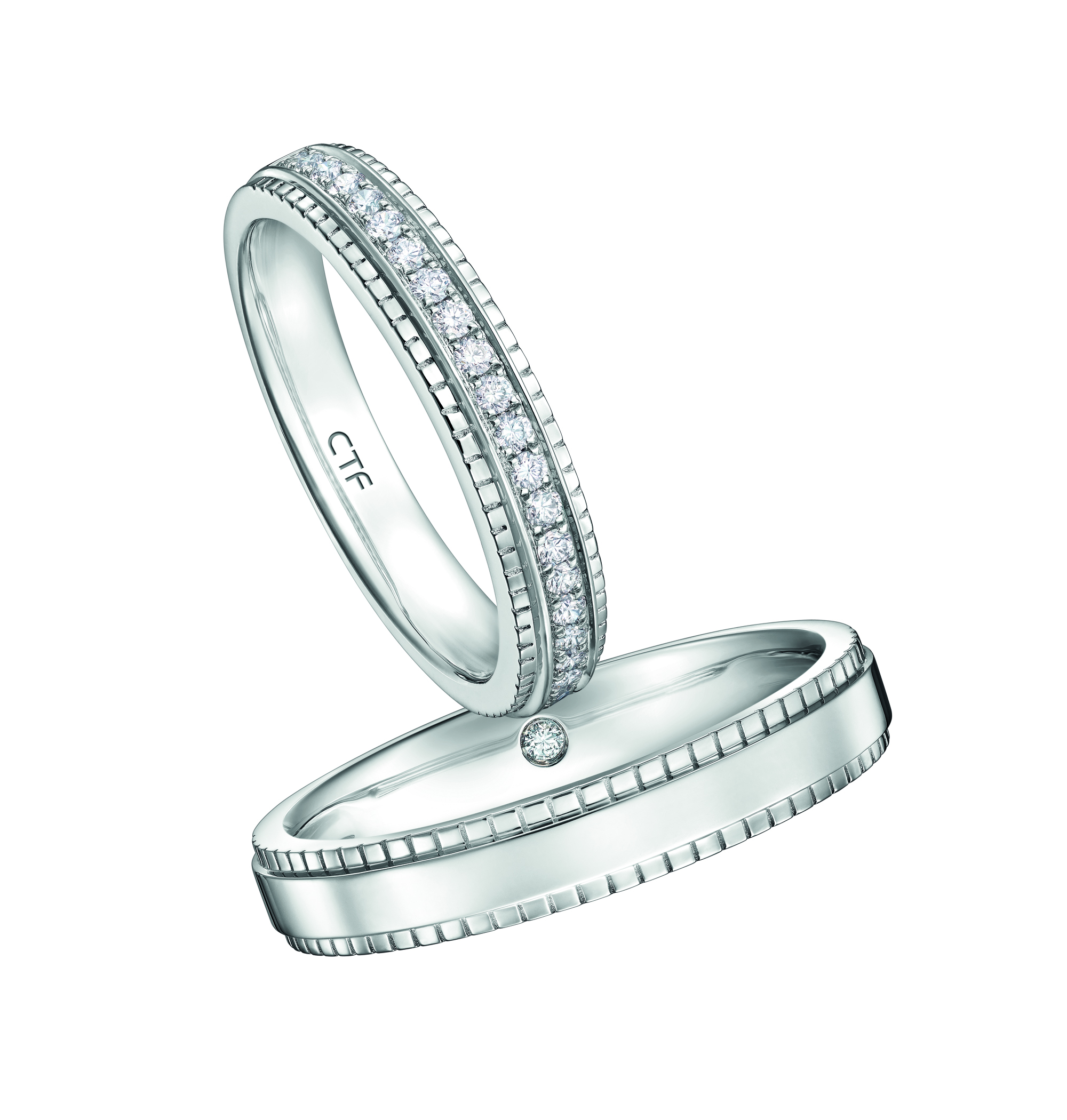 Similarly, the Perfect Love Collection looks to the pristine landscapes and gorgeous vistas of this world to inspire a line of five sets of wedding bands, each with their own unique character, along with one unforgettable engagement ring. Visualise, for a moment, the crisp and cool feeling of autumn on your skin, surrounded by calming hues of mustard and rust, with nothing but the crunch of the brittle leaves beneath your feet and the steady stream of a crystal-clear creek to break the silence of a tranquil forest. It's with this feeling of peace and tranquillity that we delve into this collection and its variety of wedding band options, each boasting its own twist. For those minimalist couples, the 18K White Gold Diamond Pair Rings feature a classic milgrain technique and dip the centre to represent a first kiss. Complete the circle with the 18K White Gold Diamond Engagement Ring, which brings together two rows of micro-pavé diamonds to envelop a breathtaking one-carat diamond with halo in the middle.
These two Chow Tai Fook collections converge to bring an ethereal sense of union to any couple – a promise to each other of eternal happiness and everlasting adventure.
This feature originally appeared on the print May/June issue of #legend