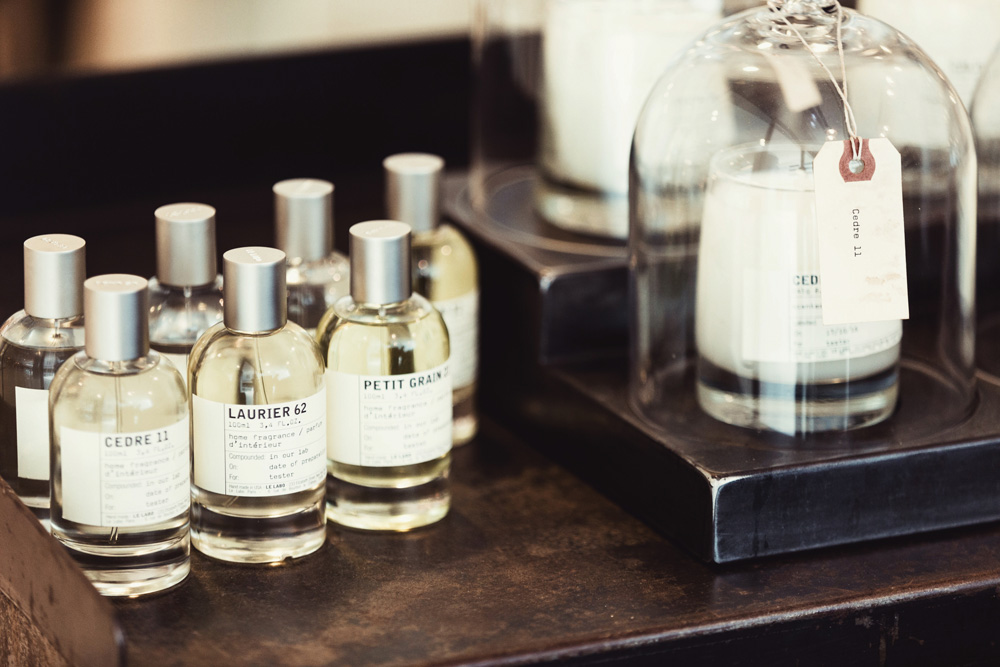 When Edouard Roschi and Fabrice Penot launched the Le Labo fragrance brand in 2005 they knew the market was oversaturated. "There are way too many perfume brands out there and that's the reality," says Roschi. "When we started in 2005, there were a lot of brands out there and now there's even more."
It was a time when the fragrance market was dominated by celebrity-backed perfumes and fashion brands churned out bottle after bottle to add to their bottom lines. Consumers were inundated with choices, influenced by fancy packaging and showy names, but oblivious to what they were purchasing. The co- were convinced it was the right time to launch their own brand. Roschi says he and Penot, who were both working on Armani perfumes, saw a gap in the market and moved.
Le Labo was the antithesis to mass-market perfumes. They would happily talk to you about each ingredient and show how the perfumes were blended. The price of each bottle of perfume ran upwards of HK$1,000. The brand attracted communities of fans that would stay loyal to the brand. Then, in 2011, Le Labo released its fifth fragrance. Santal 33 was a game changer. The scent was inspired by a 1980s-era advertisement for the Marlboro Man, and its deeply sensual sandalwood and cedar notes propelled the niche brand from cult to mass market. 
The scent grew so popular that it was worn by hordes of style-conscious men and women across New York. The New York Times beauty reporter Olivia Fleming documented the phenomenon under the headline 'That Perfume You Smell Everywhere is Santal 33'. The scent was so ubiquitous, GQ designer Griffin Funk tweeted, "At this point it's weird if someone doesn't smell like Le Labo Santal 33".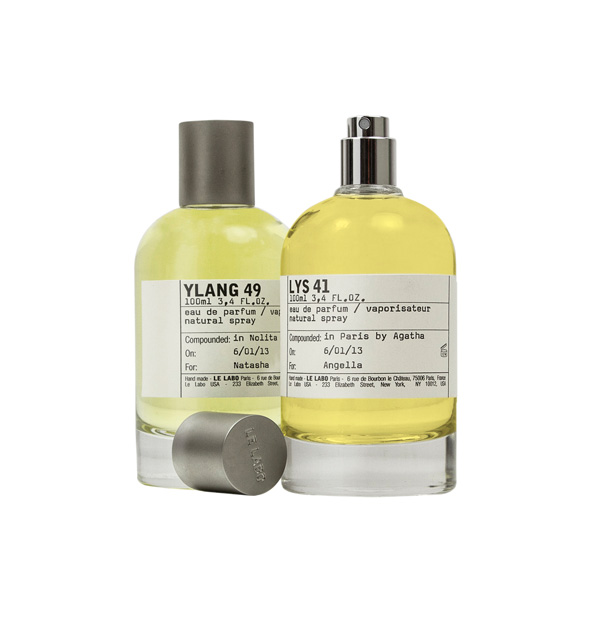 Hong Kong finally got a whiff of what Le Labo is all about when the brand opened a shop on Star Street in Wanchai just under three years ago. As with all their stores, Roschi says they wanted to entice customers by offering a different kind of perfume-buying experience. "We wanted to tell a different story, of course, which was to invite people into the perfumer's lab," he says. Le Labo is French for the lab and that is exactly what strikes shoppers as they enter a shop. The spaces are reminiscent of an apothecary, set in a minimalist space of industrial fittings and dark hardwood surfaces. The perfume bottles themselves mimic glassware you might typically find in a chemistry lab.
"A lot of clients walk into stores and say, 'Do you have something that smells like this or that?'" says Roschi. "We tend to push them to just smell because their experience is very limited in terms of understanding what's in the bottle and how you're describing it." Le Labo perfumes don't come with elaborate packaging or fancy names to evoke romance or sensuality. "If you put a sexy name on a bottle or evoke a narrative they will be influenced by what they smell," says Roschi. "You don't want to push clients to match the lines. We want them to fall in love with the perfume because of what's in it."
Le Labo perfumes are instead named for the key ingredient in the formulation and the number of ingredients. Lys 41, Ylang 49 and Thé Noir 29 are three bestsellers. Once customers have picked out their fragrance, the perfumes are blended inside the store. The perfume is labelled with the date of purchase, the buyer's name and that of the blender. "We want clients to realise that perfumes aren't only about understanding what's on the bottle. It's about connecting with the aesthetics of being able to wear that perfume. We wanted people to realise there's an art form to developing these perfumes. It's a craft,"says Roschi. "There's no better way to showing people how complicated or at least to increase people's level of curiosity by actually showing them something that's made by hand, and they can witness how it's done. We want to create insight into the segment of high level perfume blending."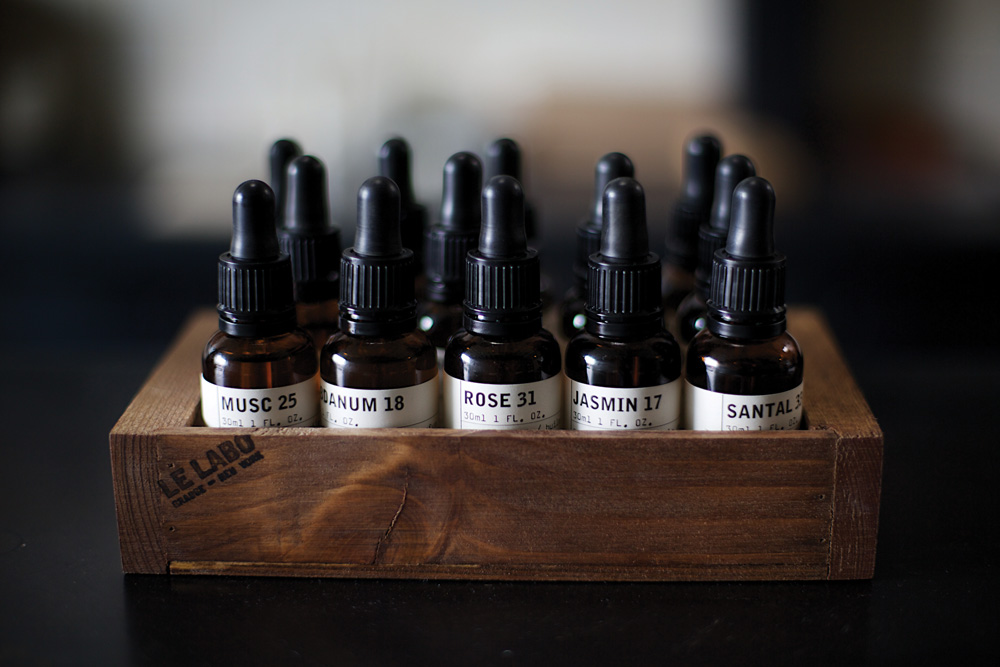 Le Labo opened their second store in Hong Kong late last year, following the success they've had in Wanchai. Located in the heart of Central inside the IFC mall, the outlet has the vibe of a corner shop, minus the laboratory element. Due to space limitations, the perfumes at the new boutique are transported daily from the Wanchai store to the IFC location.
"Hong Kong is a progressive market, I would say. There's all types of clients in Hong Kong… you still have those that are attracted to this type of offering, which is more confidential, more authentic and that has a strong story behind it," says Roschi. "In Hong Kong, you definitely see [people] who are well travelled, well documented, who read magazines like yours, and that's the client we speak to."
Roschi and Penot are working on a new fragrance for Hong Kong. The duo brings an exclusive to cities they feel have a rich history and contemporary clout. Right now, nine City Exclusives are available, including Tokyo's Gaiac 10, Paris' Vanille 44 and Tubereuse 40 for New York. Roschi found Hong Kong's backstory of Colonialism, the Opium Wars and today's tension with the mainland fascinating, but says the inspiration for the city's own exclusive perfume won't be so easily recognisable.
He won't reveal much but concedes "it's not necessarily a first-degree inspiration". "It's not in your face," he says. "I don't know what a famous Hong Kong smell would be but it wouldn't be that obvious. It would be more conceptual, you know, something that is not so easily decodable."
Le Labo Wan Chai, 2F Star Street, Wan Chai
Le Labo Central, Shop 3007, IFC Mall, 8 Finance Street, Central