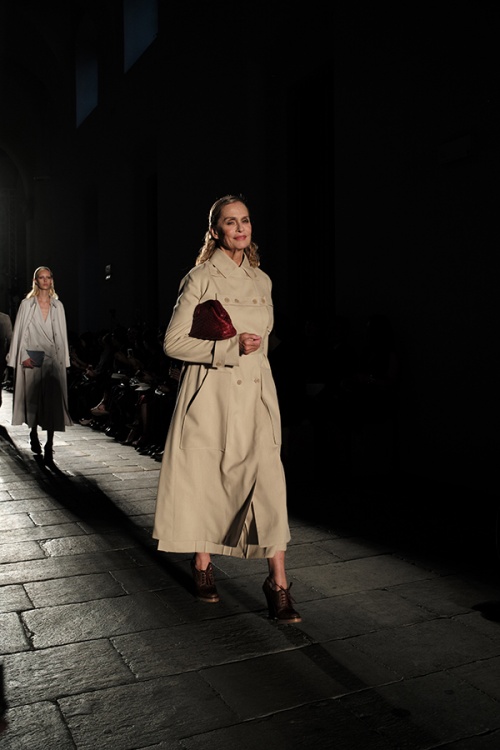 ​Last September, Bottega Veneta's 50th anniversary show during Milan Fashion Week was a blast. The legendary model Lauren Hutton made her return to the runway arm in arm with Gigi Hadid. Hoards of photographers eagerly snapped photos that were then shared over and over on social media, celebrated in what was seen as the label's success in diversifying its model cast.
The 73-year-old model is now making yet another return, appearing in the brand's 50th Anniversary Campaign alongside Joan Smalls, Vittoria Ceretti, Hannes Gobeyn and Morten Nielsen. Photographed by Todd Hido, Hutton is shown wearing luxe fuchsia polo shirt with a belted, red high-waisted skirt.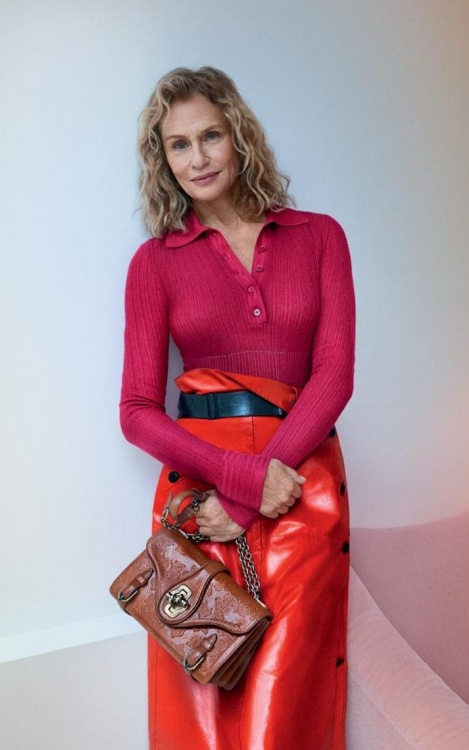 ​Hutton, who was one of the world's highest paid models in the 1970s, has been an iconic face in the fashion world for decades. She is best known for being the face of Revlon in the 1970s, and for a role she played in the movie American Gigolo.
This isn't the first time fashion brands have used older models in their ad campaigns. Céline featured Joan Didion in 2015, while Saint Laurent featured Joni Mitchell in the same year. Gucci showcased Vanessa Redgrave in their cruise collection campaign last year.