If the Marvel Universe has The Avengers, then Net-a-Porter has The Korean Collective. Kieran Ho travels to Seoul to converse with Net-a-Porter senior market editor Libby Page on what Korean fashion means to her and the rest of the world.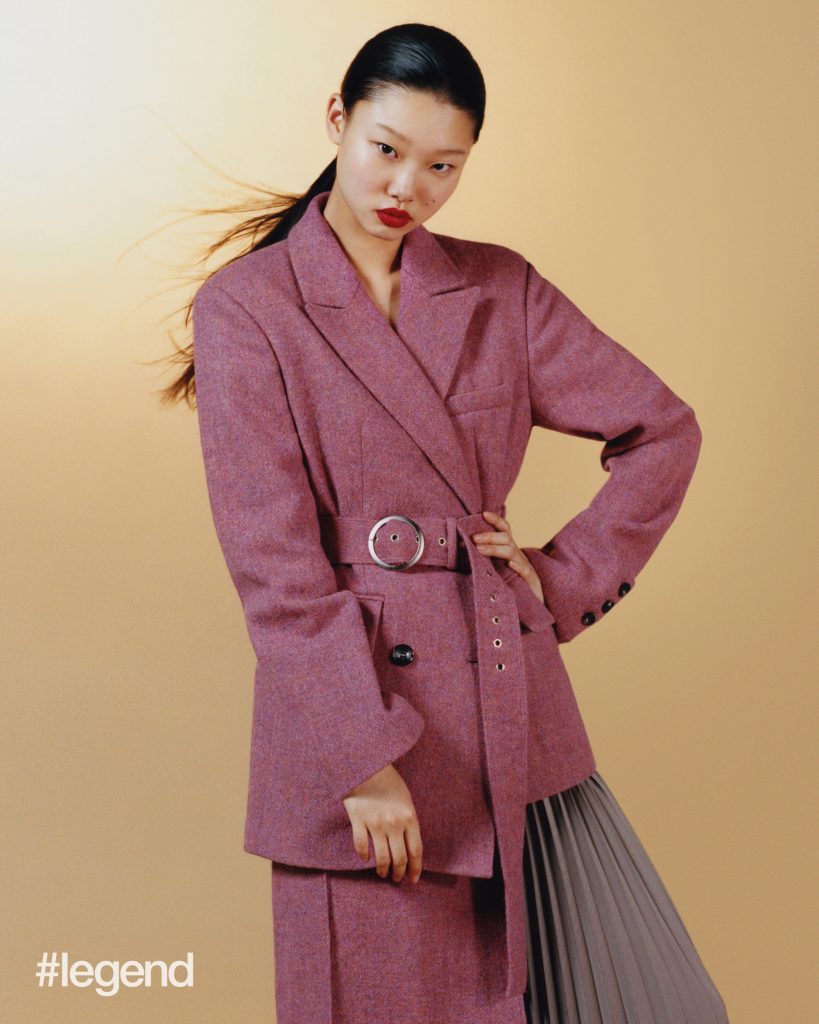 What, exactly, is the allure of Korea? Music, fashion, beauty and even food – the K-raze (pun intended) has swept through the world five times over like a tsunami of gargantuan proportions. It feels like every time I look around, there are always traces of Korean culture. The kids on the streets look like extras from a K-pop video, with girls in colour contacts resembling anime characters and the complexion of boys whiter than any natural shade of skin I've ever seen.
The global influence of Korean culture is undeniable and with it has emerged the fashion. It's as if the borders of South Korea can't even contain its own culture anymore, as the power has grown beyond the limits of control and overtaken the entire world – and especially the fashion. There are more and more Korean brands appearing on the catwalks of the major Fashion Weeks, although you might not instantly recognise that they're Korean due to their penchant for quirky names – Pushbutton, anyone?
So with the demand for K-fashion on the rise, how do hungry customers get their fix? That's where Net-a-Porter comes into play. Always an advocate of new and emerging trends, the e-retailer has stocked a range of Korean brands from its early days. What better time than now to turn the spotlight on the designers from that region?
From the e-retailer's extensive list, a handful of designers were handpicked and invited to join The Korean Collective – sort of what the The Avengers are to Marvel. I recently met Libby Page, the senior fashion market editor for Net-a-Porter, in the rooftop garden of the newly opened hotel Andaz Seoul Gangnam. As she sipped her tea like a true Brit and brushed her fiery red hair behind her ears, I got some insight into how the world views Koreans and their style – and how this unique fashion collective came about.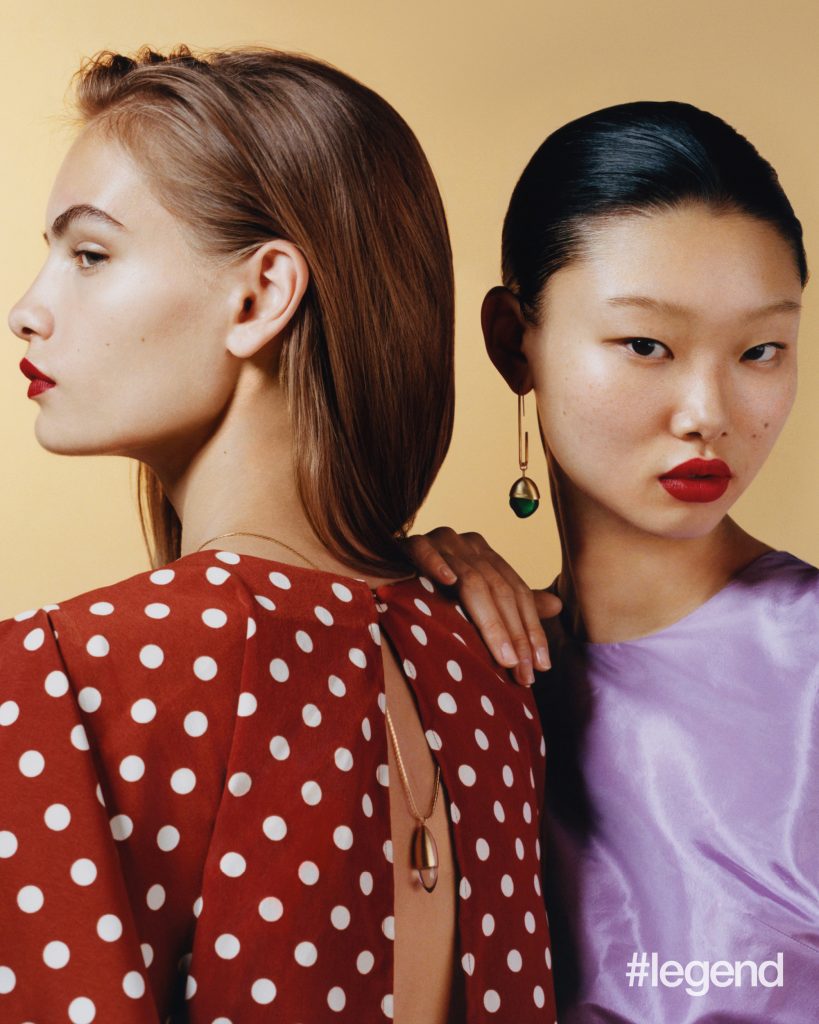 There's a lot of mystery behind what a market editor does. Could you shed some light on that for us?
It means different things in different regions, but my job as a senior market editor is to cover as much of the market as possible. So I attend all of our buying appointments with our buying team and I attend the runway shows, absorbing all of the information from the market on what we're buying, and then I turn it into stories for our editorial and marketing teams. I'll communicate with them about what key collections we're backing, the hot new accessories you have to have next season, what new brands we're investing in… So that's one of the key parts of this role. In terms of new brands, I helped launch our Vanguard programme a couple of years ago and ever since then, it's been a small mission of mine to champion new talent and make sure that we are the destination for new brands. Being the first retailer to really back new brands with conviction – that's another quiet mission I'm passionately working on.
Would you say your job bridges the world of commerce and editorial?
Yes, exactly. It's buying as well as editorial, because ultimately it's important to make sure that everything we're communicating to our customer is what we've really invested in and what we really believe in from a buying standpoint. So it's closing that gap and also making sure that whatever trends we are seeing editorially, our buying team are also the first people to pick up on them. It's about bringing those two worlds together a little bit more and telling the story of our buying in interesting ways.
Sounds like an exciting role. How did you get to where you are right now?
I worked in the editorial world for several years – I was at Marie Claire, InStyle and British Vogue – and then I moved over to Porter magazine about four and a half years ago when I joined as a fashion assistant. At that time, I was working very closely with our market director at the time and decided to move into the commercial world. I just found it really interesting, being at the forefront of everything that is happening. Since then, my role has just kind of grown into what it is today; I've been doing it for almost three years now.
That's interesting, because as an editor, sometimes you just feel like you're behind a one-way pane of glass – you're so removed from how people actually consume, because what you see is straight from the runways to the glossies and you're not really aware of what the end of the fashion chain is. Since moving to commerce, do you feel more educated on the whole flow of the fashion cycle?
I feel as though I'm there at the starting point of each collection – so you see it the moment it walks down the runway, and in the showroom of what we're going to buy, and then it goes to the storytelling. You're involved much earlier in the collection, which I feel is exciting, and we're always buying several months ahead of when it becomes available to the public. So you always feel like you're three, four or five steps ahead of everything that's happening.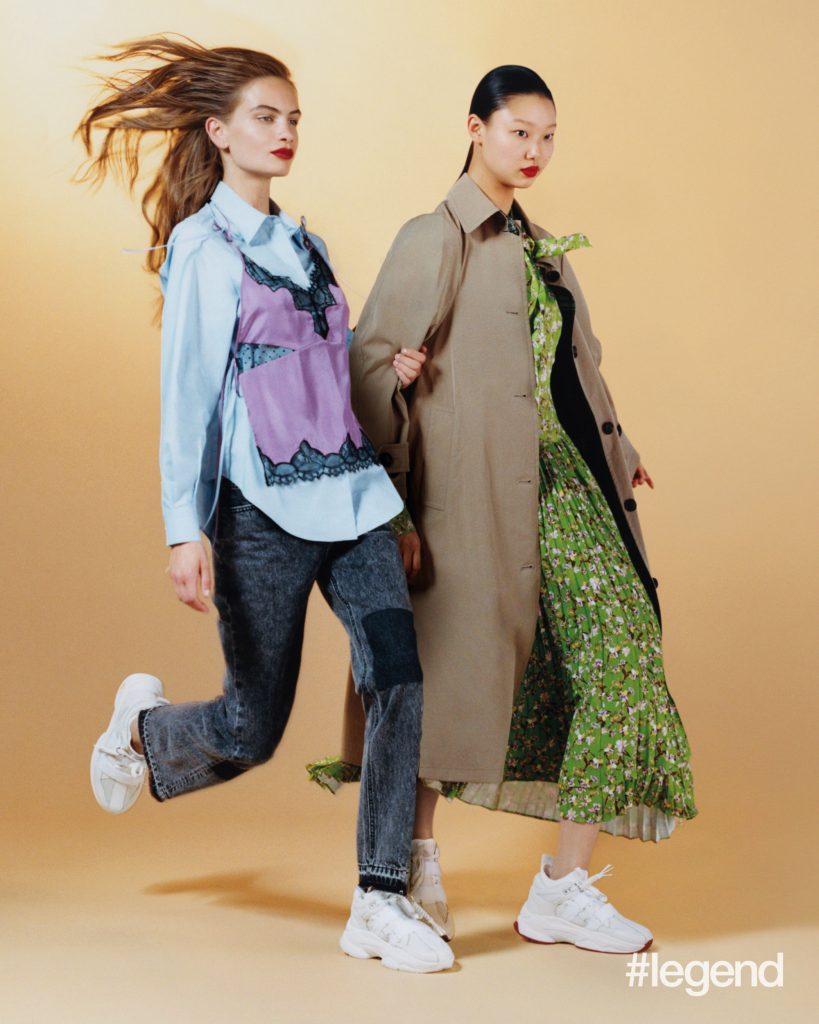 Of all the countries with great designers, what's the reason for Net-a-Porter tapping into South Korean talent right now?
We've been doing this idea of a collective for a couple of seasons now. It all started with a contemporary collective and then we did a Colombian collective. The idea is to bring designers together that have one thing in common, but who all have a very different point of view. Visiting Seoul for a couple of seasons, every time there was a new brand we were discovering that we felt had a really strong point of view. Actually, it wasn't until six months ago that we felt like something was really happening in the market. We were getting the product from this region that wasn't necessarily offered to our global customers, so we really wanted to jump on it at the earliest possible stage to celebrate Korean designers and their different points of view. We like to be quite reactive when we see something that's happening in a region that resonates with our customers, and we wanted to celebrate it individually and immediately.
How would you perceive Korean fashion compared to that of other regions, such as American or European fashion?
What they do really well here is that they mix the high with the low, and there is this underlying tone of streetwear. But it's the way that individuals wear it that makes it really unique. So they might be wearing track pants with an oversized blazer and a heel, or they might be doing a suit with a sneaker. I feel like there's this comfort to it as well – it's not just about it being casualwear, but about being a lifestyle, integrating into the kind of nine-to-five way of dressing. They're very clever and educated in the way that they dress.
What are some of your favourite pieces from the capsule?
This I know by heart, because I've looked at these capsules so many times, but there's an amazing piece from Le 17 Septembre – it's a pair of beige trousers, but it's got an apron skirt that you tie over the front. I think that comes back to this idea that as designers, they're doing classics with a twist. It appears to be classic trousers, but their design details are super-interesting. So that is one of my favourite pieces. There's an Andersson Bell checked blazer that I love; it has a big belt. Gu_de has done its take on a vintage frame bag – it has a classic resin chain on it, which I love. By taking something quite classic and doing something they love, I think these are my three favourite pieces.
Do you notice any specific trends about online shopping in Korea?
Definitely. I think they are very fashion-forward and very savvy in the way that they shop. Interestingly, our consumer here is slightly younger than our average consumer, and they're shopping on mobile as well. I think that tells you a little something about the culture and the pace of this region. Then, in terms of product, obviously they love the major brands as well – you've got Balenciaga, Saint Laurent, Gucci – but we really do see an appetite for new and emerging designers here as well. Anything that's exclusive or under the radar, or something that might feel like a discovery really resonates with that customer here.
How were the brands for this collective chosen?
We started by looking at the brands that we have a great partnership with, because we want to celebrate these first and foremost. This is how we selected Gu_de, which was actually one of the first brands to join our Vanguard programme and the same for Le 17 Septembre, which was in our autumn/winter 2019 Vanguard programme. We also aimed to reach the different aesthetics and design points of view that we want to celebrate for this region. You've got the minimalist look from Le 17 Septembre, you've got your person who likes mixing colours from Pushbutton and you've got the grown-up woman from Andersson Bell. We like to tap in and represent different types of styles as well. I think the whole point of this collective is that everything is collaborative and is an interesting portrayal of designers, so it is very important that they all have a different point of view.
Looking at the whole capsule, it seems like a very 360-degree approach, rather than just saying this is the typical Korean girl.
Exactly! We want to speak to the different audiences, but it's also about bringing those designers to a global audience. It's great we are celebrating them in this region right now, but we're also providing them with a global platform, which I think is important. We're talking to the entire world about their aesthetic.
When these designers were told to create a capsule collection for Net-a-Porter, what brief were they given?
Create an exclusive capsule for Net-a-Porter! [laughs] I think that's always the basis of the brief, but also to embrace their individuality and their designer DNA to create product that they feel really reflects them as a brand, as well as the style within the region. So it was very much about focusing on that idea of a high-low mix. And making sure that their pieces are universal, so you can wear them whether it's day or night, weekday or weekend, and bringing them all together so that you can style them interchangeably. One thing that I found really important was that you can wear one piece with one brand's style with another piece from another brand – they all complemented each other that way.
Did you guide them in any way or did you tell them which styles might perform better, or maybe which ones to avoid?
For projects like this, we always like to give our designers creative freedom. Obviously, we have insight and intel, knowing what performs well for us and things from that brand that are working particularly well. But I think when it's about a capsule collection of celebrating style, we let them do the creative work. They might show us 20 sketches, and then we might buy into 16 or 18 based on what we feel is the strongest.
One huge phenomenon of Korean consumerism is the idols and K-pop celebrities, and the fact that once they endorse those products, they fly off every shelf. I've seen some products that I've found heinous, but when so-and-so has been paid millions of dollars to wear it, boom, it's all gone. Are there any plans for Net-a-Porter to collaborate with personalities or celebrities?
I think whatever we do as a brand, especially in terms of that kind of endorsement, always has to feel really authentic and organic – it has to almost feel like a perfect match. We actually got Sandra Oh, who is a Canadian-Korean, on a recent issue of Porter that ties in nicely with our Korean collective. So that's probably the most significant collaboration that we have coming up. I think what's going on in the region in terms of those collaborations are really interesting, so we've always got our eyes and ears out for the next big influencer.