Ladies first: IWC's Da Vinci and Portofino watches
November 26, 2018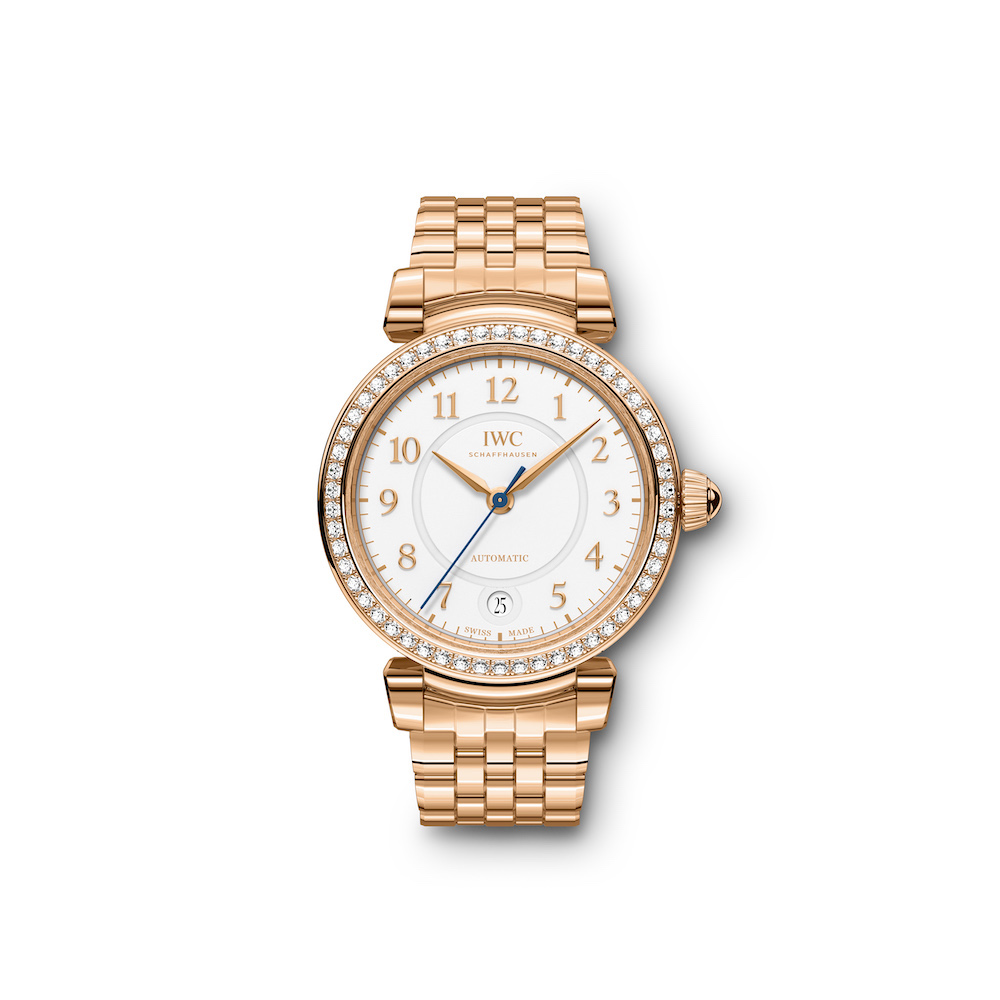 Not long ago, quartz movements were standard fare for women's watches, which tended to rely heavily on traditionally "feminine" aesthetics to warrant their price tag.
But one brand has been carrying the horological torch for ladies throughout its history – IWC Schaffhausen. The Swiss watchmaker has been making mechanical watches for women as far back as the mid-1870s, when IWC founder F.A. Jones constructed prototypes for women's pocket watches. Since then, women's watches have become an integral part of the IWC brand. Enriching the ladies' portfolio are new variations of the Da Vinci and Portofino Midsize collections.
The Da Vinci range has seen different case shapes, ranging from round to tonneau, since its inception in 1969. Now it's back to its circular case with a theme dedicated to beauty and grace, underlined by an engraving of the "Flower of Life" on the caseback – a geometrical figure drawn by Leonardo da Vinci to represent beauty and proportions. The collection now boasts a series of 36mm-diameter watches with mobile lugs that ensure a comfortable fit. The latest models include the Da Vinci Automatic 36 and the Da Vinci Automatic Moon Phase 36.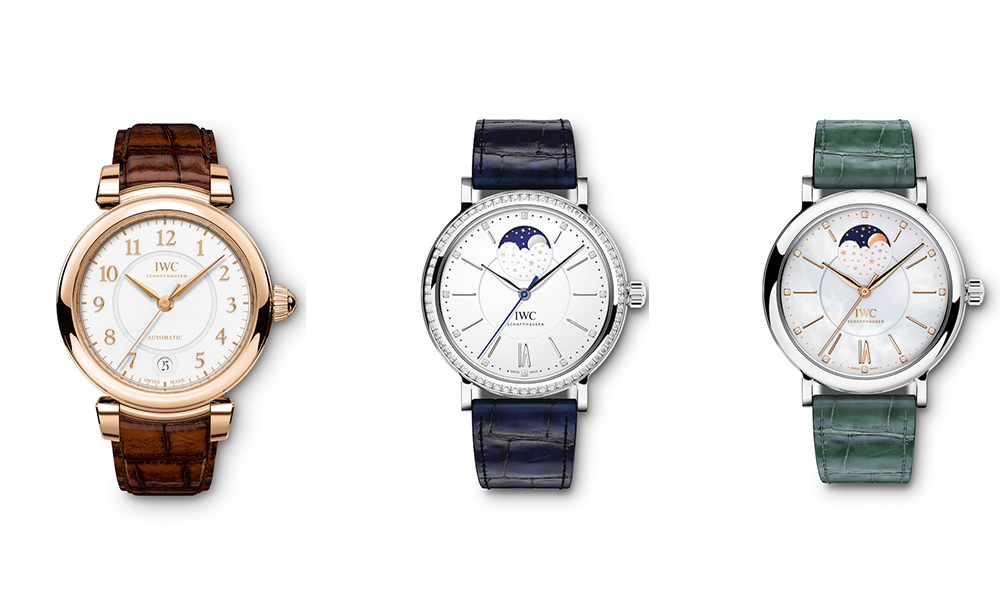 The Da Vinci Automatic 36 has been created in stainless steel or 18K red gold with diverse dial combinations – from plain to sparkling – and choices of colourful Santoni leather straps that should appeal to a wide range of female watch lovers. All variations feature a round date window at 6 o'clock, a recessed inner circle on the dial and a semi-circular crown, all of which come together in perfect harmony. The watches are water-resistant to three bar and have a power reserve of 42 hours. An exclusive model brims with 54 pure white diamonds in an 18K red gold case with linked bracelet. There's also a stainless-steel version, set with 54 diamonds and paired with a delightful raspberry-coloured strap. Versions that are free of diamonds include one in stainless steel, with a mirror-polished link bracelet or with a leather strap.
To round out the 36mm collection is the dainty Da Vinci Automatic Moon Phase 36, available in a red gold or stainless steel case with diamonds, or diamond-free in stainless steel with silver-plated dials. The moon-phase indicator sits in an aperture at 12 o'clock. This watch has 42 hours of power reserve.
Meanwhile, the Portofino collection has been an expression of understatement and good taste for 30 years. Thanks to its puristic, timeless design, the collection has established itself as one of IWC's most successful lines, and is equally popular with both men and women. Several new or updated models have joined the Portofino family. The Portofino Automatic Moon Phase 37, from its Midsize collection of 37mm – diameter watches, is now available in five different variations – ranging from white gold or red gold to steel – and comes and with a silver-plated dial. The model that sets hearts beating sparkles with 174 white diamonds adorning the dial, bezel and horns.
Rounding out the Portofino Midsize collection is the Automatic 37. This simple three-hander with a date complication has been the silent star of the IWC range for many years. It's now available in a more opulent design – presuming diamond bezels are your thing. The Portofino Automatic 37 comes in four red-gold and six stainless-steel versions, each one either with or without a diamond set bezel. There are nine different variations of the Automatic 37, ranging from red-gold cases and 66-diamond bezels to steel cases with slate-coloured dials and just 12 diamonds set into the dial.
This feature originally appeared in the November/December 2018 print issue of #legend