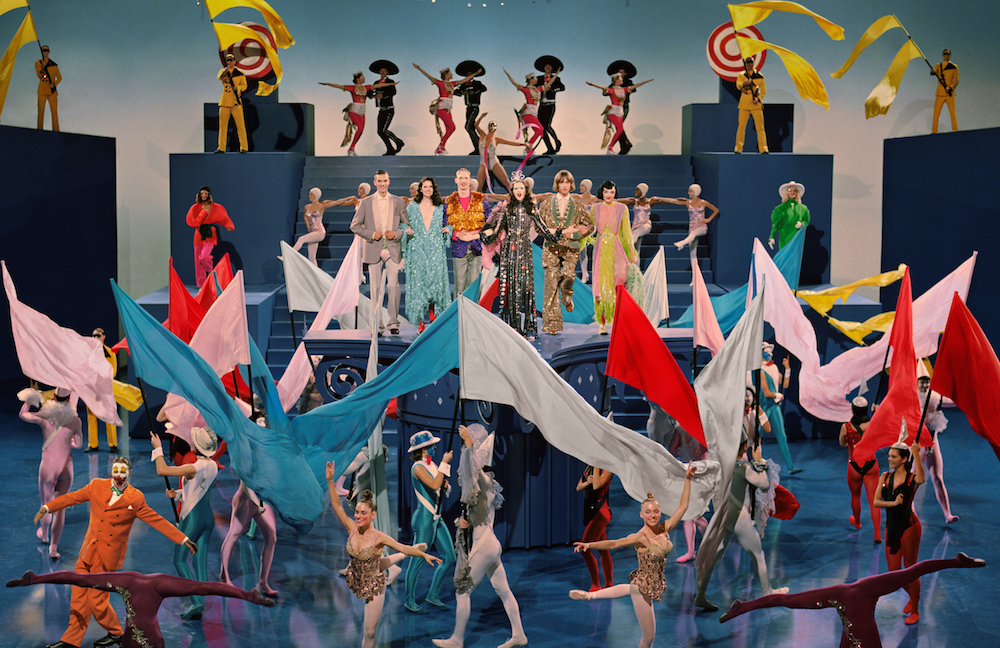 Gucci has been riding their hype train for quite some time now. Gucci tees becoming global uniform, with the occasional matching monogram track suit making a wild sighting on the streets. Right when we thought extravagance and glamour couldn't go further, Gucci pulls out all the stops in their latest Spring Summer 2019 ad campaign – #GucciShowtime.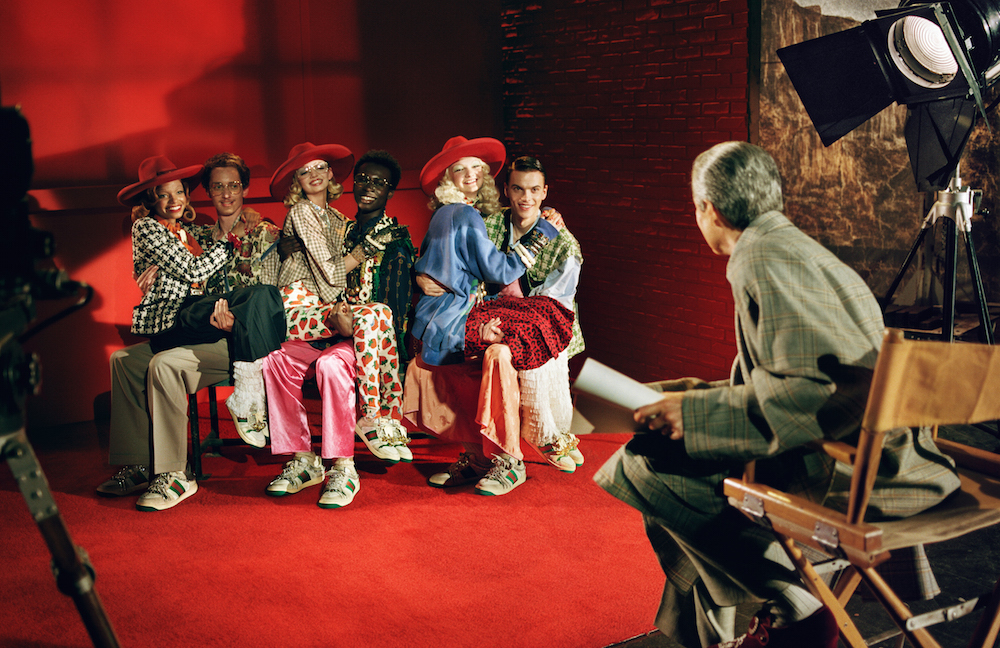 With a full on production, Gucci celebrates the concept of celebrity culture and reliving the golden age of Hollywood, as shown through vibrant colors and a theatrical spirit. Shot and directed by Glen Luchford, their fashion film takes inspiration from cult classic 50's films. Technicolour, a grandiose set and live dance numbers – the campaign demands full attention to appreciate it for all it's glitz. The film like aesthetic also brings a hit of nostalgia and makes you want to jump right in and join them in all it's ridiculousness.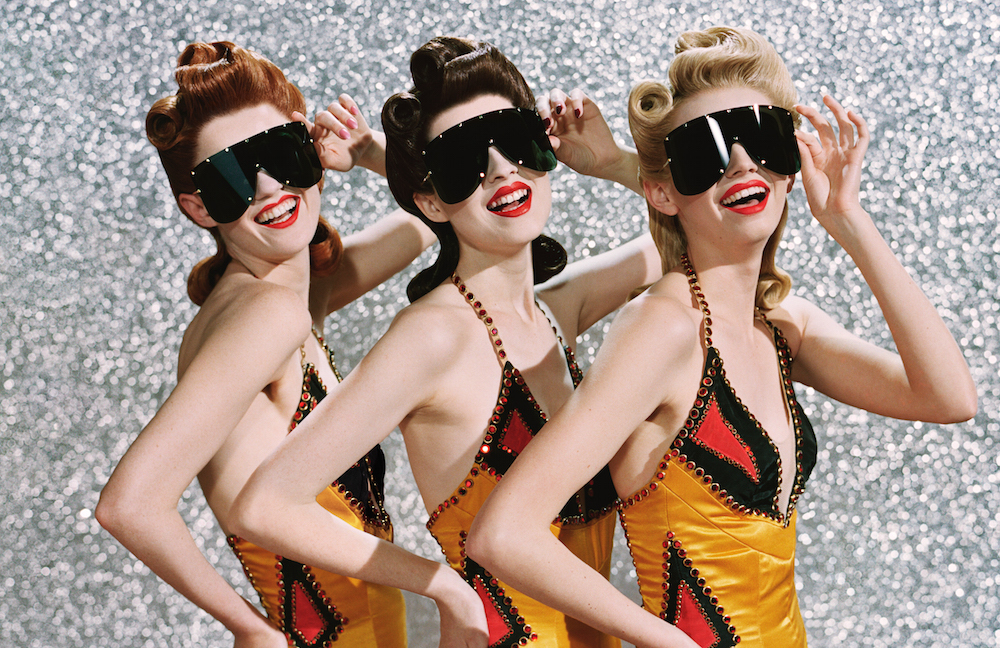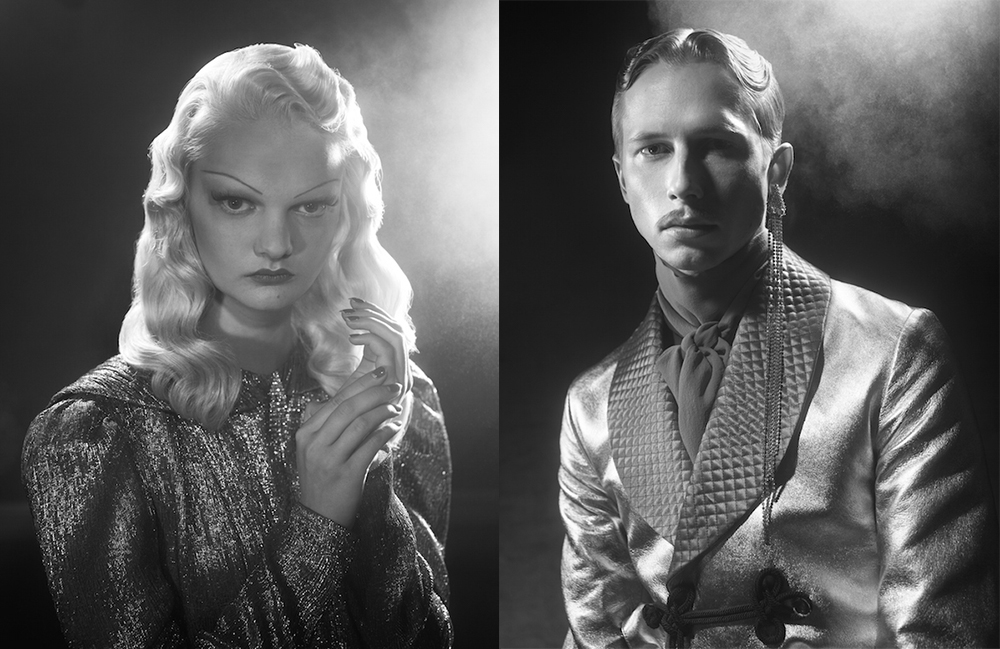 In another set of ad shots, Gucci recreates the iconic black and white Hollywood stills popularised in the 30's and 40's by film studios like Warner Brothers, using their lead models as the stars of the portraits.
Main characters from the campaign were also shot in a few short teaser videos, where Gucci recreated the concept of a red carpet arrival. The series depicts different Hollywood stereotypes on the red carpet, with a full mock interview as they make their way to the "screening." The slight dysfunction of each interview has a comedic and ironic feel to it, as each character has an interesting quirk about them that projects on screen.
Eclecticism is where Gucci thrives, and the campaign imagery is so uplifting and keeps you in a light hearted mood regardless of your interest in fashion. Girls popping out of cakes, boys in dripping crystal bibs, and clowns in suits – there's just a lot to be seen and I strongly encourage you all to take some time to experience it all.
IMAGES & VIDEO
AN AMERICAN IN PARIS: TM & © Turner Entertainment Co. (s19)
SINGIN' IN THE RAIN: TM & © Turner Entertainment Co. (s19)
THE BAND WAGON: TM & © Turner Entertainment Co. (s19)
GENTLEMAN PREFER BLONDES © 2019 Twentieth Century Fox Film Corporation.
THERE'S NO BUSINESS LIKE SHOW BUSINESS © 2019 Twentieth Century Fox Film Corporation.
COVER GIRL © 2019 Columbia Pictures Industries, Inc. All Rights Reserved.
Creative Director / Alessandro Michele
Art Director / Christopher Simmonds
Photographer and Director / Glen Luchford
Hair Stylist / Paul Hanlon
Make-up Artist / Isamaya Ffrench