In conversation with light artist James Clar on his collaboration with Canada Goose
May 29, 2020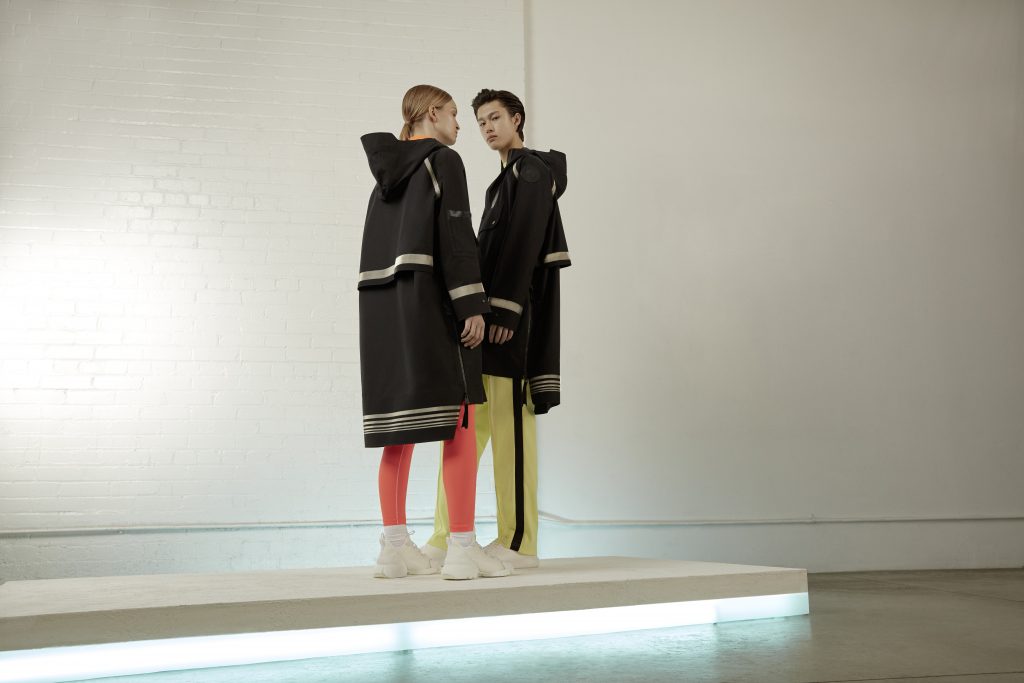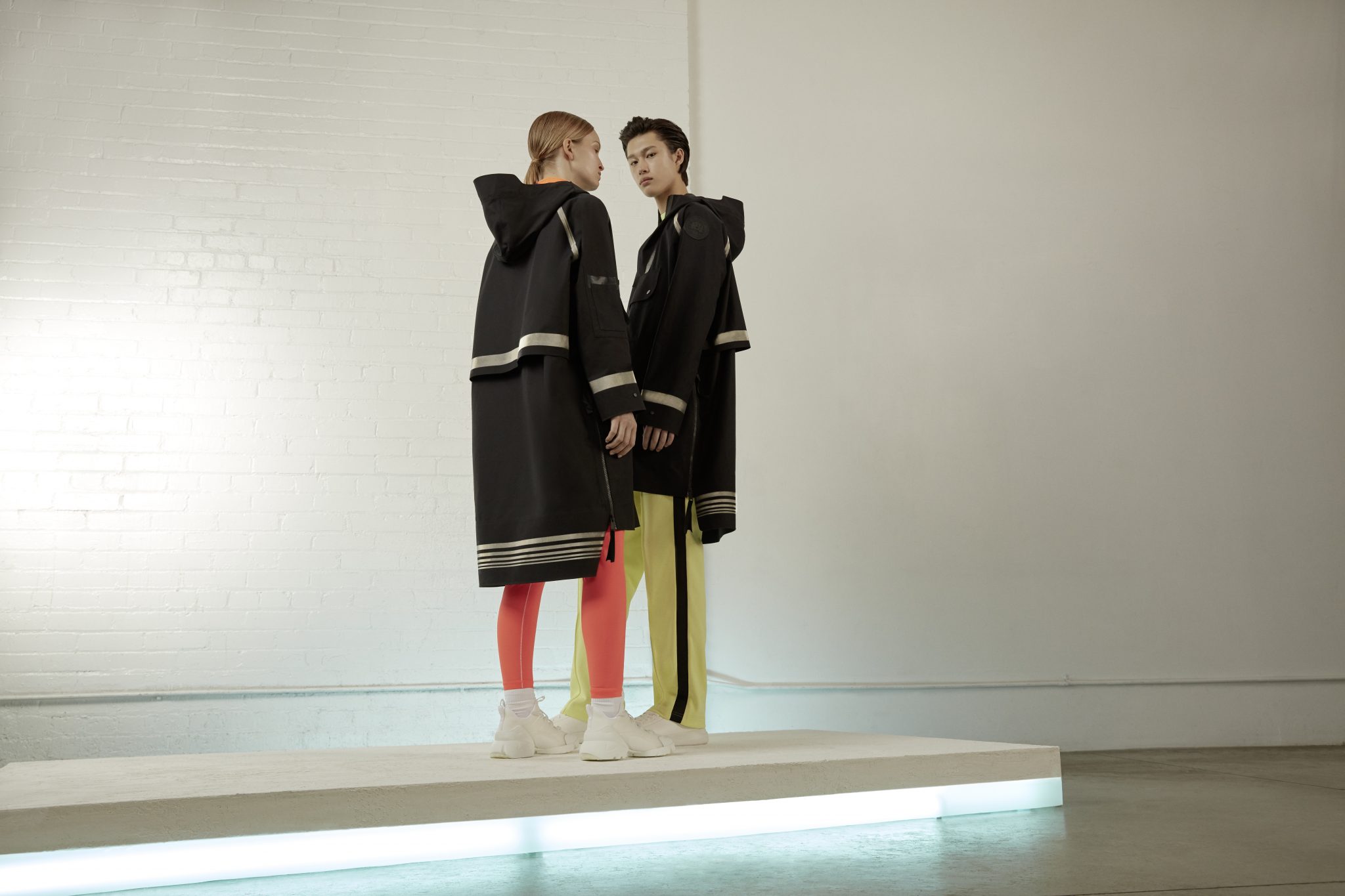 Brooklyn-based visual artist and light artist James Clar, has partnered with Canada Goose on this year's Spring Branta collection. Branta, a creative concept built on innovation and exploration, sees Canada Goose's heritage reinterpreted through a new perspective, introducing the interplay between light, art, elevated materials and beautiful craftsmanship.
We spoke to Clar on this collaboration, and how he was able to introduce his unique and eclectic style to Canada Goose's DNA.
Congratulations on the collaboration with Canada Goose! You're a bit of a mystery – can you tell us a bit more about yourself?
I'm an American born to immigrant parents from the Philippines. I grew up in the countryside of the US, but went to New York for university. I keep a studio in Dubai, New York, Tokyo, and now Manila, with projects and exhibitions held globally. While I'm interested in technology, the work I do is focused on human emotions and stories.
On your website, it mentioned that you studied film and animation then moved on to interactive telecommunications. What made you decide to shift your focus to light and technology?
I've always been interested in expressing or communicating an idea or a story, but the origins came from film school at New York University. I came to realise that film and video are light systems, and things started to shift towards developing my own light systems. I started to use technology and lights as a sculptural medium – like pixels taken away from the screen, or elements from a virtual dreamworld brought into ours. Within my art practice, I'm developing unique light-based systems to convey emotion or tell stories. My art is about light and how it's perceived.
I don't think there's a defined moment to becoming an artist. Rather, it's a continuous evolution, where you gain more confidence towards expressing things through a unique viewpoint or method.
What was your first reaction when you were invited by Canada Goose to collaborate on this capsule collection? Are you a fan of the brand/their products?
Canada Goose's Design team reached out to me in 2018 on their Branta line. I was honoured! I love their products – the quality and craftsmanship and that their products stand the test of time, balancing form and function. From my initial discussions with the team, I could see they had an appreciation for art and light and wanted to integrate reflectivity into their new products in a unique artistic way, while maintaining the core traditions of the brand.
As an artist working with lights, how did you approach designing the capsule collection?
This Branta collection is focused on the "Art of Light" and the interplay between light, environment and product. Canada Goose reached out to me to discuss and gain insight into how we experience light and how it could be utilised within their garments.
I worked with the brand on crafting the reflective elements featured on the Branta styles, merging the fields of art and science in the process. Using reflective material, we designed a diamond-shaped symbol that has exponential spacing integrated into its motif. I've used these expanding line segments within my artwork to suggest the increasing energy waveforms of light, which is the colour spectrum. Therefore, the diamond symbol made from this reflective material represents all the visible colours we can experience.
A lot of the visual and material narratives we played with through the garment and my artwork was this interplay of indoor and outdoor spaces. Since this is a spring collection, it was important to incorporate how we experience springtime weather, the environments we live in, and the season's increasing daylight hours.
Who are your biggest artistic influences? What got you interested in this field?
I would say that James Turrell, Dan Flavin, and Jim Campbell are the original light masters to me. They got me thinking about light as a material that can be manipulated and used as sculpture.
What are the key lighting elements that was translated into the designs?
A lot of my artwork takes natural phenomena and translates or recreates it through new technological production.
Canada Goose integrated a new reflective material onto the garments, which was especially exciting to me. During the day, this material is invisible but at night the details glow when an artificial light source is shined on it. It creates this nice duality between daytime sunlight and nighttime artificial light, which is enhanced through the fact that the garments are reversable. The idea of pushing a material technology and structural form is aligned to my approach towards light art.
Among the five pieces in the collection, which one's your favourite?
I love all the jackets with their clean design and minimalist future details. The one I like the most though is the Lumen Trench jacket. It's perfect for springtime adventures in the city, or out in nature.
What was the biggest challenge you faced in this project?
An interesting challenge was thinking about light as an artistic medium and something that is all around you, and translating its springtime perception onto clothing. How does the material and its reflectiveness, as well as the environments in which people will be using the jackets, react to the light around it?
Another fun challenge was the creation of an interactive Instagram filter based on my work. The filter, called "Elements of Spring," generates light rays around the user in a reactive, virtual environment. As the user moves, the light rays fall and the colour spectrum changes, symbolising spring's elements – wind, sun, rain – and how often they can change. Creating a filter was a first for me – it's especially exciting to see my art interpreted and utilised that way.
How big of a part/role do you think innovation and technology plays in and outside of fashion?
Innovation and technology are everything in the creative world. It's not about lusting for technology, but understanding that the way we communicate and function as people is constantly evolving. We search for new ways to express ourselves through art and fashion. Technology provides new ways to communicate and creatives find innovative ways to utilize it that reflect who we are.
Who's your #legend?
There have been many #legends in my life: my parents, mentors, and close friends. I try to surround myself with people whose work I admire and whom I respect. We feed off one another's ideas and inspire each other!
Spring 2020 Branta is available online globally at www.canadagoose.com and in select Canada Goose retail stores in Mainland China and Hong Kong.