In conversation with founder and CEO of Senreve, Coral Chung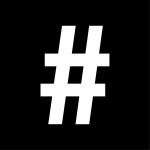 By: #legend
May 15, 2020
Finding the next "IT" bag has always been on my list of "daily duties", and my latest find? A brand called Senreve.
In late 2016, Coral Chung and Wendy Wen joined forces to start Senreve and in just 3 years' time, its bags have been seen in the arms of influencers and celebrities like Lady Gaga, Priyanka Chopra, Selma Blair, and top executives like former COO of Snapchat Emily White. Though they've just started their venture, they've been quick to respond to the times, initiating partnerships with charities so that they can give back.
We spoke with Coral Chung, founder, and CEO of Senreve, to find out more about their success story, what advice she'd give to entrepreneurs, and how creating a bag is not as simple as everyone might think.
How did you two meet and how did you decide that you wanted to collaborate on designing handbags?
Wendy and I met through a close friend through the Stanford community. I've always been passionate about fashion and luxury, and I felt strongly about creating a brand for women, by women, focused on empowering the multi-faceted modern woman. I wanted to create luxurious and beautiful, but at the same time versatile and sensible products for women – starting with the handbag because it's the most important product for a woman. It seemed like a crazy idea at the time, but I managed to convince Wendy to join me in the adventure and the rest is history!
What is the story behind the name, Senreve?
Senreve is the derived from the words "sense" and "dream" in French. It's interesting because I do some of my best thinking on planes, and this came to me on a plane and really stuck with me. It's all about dichotomies coexisting, and this idea that you can have something that's luxurious and practical, something that's fantasy and everyday – it's really for women who "do it all".
Among all your designs, I think most would agree that the Maestra bag is the most iconic from Senreve. Can you tell us more about this model?
The Maestra family has been extremely successful and really has come to define the luxury convertible backpack category. It looks like a beautiful and timeless luxury bag with impeccable quality and craftsmanship, but of course it's also extremely versatile, organised, durable, and women love using it everyday. It was an art meets science process that took 18 months to perfect the design and execution. Prior to launching, we also tested the product with women in interviews, focus groups, and surveys to gather feedback. I think it's always important that our products take into account how women really feel about what it's trying to achieve. We were confident that the Maestra would be successful even before we launched because it was something that didn't exist in the market and women loved it!!
What kind of customer do you have in mind when you design your bags?
We are really thinking about and designing for women who are sophisticated and elegant, but at the same time extremely busy working moms, executives, and global citizens living in big cities around the world. They need something that works from day to night, that transitions well from lunch to board meetings to school volunteer activities. The aesthetic is clean and not super flashy because our women like being more focused on quality and craftsmanship rather than big logos.
What is the most challenging thing about designing bags? And the most rewarding?
The most challenging thing is that it's a highly technical product, but at the same time it's an emotional product. So getting that art meets science balance is critical. It's easy to create something whimsical and impractical and on the extreme easy to create something super functional – but combining the two is the challenge that Senreve is constantly in pursuit of perfecting. Finding an Italian factory partner was also challenging. I met with dozens of factories all over the world before finding the perfect fit.
The most rewarding is absolutely when I see women around the world wearing Senreve bags. There is nothing that can describe how it feels that we've created something that impacts ten of thousands of women every single day. It's also awesome to have women we admire like Lady Gaga, Angelina Jolie, Jessica Alba, and many others wear and love our products.
What advice would you give someone thinking of starting a brand?
Make sure you understand the "why" behind it. Know yourself and what drives that passion. 2 Assess the market and understand why your brand is going to be unique. 3. Be flexible to test and iterate
You launched a vegan collection recently, coinciding with Earth Day. Can you tell us more about this collection and what compelled you to do so?
We are all about empowering women, so we want to support their choices to be vegan in every aspect of their life. We have been wanting to create a vegan collection for some time. However, it took us over a year to find the right materials that still maintained the integrity, quality and look & feel of a luxury bag. We had many iterations of the materials and constructions before we felt happy with the perfect one that was 100% vegan.
Do you feel that consumers are more socially-aware/environmentally conscious these days? How does this affect your product development?
We have really focused on sustainability from the start Senreve. As a new and young brand, we have a huge opportunity to do things differently and more sustainably. In fact, we've always been focused on shining a light on destructive practices in fashion like traditional luxury brands burning millions of dollars of product. For example, we launched our Handbag Revival campaign last year on Earth Day which was extremely successful. Our "SENSE for Good" initiative is a key theme for 2020. It affects everything that we do. Our definition of sustainability falls across product, people, and continued progress with specific goals for this year https://www.senreve.com/pages/sustainability
What's next?
With all the uncertainty during this time of COVID-19, we are more than ever sticking to our roots and cultural values. We are continuing to push innovation, creativity, and focus on empowering women. I'm excited to share that we will be growing into our vision of becoming a multi-category lifestyle brand with some new product introductions coming in the next few months. We're also becoming more and more of a global brand with close to 30% of our business in Asia, which is so thrilling.
Who are your #legends?
Lady Gaga to me is truly a legend. She is a talented musician, actress, fashion icon, philanthropist and so much more. I had the honour of meeting her at last year's Met Gala, and I admire her so much for constantly creating. Her One world; Together at Home concert that she organised really brought us together and was so uplifting during this difficult time. Senreve has a saying that's on every one of our bags "Don't be a rockstar, be a Legend," and Lady Gaga actually took a picture of that shared it on her Instagram. Personally, that was such a rewarding and incredible moment.