Hublot's new Big Bang Meca-10 P2P can only be purchased with bitcoins
January 21, 2019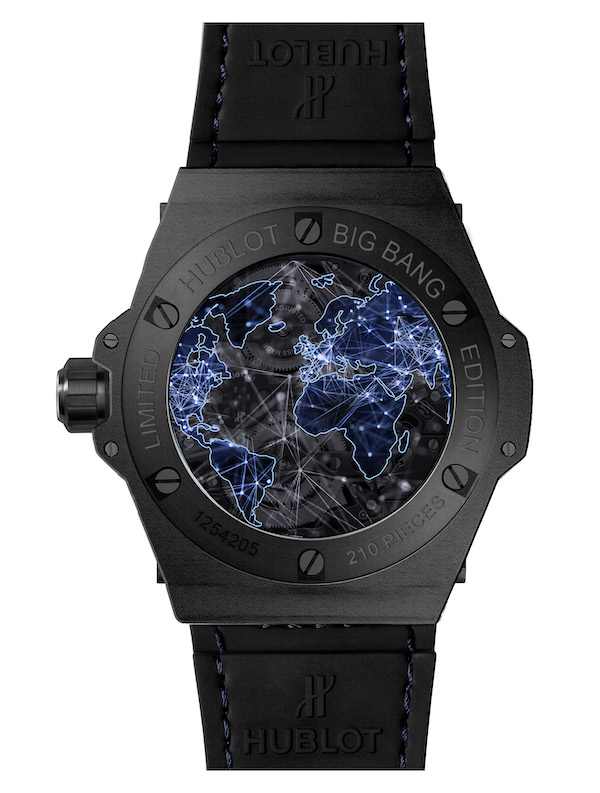 For an industry as traditional as watchmaking, we can forgive it for making its way onto the e-commerce platform only relatively recently. Always a trailblazer, however, Hublot decided to take the simple realm of online shopping and push it one step further with a revolutionary retail experience. Partnering with Asia's largest digital asset brokerage, Octagon Strategy Limited (OSL), Hublot sells its Big Bang Meca-10 P2P timepiece for 3.99 bitcoins. There are only 210 pieces of the limited-edition watch – a number chosen in tribute to the cap of 21 million bitcoins that will ever circulate in the market. Featuring a micro-blasted polished black ceramic case and bezel, the watch generated a flurry of interest from the get-go. We sat down with Hublot CEO Ricardo Guadalupe and OSL CEO Wayne Trench to learn more about this unique partnership and discover their plans for the future.
Can you tell us the strategy for this partnership to sell the new Big Bang

Meca-10 P2P? What is the desired outcome?

Ricardo Guadalupe (RG): The idea behind this project is really the e-commerce. Everybody is talking about e-commerce and Hublot wants to be different, the first, in everything we do. So we thought we could start by selling online, for the first time in history, a watch that would be paid for in bitcoins. Also, it's to commemorate the 10th anniversary of bitcoin; the idea came about at the beginning of 2018. For that, we have collaborated with OSL, who are really specialists in this area, and the first in selling this watch in cryptocurrency and bitcoins. At the end, it's to talk about the brand, but also to try to reach new consumers. With the 210 watches that are being sold exclusively in bitcoins, we obviously have newcomers to the brand, which is really interesting.

Wayne Trench (WT): For us, Hublot is an amazing brand. It's a brand synonymous with forward thinking, embracing everything
avant-garde and challenging the norm. At this level, it's that sort of DNA that's required to make a successful collaboration such as this one with OSL. Also, Hublot embodies a lot of traits that we find or we feel are valuable and important to us. It's about quality and innovation, and that's why we were really excited to partner with Hublot.
Why OSL, Ricardo?
RG: The idea actually came from Hublot in Hong Kong, I have to say. They had meetings with OSL and told us that OSL would be the right partner for us, and I believed it.
How does this partnership benefit OSL and bitcoin? What do you hope to get out of it?
WT: By design, this partnership was announced on our 10th anniversary and it's a real hallmark for me that a significant, well-established brand like Hublot, in what is normally perceived to be a very specific segment of the luxury market, has embraced cryptocurrency and has offered a new avenue to purchase a luxury timepiece – an extraordinary timepiece, if you ask me. It's demonstrated to other luxury retailers that there is plenty of demand and that it's possible.
It's not hard. In fact, it's cheaper than accepting credit card payments and it's faster. If I'm a luxury retailer, I would think this is the way of the future. Regulators around the world, including the SFC [Securities and Futures Commission] in Hong Kong, are being quite front-foot now about issuing regulatory frameworks to work within. It's not going away. If you don't want to be involved early, that's fine, but it is here to stay.
We are Asia's leading digital asset brokerage, and we want to associate ourselves with high-quality brands and people who share the same philosophy. We are all about compliance and quality. For us, this is just the first collaboration stage with Hublot. As Ricardo mentioned earlier, Hublot will be looking to accept crypto in their retail outlets, initially in Hong Kong, then globally, and also on their e-commerce platform. To me, if Hublot is able to do it, it clearly demonstrates that it's possible for others. For us, as probably the most legitimate and trusted player in this space, we obviously want to be a part of that.

Tell us about the design of the Big Bang Meca-10 P2P. What sets it apart from its predecessors?
RG: It is unique by the bezel, which is engraved with the 64-digit number of the bitcoin transaction. After that, the movement we use is called the Meca-10 and has a 10-day power reserve; it's very mechanical with lots of style, and we refer to "10" for the anniversary of bitcoin. It's in ceramic and we use this blue colour, which is a little bit like what you find when you go digital. For P2P, or peer-to-peer, we put the map on the back, where you have all this blockchain technology shown through the map and peer-to-peer concepts.
Can you guide us through how one would acquire this watch?
RG: The process is that you get connected on our website and you register to buy the watch. We had more than 600 people who were interested. After that, the process is managed by OSL, so that's the phase of identification and compliance – you know, to be sure.
So, of course, it's quite a heavy-duty process; it's not just like a credit card, but it helps us also to have some experience on the online business. For the technical details, you should ask Wayne…
WT: The first thing I'd say is that the level of interest surprised everybody. I think the Hublot website went down! We thought there'd be a lot of demand but here,

the method of purchase, or should I say the method to register your interest, was also a first for Hublot. It's their first foray into e-commerce and I think it's unbelievably exciting that they skipped fiat currency and went straight into crypto. The journey was different to the one that many e-commerce sites would use, but for us at OSL, we are very careful and concerned about making sure that our counterparts of the customers that we deal with are compliant and not engaging with anything to do with money laundering or whatnot. We ask all our counterparts to go through very thorough KYC [know-your-customer], AML [anti-money-laundering] and onboarding processes. When people wanted to register their interest for the watch, they were asked to submit a number of documents to help validate their identity, followed by a process to make sure they were people of good standing and that the funds were legitimate. Only once we were comfortable from a compliance perspective did we progress any further in the application process.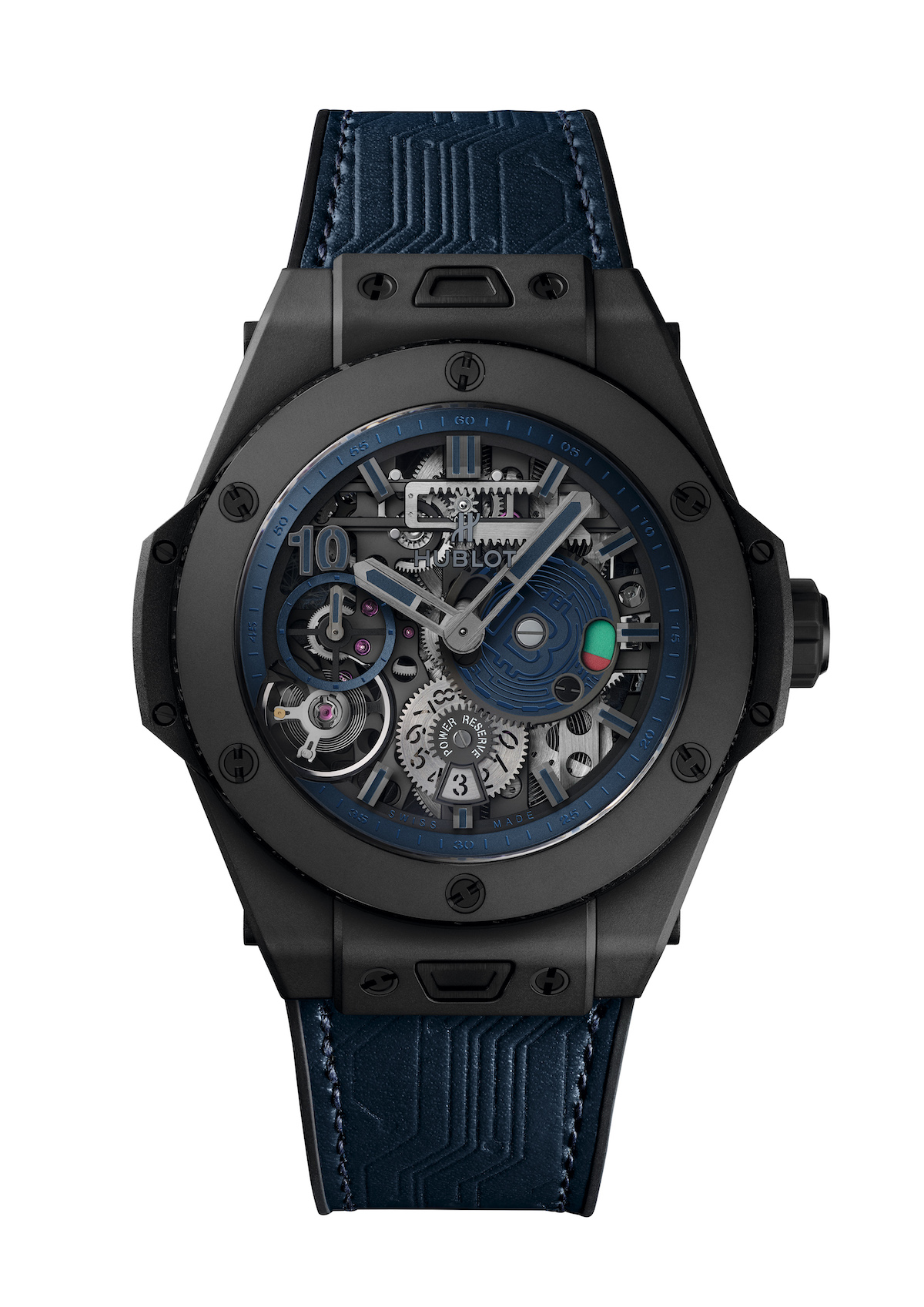 Do you think money laundering is a big problem in cryptocurrency?
WT: I went there because I wanted to debunk the myth that bitcoin is a money launderer's avenue. If you ask any of the world's law enforcement agencies, they will tell you they would much rather trace the flow of bitcoin than cash. That's because all the transactions are made available on a public ledger and so, contrary to popular belief, and certainly as demonstrated by our stringent onboarding process, the fact is that this form of purchase
is safer than cash.
Bitcoin has been accused of being "dead" multiple times before, particularly in the media. What is the strategy to ensure this doesn't happen?
WT: Fortunately, I don't have to do very much. It's moments like these and announcements like those made by the FSC [Financial Services Commission] last week that offer people a significant amount of assurance, not only in bitcoin, but in this asset class and this technology, and how it's here to stay. There's been a significant number of major brands that have entered this space in recent times. There's enough infrastructure for most people to enter; it's past the point of inflection. You can buy traditional things with crypto seamlessly
in a safe and secure fashion.

Do you think this is a business model other brands will now attempt?
RG: I don't know. Being the first now, some brands would probably want to follow us, but for sure there is a future here. The idea really is to go online, one day, completely. However, just having a site is not enough today. You
must bring something – an experience. And this brings that concept to the consumer, through bitcoin in this case. In the future, we will have more new things to come.
Can we expect more innovative ideas like this from Hublot in the near future?
RG: We are always trying, at all levels. Today, it's more on the e-commerce platform and, from a product point of view, that's the most important when it comes to selling watches. The product is the most important – and the marketing, of course. We try always to be disruptive and different, but at the moment I can't really say anything more, unfortunately.
What other plans do you have to
diversify Hublot?

RG: We want to continue to be one of the most important brands in the watch industry and with that, we need a strong manufacture; production is important. We will go more and more with our own movement and our own materials in the future. We are also looking into digital. We are working hard on this because we want to be leaders and the content is really important. We are really investing a lot into video editing and even in a studio in our manufacture, for instance, to be able to really create more and more quality content specifically for digital platforms.

This feature originally appeared in the January/February 2019 print issue of #legend