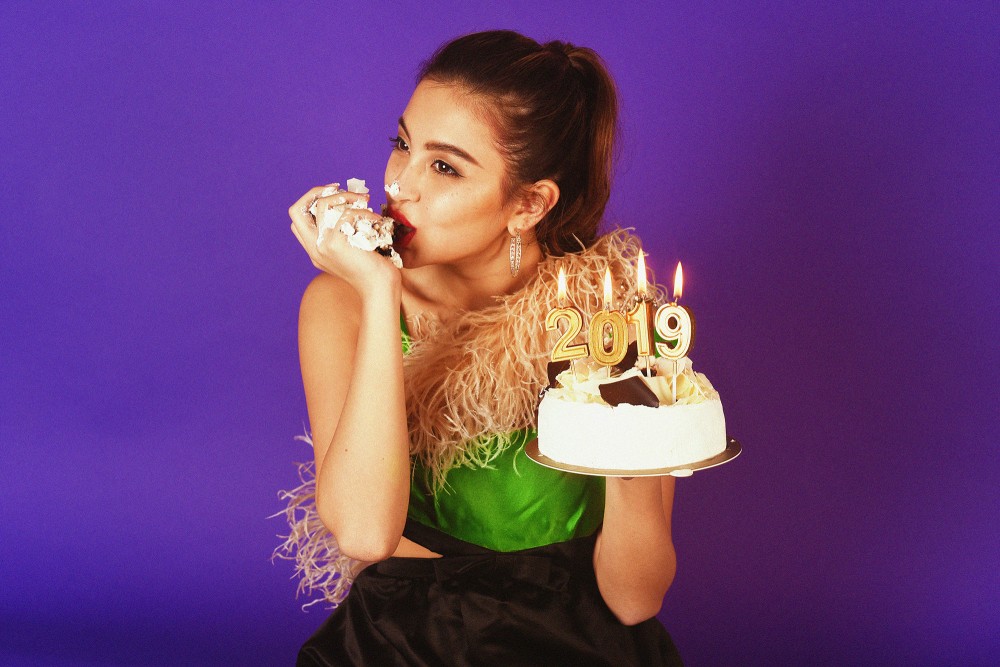 As the year comes to a close, we all have social obligations to attend whether it be an extended family dinner or a get together with friends. With all these party functions to go to, it can be difficult to figure out what to wear to what occasion. Will my grandmother's sister approve of my décolletage showing? Do my uncles know about my tattoos yet or is it a turtleneck look this year? Susan said dress code for her holiday soiree was "Winter Wonderland"… what does that even mean?!

Allow me to swoop in here and give you a couple ideas to get you started, because instead of dressing for an occasion, you may want to try dressing based on your mood. Dressing to fit an occasion can be constraining and leave you in an over-thinking quander, where as dressing based on your mood ensures you are comfortable in what you're wearing and will probably have a better time than showing up in something you had to overnight ship from somewhere online. I asked Hilary Fan to help me with this, as she shows you how to dress this holiday season, along with a little round up of her 2018.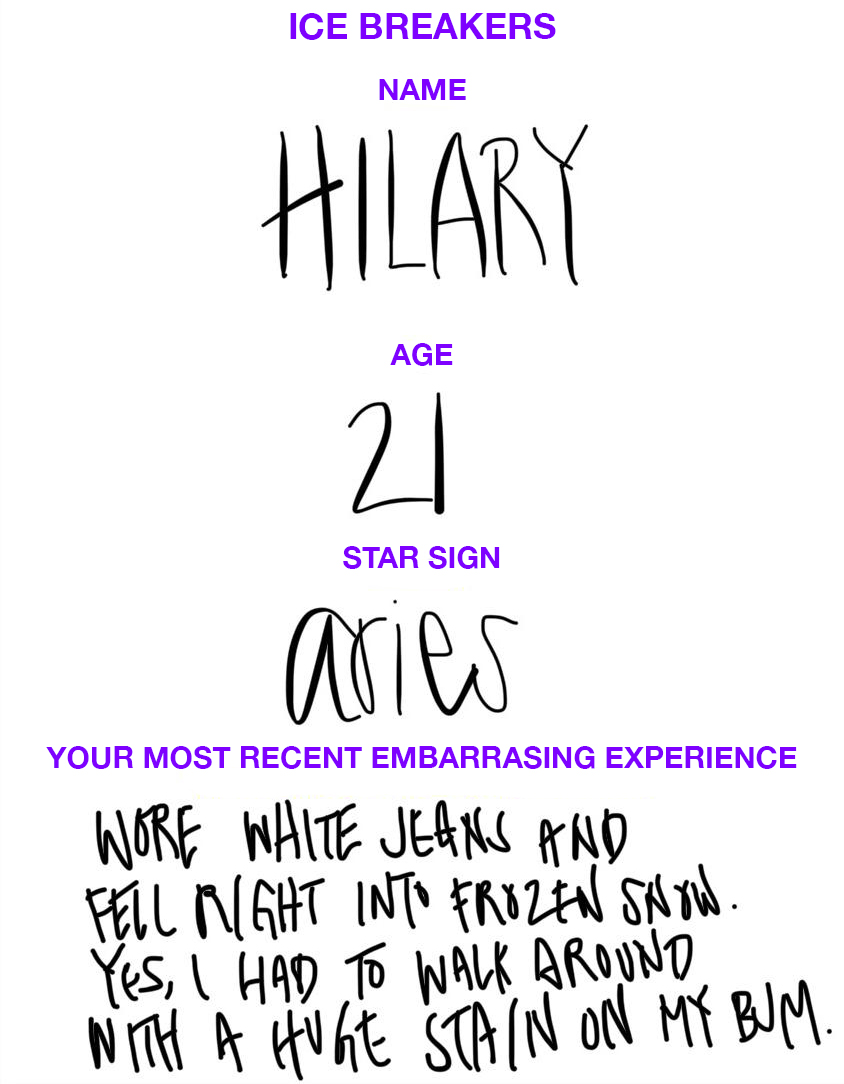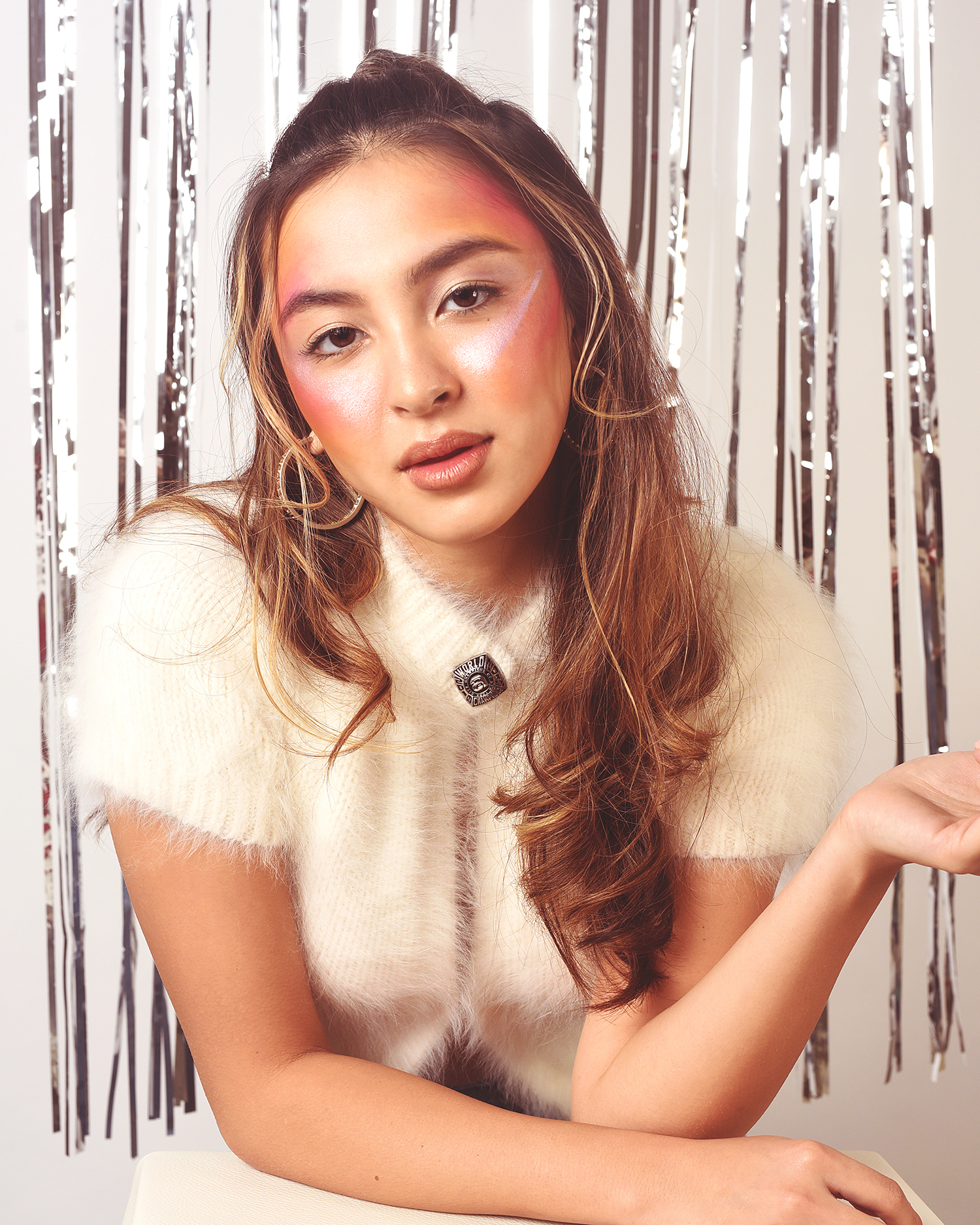 "I'm kinda extra…but still chill and cute."
A makeup trend that sums up 2018 is coloured highlighting powders. Anywhere, everywhere. From the high points of your cheeks as intended, up to the sides of your face and through the temples. Though having colour on your face like this may seem odd at first, just imagine you're going to a music festival. All it takes a bit of confidence with ease for people to see you for the glowing goddess you are! Rihanna pioneered this trend with her Fenty Beauty Killawatt Freestyle Highlighters which were meant to be used on the face as well; our favourite shades are 7DAYWKND/POOLSIDE and GINGER BINGE/MOSCOW MULE. Down play the face beat with a simple white knit top and your favourite crystal hoops to bring it all in.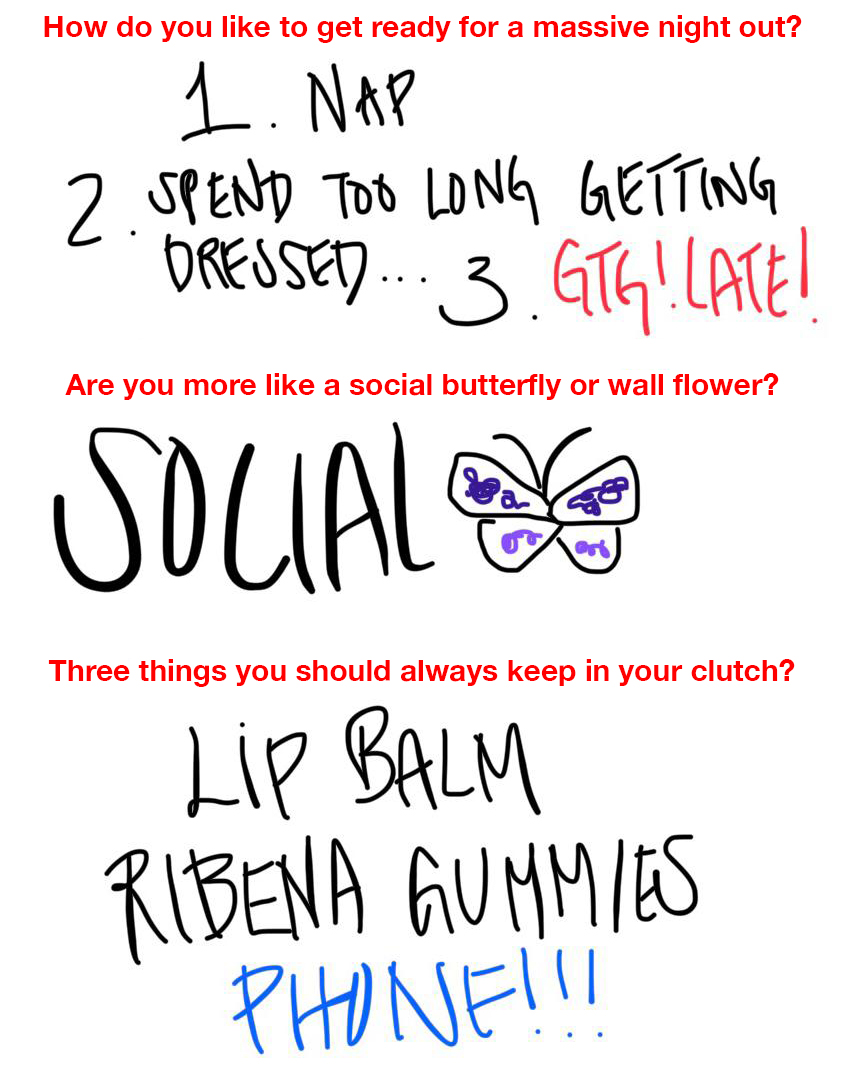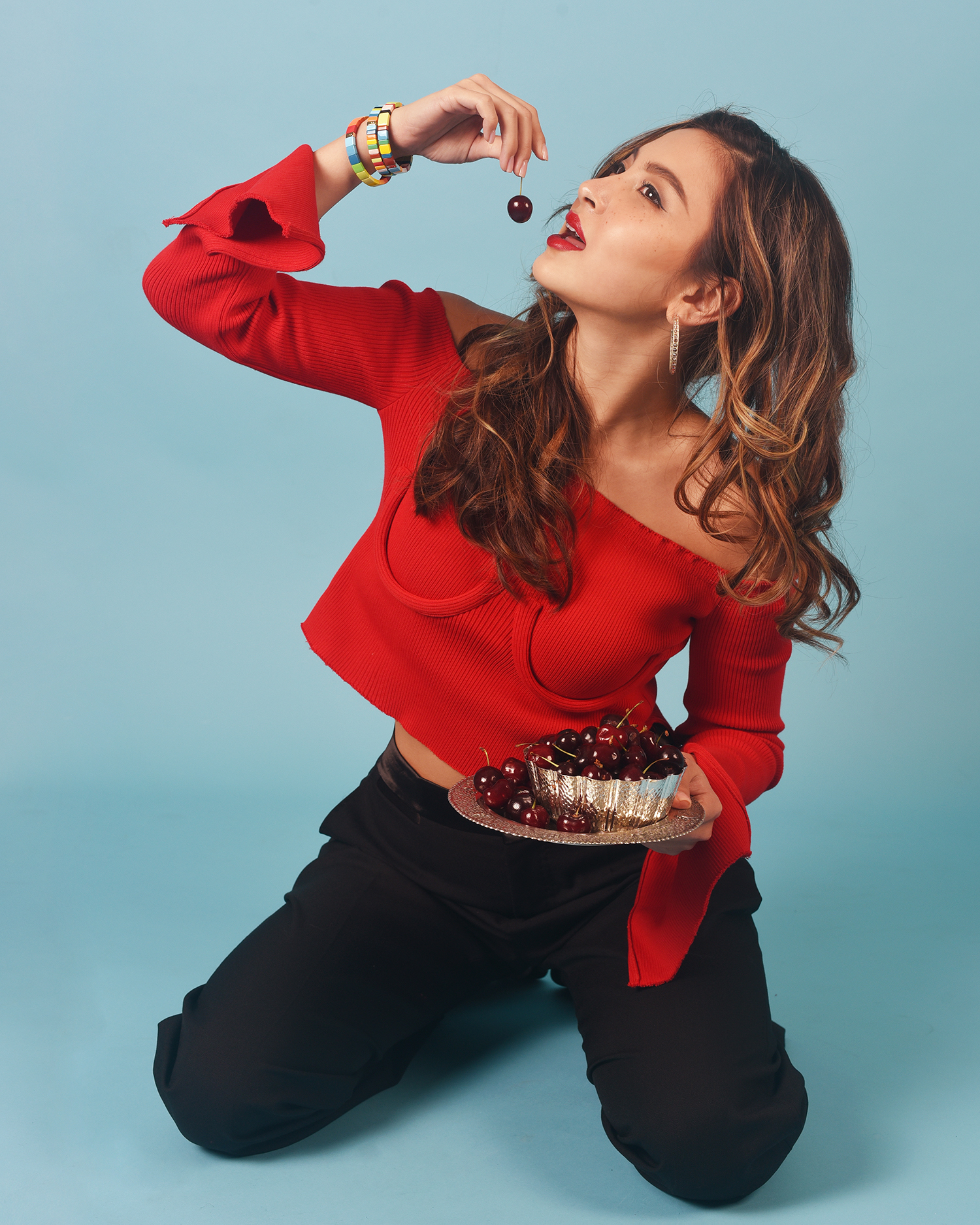 "Gotta look hot, but approachable."
For all the ladies out here trying to look like a snack, a good power red is the move. The iconic cropped off-shoulder top from Orseund Iris subtly accentuates the right assets, and the split sleeves give it a raw touch. It's been said that they will be archiving this style soon, so grab the last of its kind before they're gone forever! A pair of sleek black pants to smarten the look and a stack of rainbow tile bracelets to add a little jingle to your step.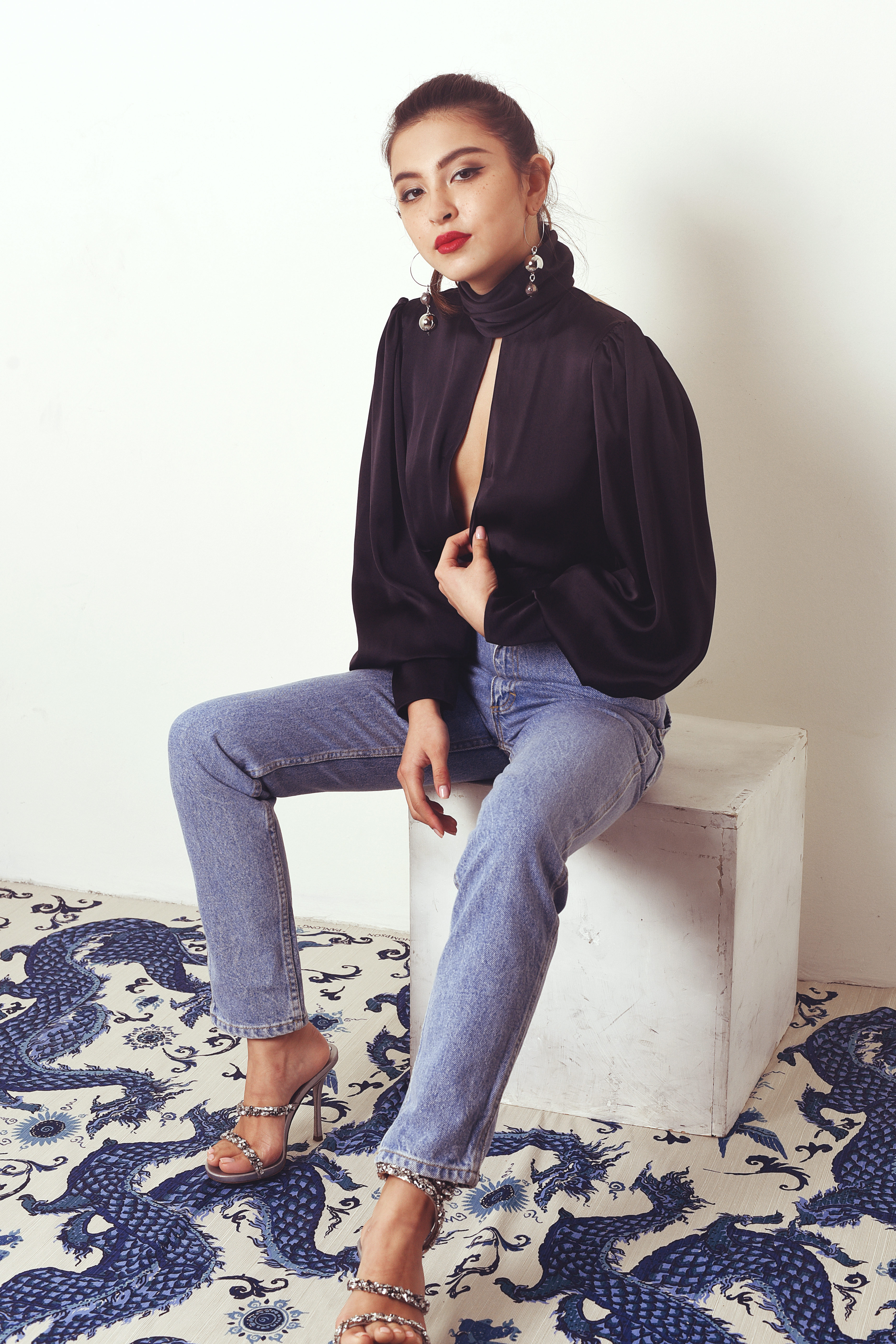 "Low-key chic enough to outshine the hostess, but that wasn't my first motive."
A luscious silk satin moment is always a good idea, preferably with billowing sleeves, an open back and ruched hem like this midnight blue blouse. Offset with an easy pair of blue denim for mobility, some sculptural pearl drop earrings, and silver heels to show up looking like a fine piece of China.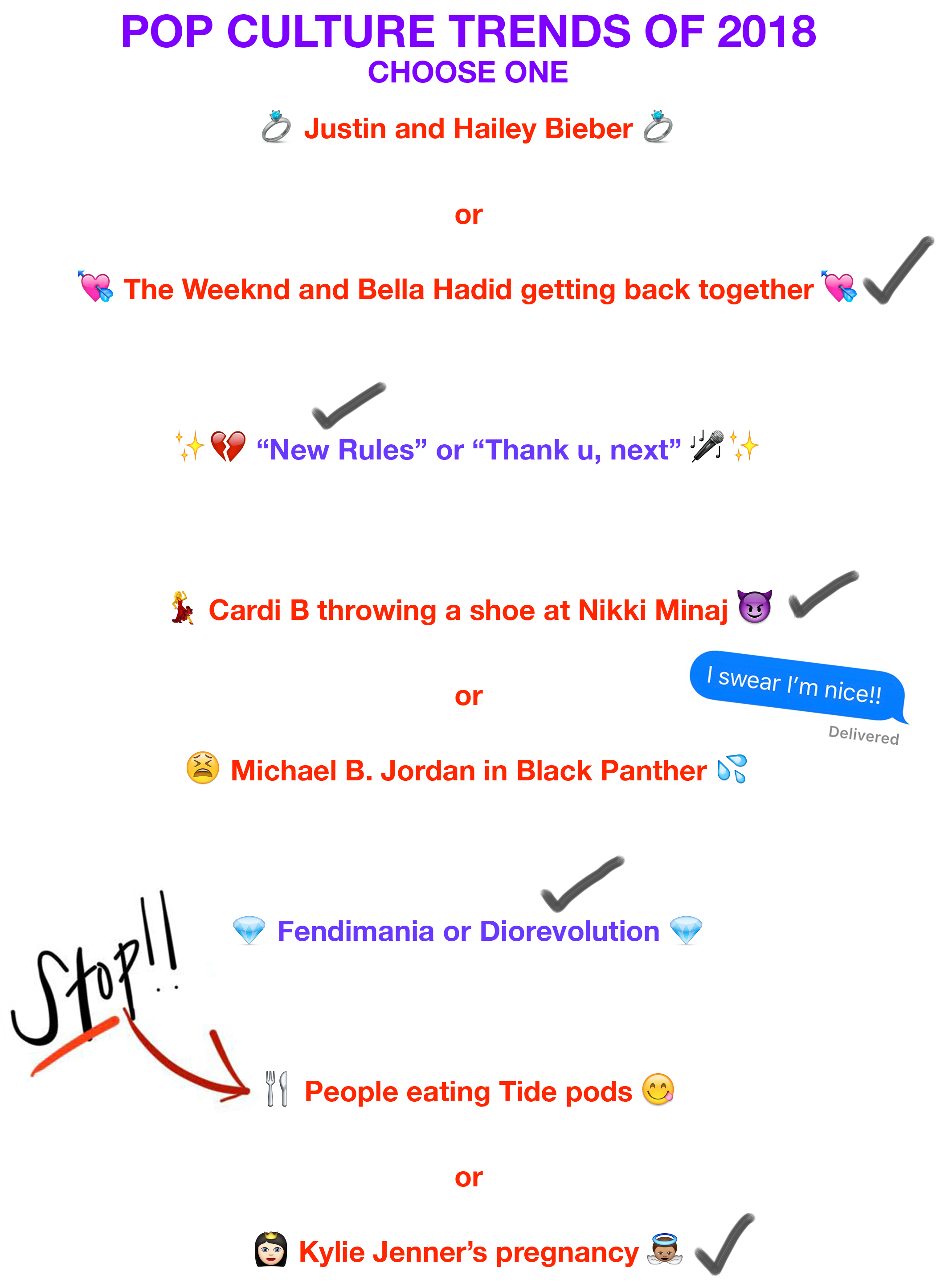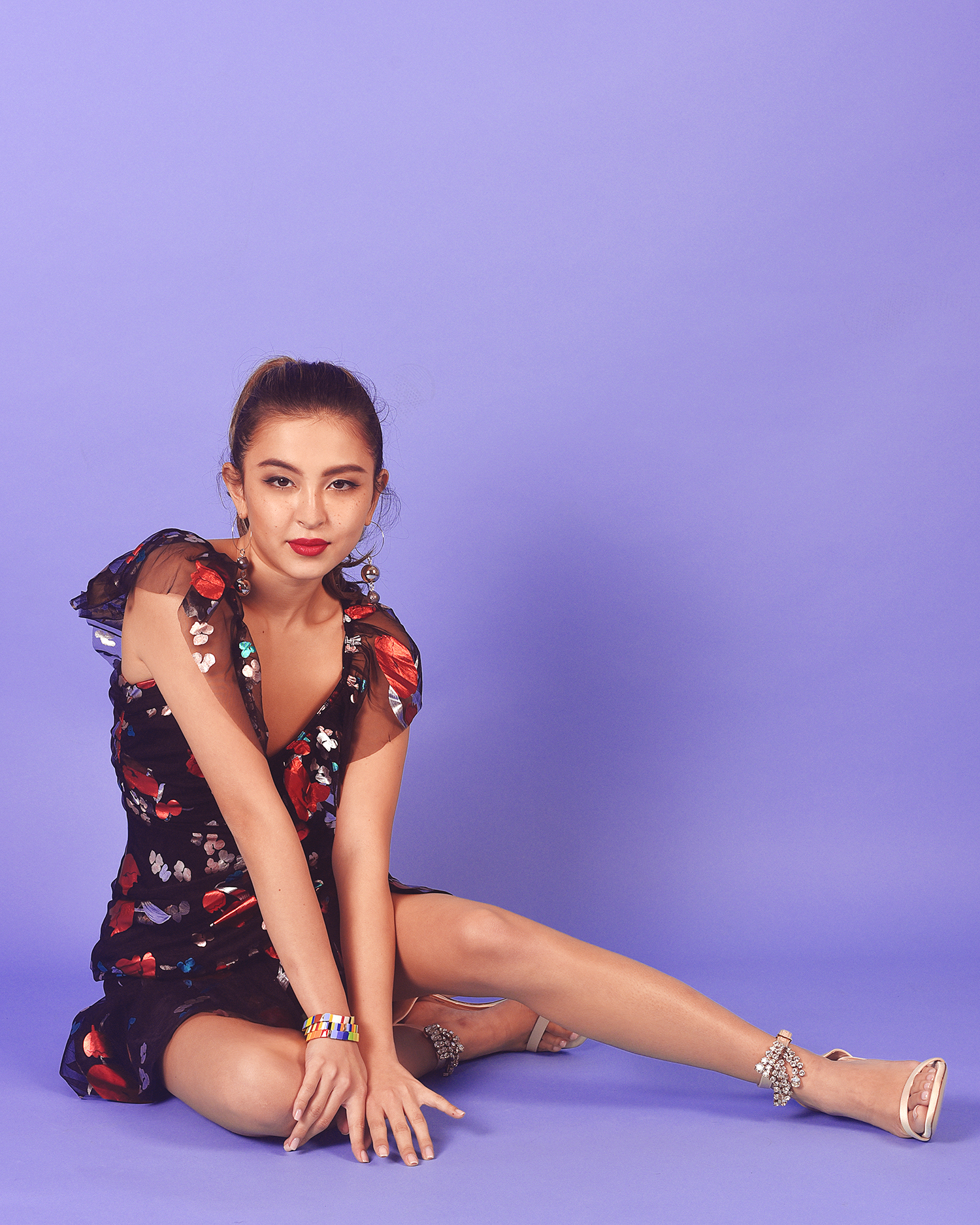 "I'm literally so fun and flirty, I was homecoming queen."
Now is not the time for the safe, obvious, little black dresses. If you're more reluctant about anything too bold, try going for a printed black mini dress with metallic accents to keep with the holiday glitz. Ruffles give you movement and has that 80's touch to bring the older folks a bit of nostalgia.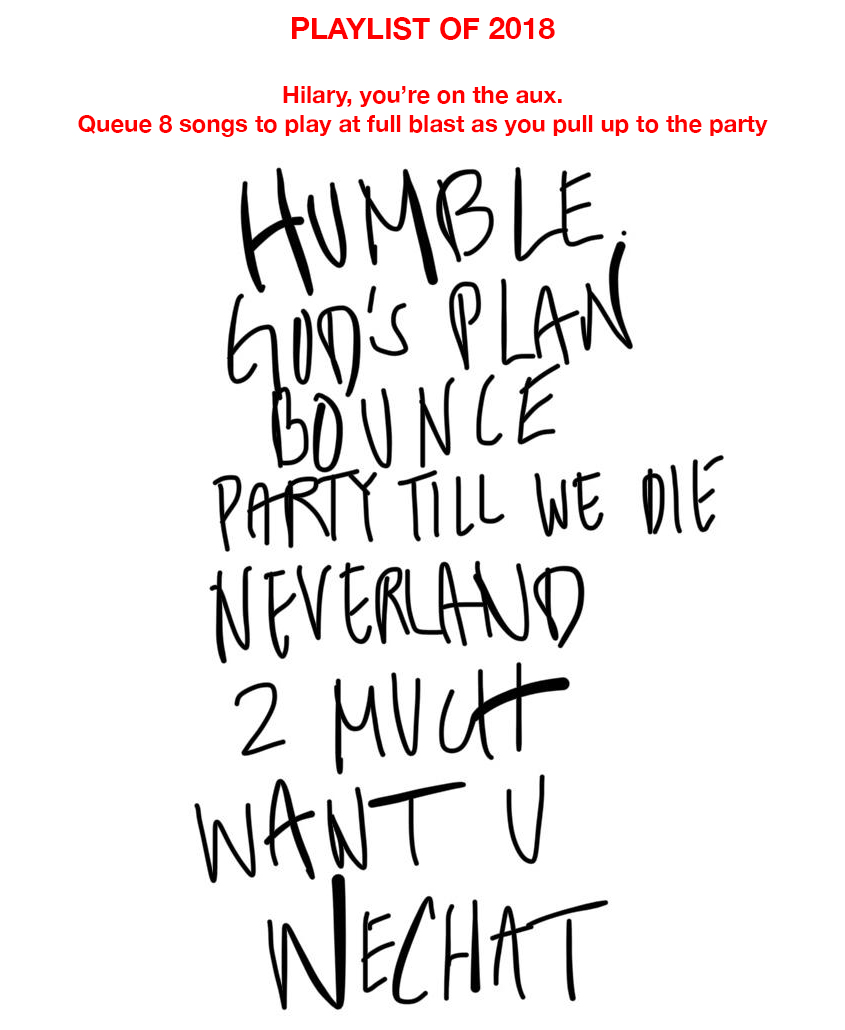 Photography and Styling / Keefe Tiu

Makeup and Hair / Vanessa Law
Special thanks to Altfield Interiors and The Hive Studios